We take a closer look at the Grand Bal de Printemps watches inspired by the ball gowns of Christian Dior, who is one of the most famous couturiers of all time.
This is watch news, but to be honest, what really excites me as I write is the use of Christian Dior's sketches on the watches. These sketches are engraved on the case back of the watch. We also see Christian Dior's ball gowns on the dial of the watch since the design of the dial is also inspired by the swirling of ball skirts: An oscillating weight placed on the dial creates a movement similar to the movement of the skirts of a ball gown flying around on a wheel of pastel tones. In some models, this movement is created by the effect of velvet, in others by a twisting pattern of spirals and intertwining bands.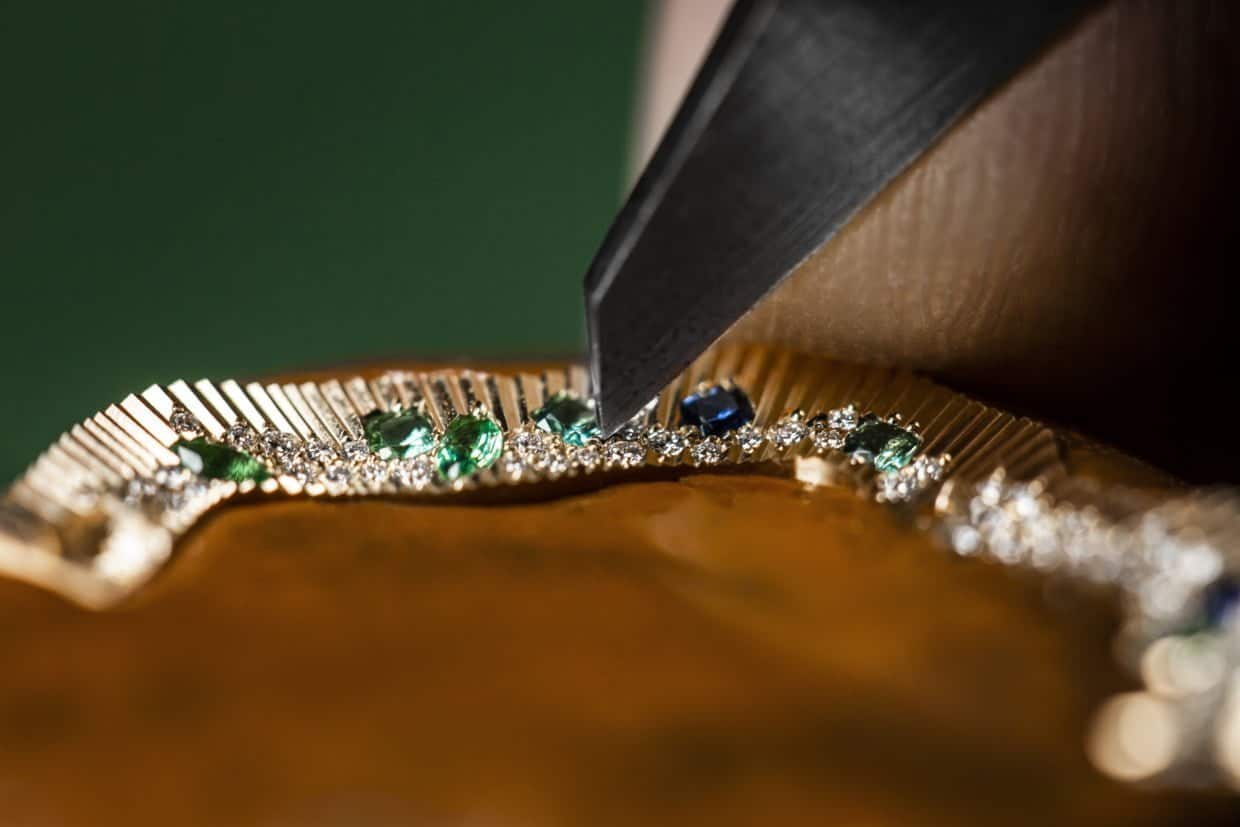 The collection includes 5 watches with two different oscillating weights symbolizing different dress designs. The cases are available in white, yellow and pink gold, with a diameter of 36 mm. The colors of the diamonds, sapphires and emeralds used in the watches are chosen from Dior's iconic pastel shades reminiscent of spring. At the heart of the models (in my opinion, it is the sketches of fashion designer Christian Dior that really bring the watches to life) is the Dior 11 1/2 Inversé automatic caliber.