At Watches and Wonders 2022, Oris introduced the ProPilot X Caliber 400 with the theme of "Joy Machine".
Last year, Oris brought a smile with tis watches in sky blue, wild green and lipstick pink tones introduced in the Cotton Candy collection. As you might remember, Oris Region Director Marco Gemperli said in the interview with him during Watches and Wonders 2021 that their aim with this collection is to put a smile on faces. Introduced at Watches and Wonders 2022, the ProPilot X Caliber 400 also seems to bring a smile on faces with its pastel tones of grey, blue and salmon dials because the brand calls this series "Joy Machine".
Titanium cases are in 39 mm diameter. Models are available in fray, blue and salmon colors. For many people, designs are quite plain and even sweet for many people. Watches are designed in collaboration with designer Ken Laurent, who has a background in photography. Laurent says that they want to open an unknown door to watch design and bring some joy to people. Actually, they seem to achieve their purpose in terms of design and really brought some joy with their plain colorful dials that give calmness and the curved bezel.
So far, we have talked about the colors and design of the the ProPilot X Caliber 400, now it is the turn of the movement. The ProPilot X Caliber 400 houses in-house automatic caliber 400. At this point, we can remind this new caliber that Oris introduced last June: In-house caliber 400 set high standards in terms of movement with its 120-hours of power reserve and anti-magnetic features. (The movement used in an Aquis model firstly.) Now, the movement transferred to the ProPilot, one of the most robust series of the brand, and a much more powerful watch has emerged.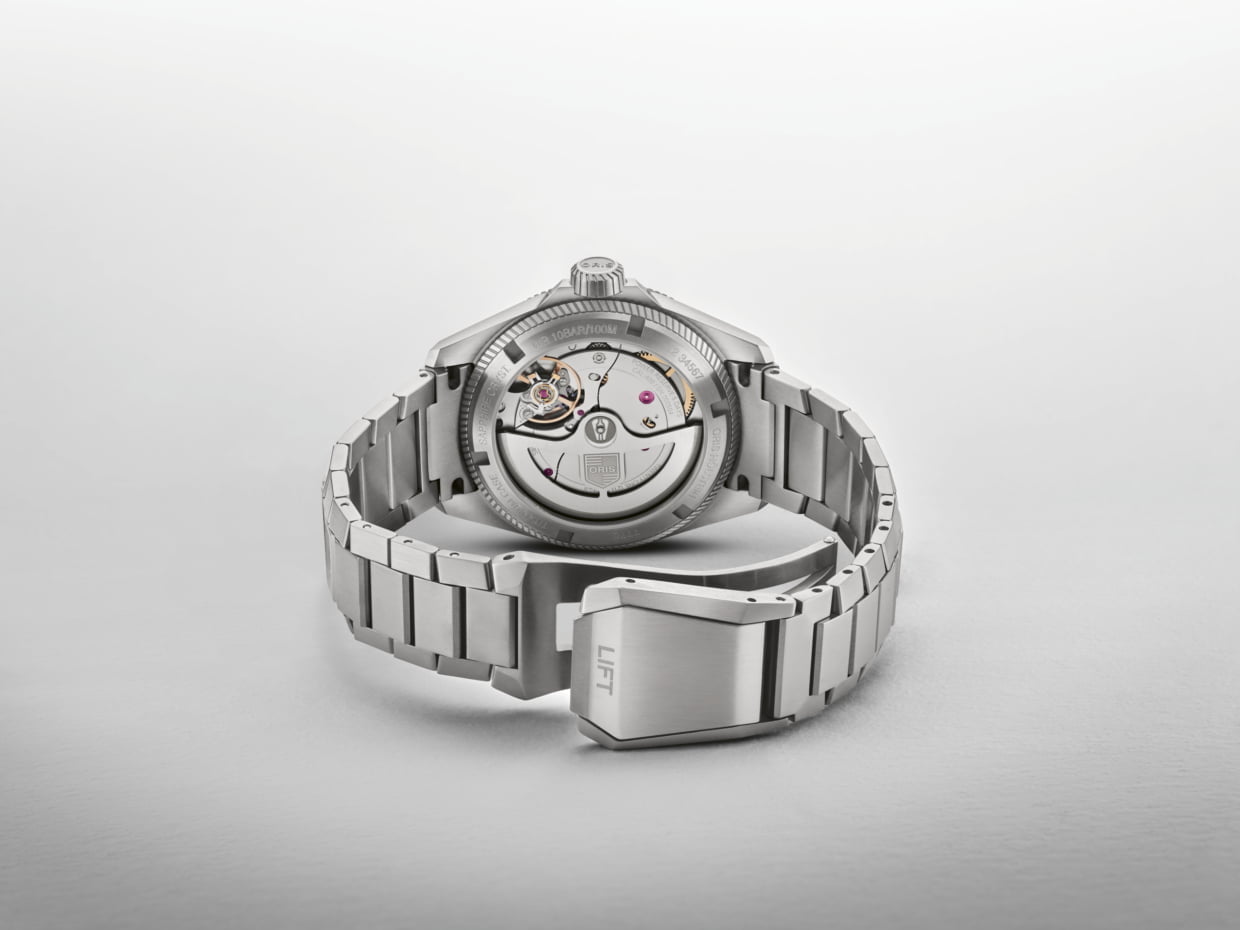 The ProPilot x Caliber 400 comes with a titanium bracelet and a patented adjustable link (LIFT) folding clasp. It will be available from April. We can't wait for the next collection that Oris will launch at the upcoming Watches and Wonders, which brought a smile to the watchmaking world with its "Cotton Candy" collection last year and the "Joy Machine" this year.