Richard Mille's new RM21-01 Tourbillon Aerodyne is in carbon TPT, which is also identified with the brand, and is inspired by aviation.
Richard Mille produces watches that can withstand extreme conditions as "a racing machine on the wrist" to achieve this it uses materials used in engineering, aviation, or Formula 1 tracks. Carbon TPT is one of the results that the brand has achieved in cooperation with NTPT because of these studies. This composite, in which hundreds of thin layers of carbon fiber are combined, heated up to 120 degrees and fixed to the case with screws, makes the case lightweight and durable.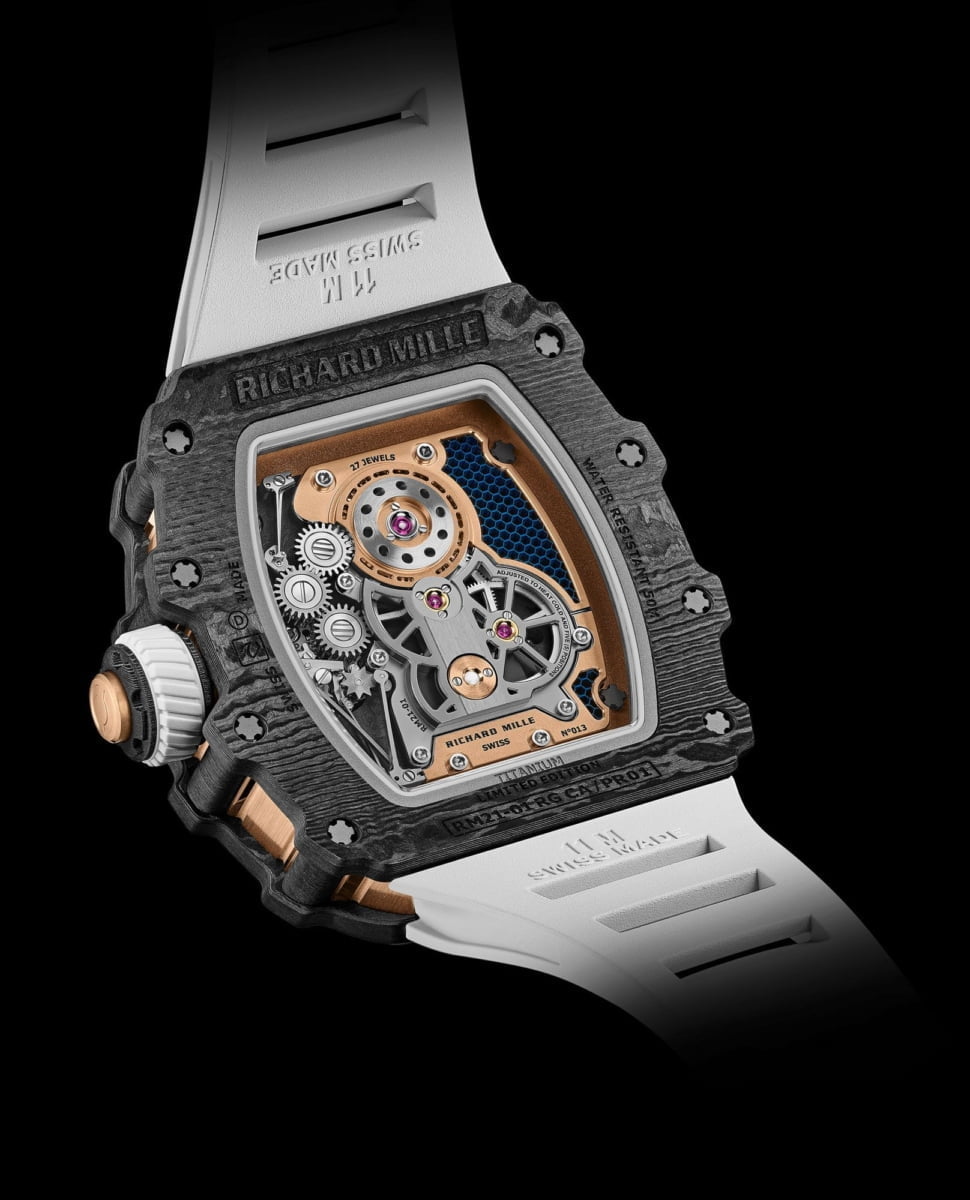 Since the new model RM 21-01 is based on a material that used in aviation, main plate carries the orthorhombic royal blue honeycomb structure used by NASA as the base material of supersonic aircraft wings, where resistance to high level temperatures is important.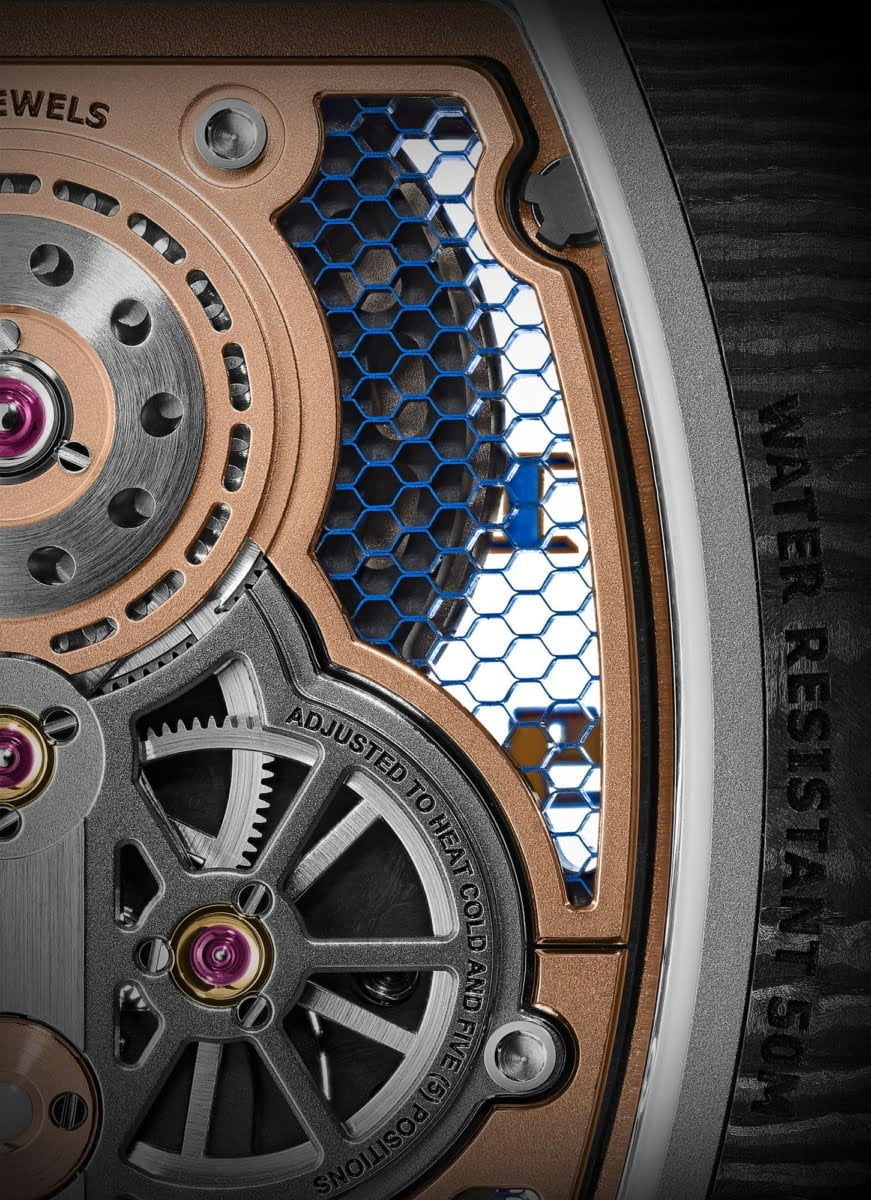 Timepiece is different from its predecessor and RM022 Tourbillon Aerodyne Dual Time Zone because this structure is made of Haynes 214 material with blue PVD embroidery and the use of 5N red gold, a first for Richard Mille. Haynes 214 is an engineered alloy is made from nickel, aluminum, and iron, can be used in thermal environments exceeding temperatures of 995 degrees. Thus, the baseplate is stiff and is resistance to high levels of torque.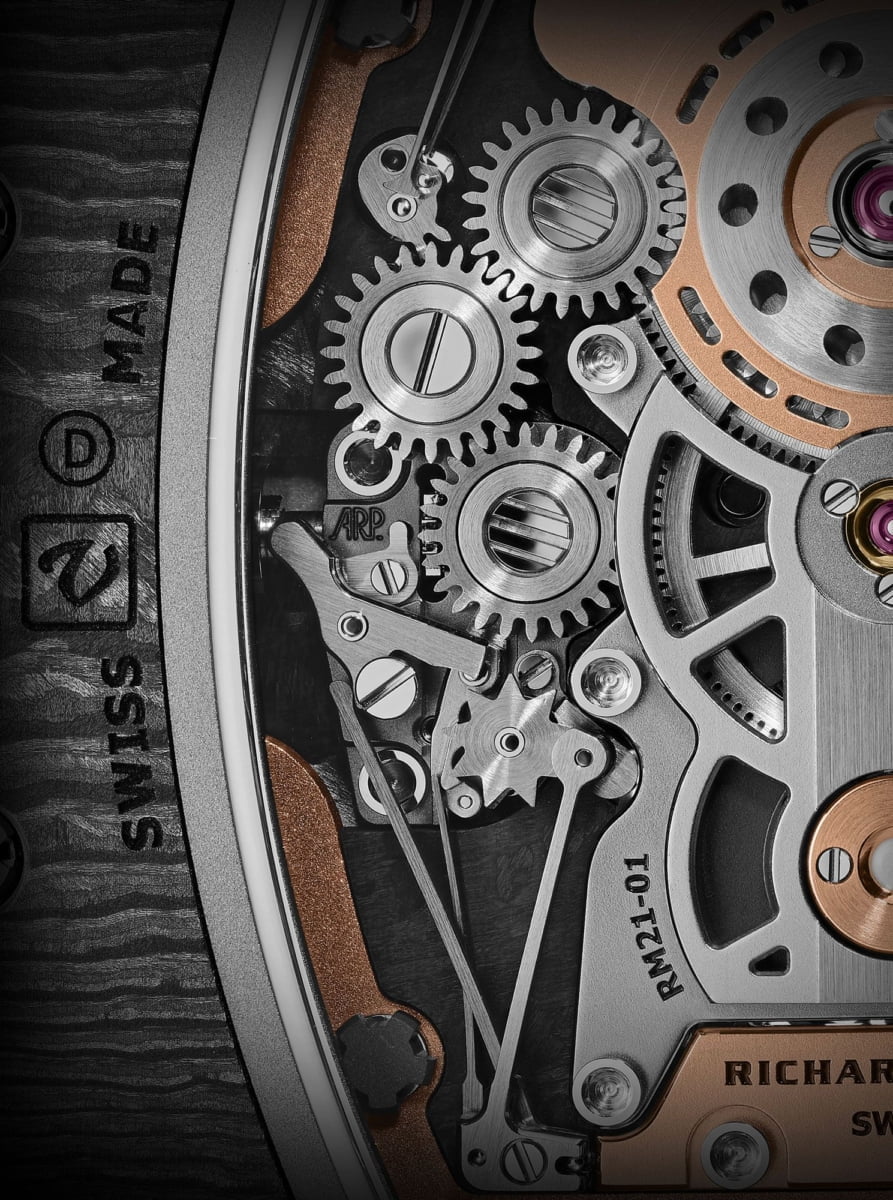 The grade titanium, an alloy of titanium-aluminum-vanadium, is also used in bridges. To completely reflect the tourbillon, the pump and gold cornered tourbillon bridges are placed in the center of the plate. The caliber is 5N gold and PVD finishing. The white strap is in harmony with red gold.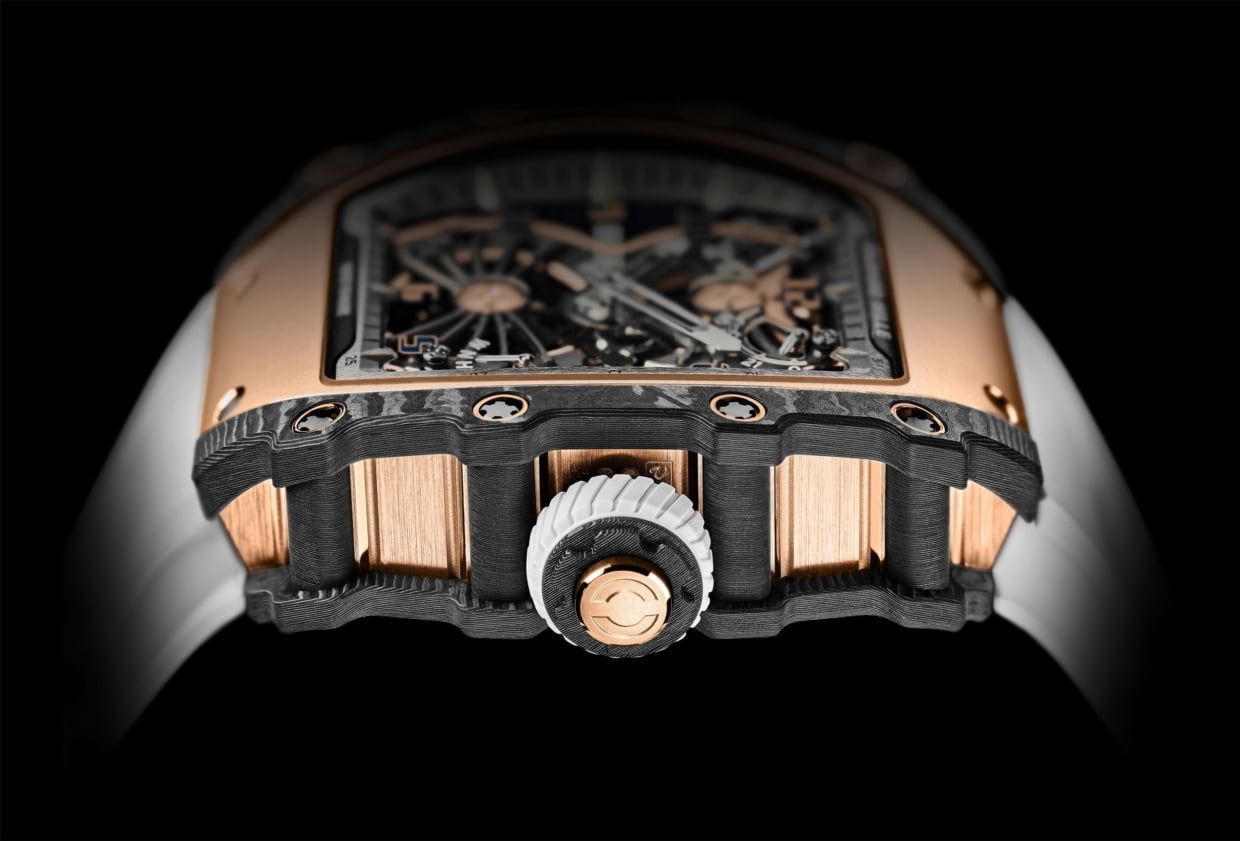 The hand-winding movement RM21-01 is seen with a sapphire glass dial, the power reserve of 70-hour indicator is at 11 o'clock and the torque indicator is at 1 o'clock position. It can be switched from neutral (N) position to winding (W) and hand-adjustment (H) functions with a single touch of the button.
RM21-01 Tourbillon Aerodyne is a product of high-level studies and development and engineering efforts in material development of watchmaking and it is limited to 50 pieces.