Hermès recreates the blue rays of the sunset hitting the waters by using silicon wafer that has never been tried before on the dial of its new watch, Hermès Crépuscule Cape Cod.
Whenever I would write an article about Hermès watches, the dial of these timepieces catches our eyes firstly up. Because the brand is known for the craftmanship and artistic side of dial of watches. The Hermès Arceau Toucan de Paradis is embroidered with 500 threads to represent a toucan bird is a case in point. And now, it is time for a Cape Cod model that made of silicon wafer, which is an unusual source for watchmaking.
This time, inspiration source of the brand is a little bit different, because it is neither its well-known scarves nor an artwork. A type of silicon wafer found in microelectronic semiconductors is used to create dial that gives the appearance of sunset's golden rays hitting the waters. With this material -depending on the amount used in the production process-, the color palette of the dial is diversified in subtle and unique tones. The dial is made from a single thick plate, which is coated in an extremely precise manner with a tiny (72-nanometre) film of silicon nitride to obtain the intense blue color. All these processes are carried out in CSEM. Of course, after a series of operations following up this stage, the last version of the dial is located in its 29 mm case.
Finally, a watch dial appears with the bluish shades sprinkled with yellow gold. The portrait of golden rays hitting the water at the sunset is created by artist Thanh-Phong Le.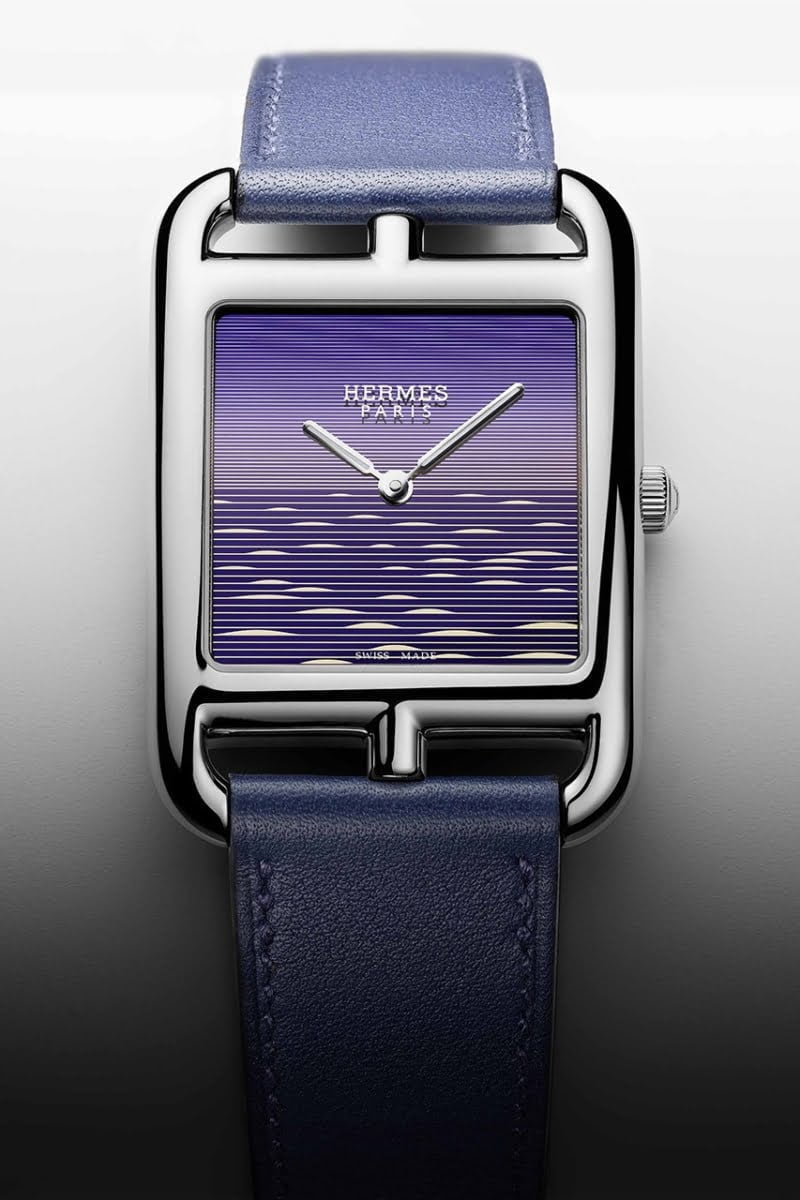 Although we consider this watch as blessing of high-tech, the sunset portrait emerges on the dial makes us believe that the result is a kind of artwork. While writing about this kind of watches, a question, which is just like the stereo question "Is art for art's sake, or is art for society", comes to our mind: Or is art for haute horology world?