Frieze is returning to London after two years. After visiting the fair in Regent's Park, you can take these extraordinary addresses on your radar in order to taste the new flavors of the city.
Muse
As some of you may already know, English Michelin-starred chef Tom Aikens once passed by Istanbul through Tom's Kitchen. Nowadays, he is conducting an experiment in his new restaurant Muse where he brings together the flavors that have inspired him throughout his life. Opening its doors in a renovated mews house, all the dining on the menu is inspired by places that Aiken have seen throughout his life. The restaurant does not have a certain menu. Aikens presents his delicious meals to his guests by nostalgic journey through his past. For instance, one of the most talked about dishes is Conquering the Beech Tree.  Having said that, he always climbed the beech tree in front of their house as a child, Aikens explains that he created this experimental dish out of emotion of courage.
Attawa
If you like Indian food, you may book your place at Attawa in London, which is one of the best destinations in the world in this region. The menu focusses on the cuisine of the Indian state of Punjab and is created based on the meals cooked at the semi-finalist of "Masterchef: The Professional 2019" Arbinder Dugal's home, which is in Attawa village. Bringing modern interpretations to his mother's recipes, Dugal uses curry, tandoori meat and plenty of vegetables in the dishes. More people may try Indian cuisine with Attawa menu since he includes spices in moderation. The restaurant had opened in 2020 but offered takeaway due to pandemic; yet it is now fully ready for service…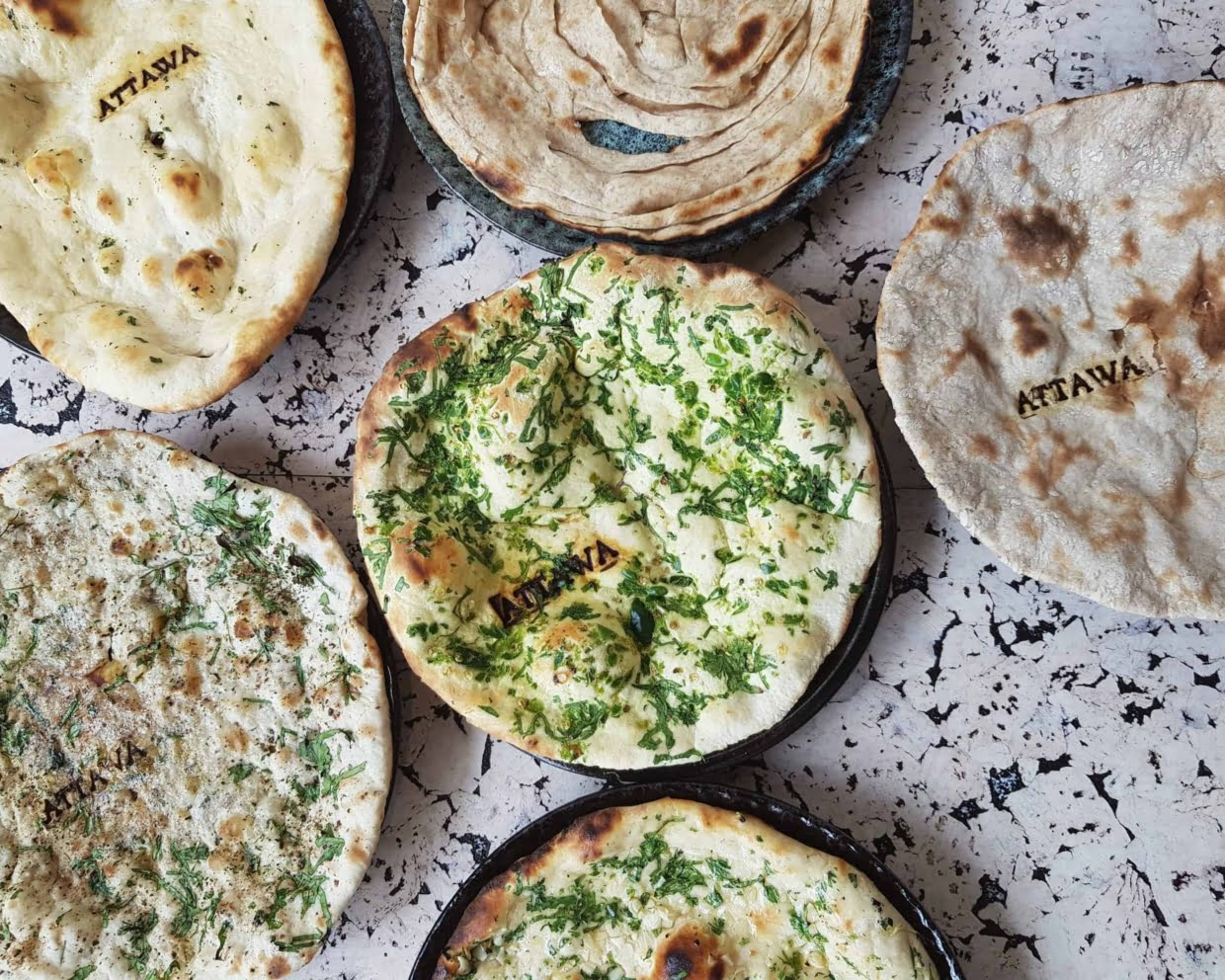 Maison François
No doubt that those competing in "MasterChef: The Professionals", the London version of award-winning program of the screen, are truly lucky. Its competitors can easily find jobs in the city's five-star restaurants. For instance, Maison François in Mayfair, where 2018 finalists Matthew Ryle is head chef, is currently first address of the London high society. You can even see Earl of Snowdon, Perry Pearson, Lady Jemima Herber, Princess Beatrice, Princess Eugenie, the Duke and Duchess of Beaufort and the Countess of Ronaldshay in the restaurant. Having made a claim from the first day with an extremely glamorous decoration, the menu of restaurant also carries sophisticated traces of French cuisine to represent elegance. Maison François is founded by François O'Neill, who draws attention with his proximity to Piccadilly Circus and one of the famous managers of London nightlife.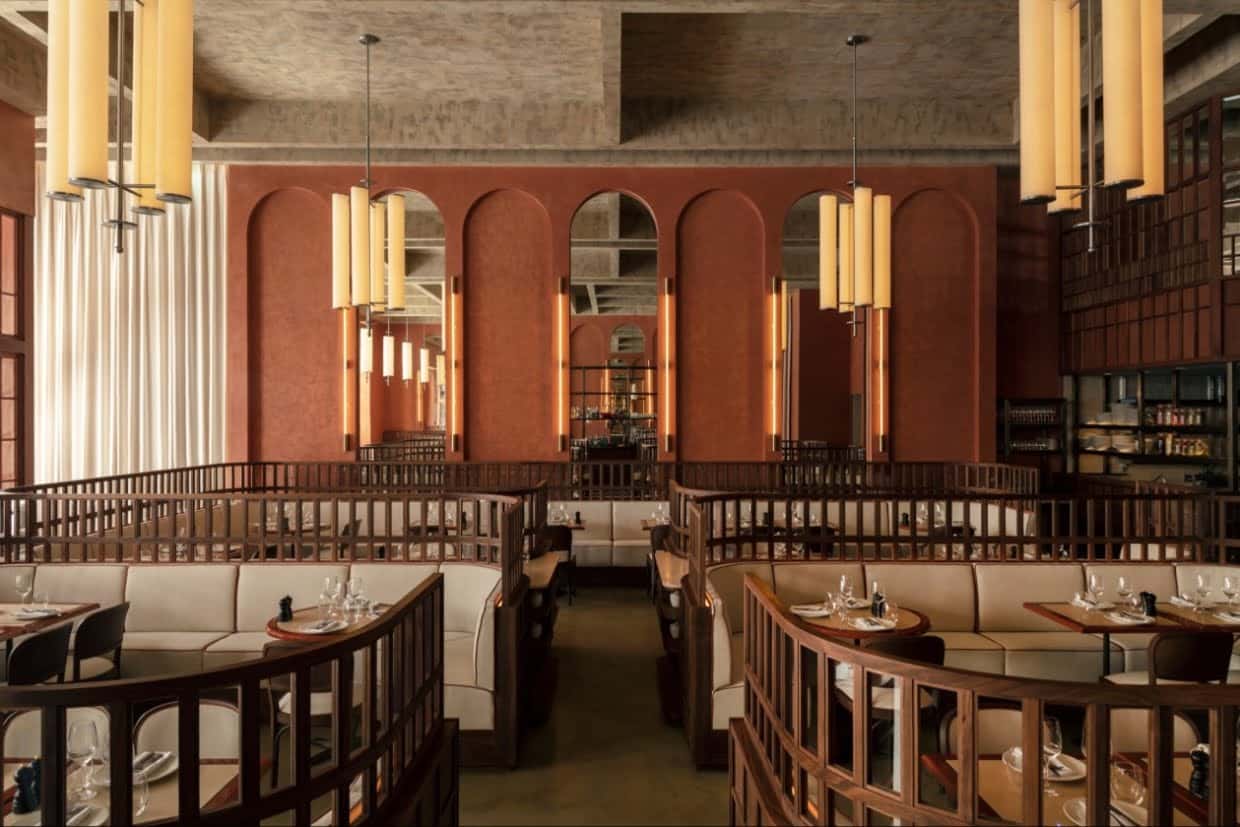 Akoko
Experiencing a West African restaurant in the heart of London can add more meaning to your days that passes with art and discovery. Combining the seasonal products of England with African spices, Akoko's menu offers traditional West African dishes cooked with both classic and modern techniques, waiting for gastronomy enthusiasts who are seeking for new delicious. Also, Akoko's decoration is designed to reflect the natural structure and colors of Africa. Ceramics designed with inspiration from the works of famous pottery artist Ladi Kwali, sculptures and art works from traditional ekpiri seeds by contemporary artist Niyi Olagunju catches eye at the first sight. The tasting menu created with a selection of Niger, Ghana and Senegalese cuisines is really worth trying. Akoko, which means "time" in the local language, tells us that it is time for West African cuisine to open to the world…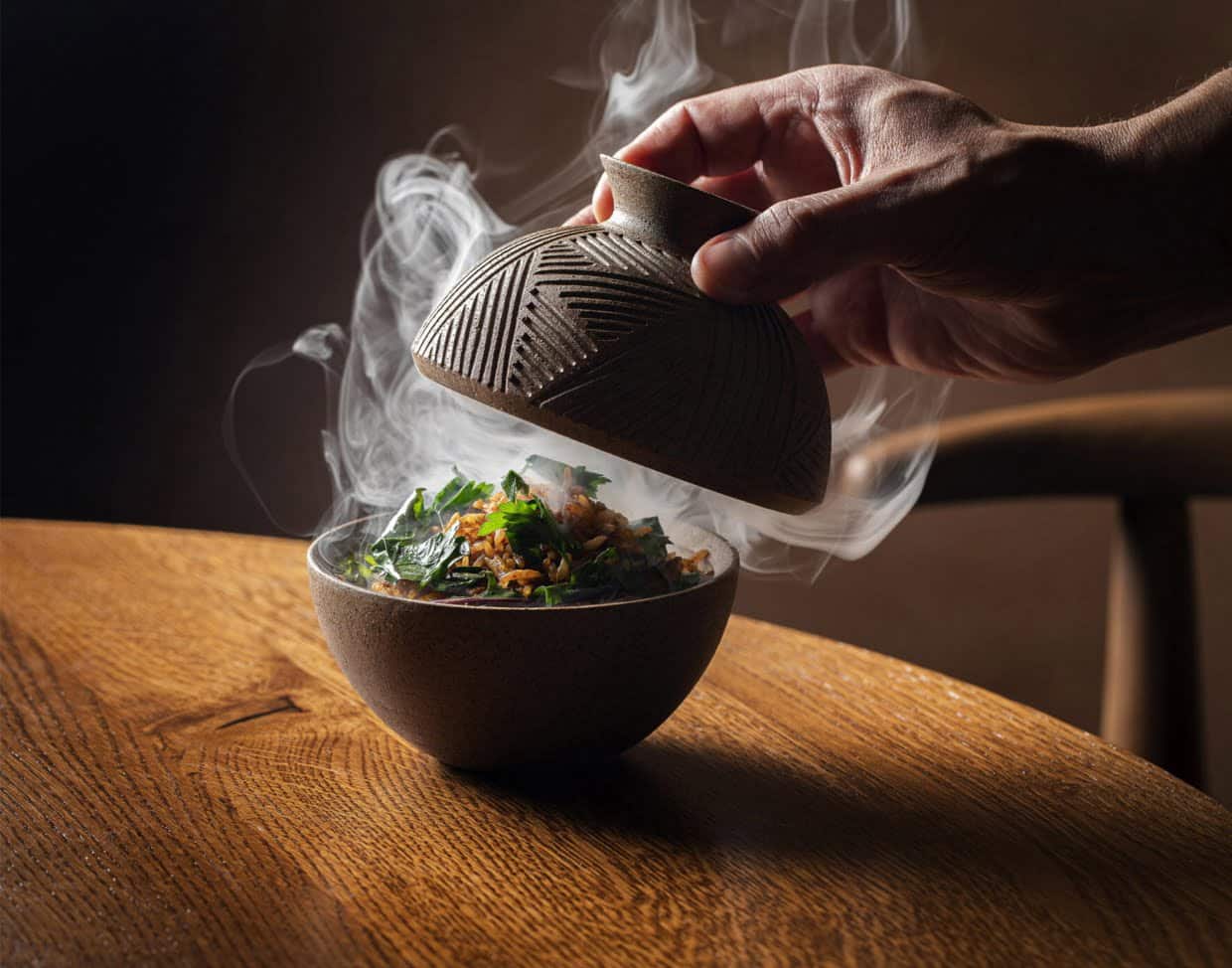 KOL
KOL is an extraordinary address for those who are looking for a high-end approach to Mexican dishes. Also, decoration of the restaurant is impressive as its menu. Objects and accessories made by local craftsmen take guests to ancient Mexico in the two-storey restaurant, which is designed mostly with wood to reflect a warm Mexican house.  The menu, which is created by Santiago Lastra -the former chef of the famous Noma Mexico, features traditional Mexican dishes interpreted with ingredients from British cuisine. Snacks inspired by Mexican street food are accompanied by agave-based cocktails. Let us also adds that chefs have travelled throughout Mexico for two years in order to create the concept and menu of KOL, which means "cabbage" in Spanish.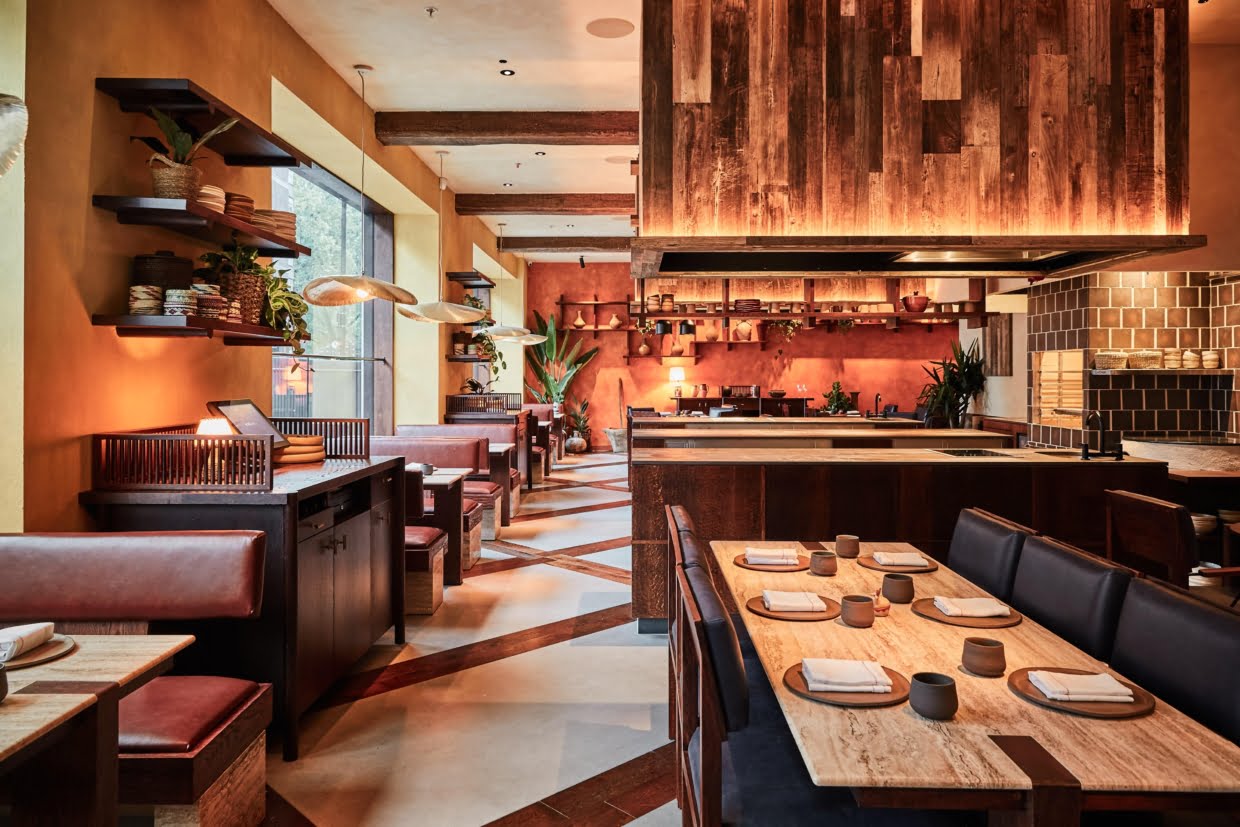 MiMi Mei Fair
Eating Peking duck in a 1920s Shanghai bunker in the heart of London must be an experience that will make anyone jealous! Opened in last month, MiMi Mei Fair is not only talked about with its colorful menu but also its inviting decoration. The three-story building houses seven separate rooms. Each room is decorated in different style: one gives the Art Deco style, whilst other stands out with blue leather details. The "Peacock Room", the private dining room for eight people, resembles a work of art with hand-painted wallpapers with peacock and flower patterns. On the other hand, the menu is a combination of delightful tastes from Hong Kong, Singapore and central China. You can add this restaurant to your list for a glorious fine dining experience.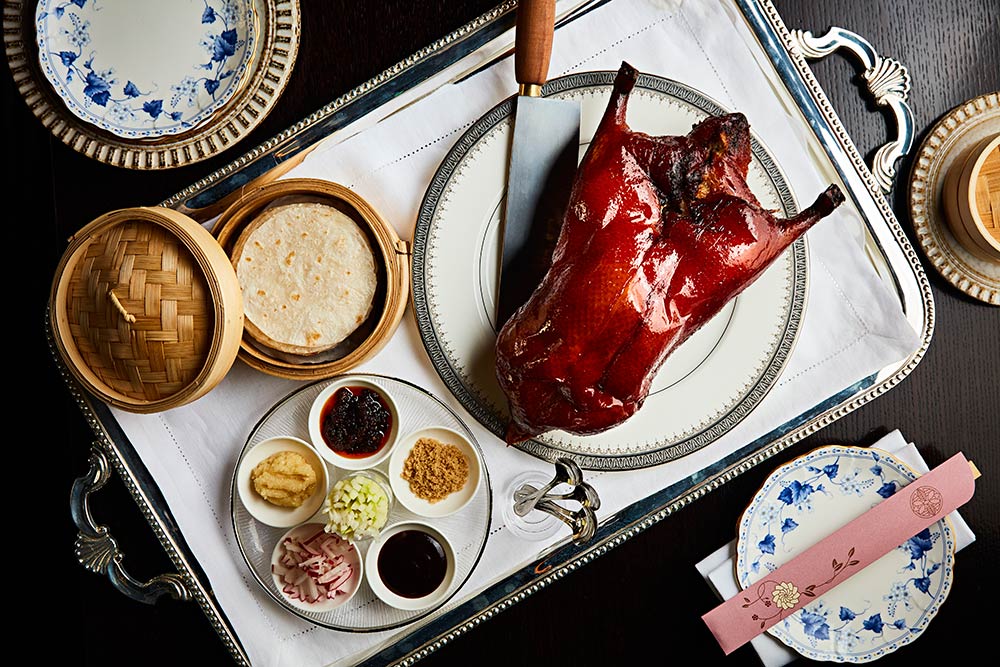 Native at Browns
Another new address from London is Native at Browns, which opened its doors last May and aims to make a difference in zero waste. Opened to represent modern British cuisine in this cosmopolitan city – as its name suggest- the restaurant is determined to create an innovative and sustainable cuisine. The meals that served on small plates accompanied by natural wines are made up seasonal and purely British organic product above all. The materials recovered leftover from the day before form the basis for the meals of the next day, so that zero-waste approach is supporting. Attracting vegetarians and vegans with its mostly vegetable-based menu, Native at Browns is also the only restaurant in Mayfair with a magnificent garden.