We have asked Levend İskit, a travel agency manager who has several certificates on wine, "What wine can pair well with what kind of food?"
Levend İskit has been in the management seat of Far'n Away Travel, which he founded with Meltem İskit, his wife, for more than 15 years ago. He is also a valuable expert who know wine very well. İskit reads a lot about wine that he is passionate about, tries a lot, participated in several cooking courses and certificate programs on that issue. Furthermore, he successfully completed the 3rd level, which includes blind tastings, of the world-famous Wine and Spirit Education Trust (WSET) and received his certificate.
Besides, Levend İskit organizes taste-oriented group trips to many crucial destinations in the world in terms of food and wine, and personally participated in some of them as the travel leader. This time, he made very enjoyable foo-wine pairing for Saatolog.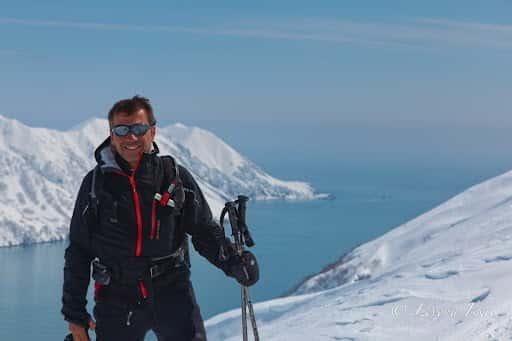 Must be a trained or experienced wine expert to make food-wine pairings? Does pay attention to a few points is enough in order to make right choices?
Actually, anyone can make good choices by following some general rules and experimenting. Just like the best way to learn swim is jump into the water, you can make yourself happy by reading, trying, and trusting your palate little by little. If you are going to present your choices to others, of course, a little more knowledge and experience is required. At first, consider that not everybody tastes the same by eating the same food, and does not feel the same flavors with the same intensity. Tasting is a personal experience, and bitter and sweet taste perception is also an important factor. Some people crave sweets more than others. So much so that, it is difficult to set general rules on such a personal subject. The simplest way is to understand a few wine style you like and then make simple experiments around these pairings when you find the wine types that pairs with your food and taste preferences. If you want to find your natural disposition and Vinotype -like genotype-, you can review it here: https://www.myvinotype.com/en/
What should be the three basic rules of wine-food pairing?
First of all, trust your own palate. Whatever you like is right for you. Secondly, it usually goes better if the dish is slightly sweeter than the food. Besides, wine does not pair well with bitterness, so other kind of drinks can be preferred. Third, wine and food should have identical flavor intensities.
"White wine with fish, red wine with meat…", is this simple rule true?
Of course not, this is a very complex subject. When you think of it varies from person to person, the situation becomes even more complicated. It is also very open to exploration. In fact, white wine with fish may not be the best choice, depending on the fish and its method of cooking. For instance, a nice light or medium bodied red wine can be preferred with a spicy fish stew or fish kokorec. Especially in Turkish cuisine, spices and stir-fire, tomato sauces -if lemon or vinegar is also added-, it will affect wine, so, if your food has a sour taste, you should prefer a well-balanced acidity wine. There are two main approaches in wine-food pairings: Achieving harmony with similar tastes and flavors and contrasting or complementary flavors respectively. Just like the famous sweet wine and Roquefort cheese or foie gras example… In this point, I give my answers according to the first simple rule because the second is much more experimental. When the second alternative goes well the pairing is magnificent, but when it is not, it may not appeal to everyone.
Does wine go with Turkish cuisine?
How worthy it is! A dry Sultaniye or Emir with light herbs and non-tomato olive oil and seafood, Öküzgözü or Kalecik Karası with lightly spicy dishes and medium aromatic intensity tomato dishes. For much more intense flavors, spicy dishes and meats with Boğazkere or a Cabarnet Franc, or my choice is Cabarnet Franc, Cabarnet Sauvignon, Bordeaux blend style wine from Denizli Güney vineyards or places like Stranca, which can be cooler, would be great.
Can you give us a few tips to help us seem to be knowledgeable when choosing food and wine at a table or restaurant?
I think, you should act as you were. If you can talk at the level of your knowledge and explain only the style that you love in the best way, everyone's life will become easier and better. If you care about this topic, the best way is to attend a wine class like WSET; you can continue depending on your curiosity.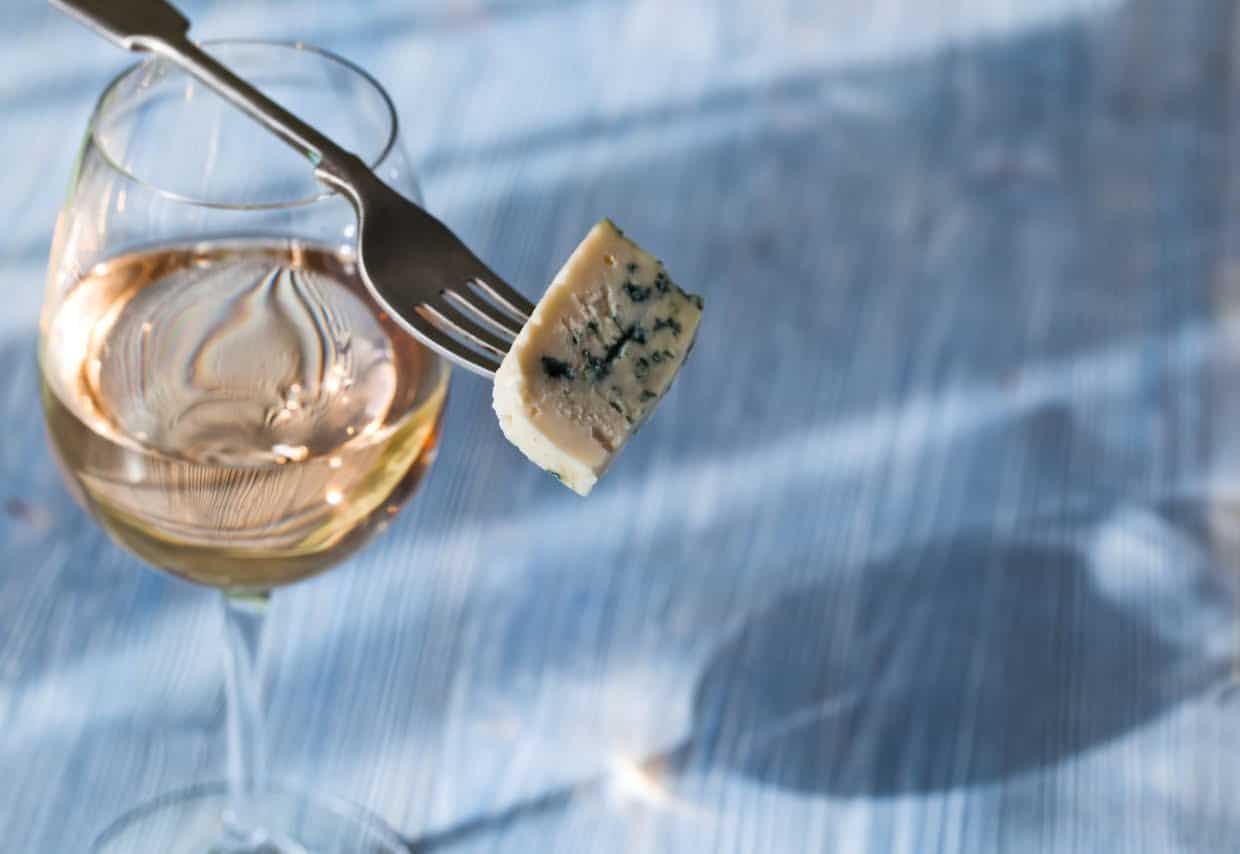 If we want to make some pairing: what cheese goes with what kind of wine?
That's a difficult question to answer. In general, there is a tendency to describe cheeses with strong, punchy flavors and aromas as wine cheeses. Actually, this may also be a very difficult combination. For me, fresh cheddar and a dry Bornova misketi, aged cheddar and Emir, or Obruk cheese and an aged cask Cabarnet can be good combinations.
With hamburger…
Depend on the sauce, but assuming this sauce is not ketchup that I am having trouble figuring out how it comes out of something as scrumptious as tomato, I would say a good Riesling or high tannins and acidity for Barolo, or a Chianti would pair well the greasy of a hamburger. If there is a tomato sauce, I think Chianti will stand out.
With rib roast…
A strong Cabarnet-Boğazkere mix for a fat and intensely flavorful rib roast; this mix also can handle oil of the meat with its body and acidity.
With salmon…
The fat and intense flavors of salmon and a bodied and high acid rose, a high acid and barrels Chardonnay or Kalecik Karası would be a perfect match. I think, high acidity of wine cuts the fat structure of the salmon, and the bodies and flavor intensity of these wines will be similar with the intense flavor and strong structure of the salmon.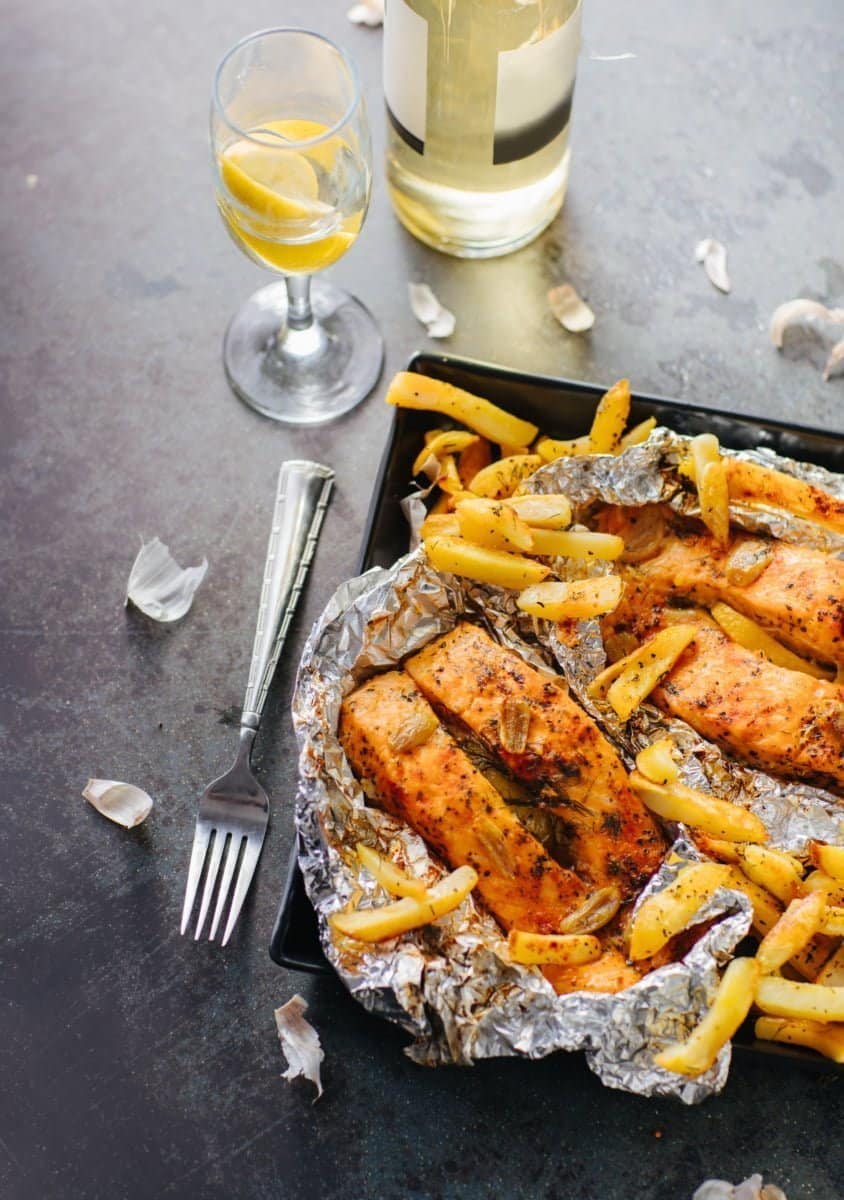 With pizza… 
Because of tomato sauce of pizza, Öküzgözü or Kalecik Karası.
With Chinese food…
As Chinese cuisines is one of the richest cuisines of the world, it is difficult to generalize. But if think about the examples we have, I recommend wines that can enrich spicy, wok-turned, fried dishes such as Sultaniye or dry Muscat or Viognier with their fruity textures and can cut through fat with thanks to their acidity. If red wine is desired, Kalecik Karası, Malbec or Zinfandel with their low tannin levels and fruity structures.
Potato chips, nut-peanuts and….
Cava or Prosecco.
With Sushi…
Of course, it depends on ingredients, and if we consider the soy sauce, a sweet-salty Bornova Musket can be a perfect pairing. Riesling or Fume Blanc with salmon sushi roll, Pinot Noir or Kalecik Karası with tuna and eel; besides, I also like Cava or champagne with sushi because of their elegance structure. Of course, white with light sushi; tuna and eel with rosé champagne…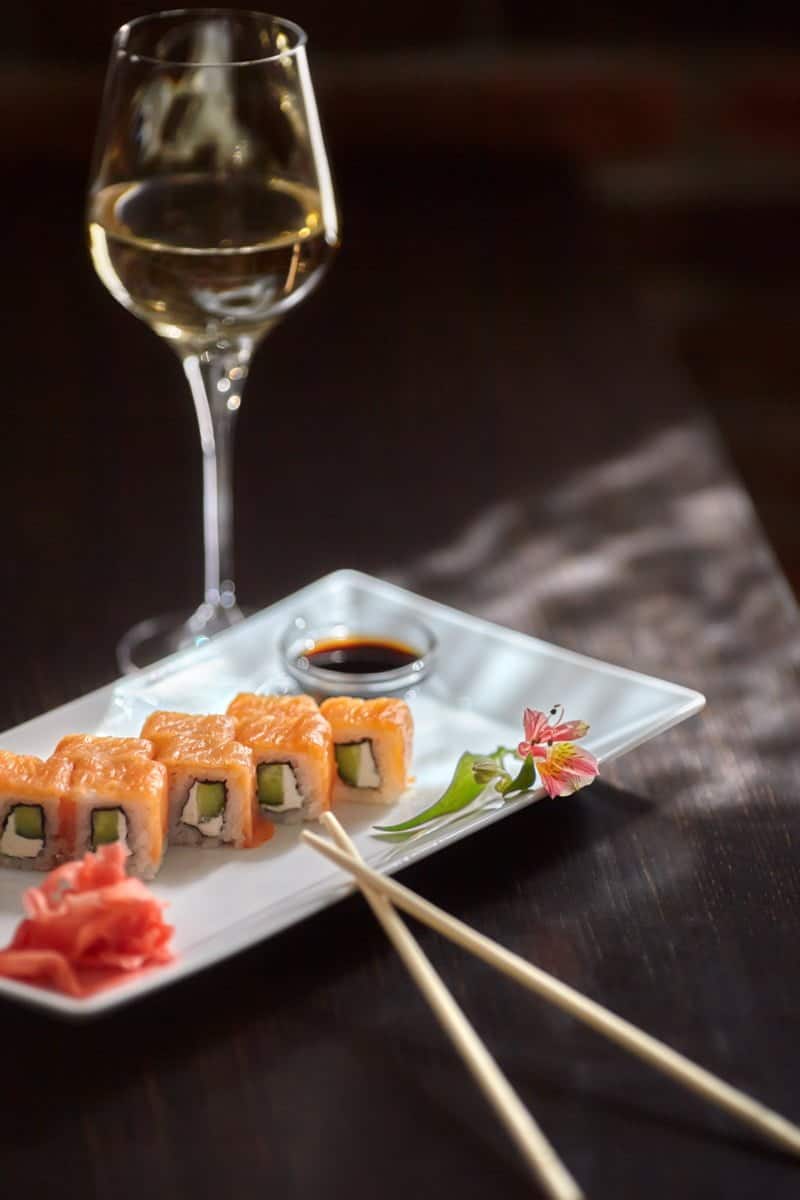 With taco…
Since taco is fried and its oily and spicy structure, it can be preferred with wines such as Albarino and Chenin Blanc, which can enrich the meal with its fruitiness and balance the oil with its acidity.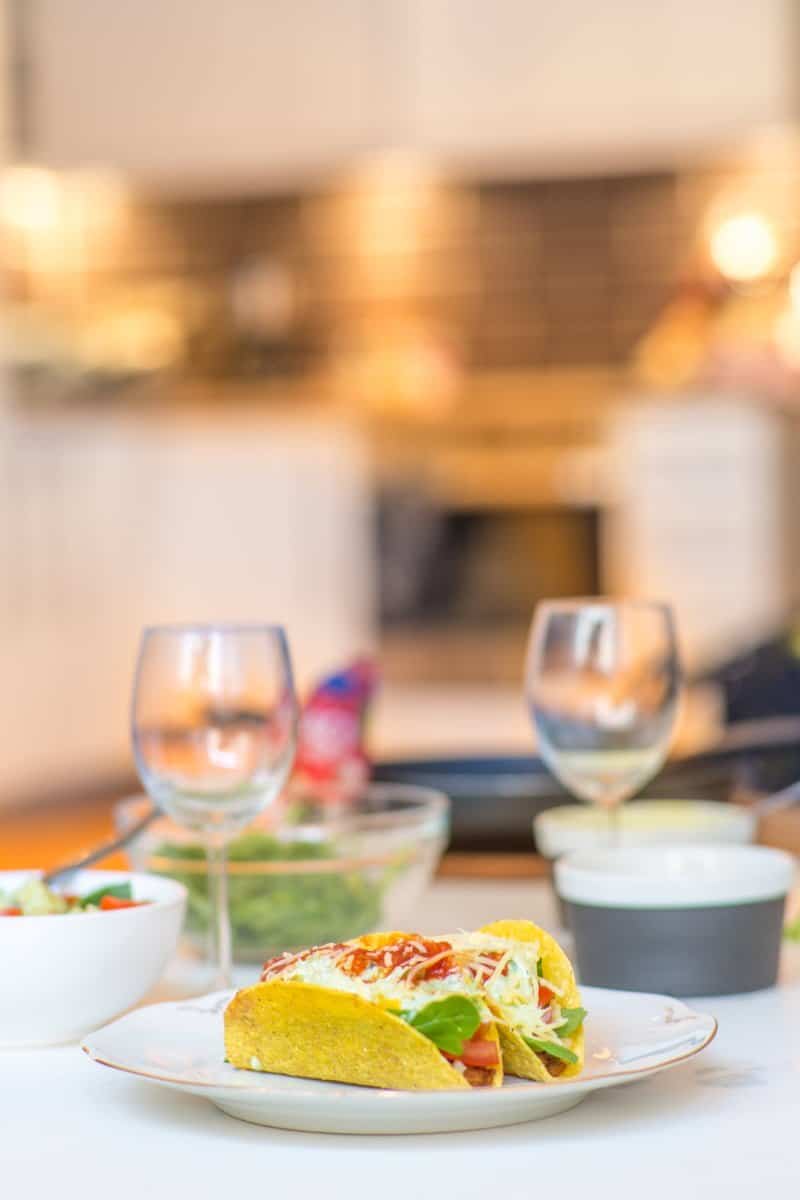 With pasta…
The sauce is the decisive factor. Öküzgözü or Chianti Classico with tomato sauce, or Brunello as a more complex alternative. Also, I like Chardonnay with a light creamy sauce pasta or pasta without sauce.
With salad…
A refreshing white wine that has not a very strong body such as Sauvignon Blanc or Pinot Gris can be preferred.
With Turkish mezes (appetizers)…
Turkish mezes are such diverse that… But to generalize as a begin, I like white wines more. Especially, Sauvignon Blanc, Chardonnay and Riesling go well light and seafood appetizers.
It is New Year's Eve. What wine would you recommend with the turkey?
If a plain turkey is desired, a supportive paring like Malbec with tis fruity flavors and strong bodied can be considered. For roasted stuffed turkey, considering that it contains spices, an aged Barolo or a Rhone mix (Grenage, Shiraz and Mourvedre) can be a good pairing.
What about dessert?
Turkish desserts are at the high scale in terms of sweetness. Although our wine culture consuming does not pair with dessert, it would be great if you can find a good Sauternes or Tokai with high acidity.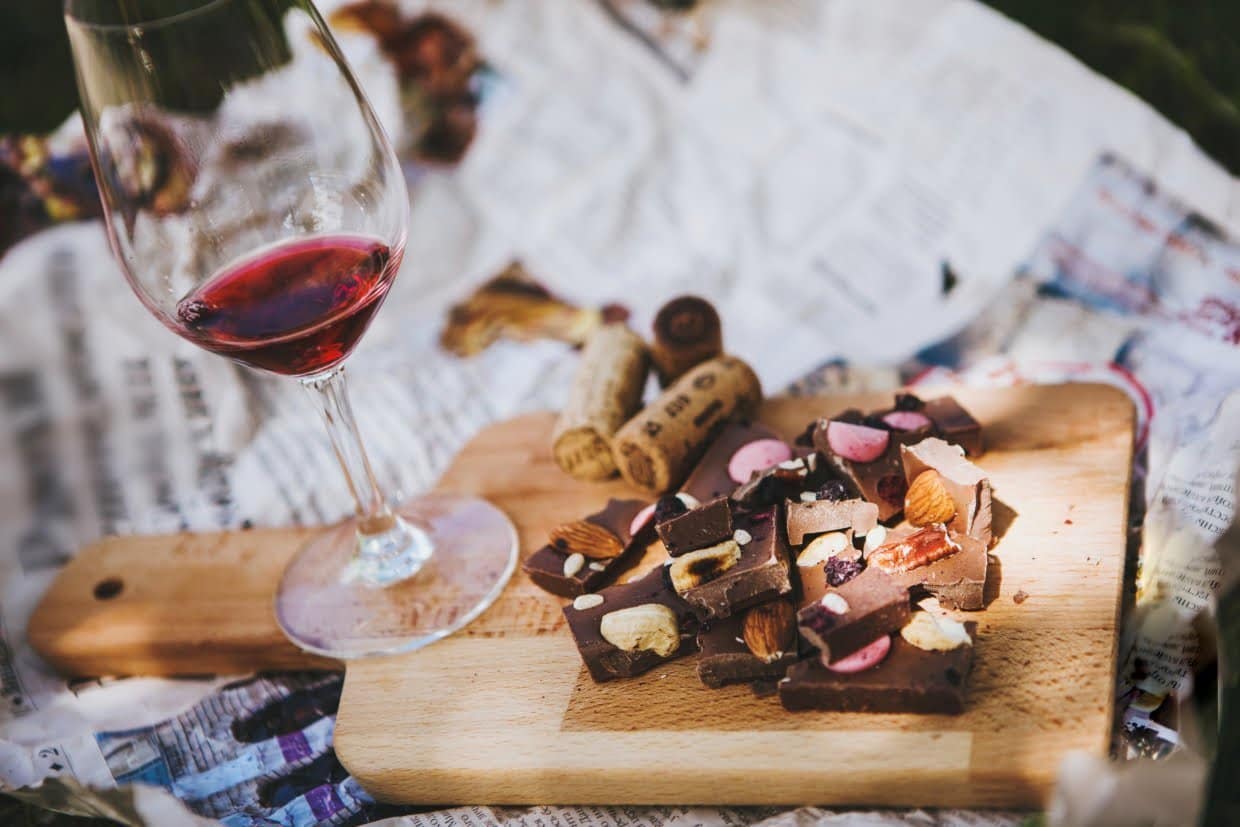 As you know, rules are made to be broken, do you have a favorite wine that you drink with every meal?
It is quite difficult to answer, but a good champagne and Cava can pair very flexibly to several dishes.
Yet, there is also a category that I called as "meditation wines", which I can't bear to drink with something. There are some wines that you can drink without adding any other flavor and enjoy it for a long time, and concentrate on its development in the glass, carafe, and mouth over time. I think, it is my favorite category.
What is your indispensable food-wine pairing?
The combination of "lovely-prepared food – balanced wine – great friends" is my indispensable, it always makes me happy. Foie gras and Sauternes in fresh butter with a little cognac, sea bass with New Zealand Marlborough Sauvignon Blanc, dark chocolate with pistachio and Vintage Port are the first examples that came into my mind.