The Huawei Watch Ultimate is a luxury smartwatch and blends the trump card of traditional watchmaking with technology.
Watch Ultimate, Huawei's newest and most advanced smartwatch to date, was sent to me to try for a while. Throughout this process, I took notes while using the watch, and I took care to look at Ultimate as an analog watch editor besides examining it technologically.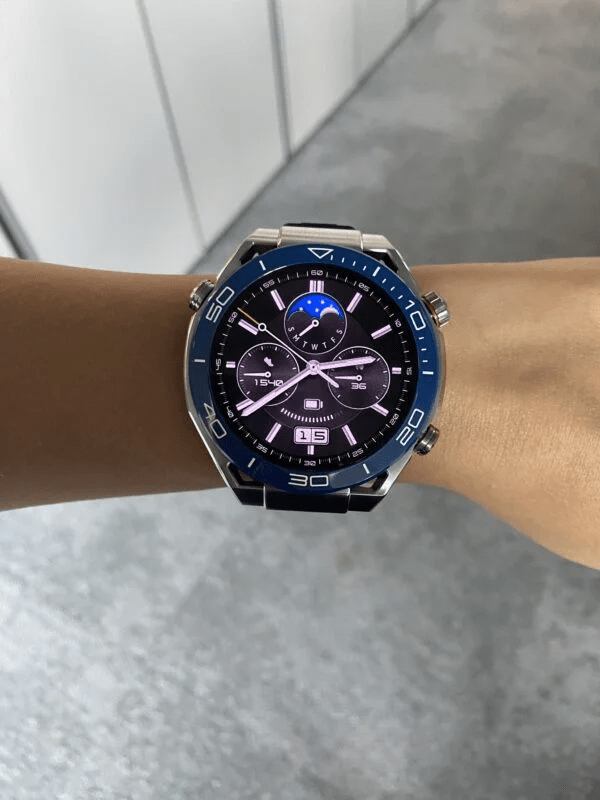 The Huawei Watch Ultimate is above all a classic luxury metal sports watch look. You can choose the most classic dial on the dials that can change on the digital screen and experience the digital watch functions like a classic watch. I downloaded the Huawei Health app for a week and used a different dial every day. I think I like the Moon look dial, which looks like Omega's Speedmaster Snoopy back. More dial designs can be found in the app by typing Explorer and Voyage.
Since I use the same brand phone, I did not have any problems with synchronization, but in the promotions of the brand, it is stated that it is fully compatible with the iOS operating system as well as Android.
As a watch editor, the subject that interested me most was the material of the watch. However, by being produced from a zirconium-based liquid metal used by luxury watch brands such as Hublot, Watch Ultimate has gained a feature that is four and a half times stronger and rust-resistant than titanium. As you know, titanium is the most popular material of today's watchmaking due to its durability and lightness. However, when the goal is to be a smart watch that can be used under the sea, it becomes even more important that the watch is more durable. It is stated that the watch will not fade in the sun or in the salty sea thanks to the zirconium used in airplanes, I have not tried this part yet as of the season. Yet it is a fact that this material also introduces us to a luxury "smart watch".
More than 24 processing techniques are used on the nano-technology ceramic bezel of Ultimate, which has the latest technology in terms of its functions but aims to carry the design concept of a traditional watch. As you know, ceramic, which we love very much in watchmaking, is a material that is 6 or 7 times harder than stainless steel, resistant to scratches and rust, and is really preferred by expert brands because it is very difficult to process. All three buttons of the watch have common features with traditional watchmaking: With the rotating crown, the function button and the auxiliary button, the watch has gained the feature of a navigation system. While the crown enables toggles on the main dial, the function button activates the exercise feature and the voice assistant. With the assistant button, you can access the Discovery mode with a short press and access the dive computer with a long press. Also in dive mode, this button is also used to reset average depth or change gas types.
In free diving, the velocity curves with depth, velocity, temperature, time and depth are engraved on the watch. Monitoring heart rate and blood oxygen is vital for the diver. In the professional scuba diving mode (one of the subjects that traditional watchmaking attaches great importance to and has developed for centuries), there are decompression features, water entry and exit records, and reminders.
The sapphire glass screen, which we are used to using in traditional watches, 1.5 inch AMOLED screen, maintains 1000 nits of sunshine brightness and uses LTPO technology to reduce power consumption. The strap options Expedition Black (rubber strap) and Voyage Blue (titanium bracelet), which also have a common point with traditional watchmaking, are complemented by an extra rubber strap so that it can be used in diving. This HNBR band is 30% lighter than conventional rubber bands and has a material that is more resistant to lubrication, contamination, stretching and abrasion. There is also a special long ankle cord for those who will dive. Speaking of diving, you can dive up to 100 meters with this watch. Diving details are also featured on the dial of the watch.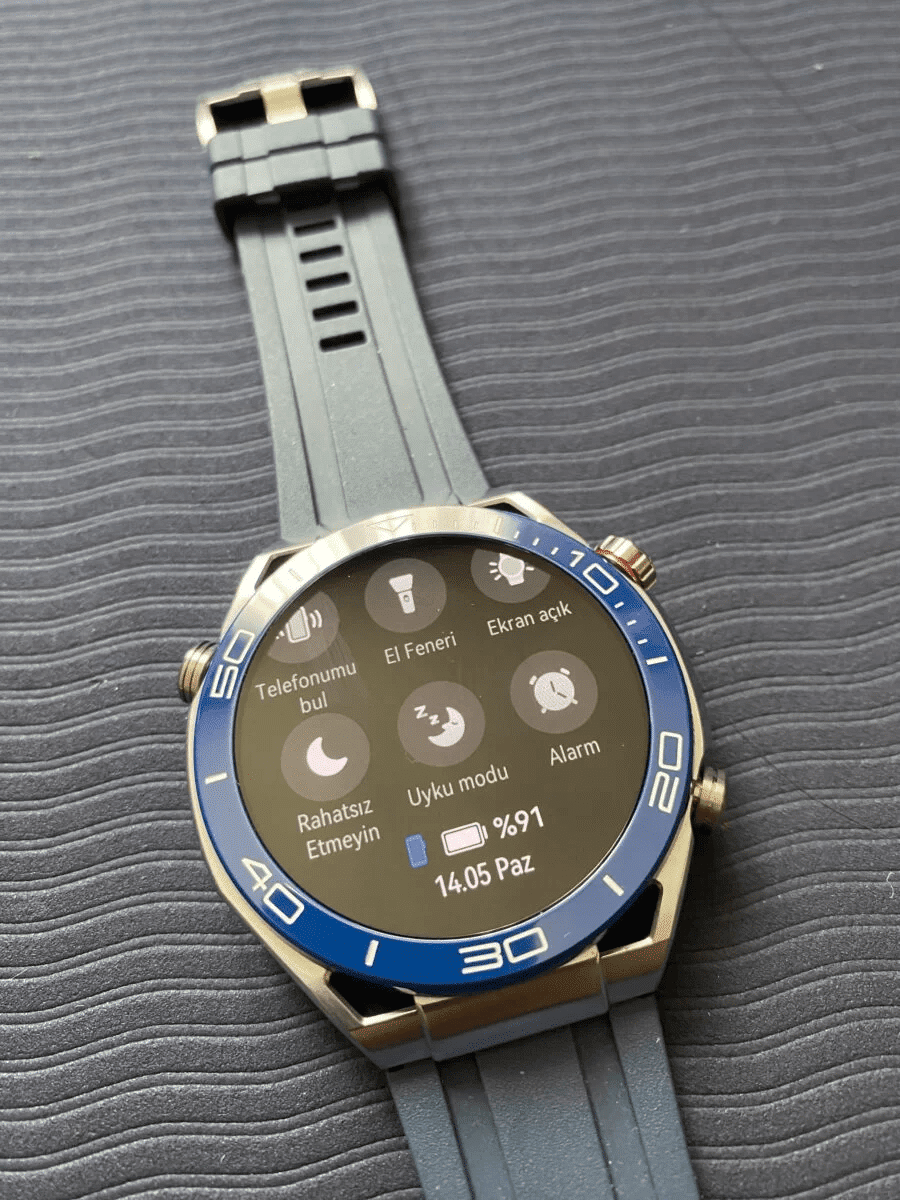 If you don't want to dive but are interested in outdoor sports, you can use the "exploration mode" using dual-band GPS. I used the heart rate feature more during this period when I could not do sports with intensity. But the watch has more than 100 sports information support such as sleep tracking, ECG monitoring, arterial stiffness information, SpO2 tracking. I find it very valuable that smart watches monitor heart rhythm and arteriosclerosis closely, just like your doctor at home. I was also interested in the following feature in Watch Ultimate: It tracks sleep talking and snoring while recording sleep quality. Again, stress level is one of the items that you can measure in an hour.
If you ask how long the charge lasts, I frankly charged it only on the first day in a week. According to the information given, it lasts for two weeks without requiring a 60-minute quick charge.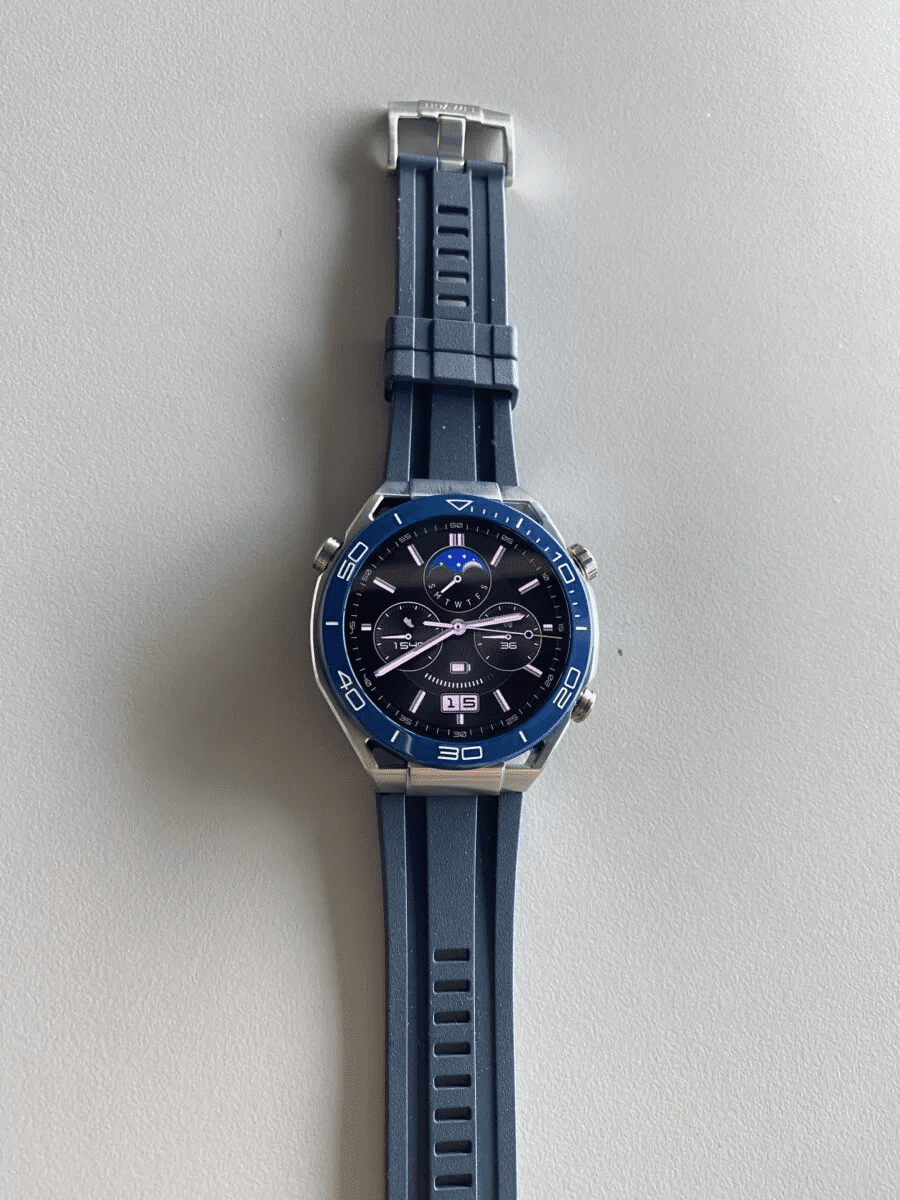 The Watch Ultimate Discovery Black version is on sale for 15.999 Turkish liras, and the Ocean Blue (silver) version is on sale for 18, 999 Turkish liras. There is a 500 Turkish liras coupon discount available for the Discovery Black and Ocean Blue (silver) models exclusive to the Huawei Online Store. FreeBuds 5 bluetooth earphones with a value of 2,999 Turkish liras are discounted by 1,000 Turkish liras when purchased with the watch. In addition, Watch Ultimate Discovery Black and HUAWEI WATCH GT Series Titanium Strap can be purchased with a discount of 200 Turkish liras. Commenters can also win a 66W Super Charge charger, which is worth 999 Turkish liras. In addition to these discount opportunities, a 700 Turkish liras discount coupon can also be used: AULTIMATE500HW.
Huawei Watch Ultimate has been a kind of watch that we call "tool watch" in watchmaking, but of course, since it is digital, it can contain more capabilities than a traditional watch: It is made of zirconium, with a two-week charge, you can use it for professional diving, you can also use it for outdoor sports, heartbeat. When you think of traditional watchmaking, it sounds amazing to be able to buy a watch that measures your speed, arteriosclerosis and sleep quality and whose dial you can change every day, for 15 thousand liras.