Oris devotes a new chapter in its mission to save the oceans to the unique Aquis Date Upcycles, which are produced from ocean waste.
The sustainability was the most important agenda item of haute horology for this year. When looking back, various steps have been taken since H. Moser & Cie.'s timepiece adorned with real plant to draw attention to the sustainability issues in 2018. Although the watch industry is still at the beginning of the road, no doubt that many brands will follow sustainability movement.
For instance, Tom Ford produced 002 Ocean Plastic Timepiece made from ocean waste and 35 plastic bottles are used in each watch. Later on, Ulysse Nardin introduced Diver Net designed with fishing nets. Eventually, we witnessed Panerai's timepiece at Watches and Wonders 2021. The brand set a record with eLAB-ID PAM01225, a timepiece that 98.6 % of the weight of it comes from recycled-based material. For now, we can predict that it will not be easy to move this current record forward.
We have written about statistics in our article about Panerai's watch. There are 7 trillion pieces of plastic debris in the oceans, 269 thousand of them on the surface. According to UN Environment, 13 million tones of plastic waste leaks into the oceans every year, meant one truckload per minute. Furthermore, only 9 percent of this plastic debris has been recycled to date.
Oris is one of the watch brands that looking for a solution in this problem. During the Geneva Watch Days, the brand announced its trademark diving watches as the Aquia Date Upcycle with a colorful dial created from recycled pet plastic. First of all, we would like to say that the brand has done a good job in terms of design with its colorful dial created from plastic pets. Secondly, As a brand famous for its diving watches, Oris demonstrates its commitment to the brand's mission by protecting the oceans.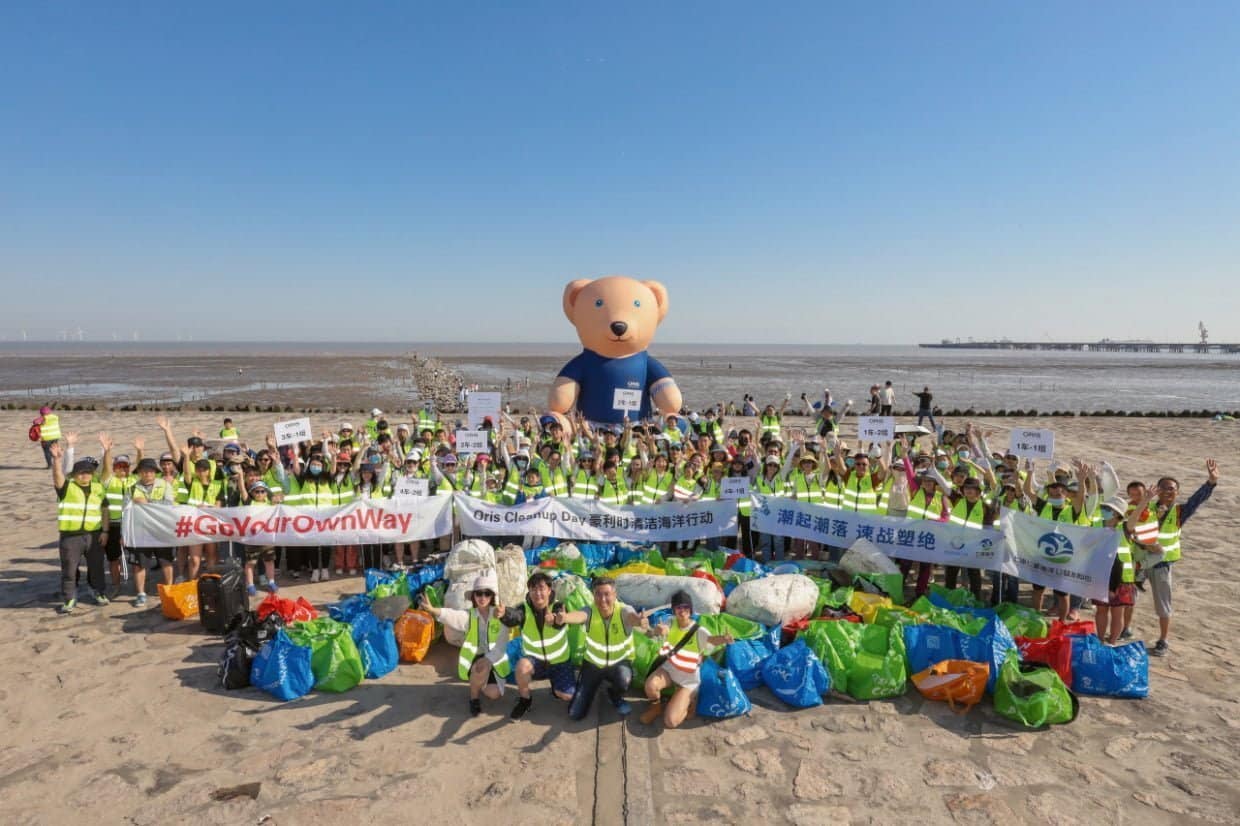 Upcycle is not brand's first step for environmental issues. A few years ago, Oris had started collaborating with organizations acting with the ocean protection mission on fund and awareness raising, and gathered all these efforts under the motto "Change for the Better". For instance, Everwave, which has developed a floating platform designed to prevent plastic waste from reaching the ocean, is among these organizations. On the other hand, independent climate action experts ClimatePartner has officially confirmed that Oris is a climate neutral brand. As a result of this, Oris has rolled up its sleeves to reduce carbon emissions and act sustainability. The brand will realize its aims through a set of strategies so-called "The Next Chapter".
In order to produce the first phase, Upcycle watches, Oris has participated in World Cleanup Day together with its global partners and suppliers, as it has been for several years.  For quarterly cleanups, #tide has produced cleaning bags from brand-specific and recycled ocean waste. Meanwhile, #tide is another Swiss-based organization that known for transforming 100 percent ocean-bound plastic into premium raw materials. Embracing the UN's Sustainable Development Goals, #tide has prevented 15 million plastic bottles from entering the ocean so far. Other successful statistics are that it saves 52 percent of the energy used in the production of unprocessed plastic in recycling and causes 79 percent less greenhouse gas emissions. Other proud statistics are that it saves 52 percent of the energy used in the production of unprocessed plastic in recycling and causes 79 percent less greenhouse gas emissions. Produced by #tide, the plastic used in cups or gym floor mats can be recycled over and over. Oris also aims to raise awareness and reduce its carbon footprint with #tide.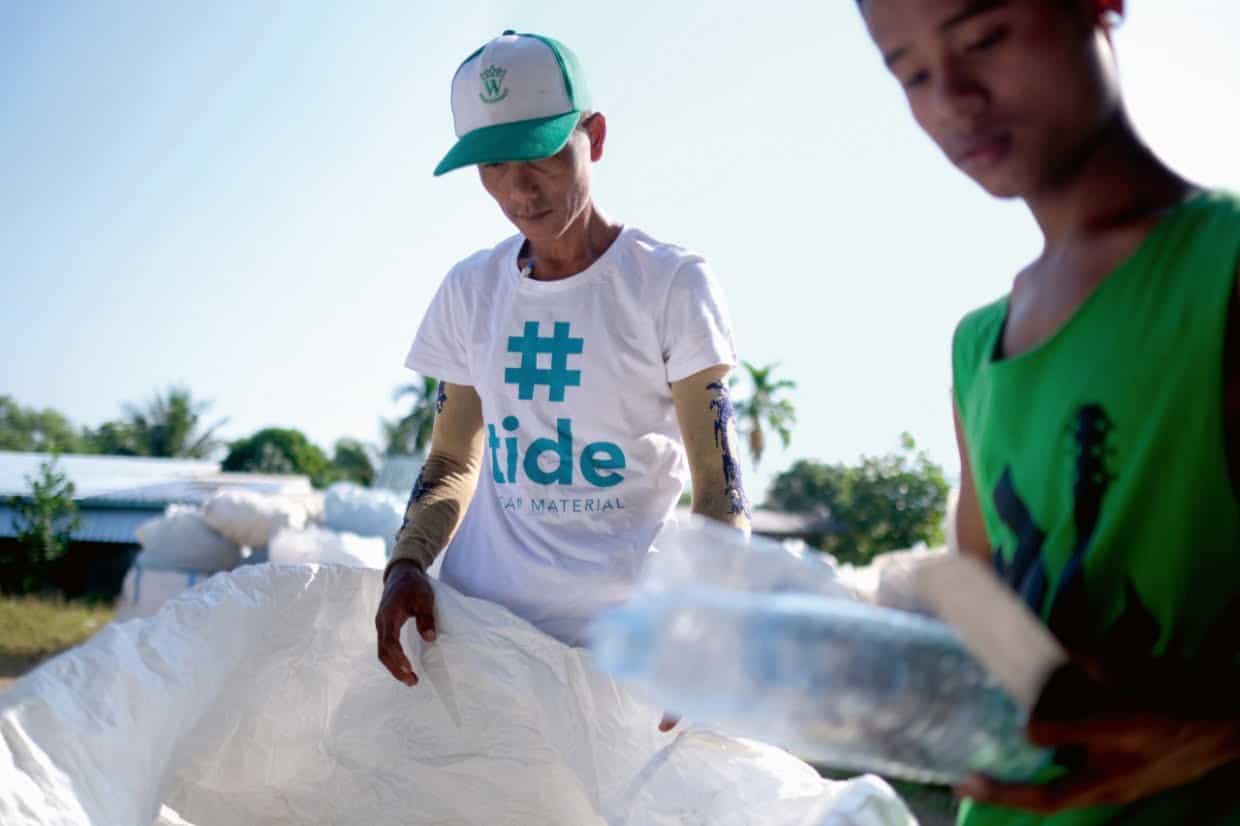 As mentioned earlier, the dials of both watches were created by recycling waste from the ocean and therefore, each watch pattern will be unique. The brand offers 41.5- and 36.5-mm case options, yet it is stated that watches can be produced in any size. The timepiece is made from stainless steel case, scratch-resistant gray ceramic piece and a one-way bezel; it also features an automatic movement. The Aquis Date Upcycles is limited to 88 watches and each timepiece comes in a gray presentation box made of sustainable and recycled paper. Oris expects the owners of these watches to join in their mission to save the oceans.