Fashion's biggest night out, the MET Gala, was held in New York last night. As it always has been, the extraordinary looks on display last night at the event.
The MET Gala night, typically held annually on the first Monday in May for the benefit of the Metropolitan Museum of Art, was cancelled last year due to the pandemic. However, this year it was held on the September 13, with vaccination requirements. The theme was "American independence" and we saw American outfits worn by celebrities. All these extraordinary costumes aside, the Gala is also a celebration of the Costume Institute's new exhibition titled In America: A Lexicon of Fashion, which will open at the Anna Wintour Costume Center on September 18.
Coming back to the topic of looks again, one of the bizarre outfits of the night was without a doubt worn by Kim Kardashian. She was in a black bodysuit that completely covers her face and body, even she has been compared to the scary dementors from Harry Potter on social media.
Jennifer Lopez also made another red carpet splash. Reuniting after many years, Lopez and Ben Affleck attended the gala together, Lopez owned the red carpet with her Western-style Ralph Lauren dress.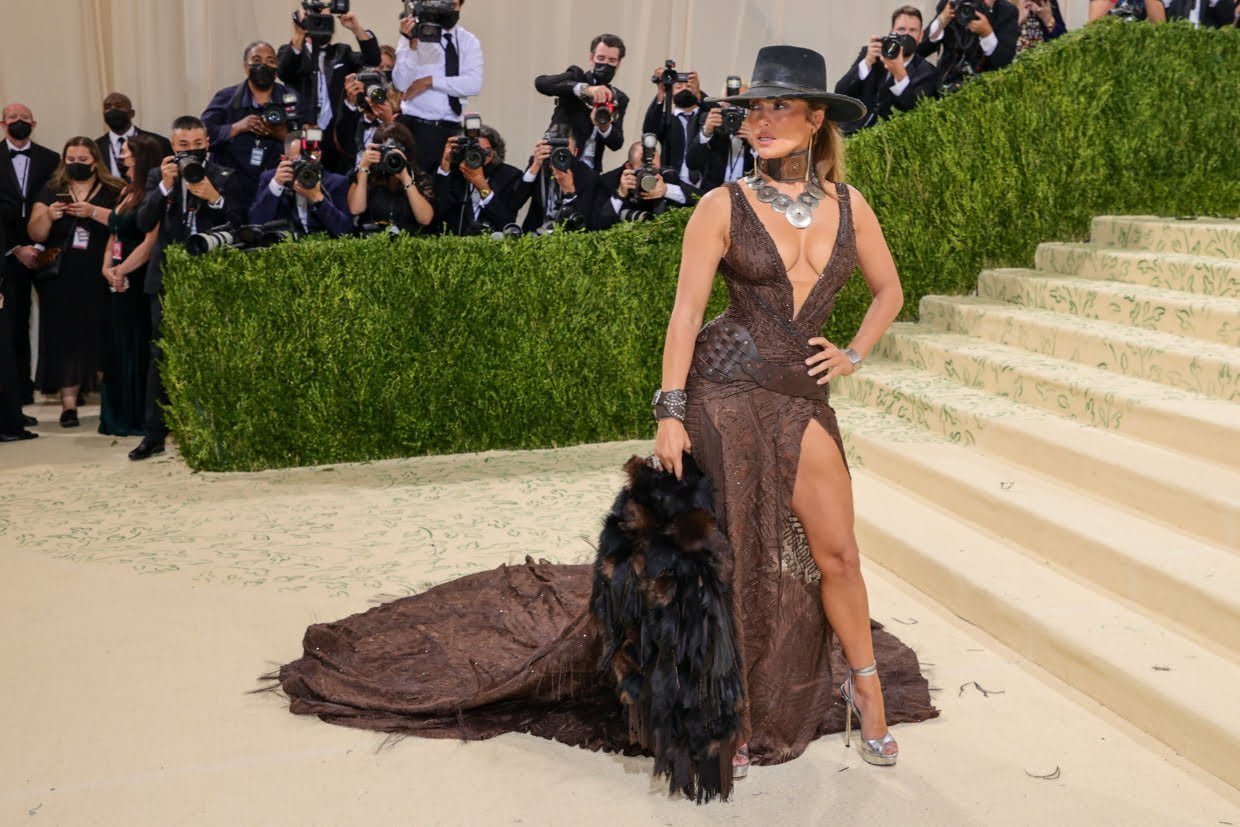 Rihanna was also worn black from head to toe. She had a stylish American style with sporting a couture Balenciaga coatdress. She posed for photographs with her boyfriend ASAP Rocky, who worn a voluminous quilt from ERL's 2022 Spring-Summer Collection.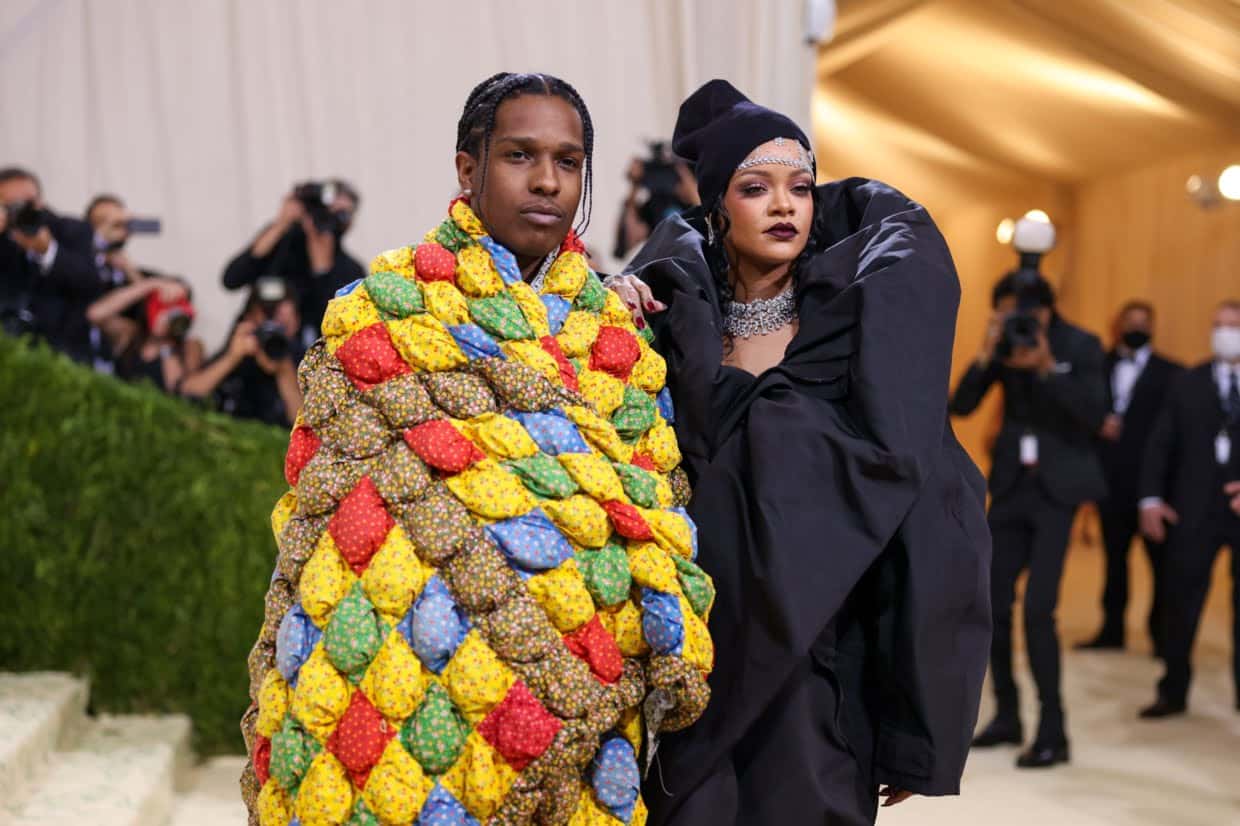 Kendall Jenner, unlike her sister, showed up in a breathtakingly stylish Givenchy dress. Her dress adorned with diamonds was a reminiscent of Audrey Hepburn's style.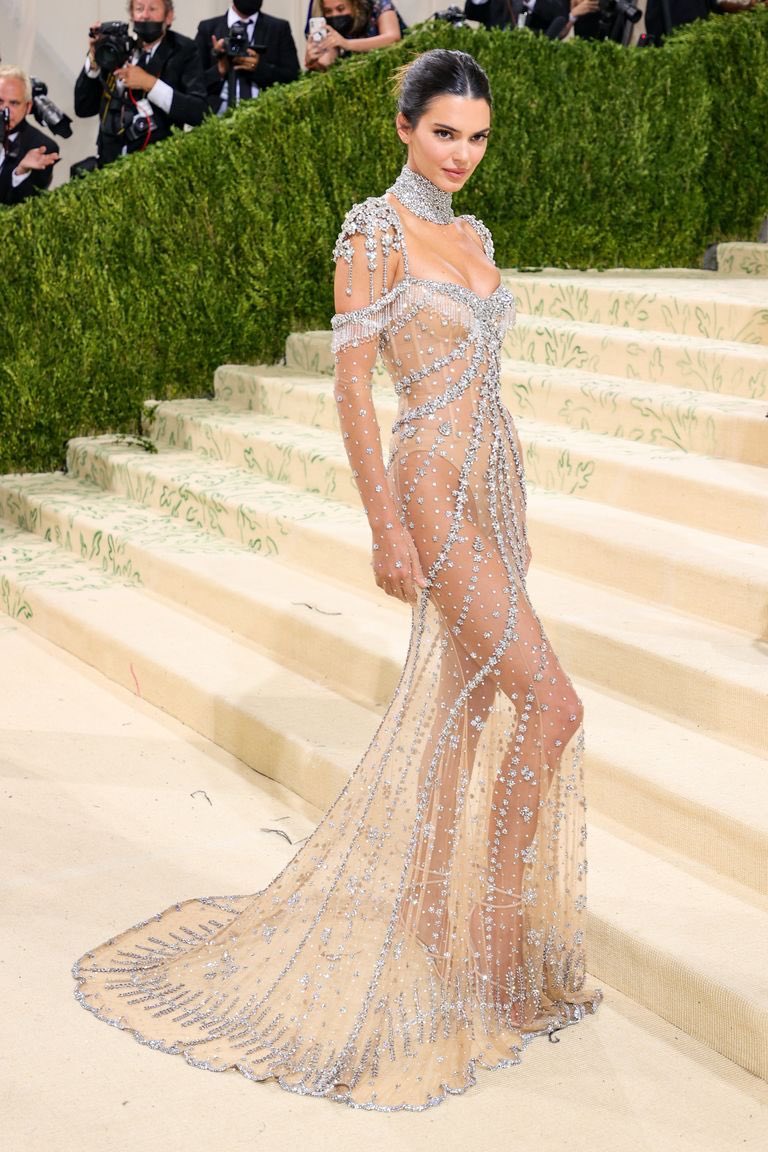 One of the extraordinary outfits worn by Iman. The legendary supermodel walked in the red carpet with a costume with a tiered, gilded feather cage overskirt.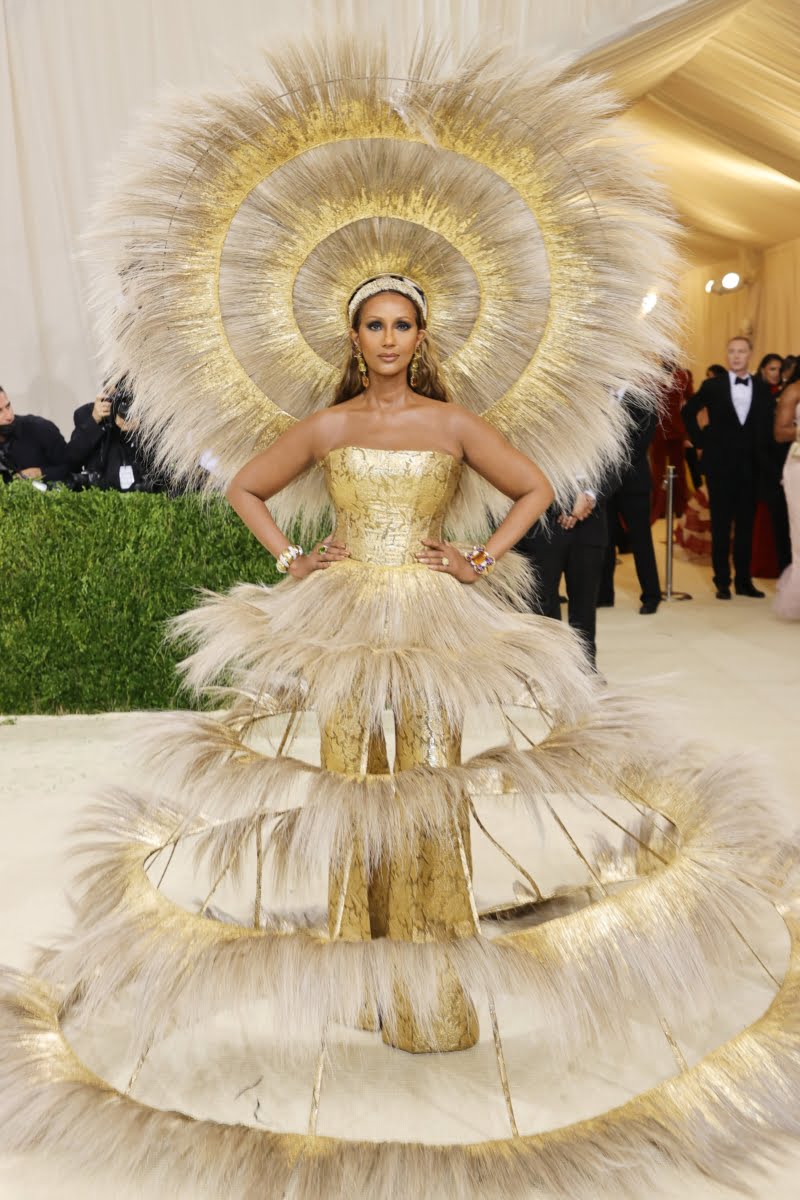 Kaia Gerber showed herself with a pure elegance. Her black dress is inspired by Bianca Jagger's 1981 MET Gala look.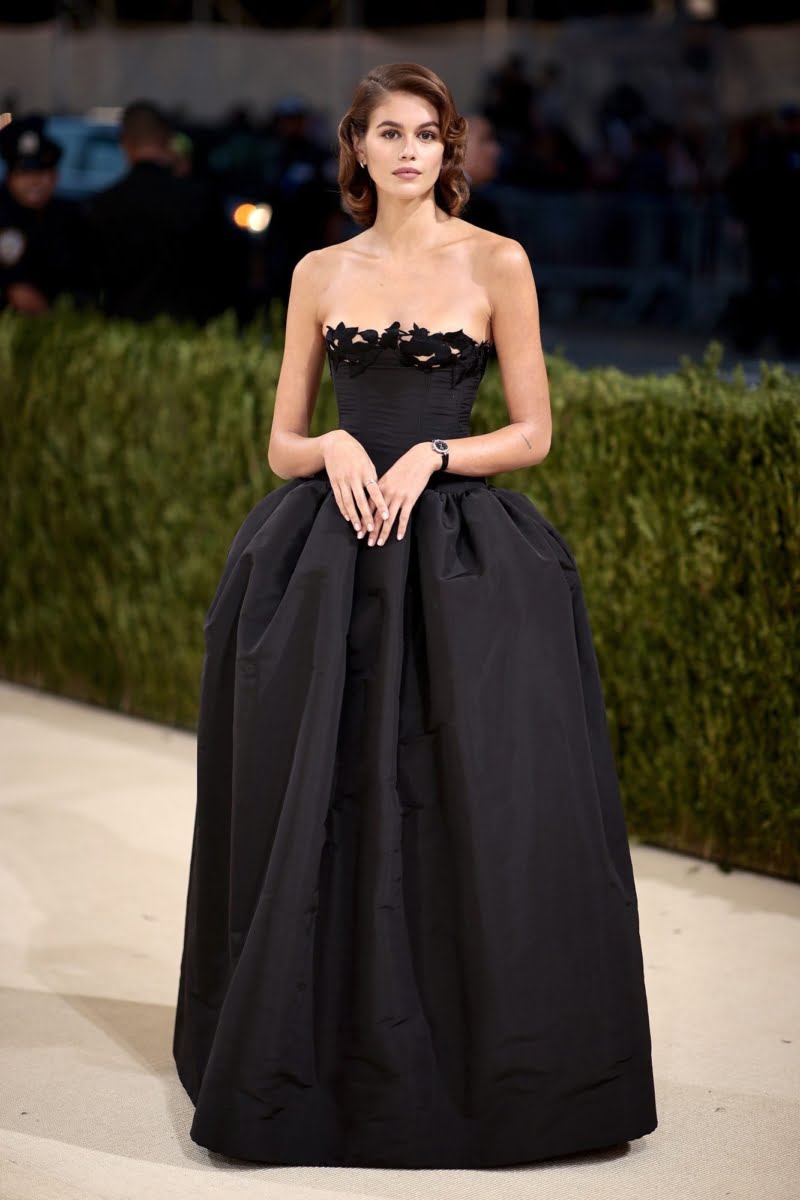 For his first ever MET Gala, Lil Nas X, so to speak, celebrated his step into the MET Gala with his three-piece golden yellow costume. His first outfit reveal a caftan-like cloak covered with gold beading. Later on, his show continued with a costume resembling a golden warrior armor. Finally, he completed his show with a bodysuit design covered in crystals.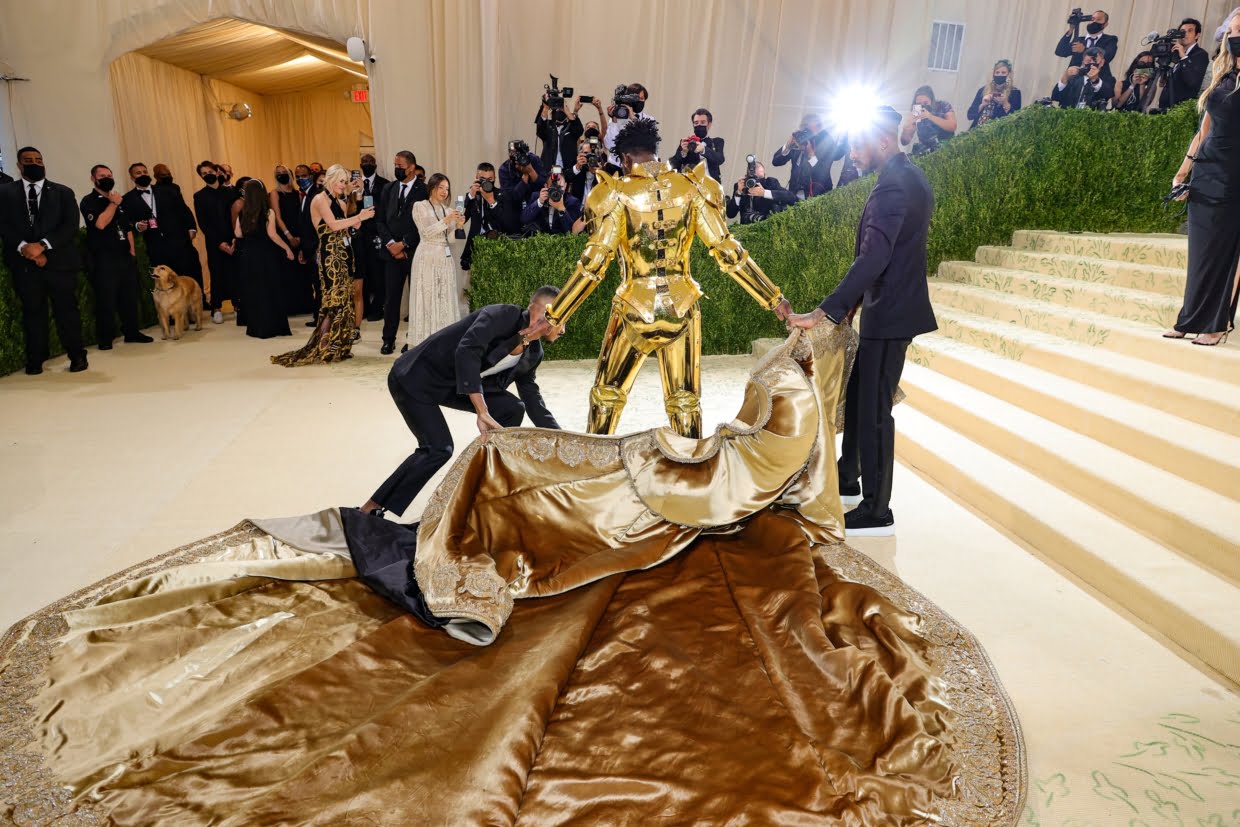 The most colorful and sporty outfit worn by Kid Cudi. Indeed, his outfit was as colorful as his hair. Bringing the colors of the Emo world to the red carpet on his nylon skirt, Cudi completed his colorfuş style with a blue sweatshirt.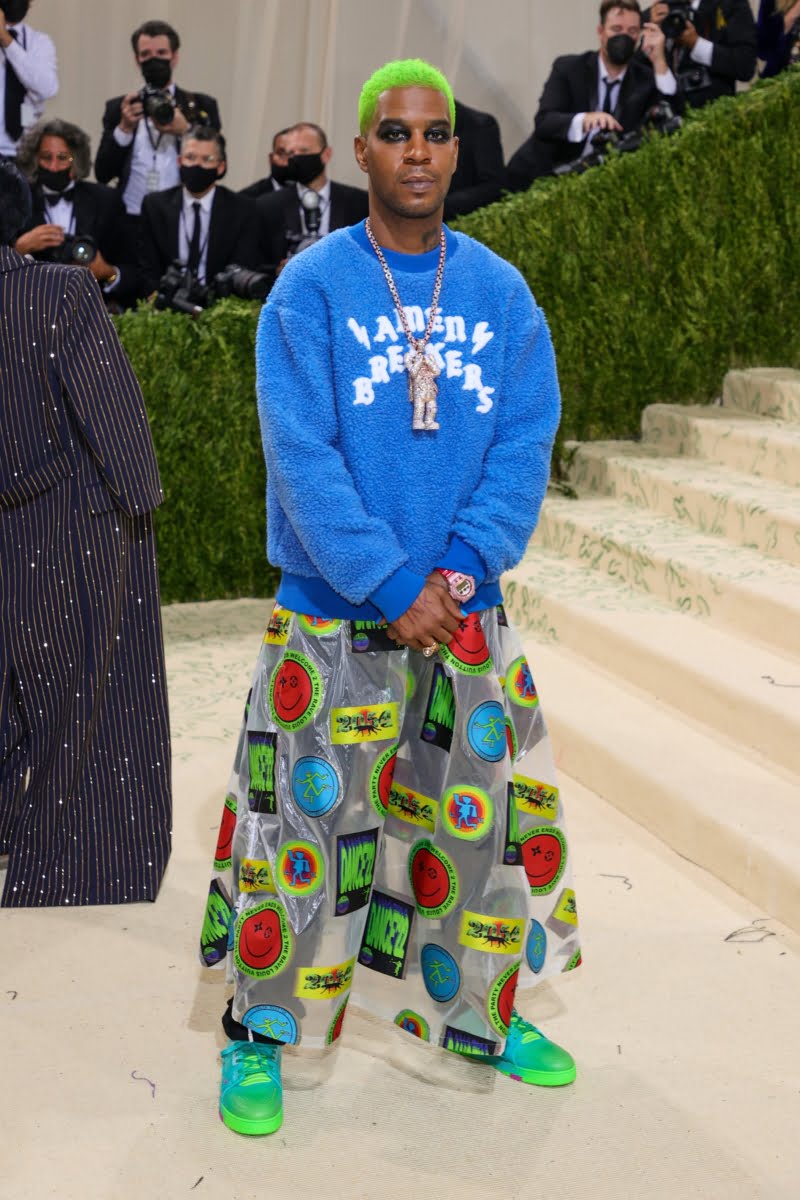 The iconic model Irına Shayk wore a naked dress adorned with multicolored flowers.  She looked so beautiful that it is hard to tell if the glow reflected on the red carpet coming from this elegant dress, or from pure beauty of Irina Shayk.