Five new wellness hotel addresses serving with up-to-date methods for those who want to get rid of summer lethargy and prepare mentally and physically for the difficulties of winter…
Revivo Wellness Resort, Chateau de Fiac, France
Revivo, which means "I Live Again" in Latin, celebrates the success it achieved in its hotel in Bali with its new branch in France. Opened in a historical French castle 45 minutes away from Toulouse, Chateau de Fiac is a boutique wellness center with only 16 rooms. Promising both mental and physical transformation, from balneotherapy and classical hydrotherapy, which can also be called mineral water baths, to painting and ceramics courses, Revivo is a unique option for those who want to renew themselves before winter.
The Well at Hacienda AltaGracia, Costa Rica
We would like to introduce those who want to get away, have a holiday and get a health check-up, to a wellness retreat located in the tropical forests deep in the Talamanca Mountains. Consisting of only 50 suites, The Well at Hacienda AltaGracia is a brand-new wellness hotel that combines holistic approaches with ancient therapies. It offers a real renewal in the heart of nature by allowing you to swim in rivers with healing waters and walk in forests covered with endemic trees and plants in its natural environment, where Costa Rica benefits greatly from its unique beauties.
The cōmodo, Bad Gastein, Austria
Belonging to the world-famous Design Hotels group, cōmodo was designed as a mountain retreat that aims to benefit greatly from the healing thermal waters of Bad Gastein in the Austrian Alps. While completely personalized programs are offered at the center, where the centuries-old experience of the town of Bad Gastein in the field of wellness is reflected, plant-based nutrition and magnesium therapies are among the practices that distinguish cōmodo from most of its competitors. Drawing attention with its nature-friendly architecture and decoration, the 70-room cōmodo is a candidate to be the new address in Europe for those who want to enter this winter strong.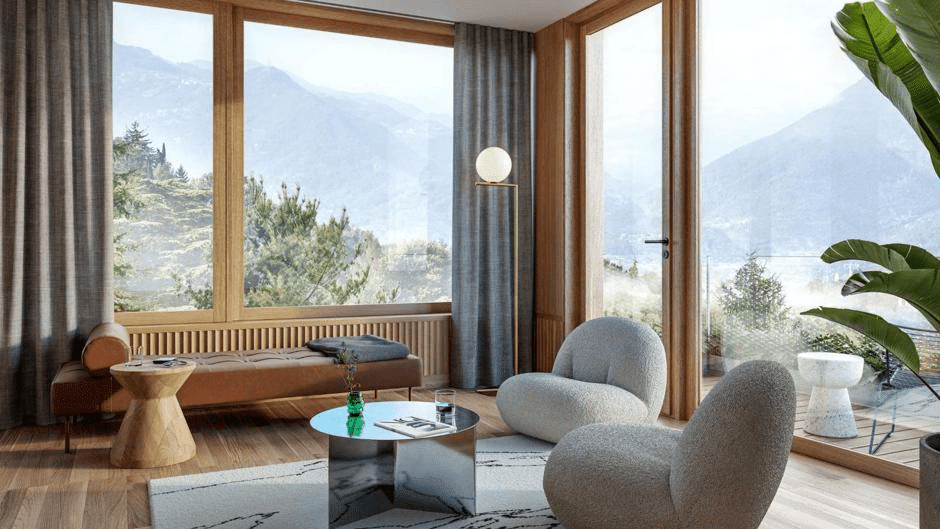 WildFlower Farms, New York
If you want to escape the city for a few days and step into a completely different world during your New York trip, an extraordinary wellness farm will be waiting for you in the Catskills Mountains, two hours away. WildFlower Farms, owned by Auberge Resorts Collection, one of the respected hotel brands in the USA, was transformed from a historical dairy farm into a modern health hotel with 65 rooms. Thus, while improving your physical health with treatments designed specifically for you during your stay at WildFlower Farms, you can also strengthen your mental health by participating in nature activities and taking forest baths.
Future Found Sanctuary, Cape Town
Cape Town, one of the colorful capitals of South Africa, hosts a new nature shelter. Opened at the foot of Table Mountain, which displays a rare richness with its endemic vegetation, Future Found Sanctuary allows you to return to your essence and regain the natural power you were born with, with personalized therapies, exercises and meditation sessions. Consisting of 9 suites and two villas located in the heart of nature, Future Found Sanctuary is a privileged wellness hotel where you can enter the winter by achieving the inner peace you are looking for.