Glass villas overlooking vast vineyards, suites characterized by the name of the grapes grown in the region, wine libraries and tasting rooms… If you want to experience a grape harvest abroad, you may book these hotels.
Mont Rochelle, Cape Winelands, South Africa
The legendary businessman Sir Richard Branson had added Mont Rochelle in Cape Winelands, which is South Africa's award-winning wine region, to his extraordinary hotel collection. Located in the town of Franschhoek, like one hour from Cape Town, the 22-room luxury boutique hotel is a wine destination in itself with its vineyards, production center and cellar. The hotel is also the most special boutiques resorts in Africa with its magical mountain views, special tasting events, picnics, bicycle tours and horse rides. Since Mont Rochelle locating in the Southern Hemisphere, the grape harvest begins as of middle of January every year.
Four Seasons Napa Valley, California
Four Seasons Resort and Residences Napa Valley will open its doors this autumn in California's famous wine region Napa Valley, which has fruitful harvests thanks to its warm climate and volcanic soil. It is a different project that is offered with two options as a hotel or a residence section for rent or sale. At the moment when you step out of the suites and villas located on an extremely fertile land where organic viticulture is employing, you will find yourself in the heart of the grapes and wine. Accommodations ranging from elegant rustic suites to three-bedroom villas to witness firsthand the journey from the vineyards where premium Cabernet Sauvignon grapes are grown to prizewinning wineglasses.
Château Lafaurie-Peyraguey, Bordeaux, France
Staying in magnificent rooms surrounded by vineyards in a historical 13th century castle that reminiscent of those in fairy tale in the Bordeaux, France, which is also known as the birthplace of award-winning wines, and tasting special wines all day must be a unique experience. The wines of Château Lafaurie-Peyraguey find a place in the cellar of many collectors today. Listed as a UNESCO Heritage Site, this enormous Relais Châteaux hotel is one hour from the town of Saint-Émilion. The hotel has only 10 rooms and three suits. One Michelin star restaurant Lalique offers delightful wines with perfect menus.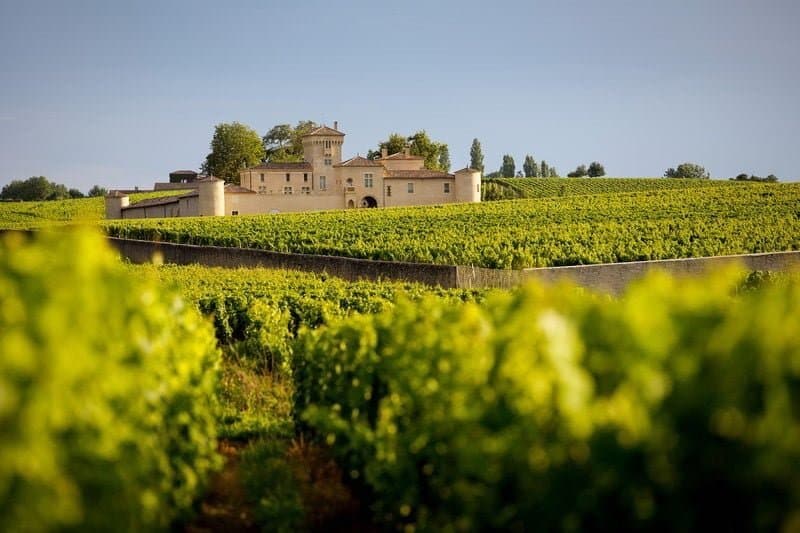 Six Senses Douro Valley, Portugal
Portugal is a wine destination frequently visited over the last years. The country also houses Six Senses Douro Valley, which opened its doors a few years ago, is an impressive resort with extraordinary views overlooking the Douro River flowing through the oldest vineyards of the world. Welcoming its guest with 57 rooms overlooking the river in a historic 19th century mansion, the hotel has an individual wine library and an expert tasting team. While learning something new about wine from the books in the library, guests also can enjoy wine tasting using the Enomatic wine tasting machine, which resembles a water dispenser. In the spa section with 10 therapy rooms, creams obtained from organic products specific to the region are used.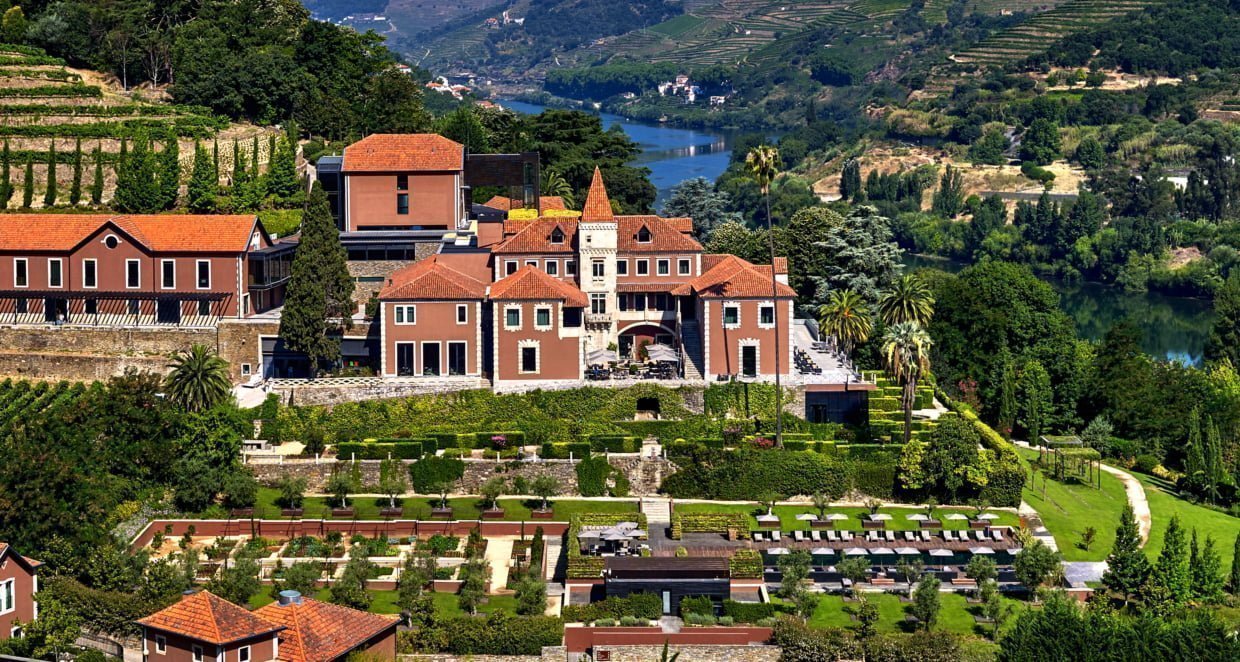 Vik Chile, Chile
Chilean wines have a crucial place in elaborated professional cellars. Vik Chile must be one of the most beautiful hotels in Chile, where you can both shop and have a wonderful holiday by tasting these wines made by grapes grown in the warm climate of South America. With its extraordinary architecture, the hotel is located in an area close to the Andes Mountains, right in the heart of a century-old vineyard reserve. Its titanium and bronze roof and its seven glass villas attract attention at first glance. Furthermore, you can ride a horse or bike at the foot of the Andes Mountains in your spare time from the wine tastings, brought to life by the grapes of the region grown in organic vineyards.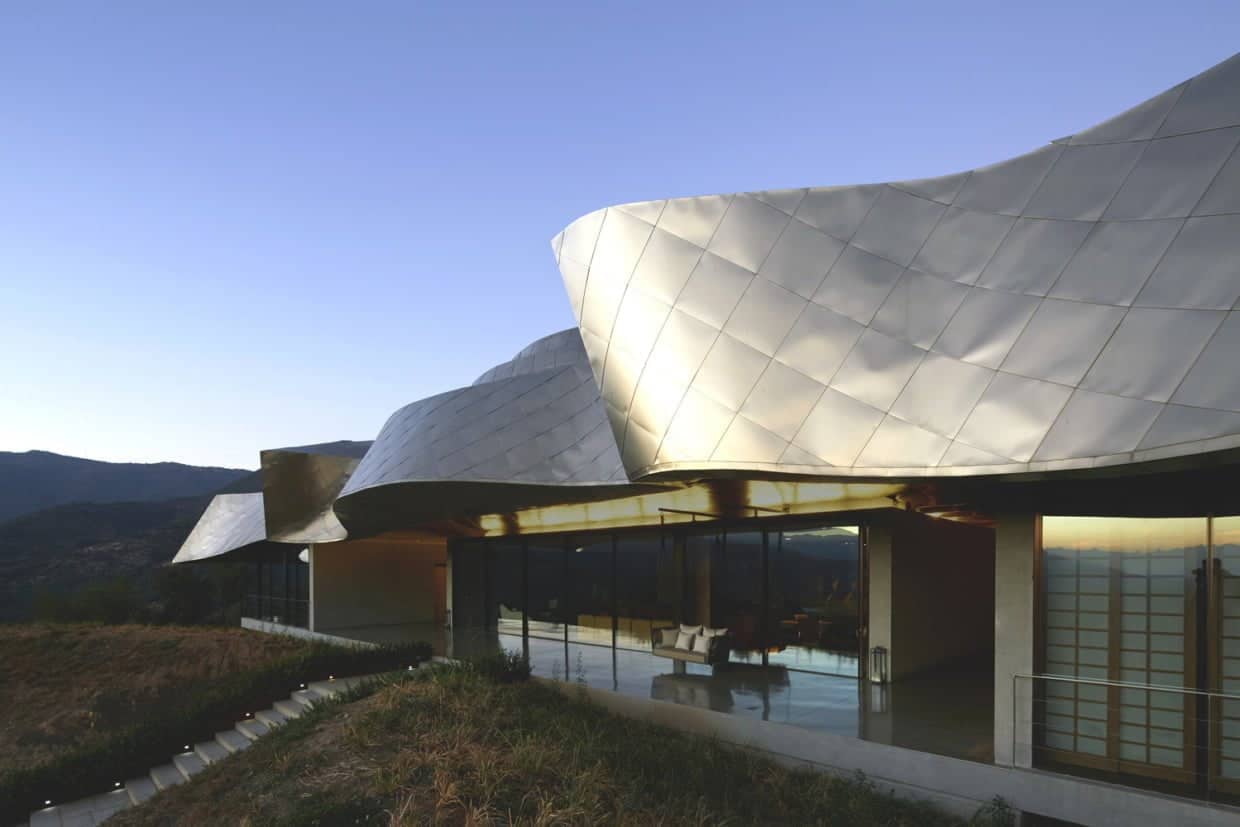 Castello di Ama, Toskana, Italy
Castello di Ama is an award-winning hotel that frequently visited by both wine and art lovers. It is rising like a huge palace in the Chianti region, famous for its vineyards. Decorated with contemporary art works, the hotel is a restoration project of 18th century historical castle. Villa Ricucci, one of the suits of these hotel, was recreated by the owners last year. Now, the suit is waiting to welcome those looking for privacy and social distance after the pandemic. Guests mostly spend their time in unmistakable living room, which is filled with art and wine books, and the country style kitchen that heated by a large fireplace. You can taste the finest Chianti wines at this chateau hotel, just an hour and half of from Florence.