We have thought the equation between form and function during lock down. The designs that we used in our daily lives before the pandemic crisis, which we did not express much opinion about their functionality, have become products that we now question and evaluate whether they are effective or not.
Thus, sofas and chairs in which we spend the most time are changing and gradually expanding comfort area. While those who want to spend their moments at home without compromising their comfort consider their aesthetic concerns, comfort and natural budget; some also add sustainability concept to their plans. The T07 Sling chair, designed by Sam Hecht and Kim Colin for Takt, meets the need for all the key points which you have read above.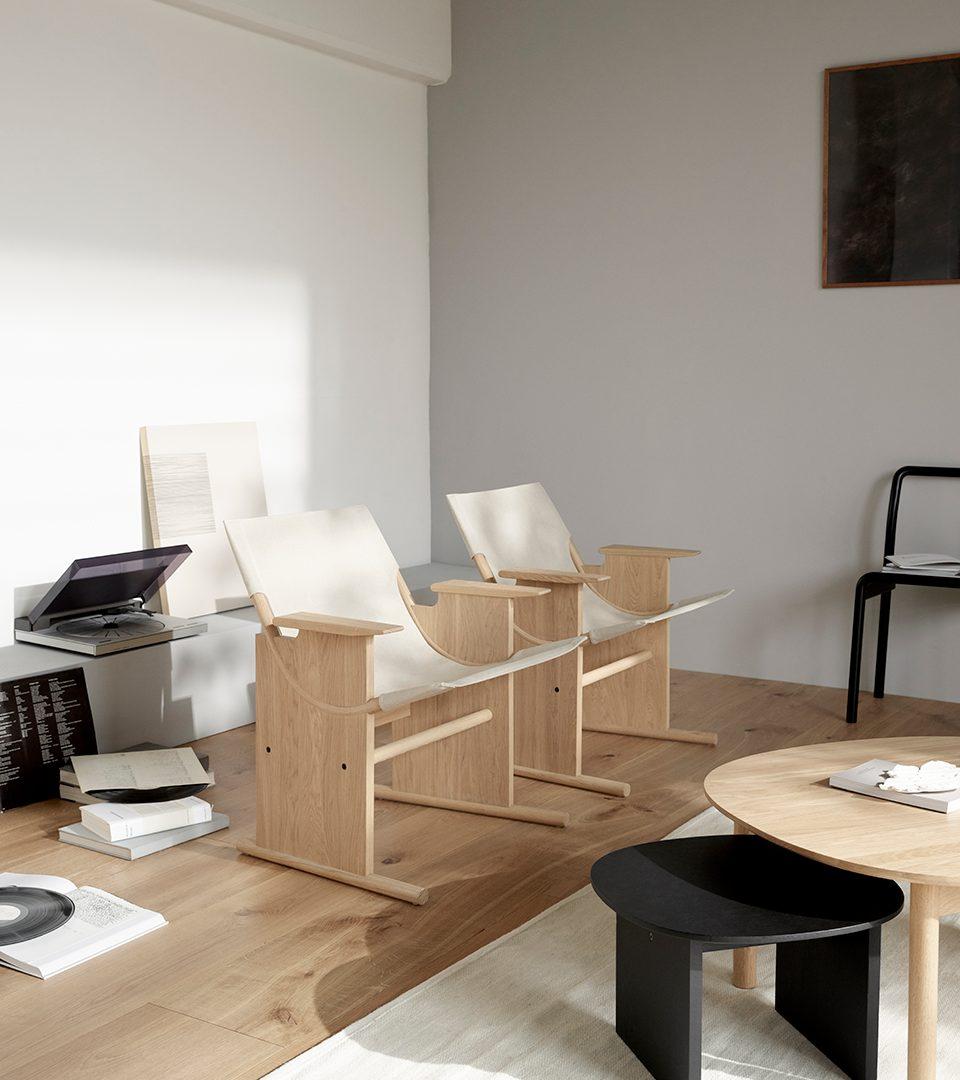 The skeleton made from oak wood is incorporated with linen fabric which is used as hammock. The dexterity of the T07 Sling chair, which has such simple structure, is hidden in its minimalist attitude. Because these practical materials, while managing to be sustainable and completely natural; on the other hand, they make the design lighter, and thus, you can carry your new sustainable chair with you wherever you go during the day. Demounted sales, which has become a fixture of Scandinavian culture, is a solution that Takt has also put into practice, and thus, the T07 Sling can be set up in a very practically. This new design, approved by the European Union's sustainability standard, can be purchased from Takt's website or from the store in Copenhagen when we start to travel again.