Ibiza, which is called as "La Isla Blanca" (The White Island) because of its lime-painted houses, is about to give up its denomination as a party destination to deep tranquility…
A member of the Balearic Islands in the Mediterranean, Ibiza is a small island, but it offers many activities to satisfy its guests. Known for its summer parties with award-winning DJ performances, the island has recently became an escape for those looking for peace and tranquility, especially in the northern region with its magnificent nature surrounded by pine trees. On the other hand, luxury hotels, farms and wellness programs in deserted areas of the island have made Ibiza one of the world's new wellness destinations.
Opened its doors two years ago, the Six Senses Ibiza hotel is one of the locations that highlighting this new face of Ibiza. Located in Xarraca Bay, which is known for its isolated shores and crystal waters, the 116-room eco-luxury resort welcomes its guests in a tranquil setting in one of the most remote corners of the Balearic Islands… Under the Spanish sun, guests enjoy with the brand's world-renowned wellness and spa therapies, and they try to prepare their bodies for winter with the healing and regenerating menus of four different restaurants serving all organic products.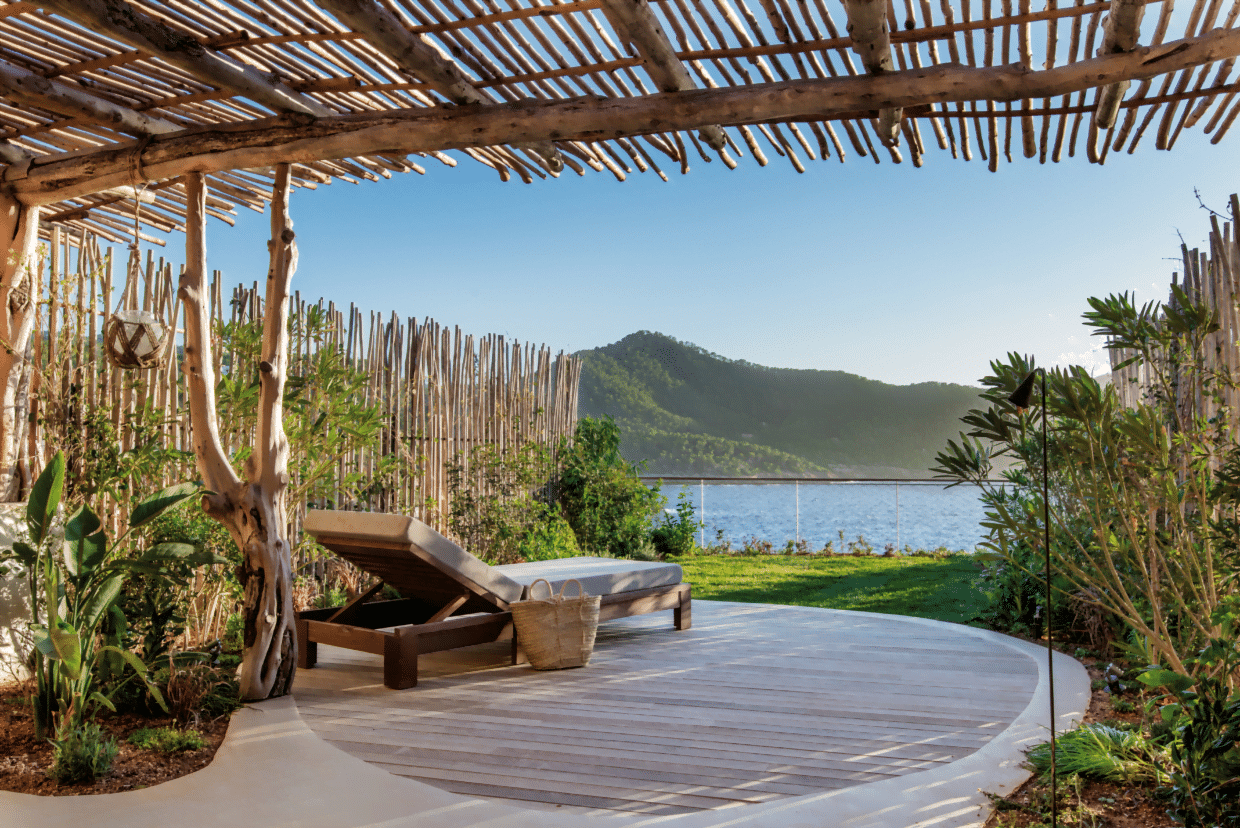 Founded in 2016 with a regenerative agriculture approach, the farmhouse La Granja has evolved into a special wellness hotel. The historic 19th-century building consists of just nine suites and a two-bedroom guest house. Runned by Design Hotels, the farmhouse features Ibiza-specific design approaches with influences from Moroccan architecture. La Granja, which accepts guests by membership only, organizes sound baths and group meditations, while workshops and conferences with experts in their fields attract those seeking a simpler, simpler life and retreats in Ibiza.
OKU Ibiza is the new address for those looking for bohemian minimalism… Located in San Antonio on the west side of the island, this very large hotel is also home to the longest pool in Ibiza. Those who retreat at OKU Ibiza, where there is no room for complexity, start the day by practicing yoga in the magnificent nature of the hotel. While staying in the OKU, you can enjoy the hotel's enormous pool or Ibiza's famous beaches.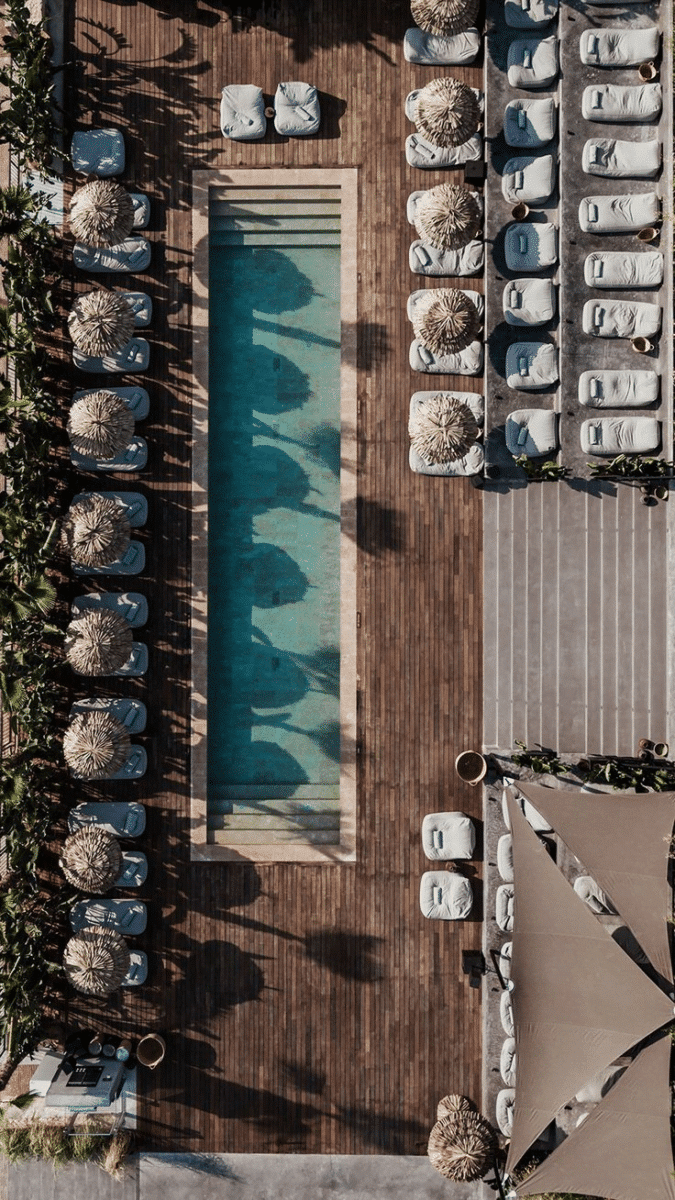 Set on a lush estate, Fincadelica is nine-bedroom farmhouse that can only be rented by families or groups of friends. In the 300-year-old farm, which is preferred by those who want to completely integrate with nature in Ibiza, you can participate in special prayer and meditation sessions in authentic tents of the ancient Lakota tribe, and might have conversations about meaning of life around the campfire in the evenings…
Located in the northeast of the island, surrounded by magnificent orange groves, the 24-suite Atzaro is one of Ibiza's most famous spa hotels… The hotel has a huge outdoor spa and also offers healing treatments and therapies in an indoor area reminiscent of Balinese temples.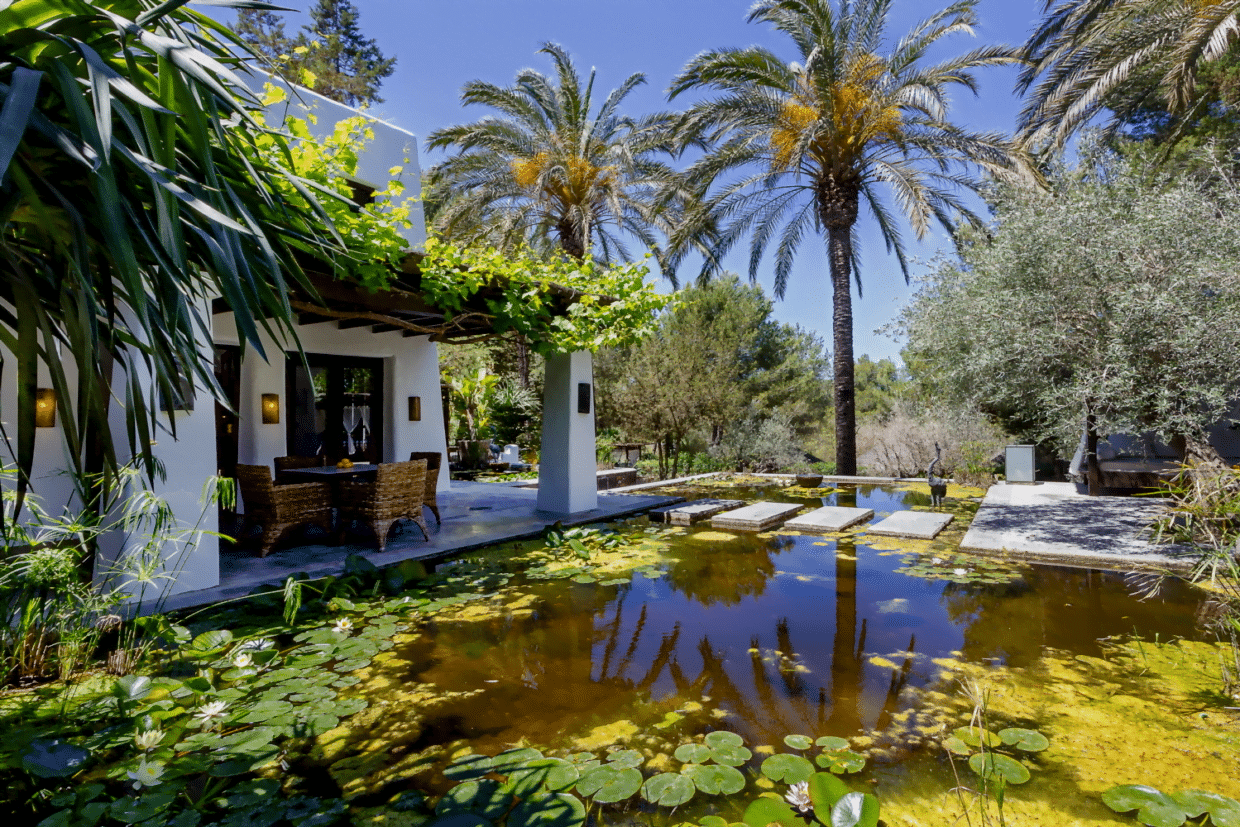 Can Sastre, which opened before the pandemic, maintains its popularity as a stylish farm-hotel for those who understand the importance of health and seek healing in nature. Can Sastre welcomes its guests to relax, recharge and connect with nature in one of Ibiza's quietest corners, with fragrant orange groves, ancient olive trees, colorful bougainvillea, giant palms and fertile farmland. Each room in this extraordinary property offers all the comforts and services of a five-star hotel, with privacy instead of crowds.