Luca Pronzato, one of the former chefs of Noma, is now in Turkey with his pop-up-restaurant after many cities around the world.
The most exciting gastronomic news of this summer came from Kaplankaya, Aegean beaches: Luca Pronzato launches a pop-up restaurant in Turkey!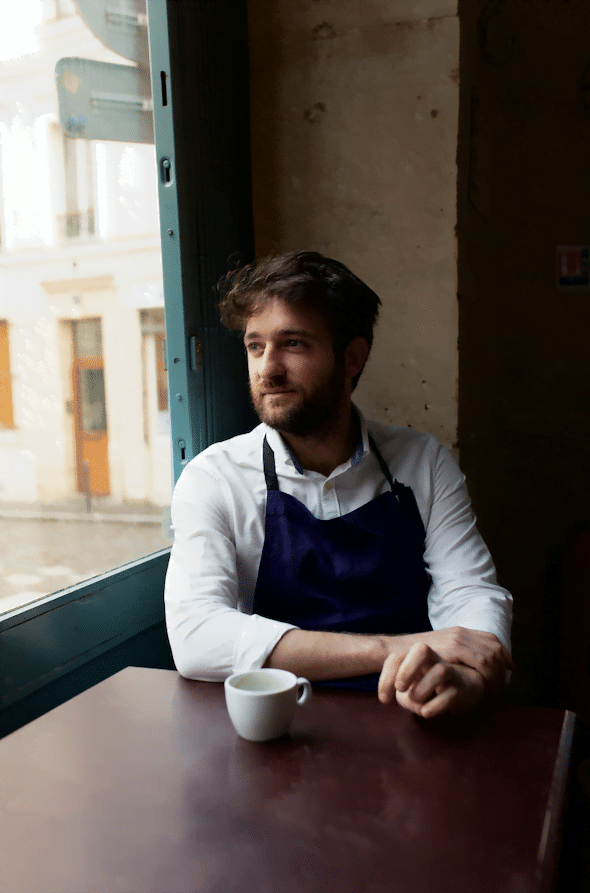 Although Pronzato is a young chief, 29-year-old, his past in the kitchen goes long way back, because his parents have been running a restaurant and Italian grocery store in Paris. Pronzato started working in the luxury restaurants in Paris when he was 14-15 years-old and he crossed with Noma's path after many restaurants.
When it comes to the philosophy of gastronomy, we should mention Noma, which is a restaurant with two Michelin stars, founded in 2003 by René Redzepi in Copenhagen. The restaurant is leading "new Nordic cuisine" trend that has influenced the entire Nordic region and its emerging chefs, and as a superstar its name is always in the world's best restaurants lists. However, Redzepi closed his restaurant, which was doing well, and took the roads to explore new possibilities because thought that he had accomplished everything he had envisioned and needed a refurbishment.
On the other hand, Luca, who worked at Noma for three years, decided to take the roads like Redzepi, then he launched Ona at the beginning of 2019. The word "ona" means "wave" in Catalan, the chef implies the butterfly effect with his words "We are ona here."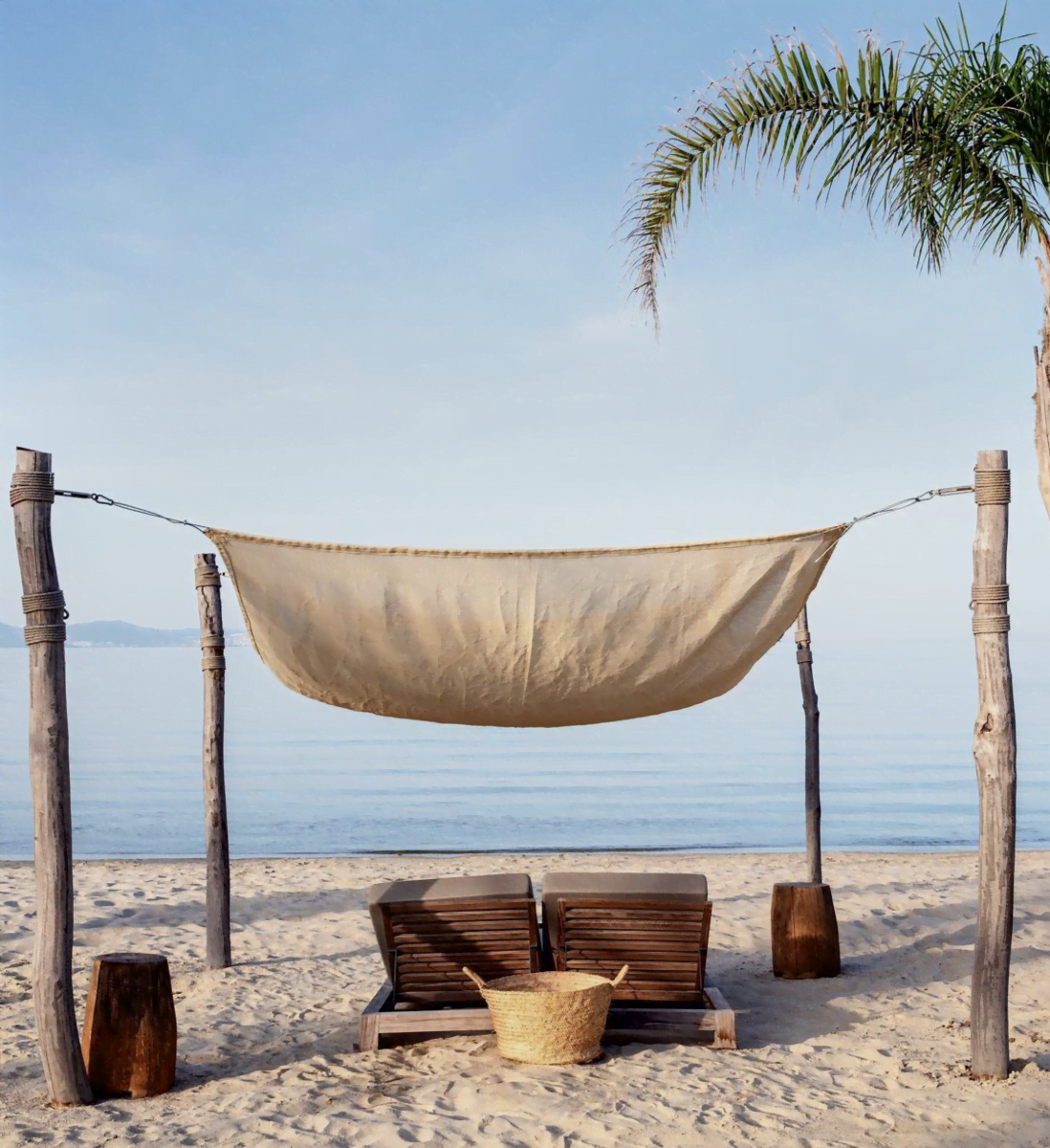 Ona was a pop-up restaurant launched Lisbon's Costa Caparica beach in the beginning of 2019. These pop-up-restaurants were launched to get to know the various cuisines of the world and create synergies with the well-known or young chefs of those countries. These restaurants have launched respectively Portuguese, Basel, Paris, Zermatt, Peru, Mexico, Japan, Korea, China and finally at Kaplankaya with name as "Ona at the Beach Anhinga". The pop-up-restaurant opened on June 5th and can be visited until the end of October. Their next addresses will be Mexico-Murizante and Marseille after Turkey.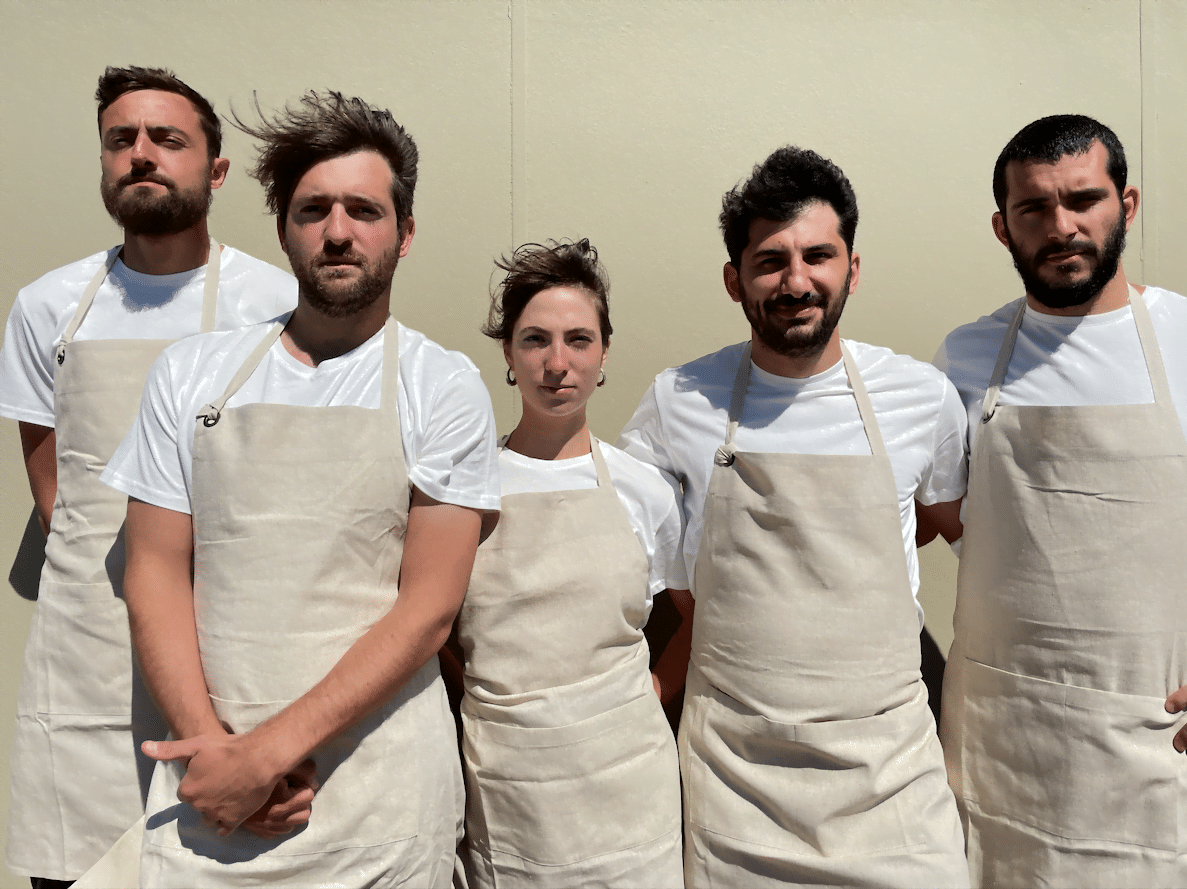 Luca reproaches in some interviews that the main reason to disrupt his entire routine – yoga classes and his lovely motorcycle- and depart with 5 flights a week is a hundred-year-old rules of the institutionalized kitchen that do not allow to stretch. The kitchen, as seen leading restaurants, is a place in which the rules of chefs are strictly followed, young talents cannot show their ability, and especially they cannot implement their own recipes. Luca also complains about it: "Young chefs cannot show themselves and their creativity, and also the great experience and knowledge that gained in the kitchen stay among a handful of people and cannot be shared with other people. I wanted to gather with young chefs from different cities of world and create menus that they can show their ability by launching Ona." To date, Luca has come together with chefs such as Nicolau Pla Gomes, who worked Frenchie, Celler de Can Roca and Clare Smyth, Aykut Doğanok from Nicole (İstanbul), and other Turkish chefs from restaurants such as Alancha, Neolokal, Çiya and Karaköy Restaurant.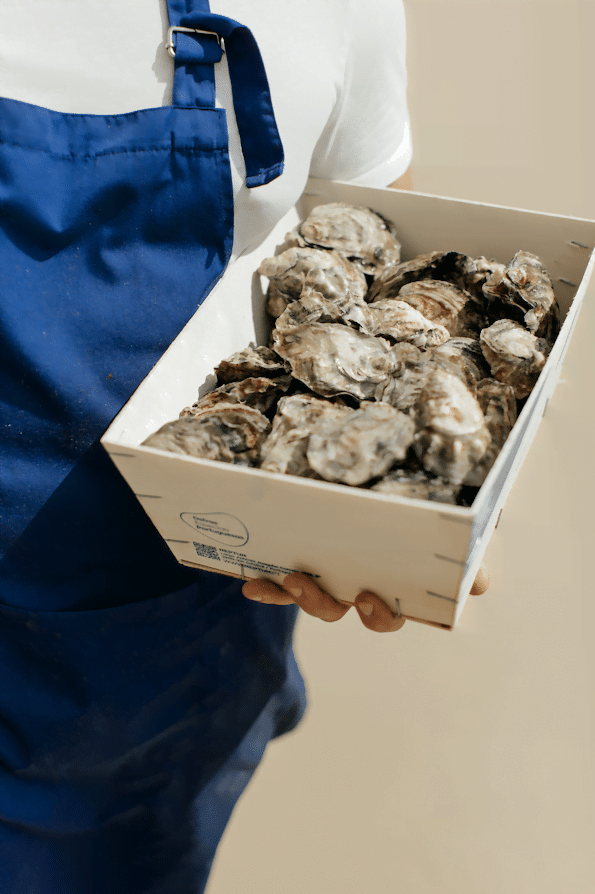 A 6-meter stone oven has been installed for the restaurant where we await to try the fine dining experience on the beach impatiently. Daily fish, caught by the Aegean fishermen, will be grilled and served. Furthermore, Aegean herbs play the leading role in the plates, which is a characteristic of Turkish cuisine.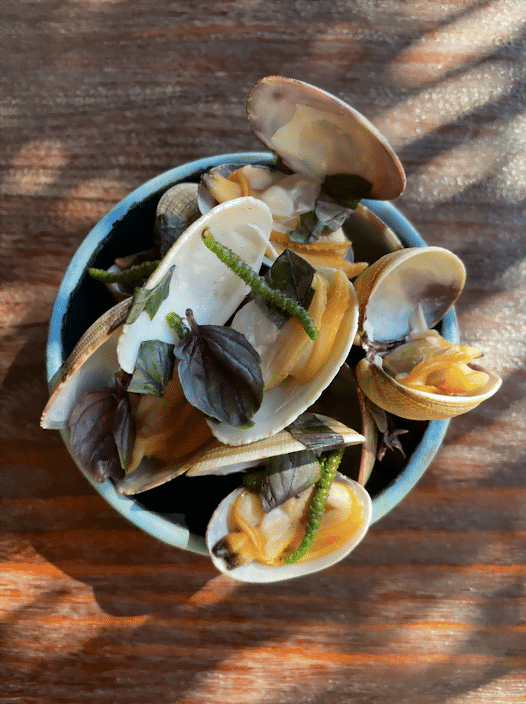 In order to purify the body, "salgames" oysters with turnip are served with raki juice, followed by sardines with a vine leaves, mussels with herbs and lemon zests, and grilled turbot are among the signature dishes you can eat here.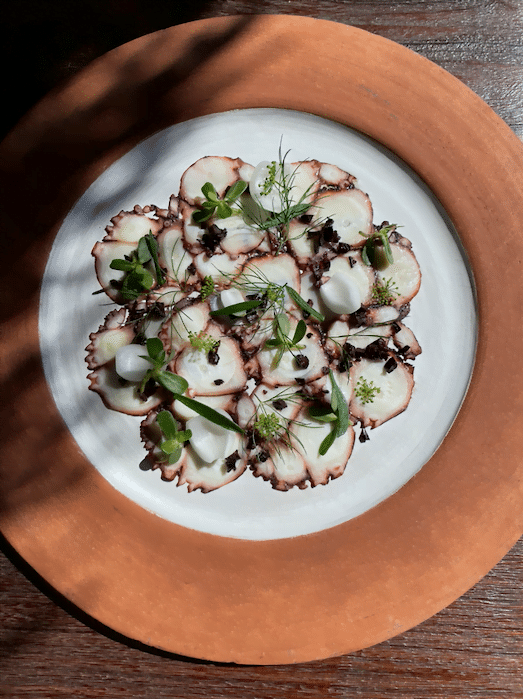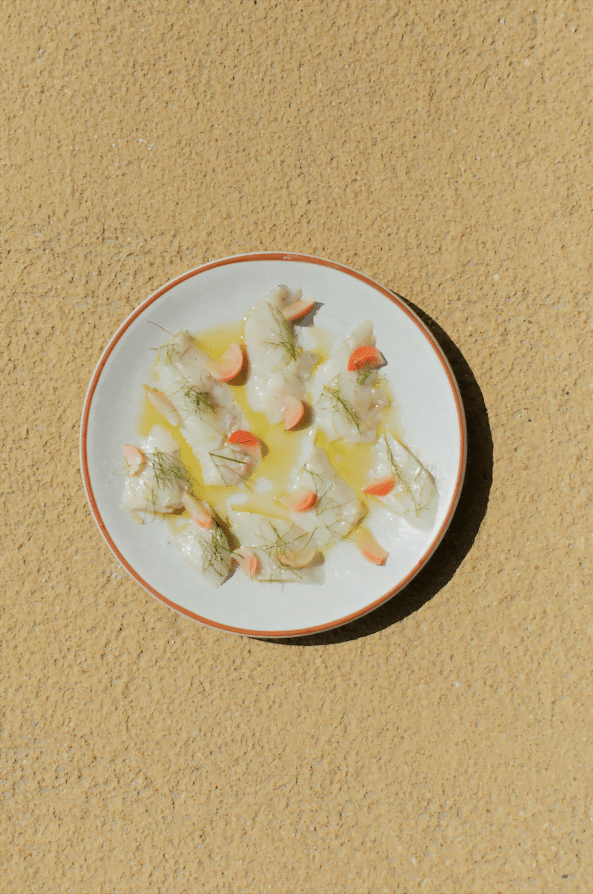 The menu, which starts with a glass of raki, includes sea urchins with caviar, homemade breads and Aegean olive oil, followed by octopus carpaccio, mussels with cherry gazpacho, aubergine with salsa and chili, grilled artichokes and braised fennel after turbot fish.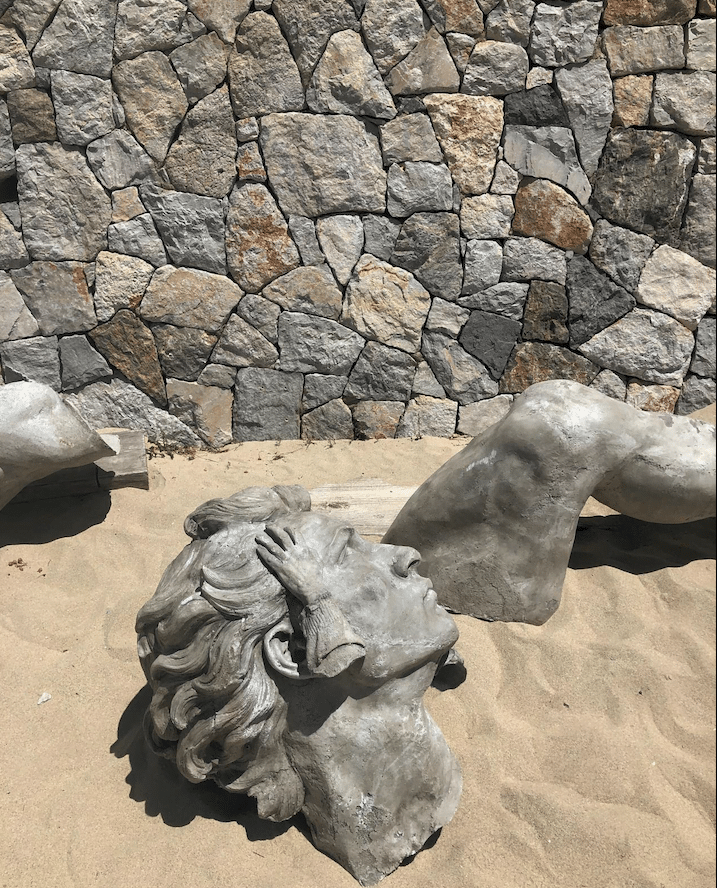 Moreover, the contemporary art gallery The Pill's exhibition on this beach can be seen throughout the summer, after this high-end gastronomic tasting.
We have only three months to try it. "Life is short, art is long, opportunity is fleeting."