We have selected the best meditation apps for you.
For stress management, a calm mind and a high awareness mental status, meditation sessions that you add to your daily routine can be a solution for many emotional and physical problems. Whether you spend 5 minutes, 50 minutes, or maybe even 30 seconds for meditation, it will help you stabilize your mood and relax. In addition to one-on-one lessons or sessions with online videos, meditation practices are among the most practical and popular options for both multi-program options and following your awareness journey.
Well, what should you pay attention to when choosing an application? First, check if the app is compatible with your phone. Watch out for pricing and in-app purchases as these types of apps usually go with a trial version and monthly subscription. It is also very important that the application contents are based on scientific research and prepared by experts. Finally, you can examine the program options. There are many applications not only for meditative purposes, but also with content that will support you in many different subjects, from sleep playlists to breathing techniques. We have selected the best meditation apps for you.
Headspace
When it comes to meditation, headspace is one of the most popular applications that stands out with its user interface and hundreds of categorized programs. Including guided meditations for beginners, the app targeted sessions such as better sleep, stress management and focus.
Calm
Calm is another popular application when it comes to meditation. Calm has fewer redirects than other apps. Focused on stress relief, relaxation and quality sleep, the app features quick meditation programs and a selection of relaxing background sounds.
Insight Timer
One of the most common complaints about meditation practices is that the subscription fees are high or that the trial versions have a very limited time and selection. Insight Timer offers solutions to all these problems. There is a meditation library with more than 150,000 programs that you can access for free in the application. In addition, you can exchange ideas and join support groups by communicating with other people using the program in chat rooms.
Unplug
Unplug is an app exclusively designed for people who want to experience all the benefits of meditation but don't have enough time for it. The app, which has short and powerful programs made by famous trainers, has many focused sessions from imagery to sound bath, hypnosis to breathing techniques.
Simple Habit
If you expect different gains from your meditation session than relaxation and falling asleep quickly, Simple Habit is for you. Simple Habit, which has hundreds of programs prepared with the guidance of 160 experts, focuses on specific topics, emotions, and experiences that you encounter in daily life, such as getting rid of your anxiety, overcoming a breakup, being in the moment. The title of each program is detailed for you to find easily.
Breathwrk
Even if you are not aware of it, how you breathe has a big impact on your mood and mood. Breathwrk, which has programs that help you calm down, cope with pain and increase your energy during the day with different breathing techniques, gives you the right breathing teaching that will benefit you for life.
Ten Percent Happier
If you are new to meditation and are looking for easy-to-follow programs that you can increase the duration over time, Ten Percent Happier is for you. The app, which includes useful programs on sleep and stress management, also includes podcasts and live group lessons with time to ask questions.
Buddhify
The Buddhify app, which contains more than 200 meditations, helps you with stress control, anxiety relief, falling asleep more comfortably and overcoming emotional problems. Mindfulness exercises, ranging from 3 minutes to 40 minutes and in harmony with your daily activities, are suitable for both beginners and more experienced in meditation.
Oak
If you want to include a meditation session in your routine to calm down, prepare for sleep, or just feel peaceful, but don't want to put too much thought into it or spare a budget, you should definitely try Oak. The app helps you by tracking how long your sessions last, how much you breathe, and more.
The Mindfulness App
The Mindfulness App, which aims to make meditation and awareness a part of your life with its multi-choice sessions ranging from 3 minutes to 30 minutes, takes you through the preparation process with its 5-day guided program. Adapting to a hectic lifestyle with its silent meditation options, this application also offers personalized programs.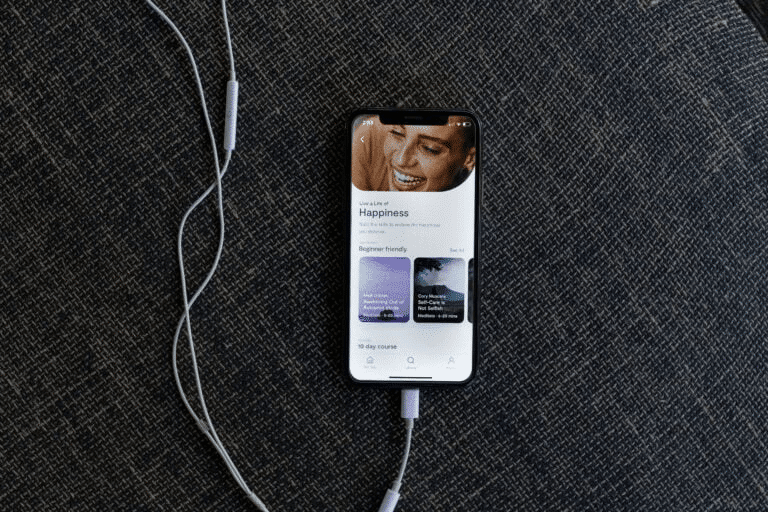 Breethe
Would you like to relax and fall asleep with your special awareness coach in just 5 minutes a day? If yes, make room for Breethe on your phone. Offering meditation classes, inspiring talks and master classes to overcome difficulties of life and improve your mental status, Breethe also has sleep music playlists, pre-sleep readings and nature sound options.
Healthy Minds Program
The Healthy Minds Program is a free app with a simple concept that runs through four key themes. The app, which conducts a survey on awareness, communication, insight and purpose at the beginning, identifies the points you need to work on. The Healthy Minds Program, where you can choose the trainer and the duration of the session, provides a simple and targeted user experience without the sudden advertisements.