LEGO Technic add a Ferrari model to its series that exactly the same with model in which hundreds of famous race pilots sit on the steering wheel.
LEGO Technic continues to produce various toys for adults who love of colourful world of legos. Brand has added a new one to the Lego Technic series, which consists of Chevrolet Covertte Z1, Lamborghini Sian FKP 37, Porsche 911 RSR and many other popular vehicles: Ferrari 488 GTE "AF Corse #51".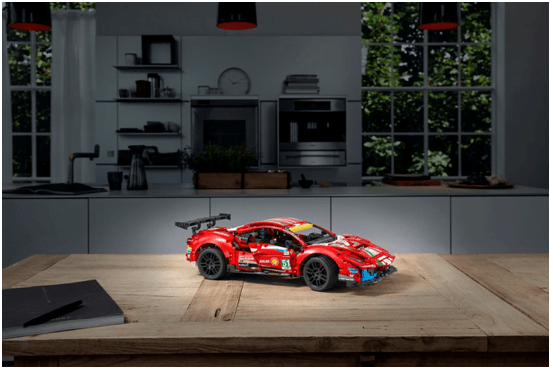 The Ferrari 488 GTE won many races, and brought first place to the Prancing Horse at Fia Wec 2017. Besides, many famous race pilots from Alessandro Pier Guidi to James Calado sat in the steering wheel of this very special car. Lego which is designed to the finest detail, almost exactly reflects the real model of the Ferrari 488 GTE. Ferrari 488 GTE "AF Corse #51" has front and rear suspensions, aerodynamic shapes, doors, V8 engine, a steering wheel with the iconic 'Prancing Horse' emblem. While all these technical features are included, flawless design has not been neglected: original race number, sponsor stickers and original painting… It will be possible to feel existence of a Ferrari at your homes.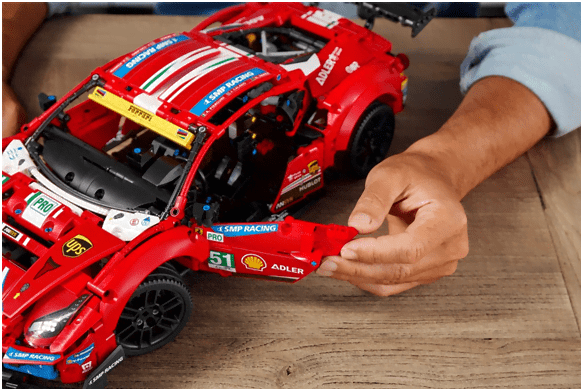 Ferrari 488 GTE (48 cm) also offers a satisfying construction phase for adults with its 1,677 pieces. The last toy of the 15-year collaboration with Ferrari, this Lego is the kind of collector's item for Lego enthusiasts.