Jaeger-LeCoultre continues celebrating the anniversary of Reverso with three timepieces that feature paintings by Vincent van Gogh, Gustave Courbet, and Gustav Klimt.
Have you ever thought about sophisticated world of watches? Ticking movements of hour and minute hands, the Roman or Arabic numerals, the colorful dials, a curved case or a movement that sometimes works behind a sapphire glass… We love timepieces because they do not only tell time, but tell the story of the passing time in their own language. And Jaeger-LeCoultre's Reverso Tribute Enamel Hidden Treasures edition also feature new timepieces that have unique stories.
Continuing celebrations of the 90th anniversary, the brand carries the painting of three master painters to the back of its three new models this time. The three paintings reproduced in the Reverso Tribute Enamel Hidden Treasures are special because all three were lost at some point in their history and then found somehow.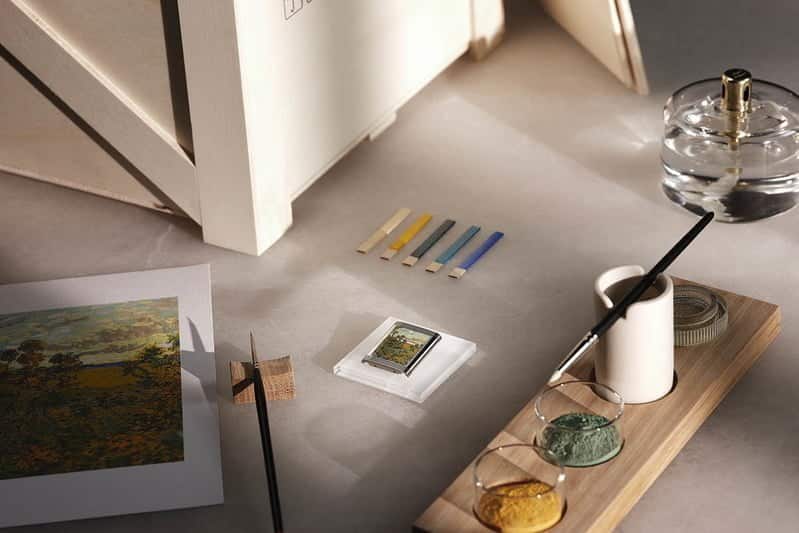 Each timepiece in the series is limited to pieces. They work by the caliber 822/2 with power reserve of 42 hours. This trio of new timepieces are limited to 10 pieces because their creations require long hours, which means each piece is completed in 80 hours.
The first piece is miniature version of View of Lake Léman by French realist painter Gustave Courbet. French painter Courbet spent the second half of his life in exile in Switzerland. And he painted this piece inspired by the changes in the water of Lèman Lake with the light. The painting was donated with another group of works to a museum in French. Later on, assumed that it is a fake piece, so it was put into storehouse until 1945. Fortunately, a curator sent it to Center of Research and Restoration Museums of France and confirmed that it is an original Gustave painting.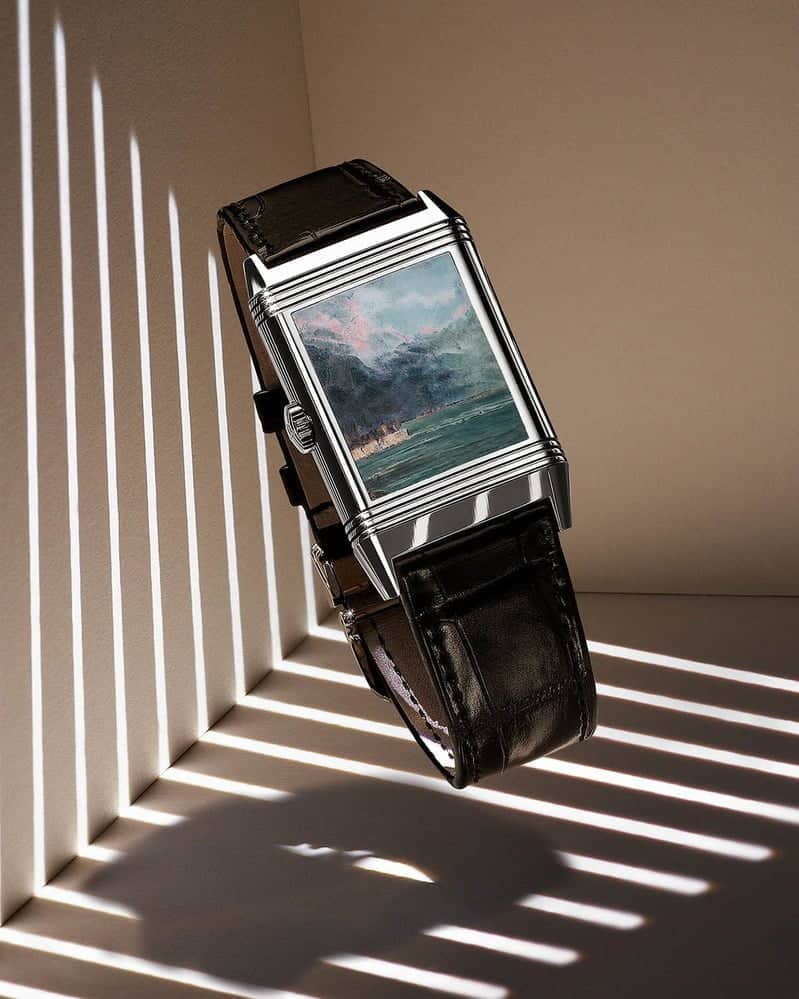 Capturing of the movements of the clouds and the sunlight dancing on the water surface, the painting is considered one of the most successful landscape painting at this period. A herringbone guilloche technique was chosen to represent the original effect and texture of the painting, which has foggy atmosphere and drawn with the impasto technique.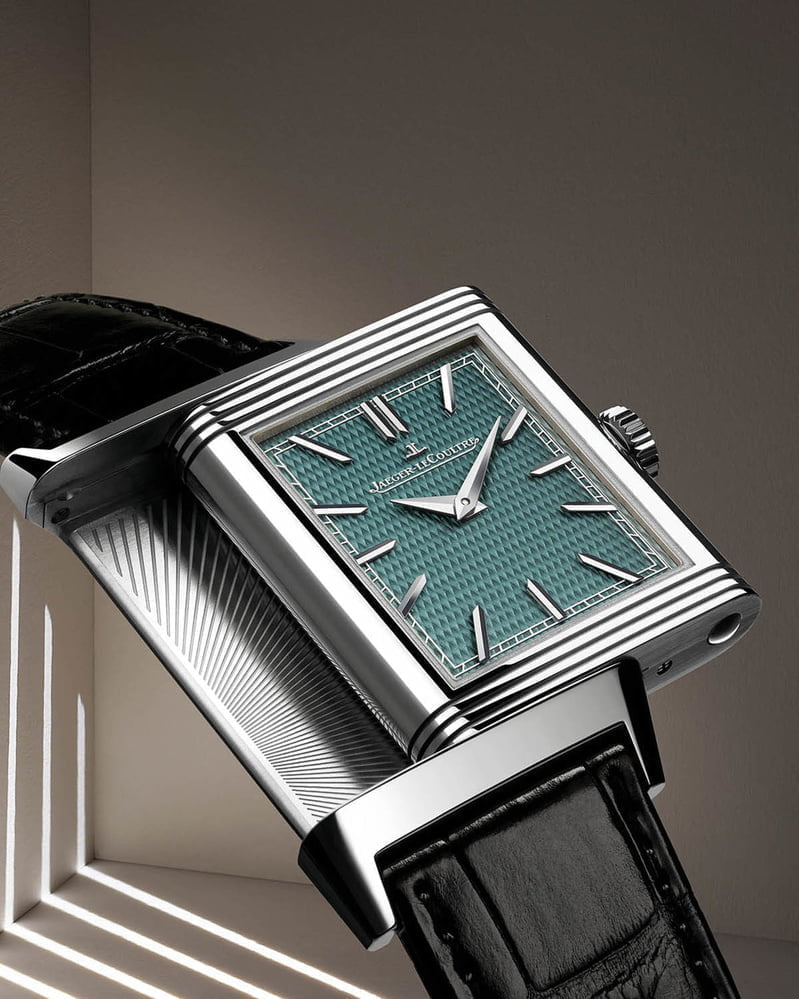 The second piece is Vincent van Gogh's Sunset at Montmajour (1882), which once belong to a Norwegian industrialist. But what makes the story interesting that at a party, one of his distinguished friends claimed that the piece is not an original Van Gogh painting. And the owner embarrassed and throw it in attic. The painting was hidden there for almost 60 years, yet many years later, one of the grandchildren of Norwegian industrialist sent it to the Van Gogh Museum to find out if it was an authentic piece. After several analysis, experts confirmed that it is a real piece.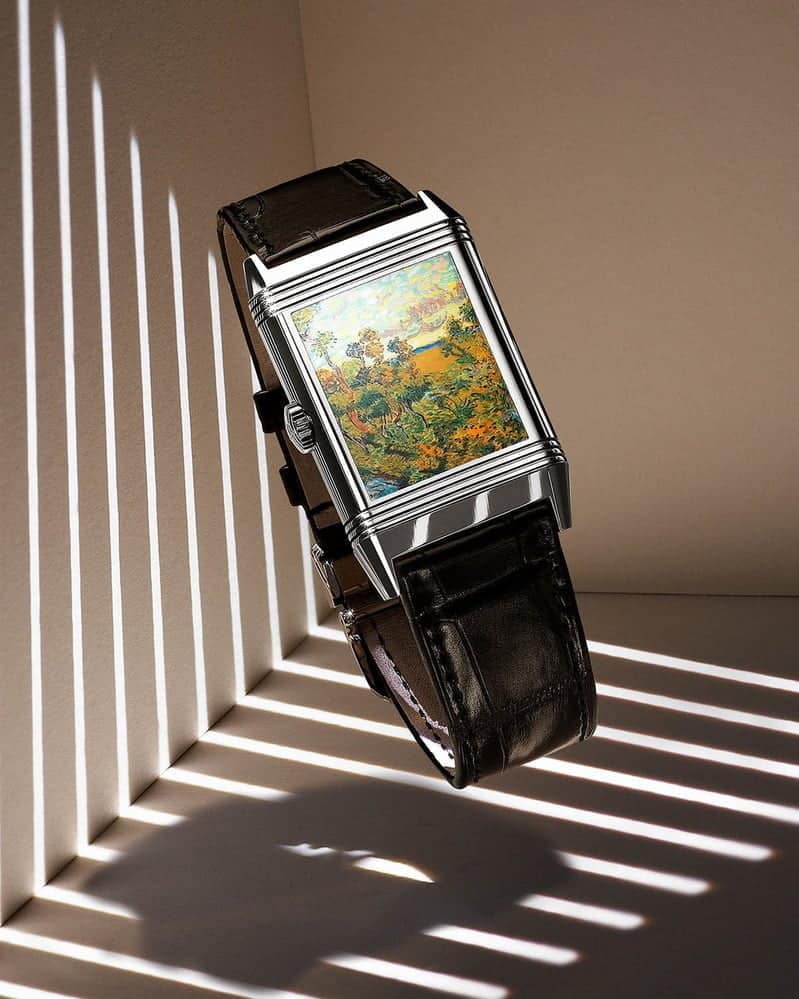 In the Reverso edition, the texture of dial is created to represent the laxity structure of Van Gogh's paintings. To evoke the distinctive vegetation and golden yellow color just before sunset in the painting, a dark green sunray guilloche dial is used in the dial. A method that is faithful to the impasto technique has been used in this work too, thus a work like the original texture has been created.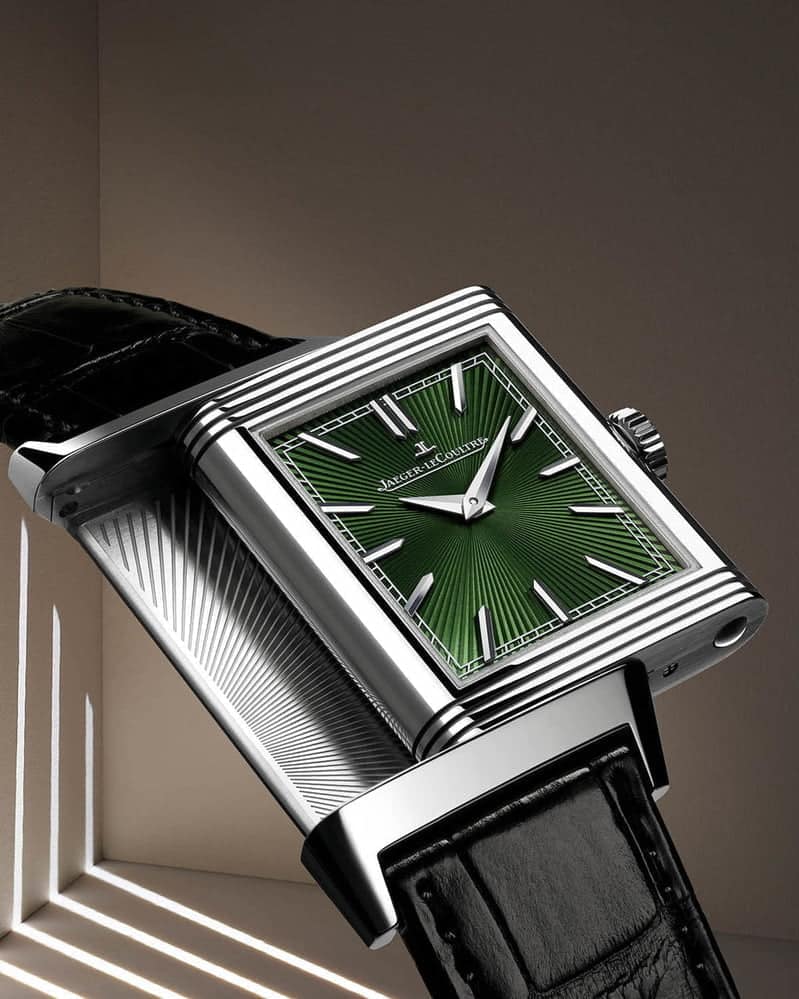 And a timepiece inspired by Portrait of a Lady by Gustav Klimt is there finally. Two feature makes this painting special: it is the only portrait in this series, and it has two sides just like Reverso watches. Portrait of a Lady has a sad love story behind its double face. The painting features a young lady's portrait who Klimt's lover died suddenly in the older canvas. After death of this young lady, he tried to alleviate his pain by drawing another woman's face over the portrait of his lover. Thus, a double portrait image was created. However, Portrait of a Lady has also another interesting story. In 1997, the painting was stolen from Galleria d'Arte Moderna Ricci Oddi in Piacenza, Italy. But there is another point what makes the story more interesting: the painting was found behind a metal plate on the museums ground after 23 years. Estimated that those thieves hid it on the museum ground in order to take it when they back or they brought it back after a while because they could not manage to sell it. It is still a mystery reappearing of Portrait of a Lady.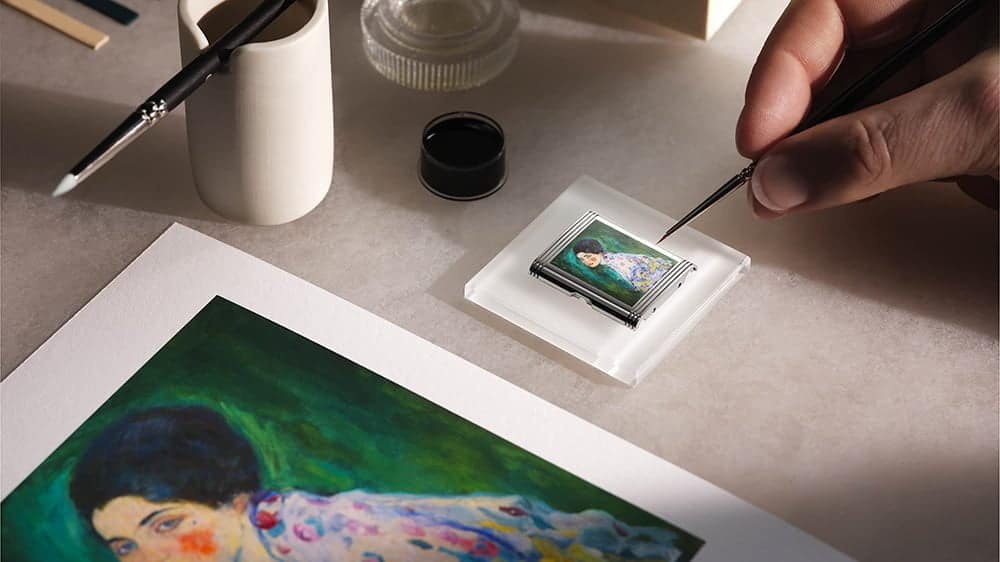 Catherine Rénier, CEO of Jaeger-LeCoultre, said in a statement that they have deep-rooted ties with art and would like to see the signatures of contemporary artists on the back of Reverso models in the future. Who knows, maybe Damien Hirst's a work with cherry blossom will be recreated by a Reverso craftsman someday…