An ultra-luxury Miami house once belonged to Madonna is reportedly selling by the world's richest dog.
According to the latest news, a Miami house that once purchased from Madonna now is on the sale by a dog for approximately $32 million. As you can guess, the rumor in this news that is not the sale price of the house, but the story that the house is sold by a pet.
The wealthy dog is known as Gunther VI and the story is that its owner left a fortune of millions of dollars when she passed away in 1992. Another claim is that Gunther VI buys this house from Madonna for 7,5 million dollars about 20 years ago, and today sells it for $37,7 million dollars with tidy profit.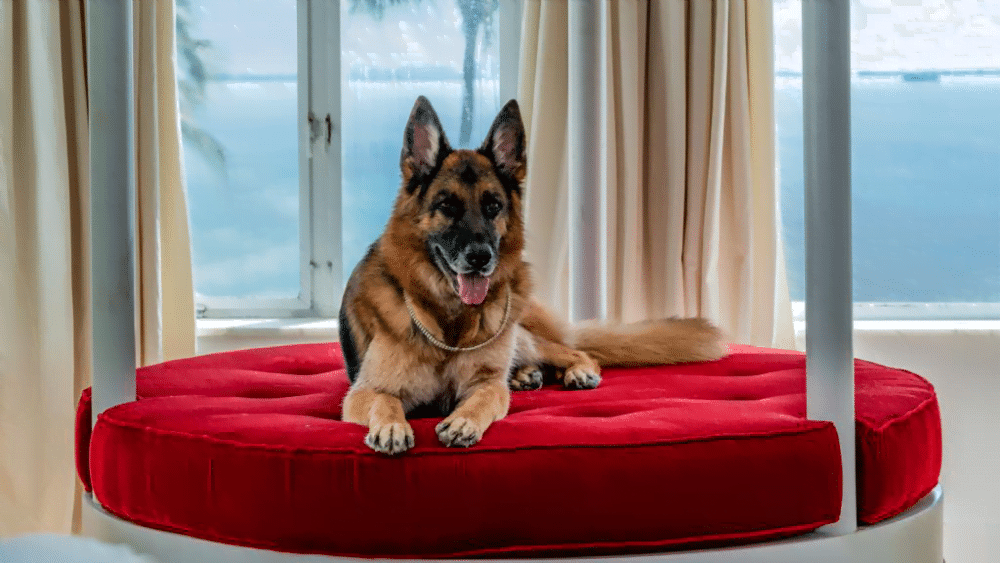 Let's get this straight: Can a pet legally own a house? Or can a pet sell a property? Several newspapers from Newsweek to Forbes reported this subject as "millionaire dog" is selling Madonna's former house for about $32 million. However according to the New York Post, all those are unfounded claims, because Gunther IV neither once bought this house nor is he putting it up for sale nowadays. Legal experts says that it is impossible to leave property or inheritance to a pet. However, money can be saved aside in trust for their care.
Well, where do these claims come from? In fact, Gunther's story is based on a brilliant trick put forward by a group of Italian businesspeople who run the estate under The Gunther Group in Italy. According to Forbes, the group has invested in real estate in cities such as Bahamas, Tuscany, Milan and Florence. And the owner of this Miami house is The Gunther Corporation, which is a part of this group, that is to say Gunther VI is just the cute mascot of this real estate company. So, it was The Gunther Group, not the cute dog, that brought Madonna's house nearly 20 years ago.
 Now that we know the true story of the house, so we can open the doors of this beautiful house. Located on Brickell Avenue, the ultra-luxury residence is built on approximately 51,000-square-foot parcel of land. The property was built in 1928, yet it has been constantly modernized and renovated since then. The 8,4000 square meters luxury house has nine bedrooms and 8 bathrooms designed in Mediterranean architecture style. The mansion is also only house with a dock in this vicinity, so much so that there are only 6 houses. The effect of Mediterranean architecture can be seen from the marbles of the house to the pool and trees in the garden.
Although this magnificent Miami home does not belong to Gunther, this dog is not the first pet to come up with such a claim. For instance, when fashion designer Karl Lagerfeld passed away in 2019, there were rumors that he left a fortune of $195 million to his cat. Also, American businesswoman Leona Helmsley, who died in 2007, left most of her inheritance (nearly $12 million) to her little dog Trouble, cutting her relatives out of the will.