The adidas Originals Superstar was worn on basketball courts in the early 70s and then on the streets of the whole world. Now, shoes comes to life in LEGO bricks.
Would you like to display a pair of adidas Originals Superstar in your house? In toher words, would you like to build these shoes as a LEGO set? The most celebrated adidas shoes, Original Superstar, is now also a LEGO superstar.
If you are ready to tie the shoelaces, let us take a glance at the new LEGO design.
Like many other LEGO sets, the adidas Originals Superstar features authentic details. Just like the real thing, the LEGO version features sneaker graphics, shell toe shape, trefoil logo and 3 stripes marks. I think, the authentic shoebox and shoelace adds the most realistic details to LEGO set.
It measures over 12 cm high, 27 cm long and 9 cm wide. This set includes 17 extra pieces that you can choose to build either right or left trainer. No doubt that both LEGO and adidas Originals Superstar fans can not wait to build the new set. Fine, how about taking a journey through the history of iconic adidas Originals Superstar?
An Iconic Sneaker
The Superstar first introduced in 1969 as a low-top version basketball shoe. In time, shoes became the favorite of many NBA stars like Kareem Abdul-Jabbar and Jerry West. After a while, in the 80s, the celebrated adidas Superstars of the basketball courts began to take steps towards the streets of whole world.
So much so that, towards the end of the 80's, it started to be preferred among the popular break dancers of the period. Insomuch that shoes started to be worn by the popular break dancer at the end of 80's. To make a long story short, the Superstars became popular in this way. Today, shoes still continue to be worn in whole the world more than a half century.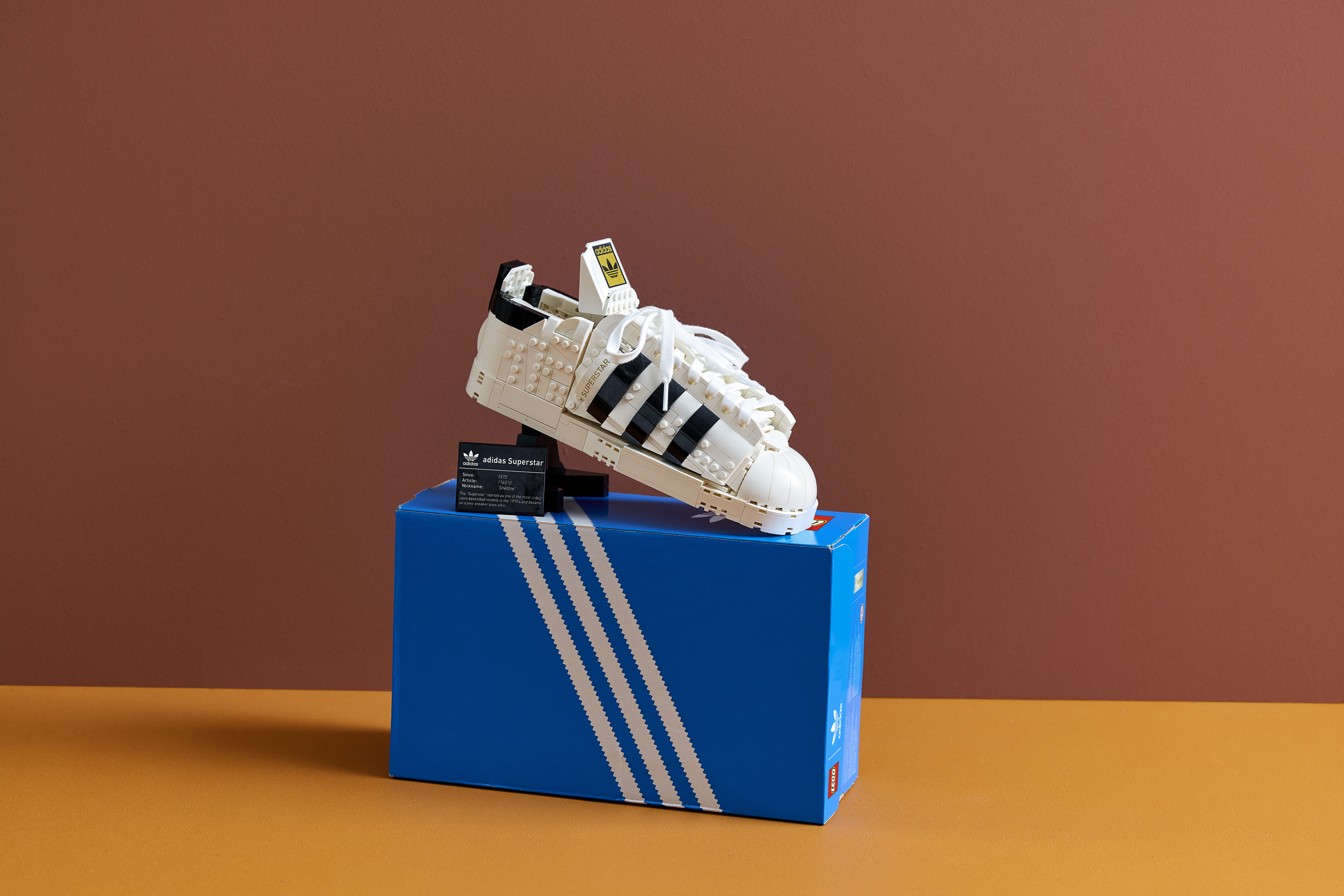 "My Adidas", released by Rap group Run DMC in 1986, is an example for the popularity of shoes in that period.