Luxury farms with hotel concept are head on most beautiful address for nature meetings which are indispensable  for our new lives.
Soho Farmhouse, England
Soho Farmhouse, which a group member's club set, is one of addresses of Solo House in England; promises a real farm live.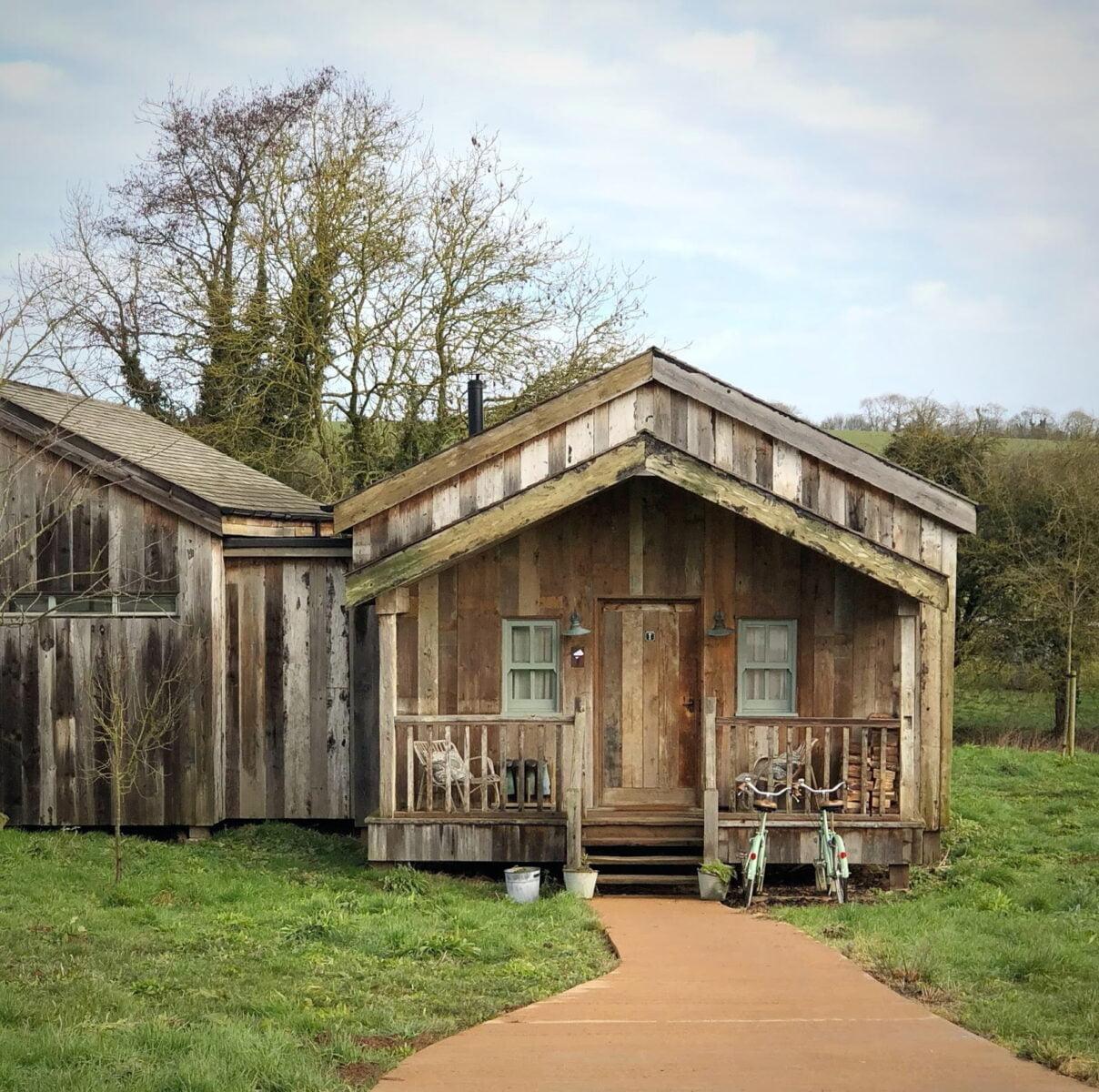 If you are a member of this club, you can have an authentic experience at Soho Farmhouse near Oxford. A nature holiday will be good for your spirit in which a farm, consist of arfitical lakes and 40 tree cabins that have lake views, located around main building from 18th century.
Castello Di Reschio, Tuscany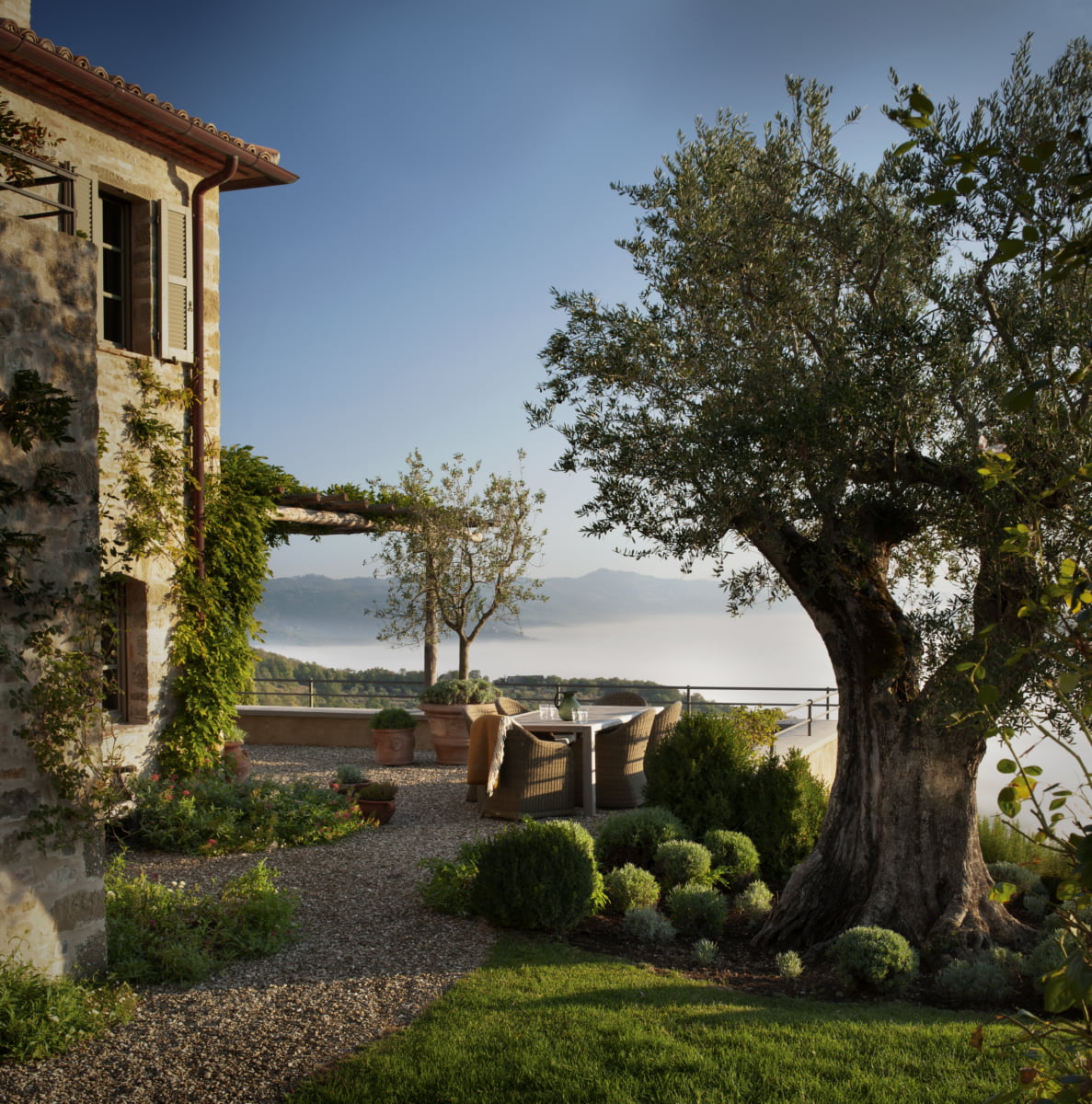 Surrounded by vineyards from about 900 years ago in Tuscany, the historical buildings of Castello Di Reschio were transformed into villas that house infinity pools thanks to a extensive renovations and opened as luxury farm-houses. Seperated 10 farm-house offers an gastronomy experience in which organic menus stand out. You can visit the art galleries and museum in the near towns during your accomodation.
Babylonstoren, South Africa
We are taking you to an authentic Dutch farm that was built around in 1694, near to Paarl town in which one hour far away from Cape Town a colorful city of South Africa… If you can wake up early in mornings of Babylonstoren, you can take a walk with goose herd that in the garden. You can taste olive and wine , experience selected examples of contemporary gastronomy the award-winning  Babel restaurant and relax in the pool or spa.
The Newt in Somerset, England
The Newt in Somerset is a pretty new address that opened with restoration of an historical manor. The manor  has been transformed into a farm-hotel by six-years of a work. Hotel is waiting  its visitor who wants to have an royal English farm experience, with kitchen based-on a concept of "farm-to-table" and elegant rooms that decorated with Georgian core.
Blackberry Farm, USA
Blackberry Farm is a romantic farm that located in the foothills of world-renown Great Smooky Mountains in America… You can ride horses, hike in the mountain, ride bicycle and try fly fishing and archery at this hotel in which also offered its guests opportunity work on the farm. You can stay in the historical suits or authentic cottages at the Blackberry Farm which is located in the middle of a magnificent nature.
Ballymaloe House, Ireland
If you are looking for a traditonal farm experience, Ballymaloe House – one of the award-winning address of Ireland– is a very authentic option with its 30 rooms which are decorated by country-side style, rich agricultural lands and Darina Allen's famous cookery school. Ballymaloes House' menus, which prepared by fresh vegetables and fruits from garden, help rejuvanete and strength your body.
Belle Mont Farm, St Kitts & Nevis
If you are ready to raise the bar for farm holiday that towards distance, take Belle Mont Farm in St Kitts & Nevis which known as a holiday island of world high society to your list.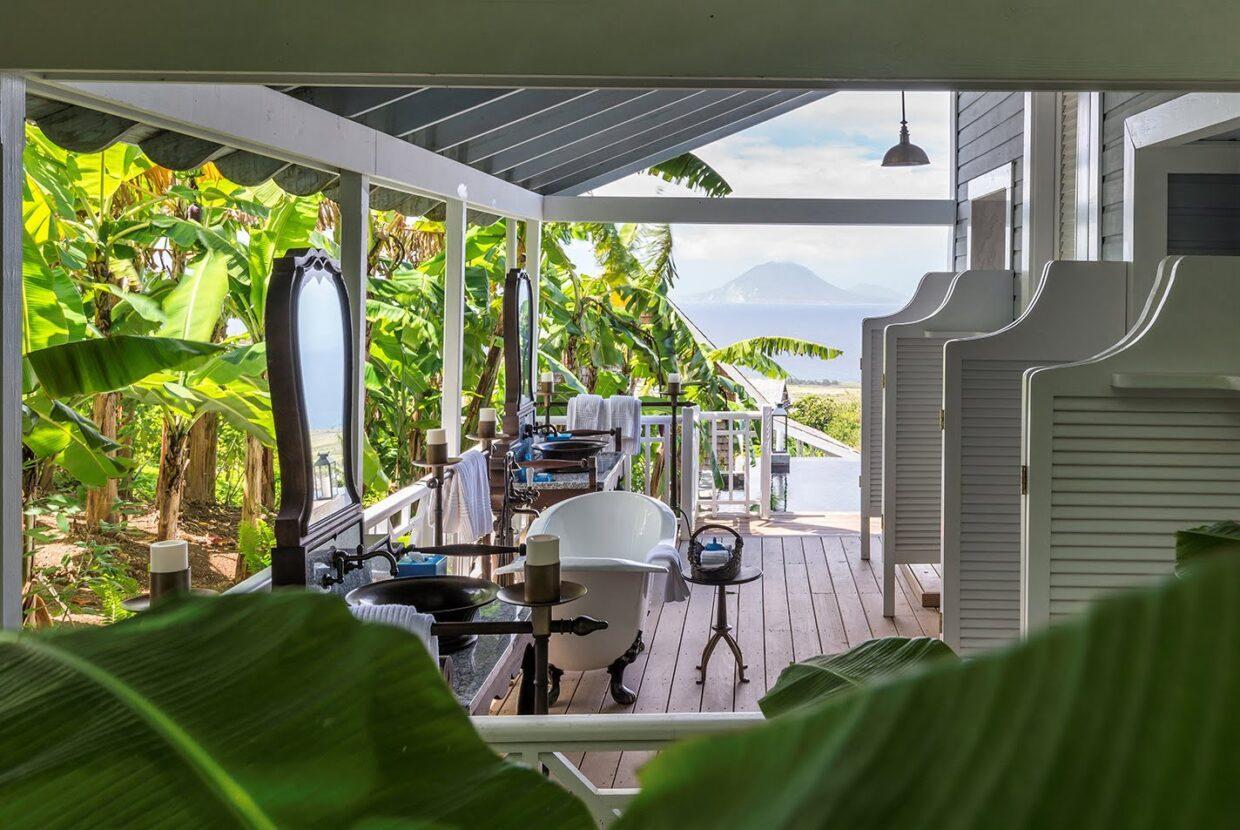 Surrounded by tropical rainforest, this organic farm captivates with Carribean Sea views. You can spend your day at beach; can taste farm-to-table menus of Carribean cuisine.
Villa Lena, Italy
Welcome to and old-world farm which is decorated with artworks! Villa Lena, located between Florence and Pisa in Italy, salutes to Tuscany from ancient hill in which it is located with two thousand olive trees and 500 hectars of vineyards.
Villa Lena offers workshops on wine tasting, pasta making  and art, it has also sustainable agritourismo and slow food cuisine concept.