Byrne, the brand-new watch brand participating in Geneva Watch Days 2022, brought a new perspective to the industry with its watches with moving indexes that change automatically every 24 hours.
Byrne is a very new brand, so new that even its Instagram (@byrnewatch) page was born on June 15th, but it has a mature attitude in watch design, a very refined air with a bright and humorous point of view.
But first, let's go to Paris and the ballet "Apollo" staged three years ago with John Byrne, who has been fond of watches since his childhood and then turned to antique and modern watch restoration. Because the clock designed by Byrne has a deep connection with this ballet performance.
This neoclassical ballet piece, choreographed on stage by George Balanchine (he was 24 at the time) and music by Igor Stravinsky, was staged under the name "Apollo's Muses". Neoclassical ballet emerged a century ago in the 1920s. Artists of that time were looking for a way out of the swooning domination of ultra-romantic works of art. On the contrary, the solution was to develop a simpler, clean and minimalist attitude, free from complex elements. So much so that even the name of George Balanchine's play changed over time and became just "Apollo".
Neoclassical ballet has also been simplified over the past century. Balanchine, who worked with Picasso, Chanel, Matisse, Prokofiev and Stravinsky at that time, expanded the boundaries of ballet and turned it into a freer type of dance. The first work of the neoclassical style was "Apollo musagetes". In classical mythology, Musagetes is the name given to the god Apollo, the protector of muses. Apollo meets three muses in the play: Calliope, goddess of poetry and rhythm (symbol tablet), Polymnia, goddess of mime (symbol of mask), and Terpsichore (symbol of lyre), goddess of dance.
John Byrne watches the show; in one scene, Apollo and 3 ballerinas come together and become one person, then they disperse. This moment inspires John Byrne. After 3 years of effort, the GyroDial, consisting of 261 parts, emerged: every night at 12 o'clock, the four indices at the 3, 6, 9 and 12 positions on the dial, Roman numerals, Arabic numerals or whoever buys the watch. It can be changed automatically with a custom-made font, number or symbol that it chooses in line with its desire, and in this way, personalized designs can be made.
In addition, there is no need to wait for the night for the indices to change, optionally, 4 different types of signs can be selected thanks to the screw-down crown, so each watch has 4 different faces. In fact, the brand's slogan symbolizes such a point of view: "Change your mind in a jiffy!"
The Byrne GyroDial is a watch with a diameter of 41.7 mm and a thickness of 14.8 mm, the hands are covered with SuperLuminova. The automatic movement, Caliber 5555, manufactured in Fleurier, and the hand-polished titanium case with a curved body resembling a racing car, were produced at La Chaux-de-Fonds.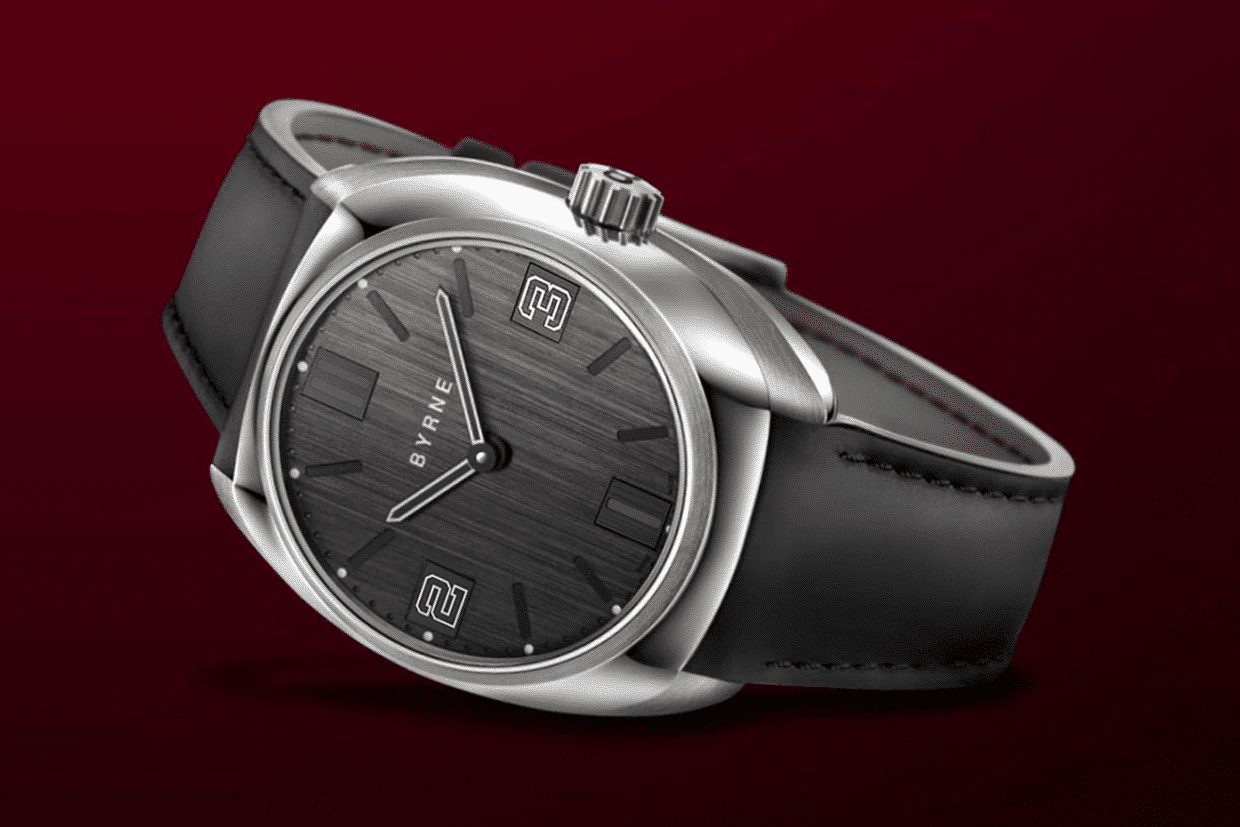 Although GyroDial seems to be a reference to the monoblock watches of the 70s, it also heralds a brand-new watch brand that we will follow closely with the fresh lines of a contemporary metallic work of art and a sparkling look.