There are two steps you need to follow to get inspired by the style of Bond, who looks at his watch that is synonymous with himself while sipping his martini in a unique way.
Even if some characters are limited to the big screen and cannot be embodied on the street, they have the power to affect every moment of our lives, and they become icons. These icons, which we identify with the actors who gave life to this character and inspired as role models, manage to be on our radar from the drink they drink to the color they prefer, from the car they get in to the watch they wear. When we talk about the characters in question, one of the first names that comes to mind is James Bond, as you can imagine. There are two steps you need to follow to be inspired by Bond's style, while sipping his martini in a unique way and looking at his wrist watch that is identified with him: you can improve yourself in terms of cinematography and style by adding 24 different Bond movies that you can watch on Prime Video as of March, to your list, and then watch the editors of Saatolog. You can browse the selection created and update your shopping list.
Shaving Set
Although he is a character who confronts bad guys with his stubble when he needs to take on the role, we seem sure that James Bond has a shaving routine that he does not neglect every morning. As such, we do not doubt the existence of an iconic shaving kit like him. Czech & Speake's "Oxford & Cambridge" shaving kit serves both the origin and routine of Bond. The shaving kit that comes with lavender soap marks a "Double Oh Seven" treatment.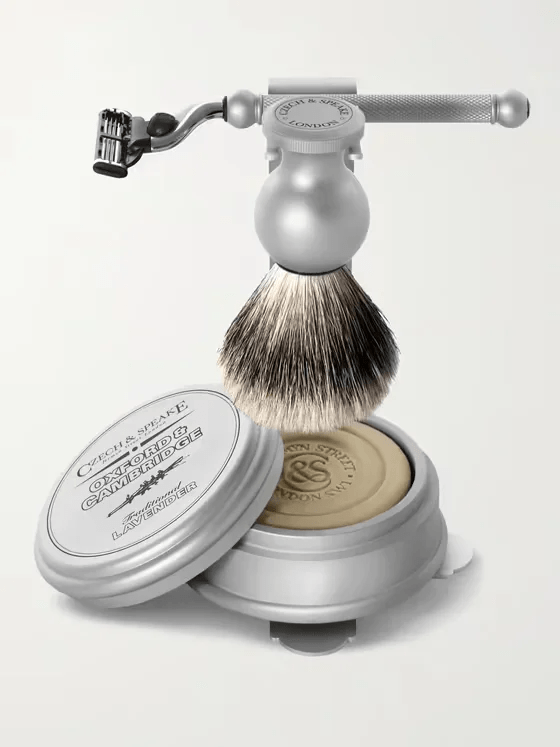 Oxford Shoes
Although Bond has a routine that does not diminish in action, it is obvious that he does not compromise on his style. As such, it doesn't surprise us to see the most classic pieces in the most mind-blowing adventures. You can choose to wear these Christian Louboutin Oxford Shoes to a modern event or a special occasion, but your inspiration may be wearing his red-soled Louboutins while battling bad guys.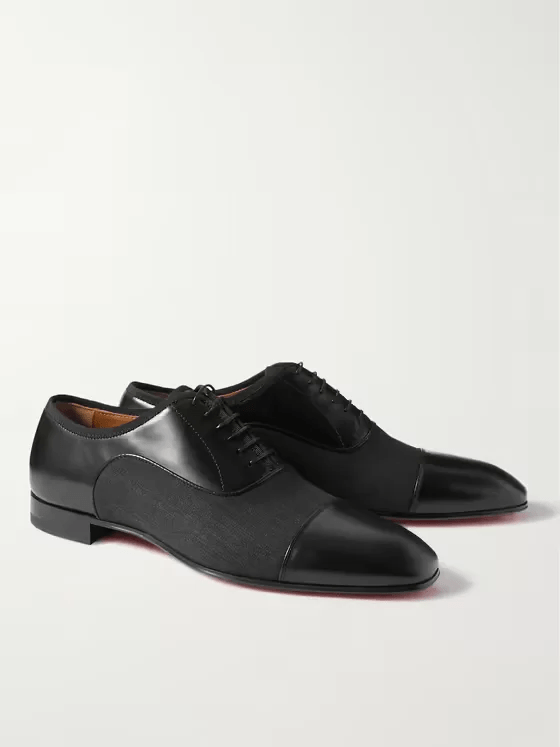 Sunglasses
Brunello Cucinelli's iconic "Gerardo" glasses offer a modern look with minimal frames and colored lenses. The detail that winks at James Bond's style is hidden in the bone frames… These colored glasses, which act as filters for ultraviolet rays, update your style and pay homage to your source of inspiration.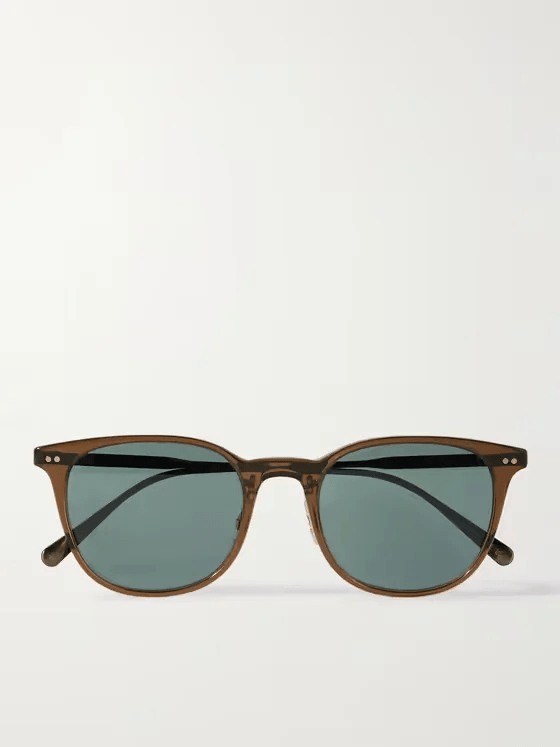 Briefcase
One of the indispensable parts of a James Bond selection; an effective, powerful, charismatic briefcase. Maybe we've always seen Bond with steel-cased aluminum pieces, but this time w're upping the style a bit and finding our inspiration in this piece, where Berluti's leather craftsmanship speaks. Who knows, maybe Bond has a leather briefcase in his hand on an off day.
Silk Coat
We give a modern update to the James Bond wardrobe, where the trench coat is an indispensable part, and include a silk alternative in our selection. This piece, which is Herno's signature, provides a hundred percent protection in terms of technology, while providing a playground for you to dress in layers with minimal design. Considering that Bond is a hero with different layers, your new coat is waiting to be added to the shopping list.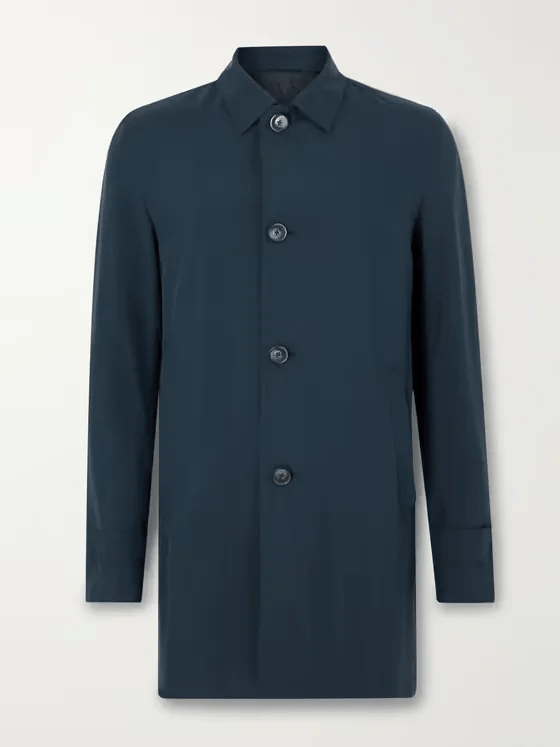 Black Jacket
If you want to reflect Bond's usual classic style to your wardrobe with an up-to-date perspective, we recommend you to review this black jacket bearing the signature of The Row. Duvall Suit, made of wool and Mohair blend, ready to withstand any cold weather conditions and is very charismatic. The charisma of a cashmere turtleneck and a black jacket is in your wardrobe, inspired by Bond.
Tuxedo
The indispensable part of the Bond man is a double-breasted tuxedo. Enriched with silk collar details, this piece that will turn eyes on you in every environment it enters, on the one hand, refers to the timeless harmony of black and navy blue, and on the other hand, the strong stance of the classic. It should be added to your shopping list to bring the modern Bond man to life with an event where dress code is mandatory.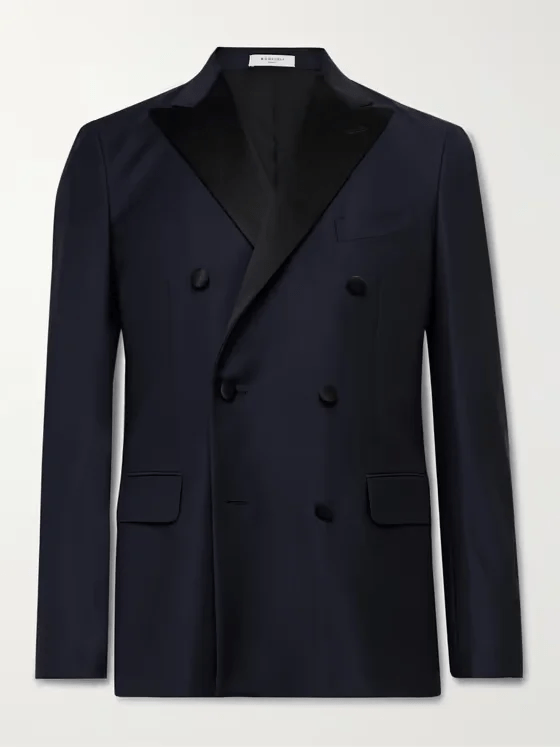 Watch
Although he has different timepieces on his arm, the Bond man's newest toy carries the Omega logo at 12 o'clock. The Diver 300M Co-Axial Master Chronometer 42MM is ready for action on land and in water to make the life of a true superhero easier. With its titanium case, chronometer, clockwise and counterclockwise bezel, the design that fulfills the equation of form and function strikes the Bond style from the 12.