Have you ever felt like you were reading a poem while watching a movie? Such movies give the feeling of a poem rather than a prose and they create several emotions with their sentences and scenes. No doubt that we like to watch poetic movies, that's why, as Saatolog editors we look through such poetic movies that are worth your time.
Something Useful, Pelin Esmer
Something Useful (2017) directed by Pelin Esmer and was co-written by Barış Bıçakçı. The movie tells the story of two women who meet in a train journey. Leyla is a poet and lawyer; she is on the train to attend high school reunion that sha had never attended before. Other woman of the movie is a young nurse Canan who is sent to end paralyzed Yavuz's life. The train journey is a part of movie that worth your time. Furthermore, poems written by Barış Bıçakçı adds a poetic and touching atmosphere to movie. Cinematographer of the movie is Gökhan Tiryaki who was also in "Winter Sleep" and "Once Upon Time in Anatolia". The movie stars Başak Köklükaya, Öykü Karayel and Yiğit Özşener.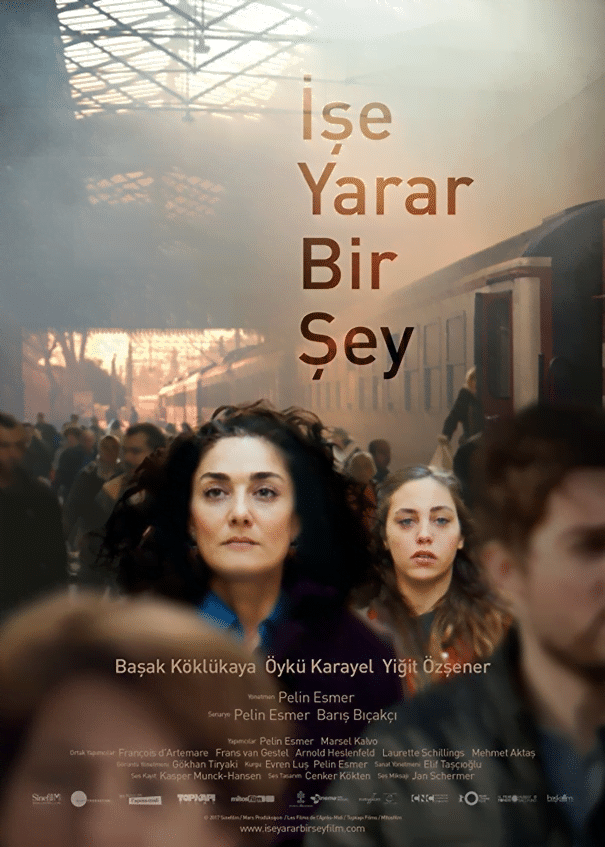 The Wind Will Carry Us, Abbas Kiyarüstemi
"And entrust your lips, replete with life's warmth
To the touching of my loving lips
The wind will carry us!
The wind will carry us!"
The title is a reference to a poem written by Forough Farrokhzad.The Wind Will Carry Us is a 1999 Iranian film directed by Abbas Kiarostami. The movie tells the story of a group of journalists who posing as engineers in order to document the death of an old woman and local's traditions. The film is reference to many poets like Forough Farrokhzad and Omar Khayyam. The wheat fields, mudbricks appear in movies add poetic feelings to the movie.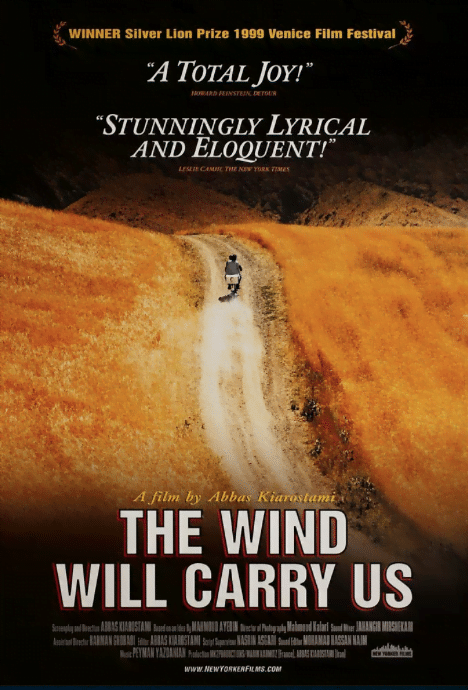 In the Mood for Love, Wong Kar-Wai
Known as the one of the most romantic movies of all time, In the Mood for Love will make you feel like walking through line of a poetry. The movie tells the story of two neighbors whose spouses have an affair together and who slowly form strong feelings for each other. However, they agree to keep their love platonic. Later on, the tension between the couple improves during the time they spend without touching each other. According to the news of Filmloverss, the movie is based on a true story that a young couple who often meet in stairwell and walk together in the silence. The color palette is in red, as expected for a romantic movie.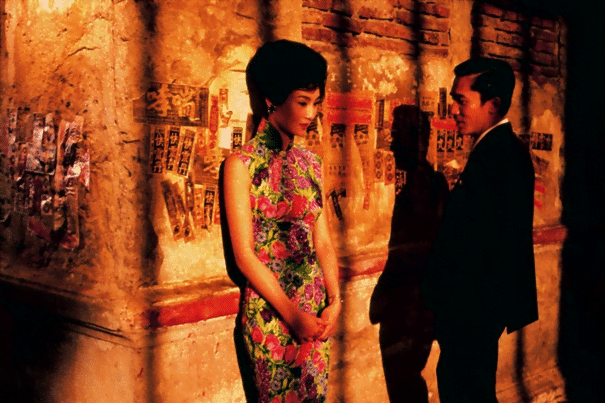 Kırık Bir Aşk Hikâyesi (A Touching Love Story), Ömer Kavur
"—Have you ever remembered me?
—I have never forgotten you. Happiness had passed us by…"
Kırık Bir Aşk Hikayesi is a 1981 Turkish movie directed by Ömer Kavur. Songs of Cahit Berkay, lines, and cobblestone streets of Ayvalık add a poetic touch to movie. Fuat is forced marriage to a young and young girl, but he falls in love with another woman, Aysel who is a literature teacher in Ayvalık. It is a heartbreaking story because neither Fuat's family nor locals do not allow this couple to form their love. The movie has a clear and depth scenario, it ends with a heartbreaking scene in which lovers meet in an old bus station after many years.