We talked about her art journey and her works with artist Gamze Aydın, whose passion for art began in her childhood, among the drawings of her stylist mother.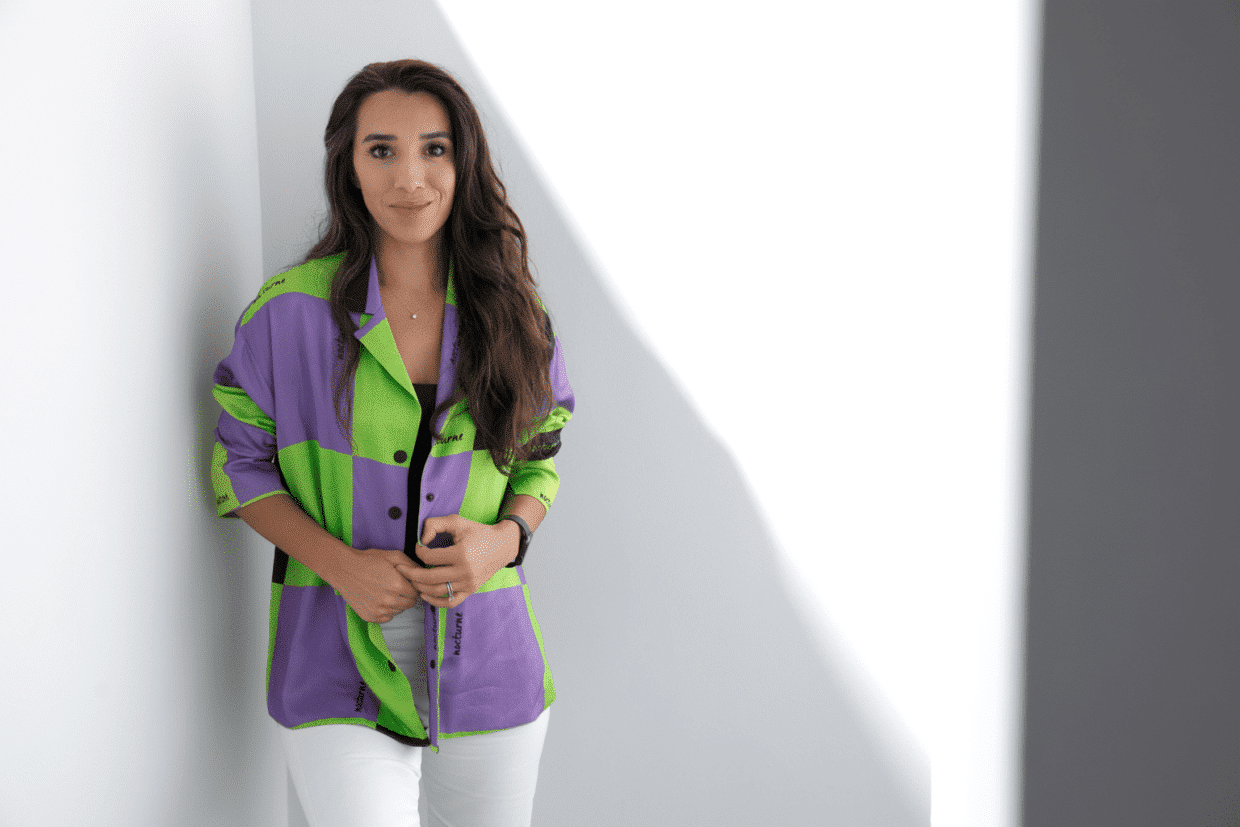 How did your paths cross with painting?
I'll start by taking the story back to my childhood a little bit. I am the daughter of a stylist mother, so I grew up surrounded by drawings. My talent may come from my mother. I grew up surrounded by my mother's drawings, studied with countless teachers and took part in their workshops. When my university years came, I started studying at Mimar Sinan University's Faculty of Fine Arts; However, since my mother did not want me to continue in this career path, I dropped out of Mimar Sinan in the second year and studied Mathematics at Boğaziçi University. Even though I did not study at the Faculty of Fine Arts, art was always in my life and I continued to paint. At this point in my life, painting is life itself for me.
What techniques do you mainly work with?
My works are generally pop-art works in which I use different techniques. I prefer not to use molds, and if I do, I draw and design the mold myself and include it in my work. I don't use anything ready-made from outside in my work.
Could you talk about the world you create in your works?
In my paintings, I generally depict happiness in chaos. Even though everyone seems very unhappy in the complex landscape when viewed from the outside, my intention is to show the happiness that is invisible at first glance. You can see cartoon characters such as Bugs Bunny and Mickey Mouse in my works. I still watch these cartoons with great pleasure. I try to reflect the happiness in today's chaos by using both cartoon characters and popular culture icons.
In addition to cartoon characters and popular figures, there are also watches in your works…
My husband is a huge watch enthusiast. There are various brands in his collection, but Rolex has a special place in his collection. Heinfluenced me in learning the stories of watches. The watch I featured in one of my works was a time when my wife was on the waiting list and waited in line for months. In fact, I had completed my painting before the hour arrived. I use such nuances about watches in my paintings, adding a bit of a humorous look to the work.
You often include watches in your works. So, if you were to embroider one of your works on a watch dial, which one would it be?
I can choose from the "Elizabeth" series. I would probably choose the work depicting the elderly Queen Elizabeth.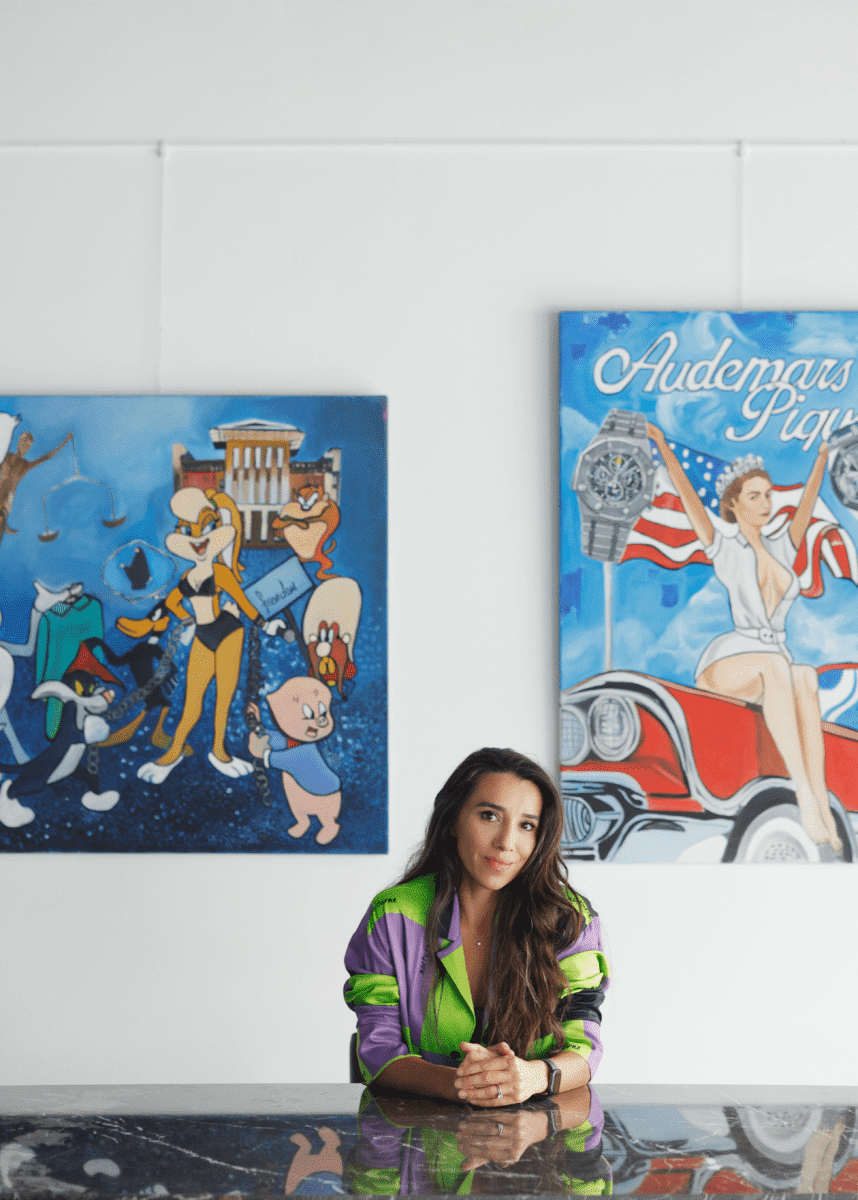 What inspires you from the moment you start using your brush?
Being on the road nourishes me. I still see myself as a student on this path, I would never say "I am now". Continuing to learn and explore fuels my creativity. I travel abroad, discover new things, I'm still on the road. All of this inspires me and feeds my creativity. I am nurturing my child side, which is open to discovery, on this journey.
Is there someone you have always admired and influenced you?
Indirectly, my mother was very influential. Growing up among the exquisite clothes and designs she designed nourished my creativity. I have worked with many teachers, but I would also like to mention Nihat Kemankaşlı. He always gave encouragement and encouraging support on this journey.
How would you describe the feeling of creating a work of art?
I feel many emotions at once. I have two horses and two dogs. My works become my children, just like them. They are all very valuable to me. Sometimes watching the audience chatting about that work around an exhibited painting of mine and being nourished by hearing their opinions is one of the enjoyable stops of this journey.