We discussed with Caliber 473 based on cinema, TV series and literature: what is the will of the horology and why doesn't it give up?
Mechanical watch enthusiasts know that the first "Big Crown Pointer Date" model was made for aviators that wearing glove (since those watches have big crowns), that the date display in the shape of a red-tipped arrow took on the shape of a red-tipped arrow took on the shape of a crescent moon over time, that there was a central second hand until 2021, that the hour and minute hands changed from cathedral to pencil style, and that the serrated bezel was preserved for many years as one of the distinctive features of the collection.
Watch enthusiasts also know that the "Big Crown Pointer Date" has a timeless style and architecture, a rare kind of timeless style and architecture designed in the 1930s that survived to date just like Jaeger-LeCoultre Reverso and Patek Philippe Calatrava.
Watch lover that keeping abreast of horology world have also seen that in 2021 Oris has given a new interpretation to the collection that debuted in 1938 with Big Crown Pointer Date Caliber 403 with details such as the small second hands. Indeed, the new model could be described as combining new elements more classical way. Previously, this series had a central second hand, a crescent-shaped date display and the latest movements based on the Sellita SW200-1. The new Big Crown Pointer Date Caliber 473 is one of the best news of 2023 and the most striking feature of the hand-wound watch is its movement with 120-hour power reserve. And so on.
You can read all this information on website written by watch experts and in various watch magazines and books, but now I would like to talk write about other things like science, art, literature, cinema, Saul Goodman, Kim Wexler and Caliber 473.
The magnificent movement that bringing life to the new Big Crown Pointer Date, Caliber 473 is like a mirror of the watchmaking industry which does not compromise on its ideals. If "mirror" sounds too modest, we can also call it "the will of the watchmaking industry". It is such a will that never gives up or backs down in the face of the mobile phone, which is the latest object that almost everyone puts down at breakfast, lunch and dinner while traveling on the subway, driving or before going to sleep, and all the constantly updated wild applications that nest inside the armored body of the phone.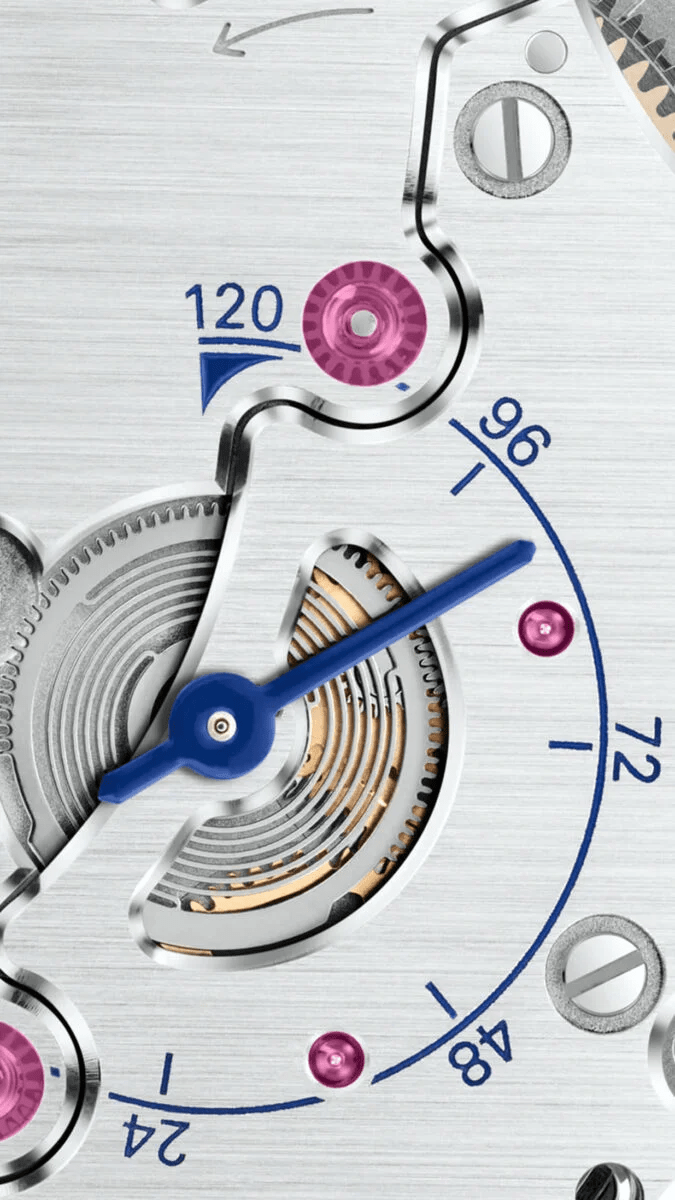 Sometimes I look at the will that turned into a graceful resistance can be seen in almost every period of history when beautiful barrels and synthetic jewels that engraved in smooth layers or ornate surfaces, and ask: Who do you think you are? Who invented you to challenge this very useful but increasingly becoming ugly digital domination of humanity?
And then, I feel that the caliber 473 with its 120-hour power reserve smile at my ignorance. As the wheels turn, I imagine that they tell me, "Don't you know that Better Call Saul, which has been nominated for 6 Emmys and 46 Golden Globes since 2015, has not received a single award?" I agree with him, yet Rear Window (1954) and In the Mood for Love have not received Oscar, so what does that have to do with anything?
However, caliber 473 continues to talk as if it didn't hear me: "Do you think that, is literature different? Proust, Joyce, Tolstoy, Woolf, Borges, Nabokov, Conrad and your beloved Andrey Platonov also didn't receive an award either."
I suddenly interrupt his words: My beautiful Swiss friend, what does all this have to do with keeping up with the time?
"Don't you see that it's all about the human being? There is no need for an award, the best films in the history of cinema have nothing to do with awards, the works of the authors mentioned in this conversation are very popular, Bob Odenkirk and Rhea Seehorn are great actors. Awards are just an eye-candy for the majority, they don't elevate value. Don't look at cell phones, they are not valuable things; what is valuable is immortal."
My headache suddenly went away, I said I understand, looking at the wheels, the whole point is to keep thinking and do better and better and better. As long as there are people in the world who value art and science, watchmaking will continue to develop.