Luxury fashion brands have been struggling with plastic waste, which affects the whole world and still becomes a problem despite the great efforts of environmental organizations. In fact, only 20 companies are responsible for more than half of plastic waste of world, on the other hand, some brands support individual actions and environmental organizations.
And Adidas and environmental organizations Parley for The Oceans have teamed up to create a floating tennis court that also promote Adidas' series, which made from recycled ocean plastic.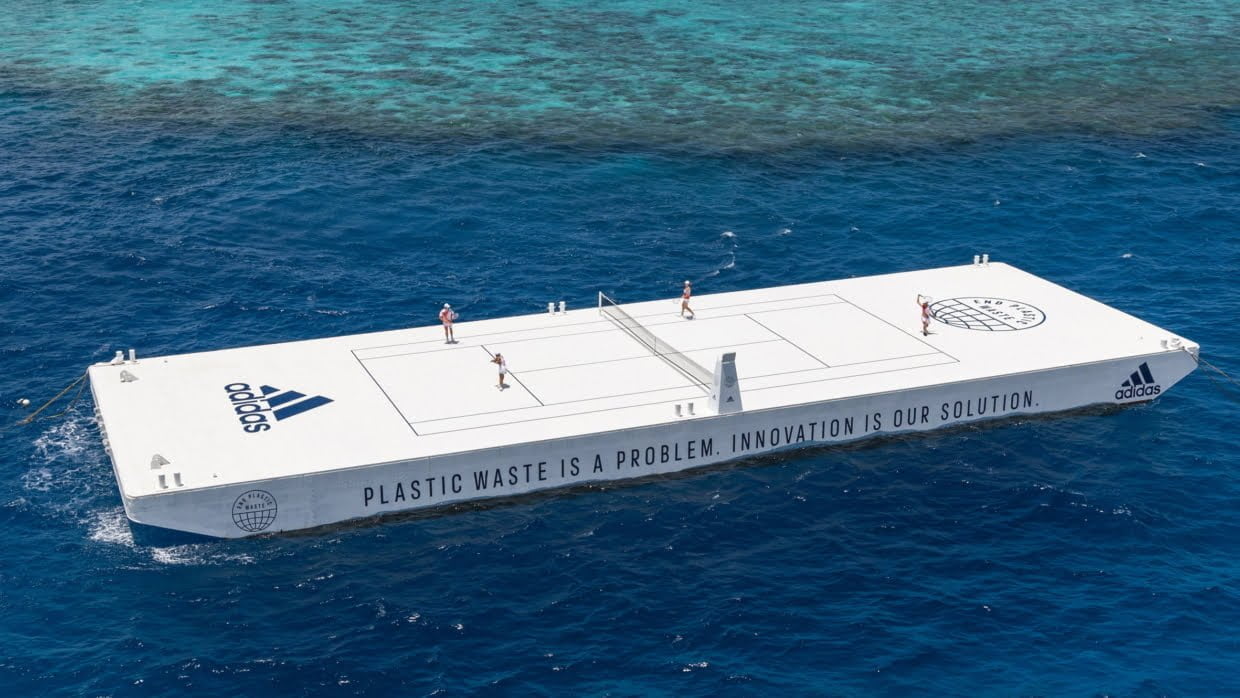 Built in Great Barrier Reef marine in Australia, which is the world's largest reef system, the court is made from recycled plastic waste. Of course, the goal is to raise awareness to plastic waste in the waters. After the opening match by Australia's star players, the court has been donated to a local school.
With this collaboration, Adidas has announced to the world once again that it is determined to end plastic waste and completely eliminates virgin polyester from its products by the end of 2025.