Gucci Osteria opens its third restaurant in Tokyo Namiki, which will open on April 29 in Tokyo.
Perhaps, you remember Gucci's collaboration with North Face in the beginning of the year. We saw models in the mountain who wears high-heels and skirts at the launching of this collection. Aiming to break unrealistic beauty standards, Gucci presented designs that really served this purpose in collaboration with North Face. Besides, some buildings in the Milan and Hong Kong were covered with North Face's puffer coats and these interesting designs enliven streets. After this collaboration, which has become popular and talked about in the fashion world, Gucci comes with a new collaboration. This one is not from fashion world, but it seems to be become popular: Gucci Osteria da Massimo Bottura is a collaboration with three Michelin star Italian chef Massimo Bottura.
There will also be those who will remember Massimo Bottura from its restaurant Ristorante Italia di Massimo Bottura, which it opened in Istanbul in 2015. In fact, this restaurant was the first cuisine of the world-renowned chef opened outside the borders of Italy. Now, Bottura is collaborating with Gucci for a new restaurant in Tokyo. A Michelin-star Karime Lopez will accompany to Bottura in this new kitchen.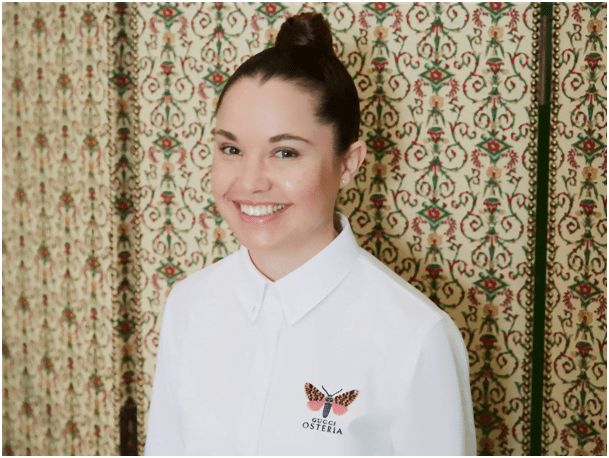 Gucci Osteria da Massimo Bottura will be third address of Gucci Osteria. The first restaurant had opened in in Florence in 2018; Karime Lopez was also the head chef of this restaurant. The second kitchen was opened in Los Angeles in 2020. With its third kitchen, Gucci Osteria da Massimo Bottura, Gucci takes advantage of the creativity, elegance and colorful textures of one of the world's leading cities, while carrying the energetic culinary philosophy of Italian chef Massimo Bottura to Tokyo. Tokyo Namiki will open on April 29, but the restaurant's opening date has not been decided yet.