The Razzle Dazzle dial is inspired by longlasting maritime heritage of Ulysse Nardin. Limited to 30 pieces, this new edition has an innovative design that faithful to mechanical feature of the Freak X watches.
Celebrating its 175th anniversary, Ulysse Nardin has an essential marine and maritime chronometer heritage. Since the beginning of millennium, this longstanding tradition of the brand embraced with an innovative perspective and the Freak collection -Ulysse Nardin's most desired watches to date- is born. Ulysse Nardin Freak X Razzle Dazzle, the latest model of Freak series, has been recently introduced. According to the Cambridge Dictionary, the term razzle dazzle is used to describe "intended to attract attention". Considering different dial design and new geometrical pattern of timepiece, this meaning is seems to be a fair description of the watch.
Razzle Dazzle is somewhere between Space and Earth, it is simply an extraterrestrial watch. Therefore, the timepiece challenges all haute horology rules with its design and mechanic. According to the brand, the usual purpose of camouflage is to conceal, however, the brand has used this technic to attract attention. The razzle dazzle painting was a camouflage technique that British ships used to confuse enemy ships during World War I and World War II. Thanks to this technique, enemy ships could not estimate the range, speed and direction of the ships. The black-white pattern designed with inspiration from this technique comes as a mesmerizing dial and lively pattern. Ulysse Nardin combined electro and graving treatment and laser techniques to create the dial of Razzle Dazzle. As the brands says, the timepiece puts a smile on our faces in these days when we are surrounded by only Zoom meetings.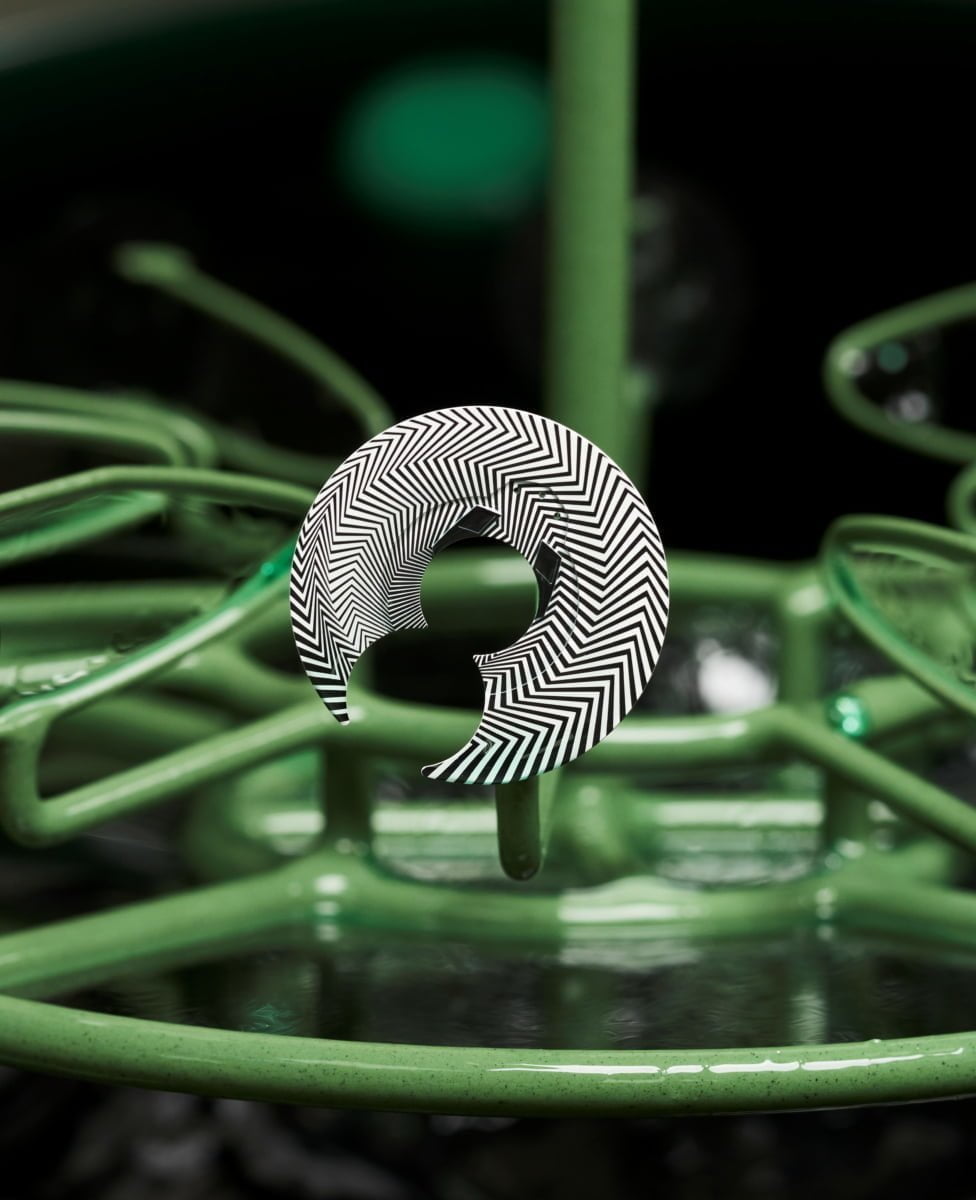 Razzle Dazzle's 43 mm case is made of DLC coated titanium that is satin-finished. The classical UN-230 movement is visible in all its magnificence at the crystal caseback. Like other Freak X watches, this model also equipped with flying carousel mechanism and has a 72-hour power reserve. The timepiece comes with rubber and leather options in black and white. Ulysse Nardin is limited to only 30 numbers and retails for $27,300. Considering the mesmerizing dial, it seems to they won't last long.