There is a new model with collaboration of Lego and Adidas; lively with Lego's colors and stylish with Adidas' lines…
Written by Seden Mestan
Collaboration of brands in different lanes with a history of popular culture always produces exciting products. LEGO has opened new playgrounds in front of different generations for decades, brand has created its own story and tradition with special editions which have a collection value. Similarly, Adidas is a pioneer brand that has shaped not only street culture, but also office style with its innovative stance.
The new ZX 8000 has been released in partnership with these two brands. It is a part of the adidas A-ZX series, but stands in a completely different position. Carrying traces of LEGO's vibrant and colorful world.
This new sneaker comes out of Adidas's stark color palette and intertwines with LEGO's original and classic colors yellow, green, blue and red. LEGO's unique logo is on the flap, while Adidas's famous line is in its usual place… With the design lines of Adidas from the 90s, the model becomes even more fun where LEGO colors stand out; because these places are designed as if they are Lego pieces with curves and protrusions. There's even a real LEGO piece on the front of the laces!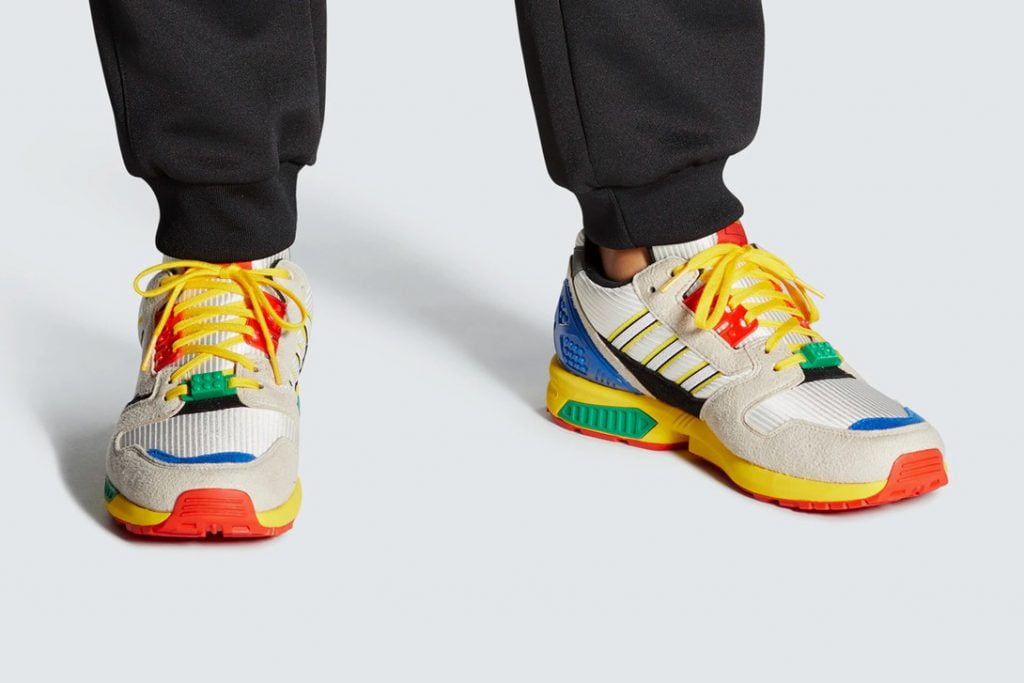 Yes, LEGO has a lot of big sides that are associated with our childhood years, but if we call it "just a toy", we would be doing great injustice. Even in 2015, Brand Finance declared " World's Most Powerful Brand" (this title belonged to Ferrari before it) is an indication. Some exclusive LEGO sets gain even more value over time than gold, in the collectors' world.
Will the new ZX 8000 gain that much value? For now, it is unknown. However, if we consider that some special models – both new and second-hand, have recorded record sales in the sneaker world, perhaps we can better understand how powerful the new ZX 8000 is in every sense.