Nowadays when back to nature is celebrated with enthusiasm, famous hotel companies one after another put resorts, which consists of canvas suites and villa, into service. Enjoy integration with nature in tent hotels where many details are considered, from clawfoot bathtub to canopy bed and infinity pools.
Rosewood Luang Prabang, Laos
The renowned Hong-Kong based Rosewood Group, which operates 28 hotels in 16 countries, puts its first tent camp at the service of its loyal guests who hook on the company's boutique hotel service. The tent villas of Rosewood Luang Prabang, which open their doors in mountainous and shoreless Laos, take their inspiration from the ancient temples of this exotic country.
Decorated in a colonial style, the hotel with six tented villas is a candidate to be one of the sanctuaries in Asia of nature lovers with the incredible mountain ranges and forests surrounding it.
---
Olare Mara Kempinski, Kenya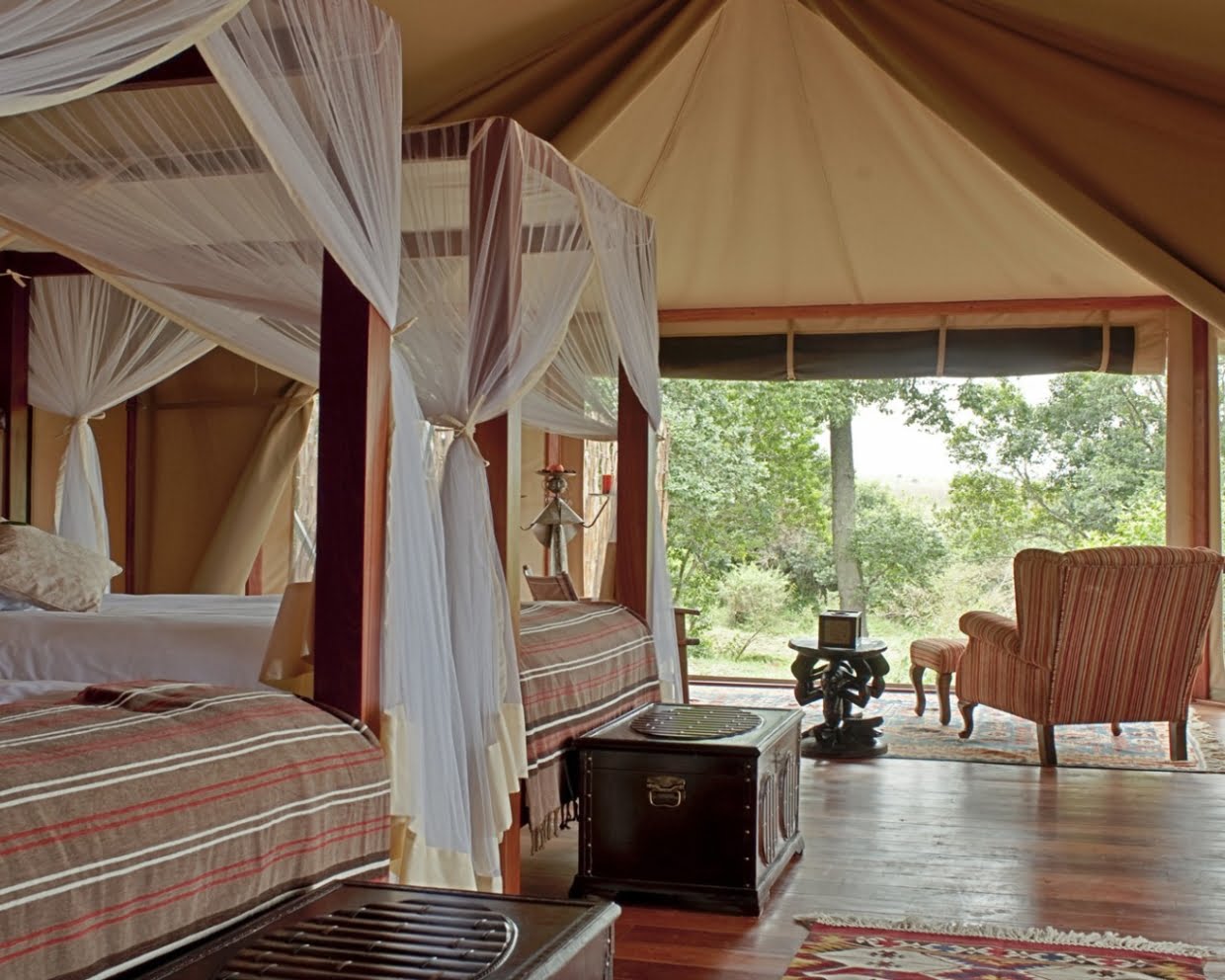 It can be suggested that Africa's safari tourism has almost advanced with the luxury tent camp opened by Kempinski Group in Kenya. In Maasai Mara, where many award-winning nature documentaries were shot, Olare Mara Kempinski in Olare Motorogi, one of the regions with the highest number of lions, draws attention with its luxury tents decorated with clawfoot bathtub and canopy bed, as well as its honeymoon tent with a private pool.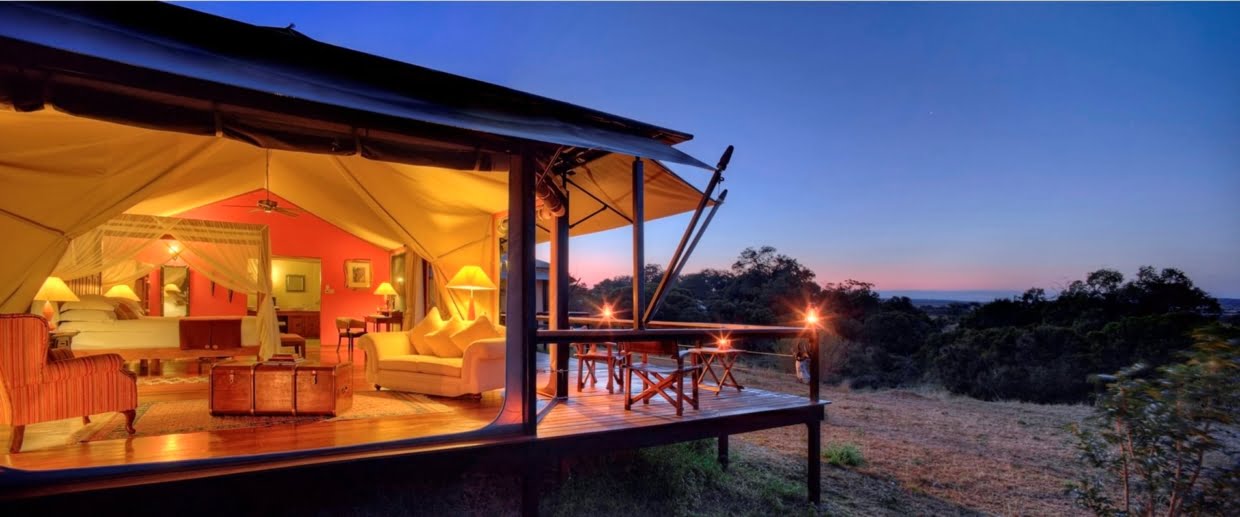 Located at the far end of the camp, isolated from other tents, the canvas honeymoon suite promises an extremely romantic honeymoon holiday in the African savannah.
---
Four Seasons Tented Camp Golden Triangle, Thailand Four Seasons paved the way in this area with the first tent camp it opened in Thailand years ago, as if predicting that canvas hotels would be the stars of the future, and it has always managed to make a name for itself. The Four Seasons Tented Camp Golden Triangle is an oasis rising out of exotic bamboo forests.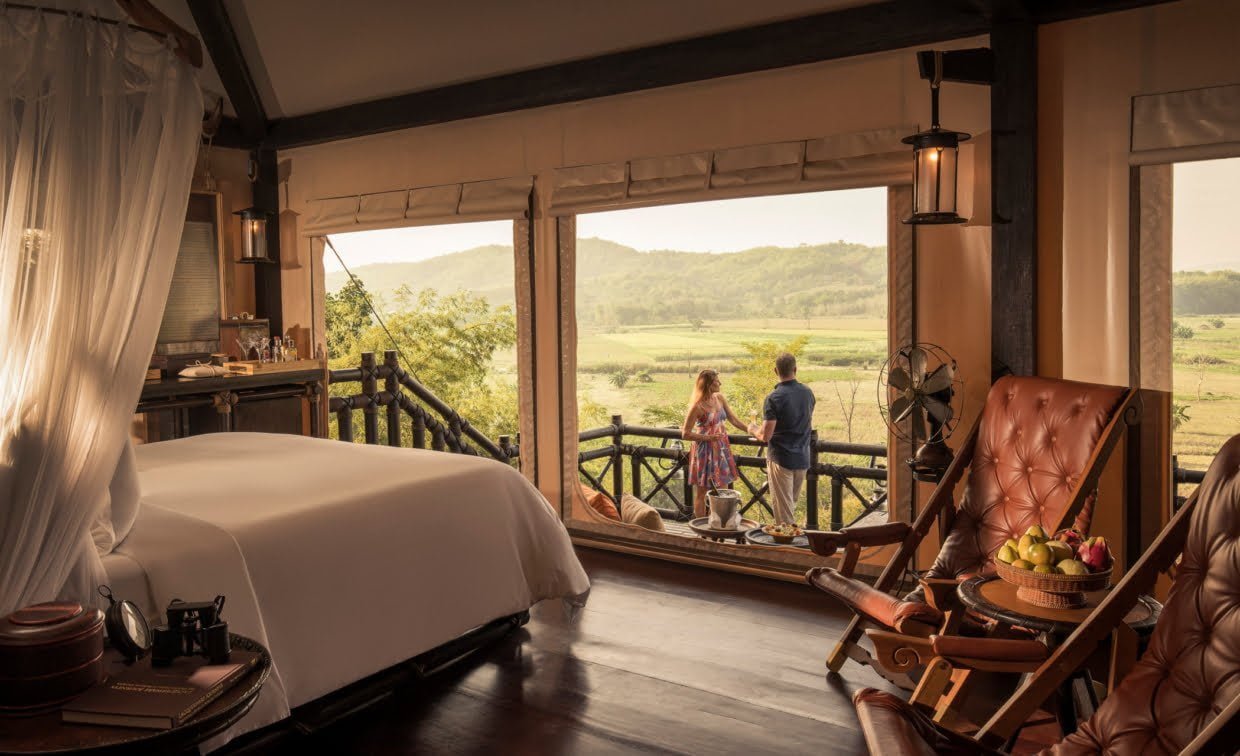 Consisting of 15 ultra-luxurious tents decorated with inspiration from the lifestyles of 19th century explorers, the camp leads the list of the most expensive hotels in the world with the privileged service it offers to its guests.
---
Capella Ubud, Bali
Staying in tent rooms among dense rainforests of Bali must be one of the most luxurious ways to integrate with nature… Cabella Ubud, bears Capella Hotels' signature, which is one of Asia's award-winning tourism companies, is the representative of the highest point reached for tent camping design…
Bill Bensley, the hotel's awarded designer, plays an important role for this. Each canvas villas of hotel, which gives the feeling of hung in the forests reflecting a thousand shades of green, has a large infinity pool.
---
Belmond Savute Elephant Lodge, Botswana
Belmond, known for its boutique hotels, trains and cruise travels serving in 22 countries, chose Botswana, the magical country of Africa, as its starting point with its groundbreaking projects in tent accommodation.
The Belmond Savute Elephant Lodge in Chobe National Park, which hosts the world's most crowded herds of elephant, gives an opportunity to come together with wildlife in a luxurious environment in its magnificent tents. 
Watching hundreds of elephants quenching their thirst in the large puddle in front of the camp is a unique experience …
---
Fairmont Mara Safari Club, Kenya
Another giant hotel company, Fairmont, took its place among those who invest in tent camps. Fairmont Mara Safari Club in Kenya, where Maasai dancers greet you with songs, is a luxurious camp with 51 tents surrounded by the Mara River, one of the continent's longest rivers. This magnificent nature resort was damaged by heavy rain last year, it is rebuilding nowadays. After relaxing with local Kenyan therapies in the hotel's tent spa, you can watch the hippos and crocodiles swimming in the river from the large veranda where the restaurant is located.
Aman-i-Khás, India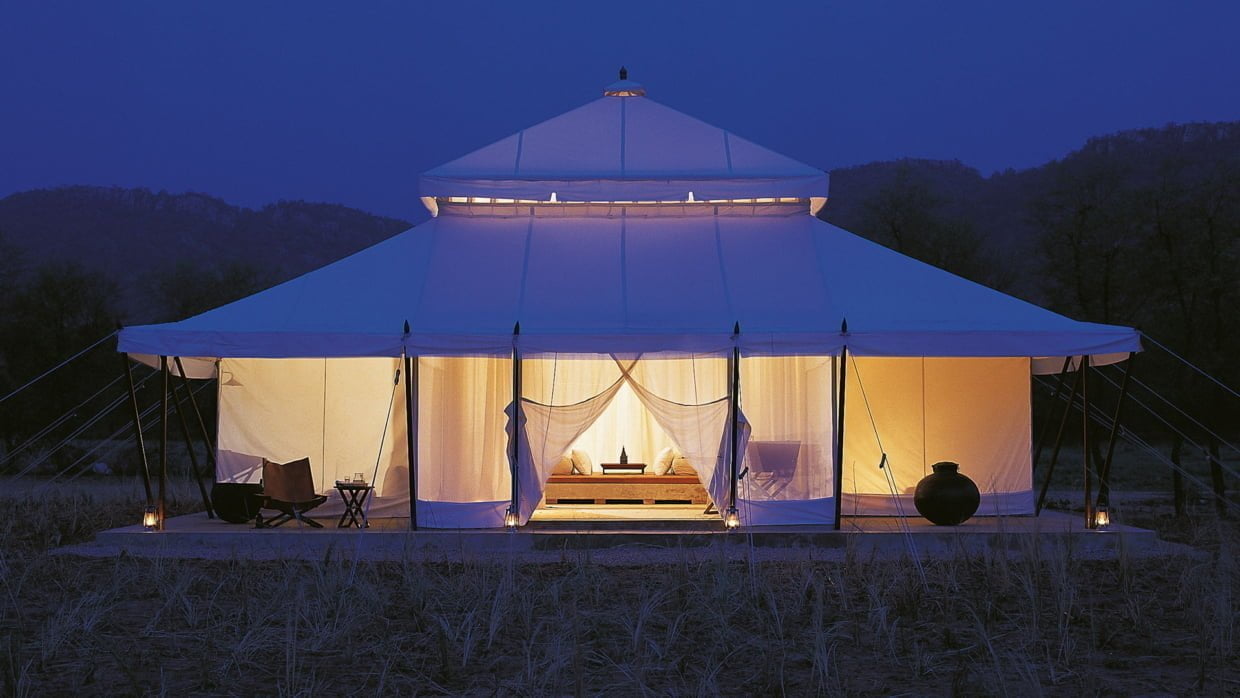 Another canvas hotel of Aman Resorts, which continues to produce projects on tent accommodation solutions, waiting to host its guests in India. Aman-i-Khás gives the opportunity to explore the country's colonial culture as well as its wild natural beauties, with its location where you can see endangered Bengal tigers and Asian leopards.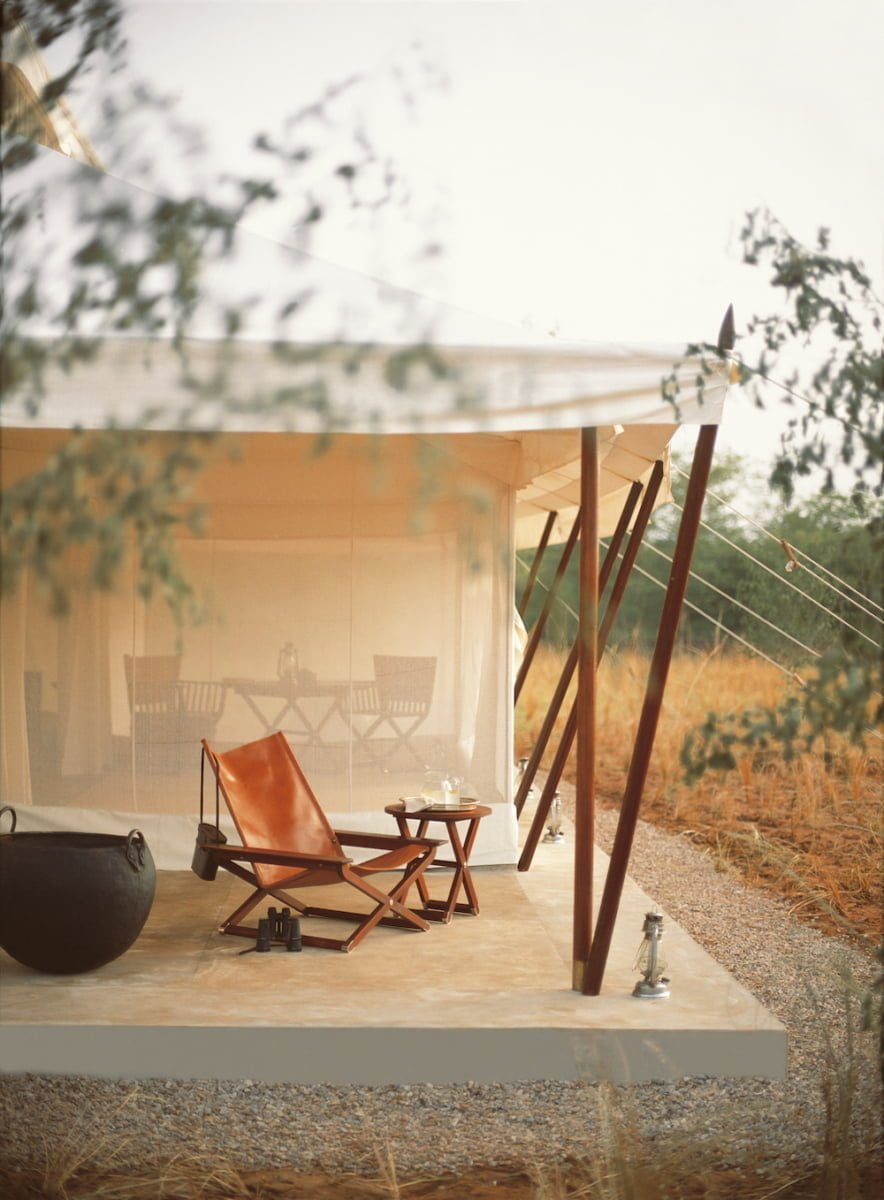 Inspired by the tents of the Mongols, the camp consists of just 10 canvas suites. The tents, each 100 square meters width, consist of three separate sections as bedroom, dressing room and living room. We can say that the nature views of the tents with sun terraces are breathtaking.