If museums and art galleries are the top of your travel itinerary, it will be a real privilege to sleep in hotels, which housed valuable collections in their rooms and even in bathrooms.
Joali Maldives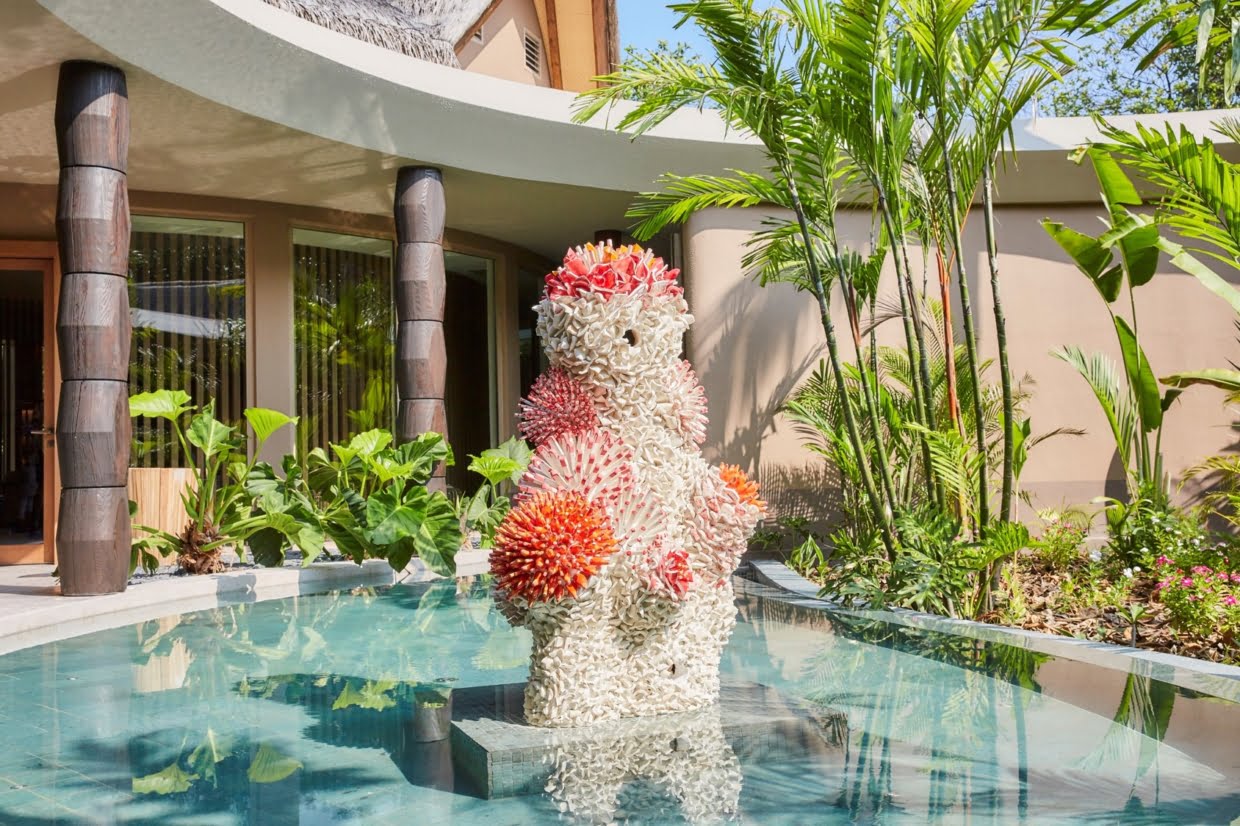 Opening its doors in 2018, Joali Maldives became the first hotel that bring art to the Indian Ocean archipelagos, which has a fascinating nature. Located in the magical Raa coral island of Muravandhoo, one of the most hidden members of the Maldives, the luxury boutique resort with 73 villas hosts guest artists in its studio, creating the basis for works that combine world art and local crafts. Furthermore, the resort comes with works of several artists such as Seçkin Pirim, Zemer Peled, Chris Wolston, and John Paul Philippe.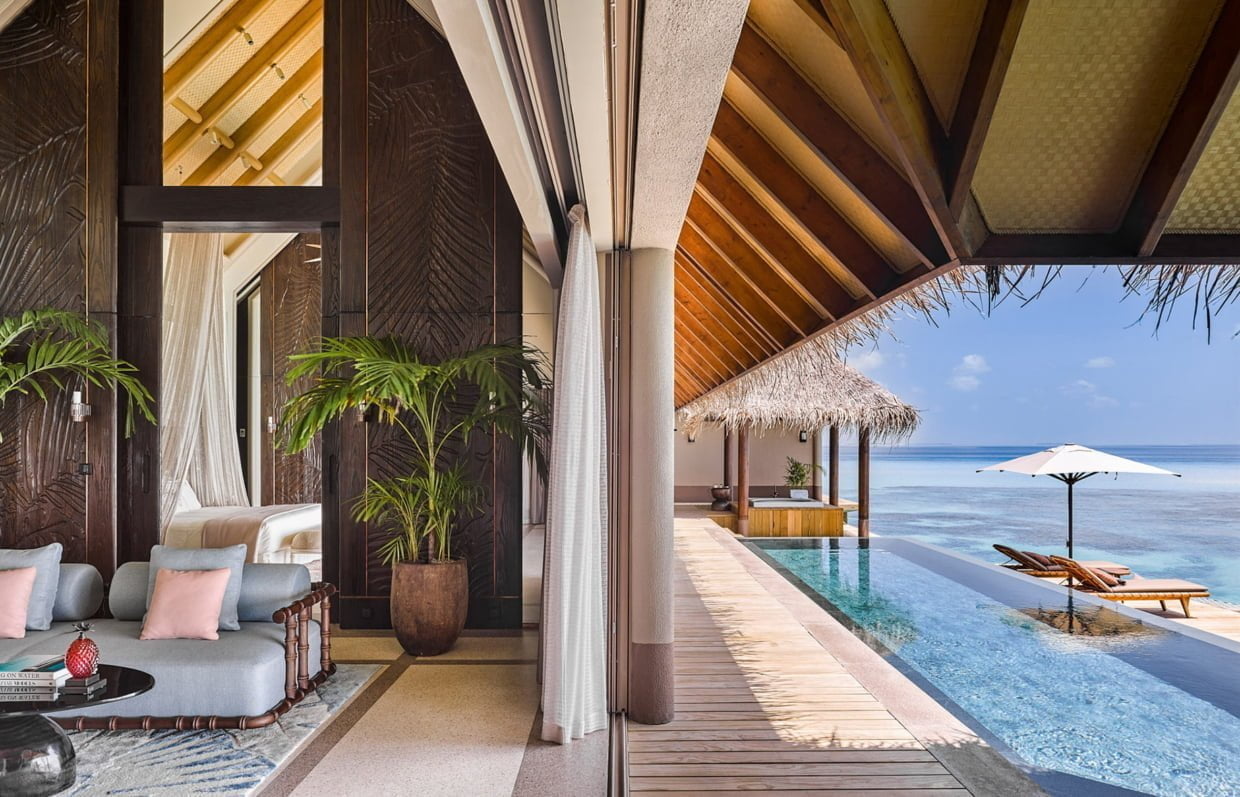 ---
The Cadogan, a Belmond Hotel London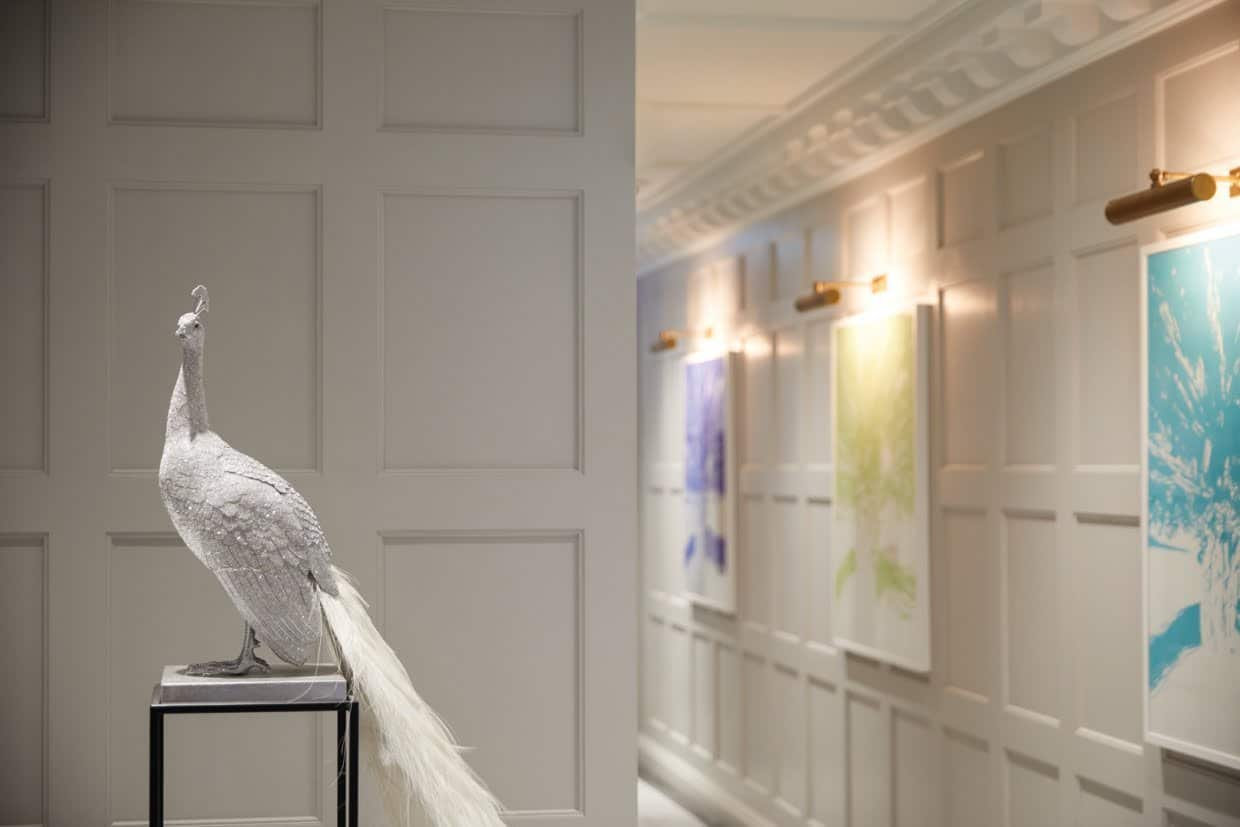 Belmond's first hotel in London consists of just 54 rooms. However, more than 400 magnificent works of art are behind closed doors. The Cadogan, a Belmond Hotel London's historic building in Chelsea was once frequented by the likes of writer Oscar Wilde – his permanent residence, room 118 is today the Royal Suite – and actress Lillie Langtry. The Cadogan, which was recreated worthily this art-filled history, is today a museum-hotel in which 430 works of 34 artists -23 of them women and 29 of them British- are exhibited. The Simon Casson oil painting on the wall behind reception proves that art will be a significant part of your holiday…
---
Hotel Arts Barcelona
Hotel Arts Barcelona has always been a popular alternative for visitors with its rooms has view spread over 44 floors of one of two tallest buildings in Barcelona, one of the bustling cities of Europe. Located on the beach, the hotel is decorated with more than 1000 works by Spanish artists. It is a true privilege for art lovers to sunbathe against the huge Peix fish sculpture by Frank Gehry, rising right next to the hotel building, which is called a work of art with its glass-steel mixture hi-tech architecture representing Catalan modernism.
---
Villa Copenhagen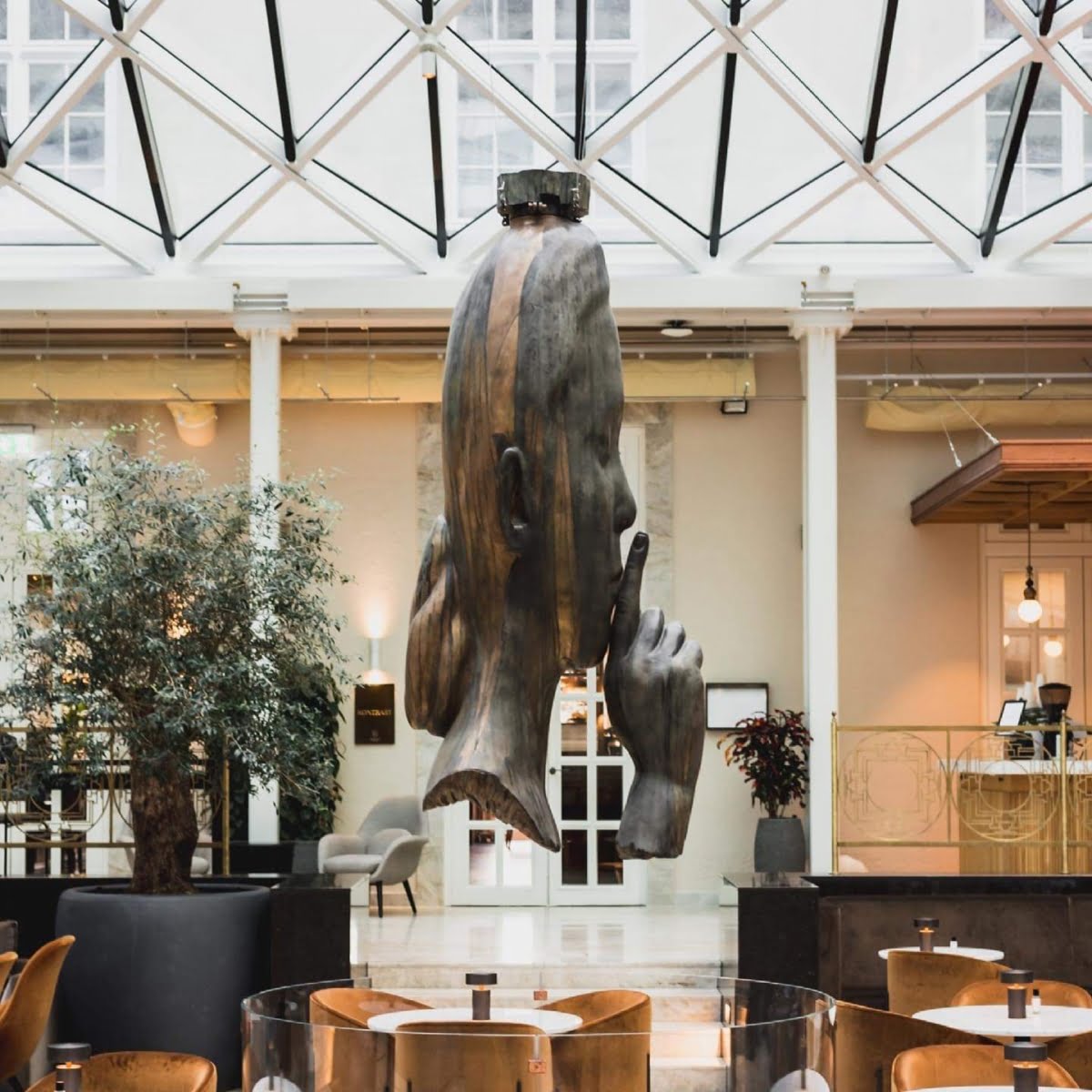 Opened in 2020, Denmark's latest boutique hotel, Villa Copenhagen, was created by Universal Design Studio -one of London's award-winning companies- to bring the Neo-Baroque style to the present. The hotel became popular with sustainable materials in its architecture and infrastructure; it also made a splash with its art collection worth more than 2 million dollars. Aiming to introduce contemporary Danish and European art to its guests, Villa Copenhagen has worked with renowned curator Sune Nordgren to incorporate works by Jaume Plensa, Per Kirkeby and Ian McKeever.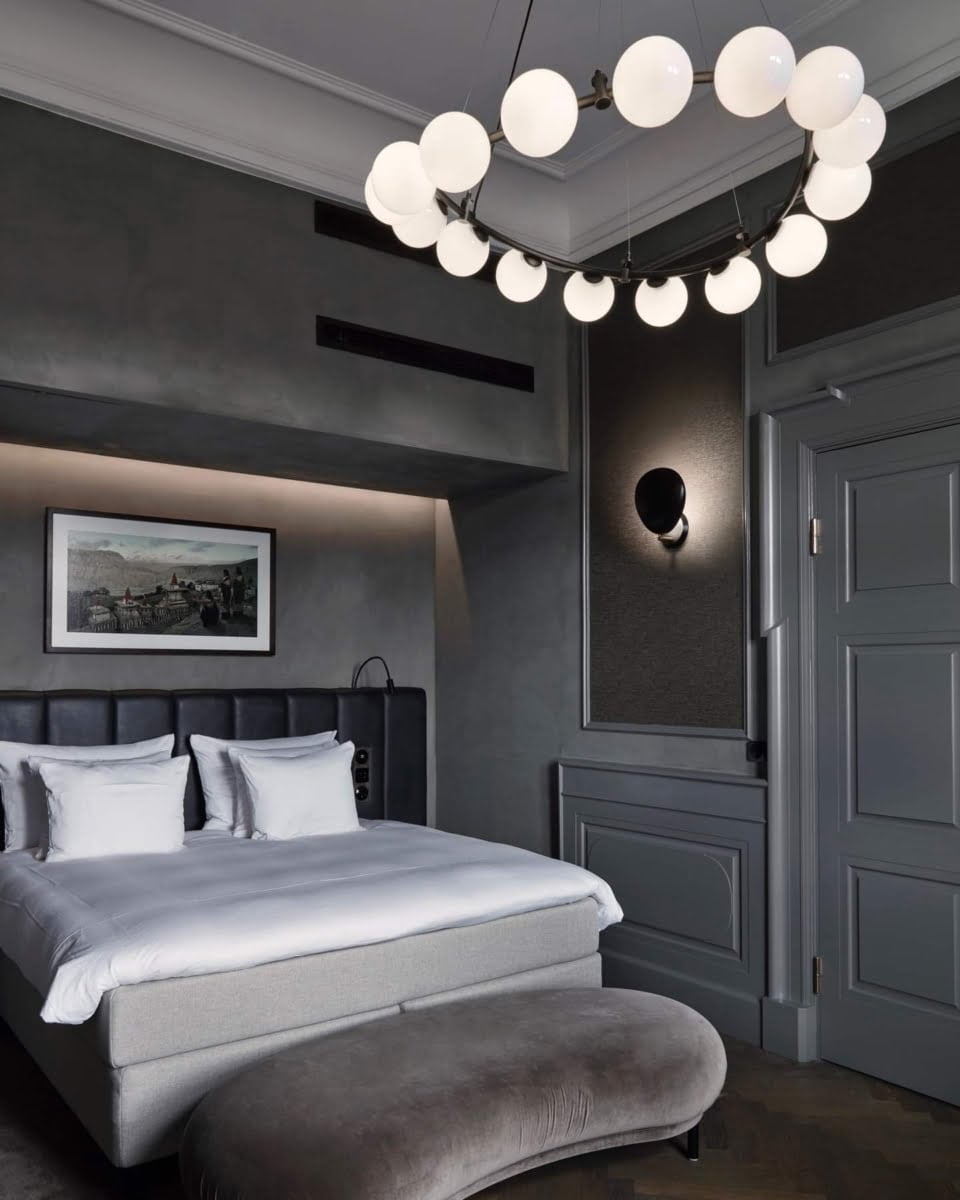 ---
Ellerman House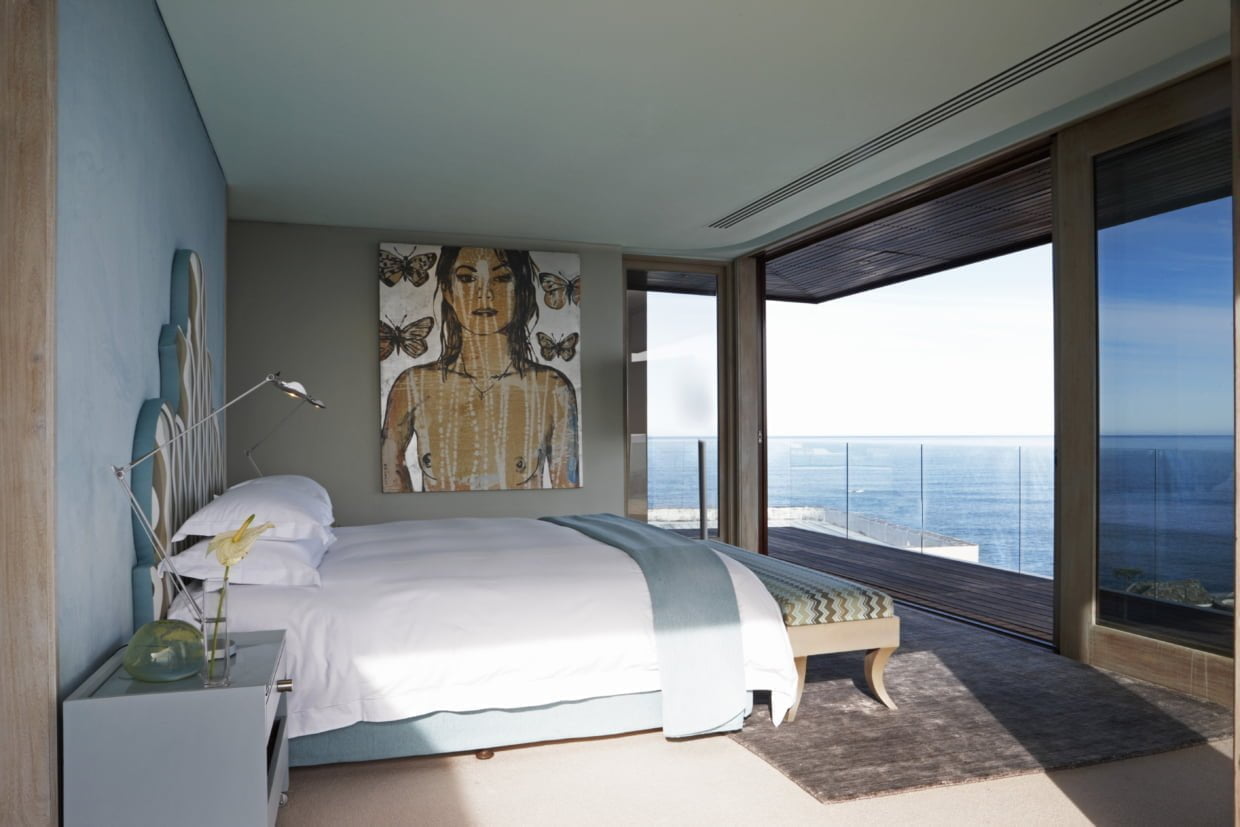 Consisting of only 13 suites and two villas in Cape Town, Ellerman House is home to invaluable paintings and sculptures of South African art. The works are close witness of country's history from the mid-19th century to the present. Art works that best convey the continent's culture, humans and nature are not only exhibited in rooms, corridors or in the garden; it also forms the basis of the gallery, which is open only to hotel customers and special guests. The 25-ton huge Angus Taylor statue in the magnificent garden of Ellerman House is one of the iconic pieces of the collection.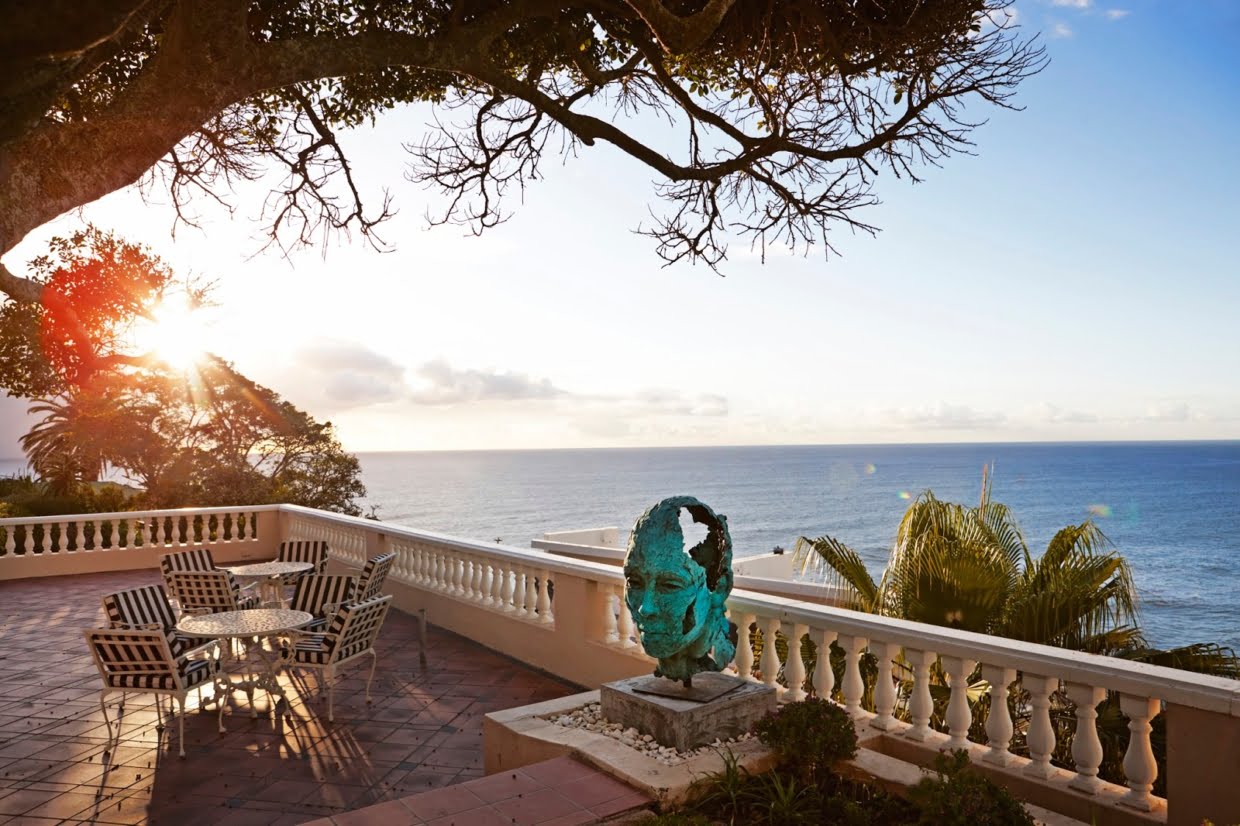 ---
Rome Cavalieri Waldorf Astoria
Among the art hotels that I had change to stay in, perhaps the only hotel that made me feel like I was sleeping in a museum was that magnificent Waldorf Astoria hotel in Rome. Rome Cavalieri is fairly a living museum with its rare canvases, historical painting and sculpture collections, marble and bronze columns, French period furniture, and magnificent carpets… Artists such as Henri Vollet, Ennio Morlotti, Nicolas Tournier, Andy Warhol, and Victor Brauner stand out among the artists whose works can be seen in Rome Cavalieri in which the 400-piece personal collection of the hotel owner is exhibited.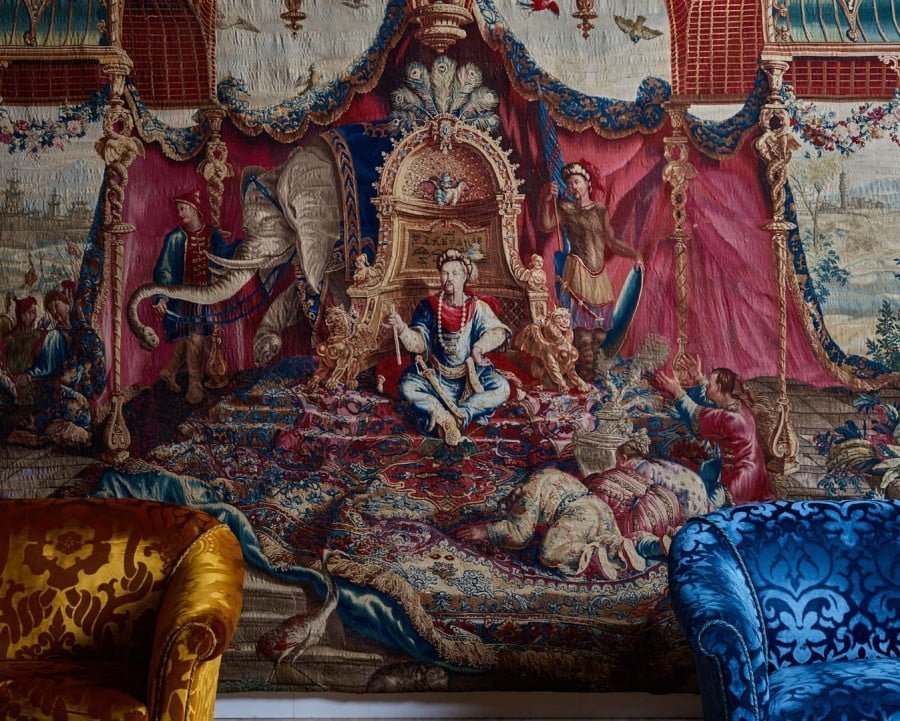 ---
Le Royal Monceau-Raffles Paris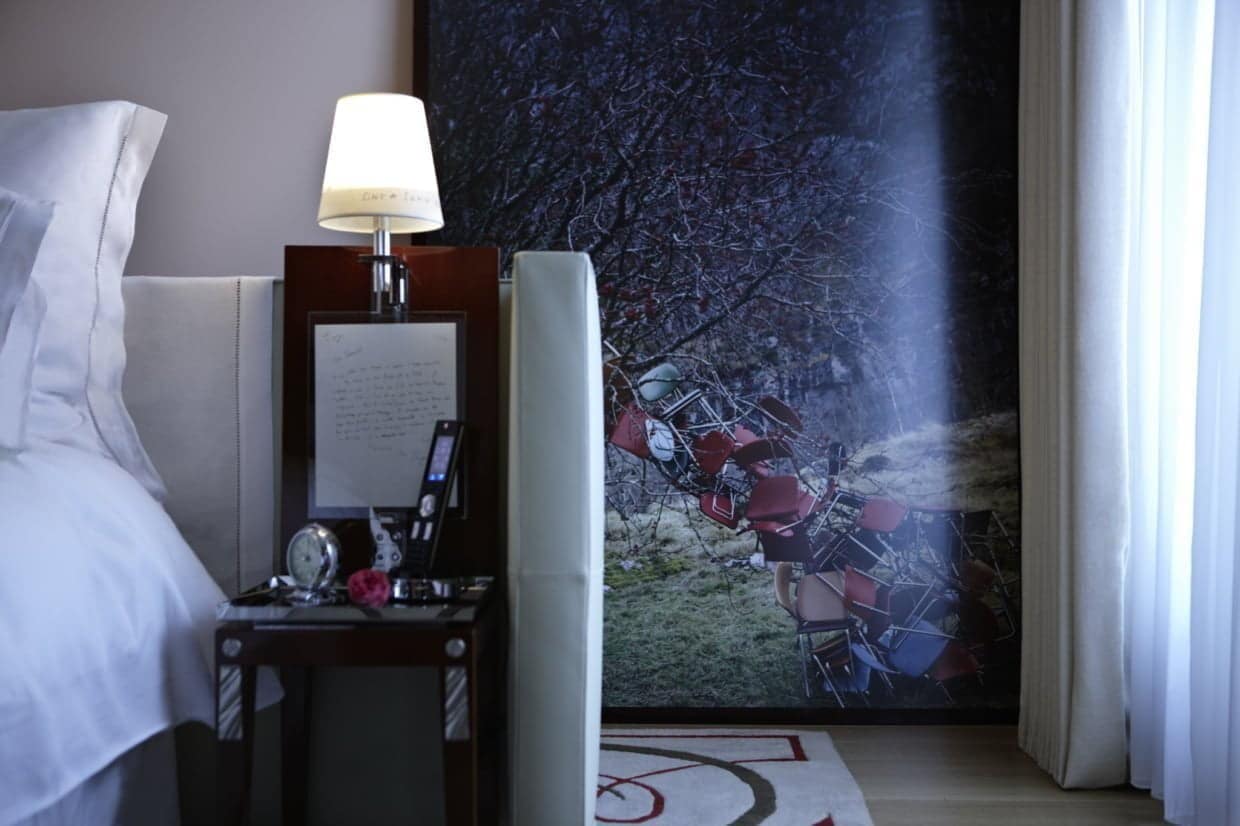 Le Royal Monceau is a Raffles hotel designed by the doyen interior architect Philippe Starck. Located in an old palace in one of the most colorful areas of Paris, the hotel has become the meeting point of contemporary art and artists. Both artwork from the past and the present can be seen in this design hotel, which brings together the Old World and modern Paris. The only hotel in Paris with an art concierge, Le Royal Monceau features more than 300 art pieces in its suites and rooms. Furthermore, the hotel is home to a boutique bookstore in which art books are available and art galleries. You must see the photo-montage work of crazy photographer Jean-François Rauzier in suite 341, which hosts prestigious pieces of photography.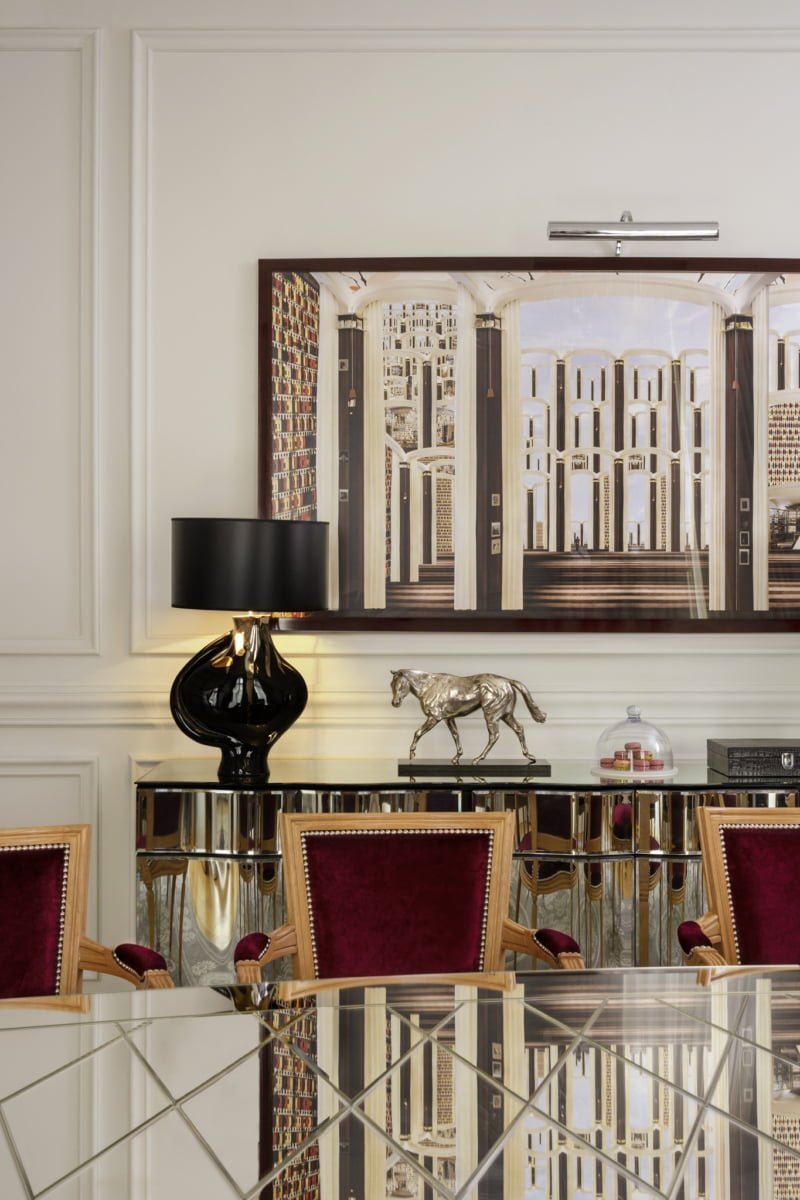 ---
El Fenn Hotel Marrakech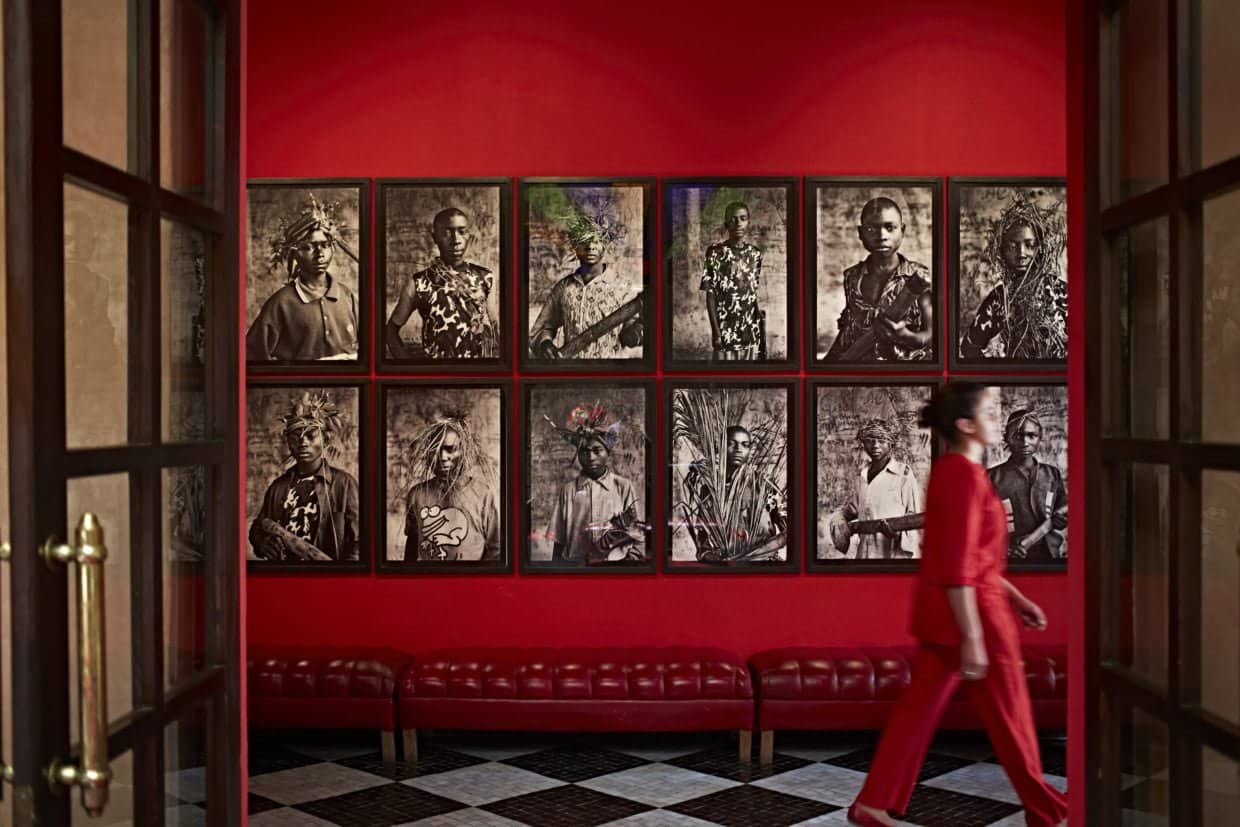 El Fenn is the best address, if art is the top of your travel itinerary… Owned by Vanessa Branson, the sister of British businessman Richard Branson, nicknamed Sir, the hotel consists of just 28 suites in a traditional Moroccan riad. Vanessa Branson has decorated the entire hotel with works from both her personal collection and contemporary Moroccan art. Known as a good collector and gallerist, Branson had opened her first gallery in London in 1986. Among the artists whose works can be seen at El Fenn, prominent names such as William Kentridge, Fred Pollock, David Shrigley, Hassan Hajjaj, Sir Antony Gormley, Batoul S'Himi, Guy Tillim and Terence Donovan draw attention.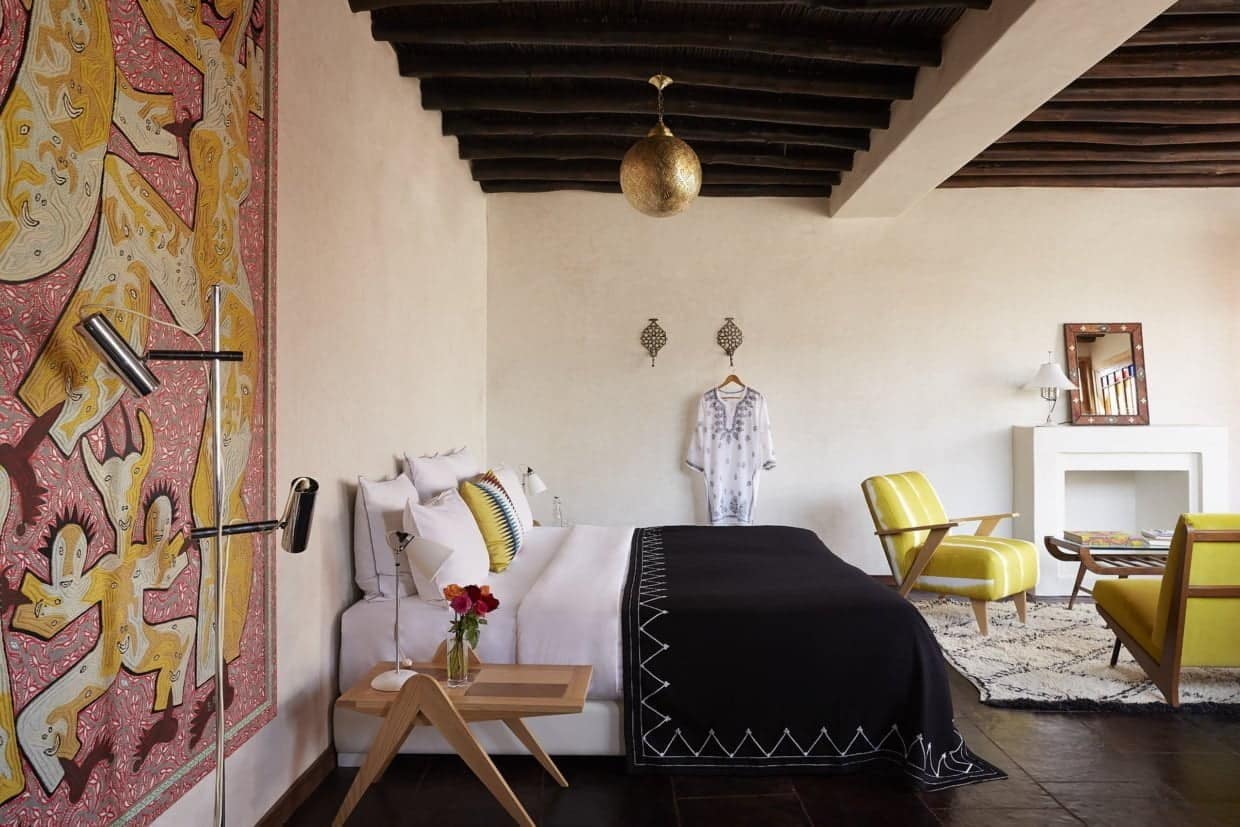 ---
The Château Saint-Martin & Spa, Cote d'Azur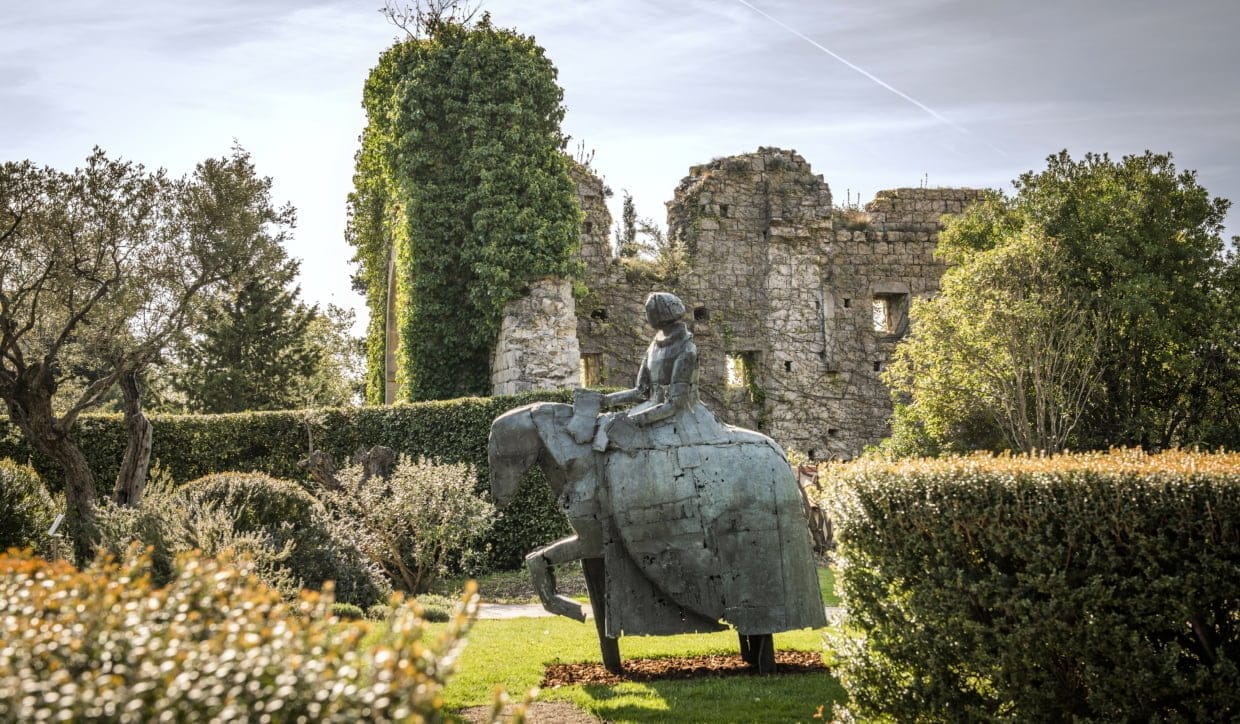 Viewing the entire Cote d'Azur from a rocky hill surrounded by olive trees, The Château Saint-Martin & Spa is a chateau-hotel that combines magnificent decoration and service concept with unique art pieces. Featuring the gigantic works of the Valencian sculptor Manolo Valdés, known for his multidimensional works, to the attention of the guests, a different artwork appears in each corner of the hotel. In addition to standard guest rooms, the historic 12th-century castle also has villas for those looking for privacy. Meanwhile, we can say that the wine tasting room in the tower section of the castle is an artwork as itself.
---
Faena Hotel, Miami Beach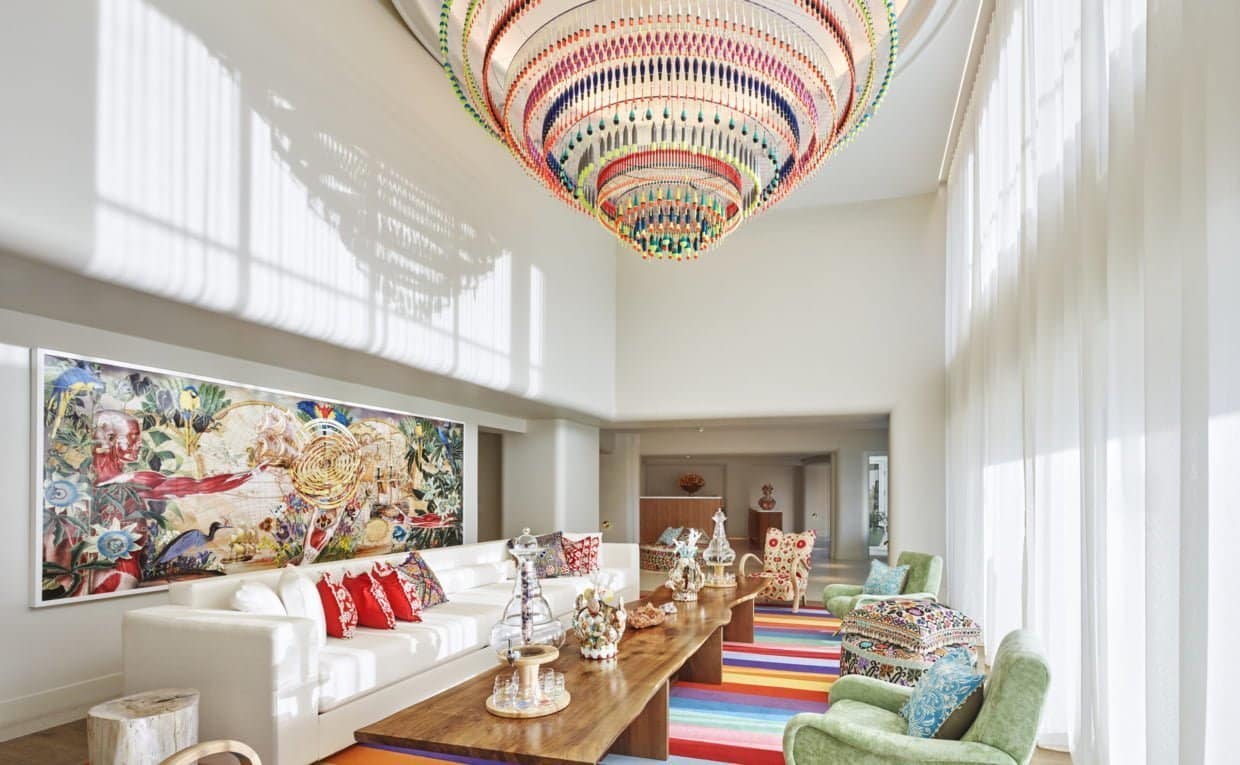 Miami has become one of the centers of world art in recent years. No doubt that Art Basel-Miami held in the city has a big share in this. One of the favorite addresses of those who go to the city for art is Faena Hotel… Combining the warmth of red with the blue of Miami, the designers of the hotel made great use of art while creating a modern city hotel. One of the most exclusive works that Faena Hotel Miami Beach offers to its guests is Damien Hirst's golden mammoth sculpture "Gone But Not Forgotten", which is a huge work in the garden that opens to the pool.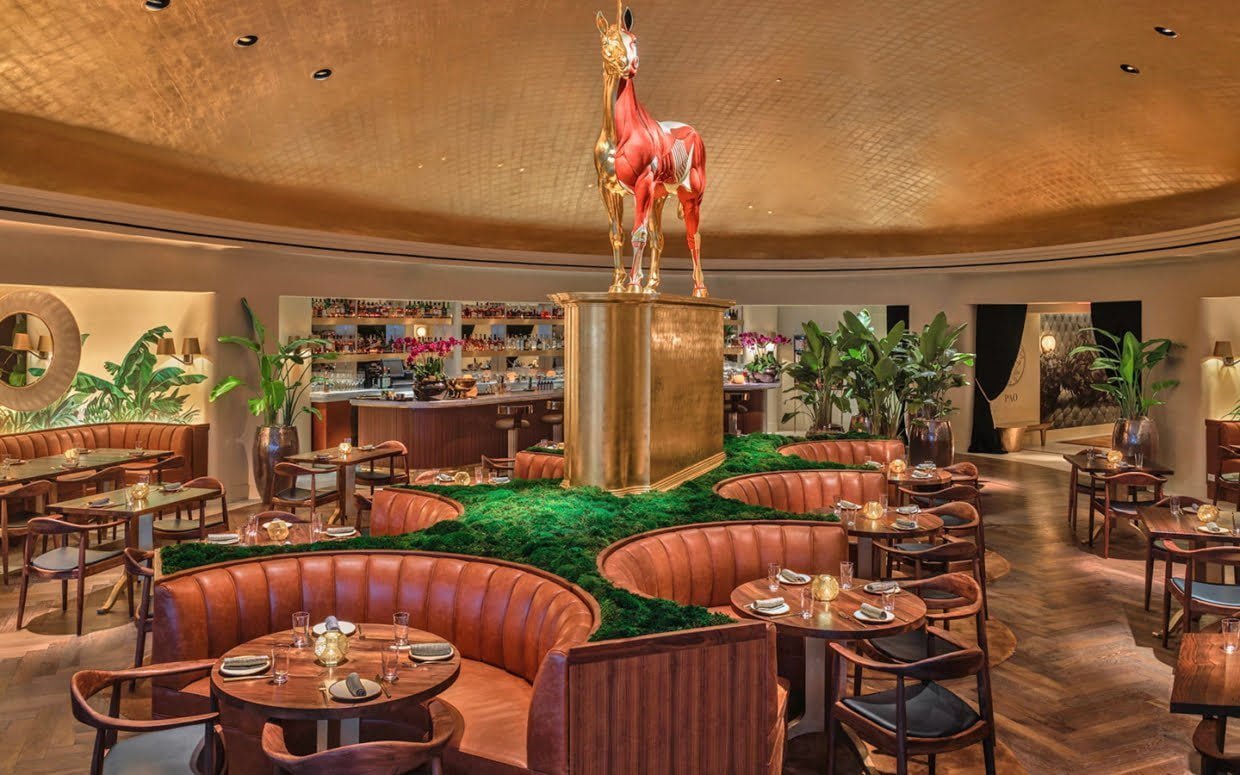 ---
Gramercy Park Hotel, New York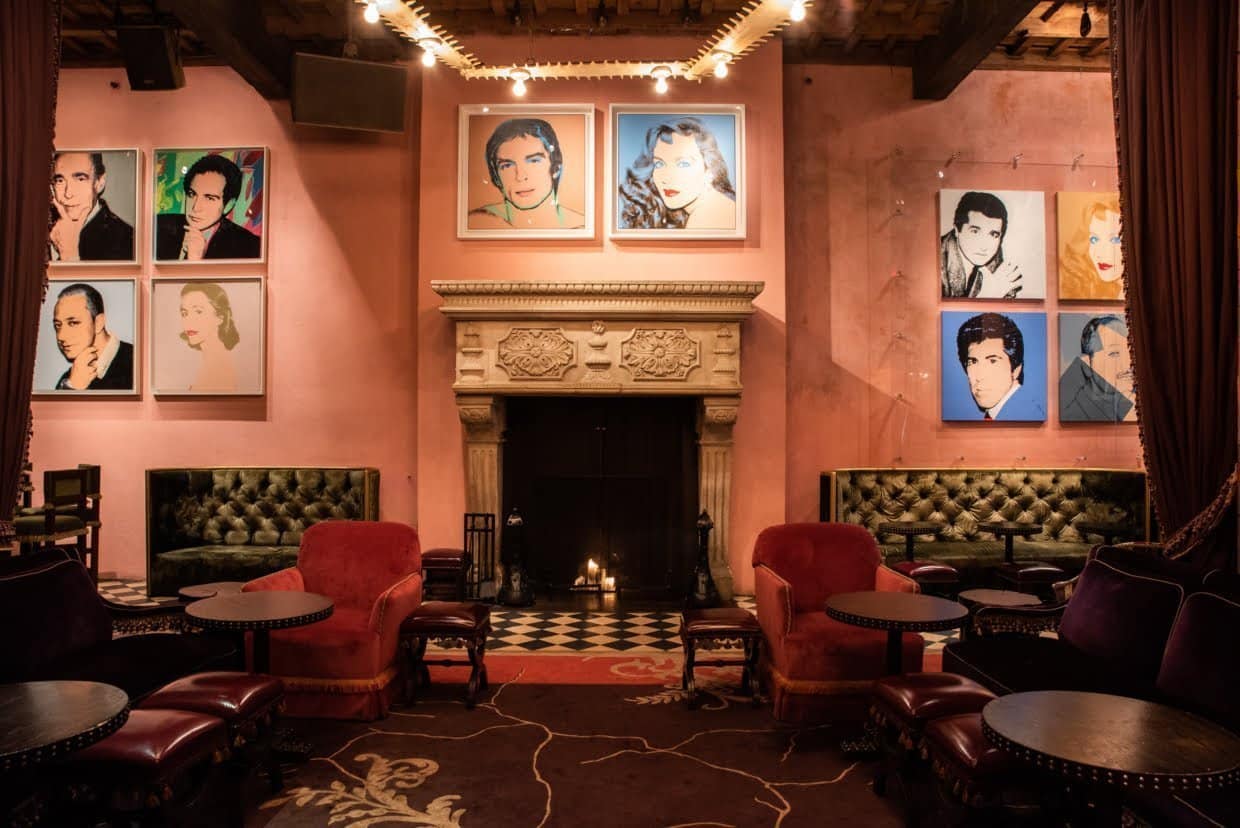 It is a true privilege for us to fall asleep after browsing through Andy Warhol paintings… Gramercy Park Hotel, one of the first addresses in New York that comes to mind when it comes to art, has always kept its doors open to artists, decorators, and fashion designers. The 190-room hotel, each decorated with different antique furniture and Renaissance colors, displays a collection worth over $50 million. The personal collection of Aby Rosen, the owner of the hotel, is on almost every corner. Adorned with the works of names such as Keith Haring, Damien Hirst, Andy Warhol, and Jean-Michel Basquiat; Gramercy Park Hotel can be the first address of your next New Your travel itinerary.
---
Rosewood London
The art is one of the most important factors in customer satisfaction for London's one of the most luxurious hotels. Rosewood London, one of the permanent partners of Frieze London, is a sort of museum-hotel decorated with the works of the world's most famous artists such as Chilean artists Eduardo Hoffman, Simon Bingle and Peter Osborne. The drawings of award-winning cartoonist James Gillray, which decorate the heritage rooms of the hotel, present sections from the 18th century political map of England, whilst contemporary British art works features in the guest rooms that stand out with their contemporary designs. Cakes and cookies, inspired by the works of British sculptor Antony Gormley, are served at the afternoon tea called as "Art Afternoon Tea".