The original model of 1969 A385 which is first automatic chronograph of world, El Primero is revived with "reverse engineering" study.
After years of research and development studies, Zenith behaved before anyone else and on  10 January 1969, introduced the automatic Caliber El Primero (meaning the "first" in Esperanto) which would never fall off the agenda. El Primero was the first automatic chronograph of the world; it operated at 10 vibrations per second and 36,000 vibrations an hour. In 1969, when Zenith El Primero was introduced, three different stainless steel models were introduced. Among them was  A385, a vaulted steel chronograph with a brown dial that was striking with its tone change, which was the first "smoked" dial in the watch industry and never seen before. It was seen that an El Primero, attached to landing gear of Boeing 707 airplane took off from Paris in 1970, was stil operating when the plane arrived New York after 5,845 kilometers, despite high pressure, vibration and harsh weather conditions. The success of El Primero was also a palpable proof that a mechanical system was superior to quartz mechanisms that could not withstand temparature differences at all and that were nearly introduced in those years.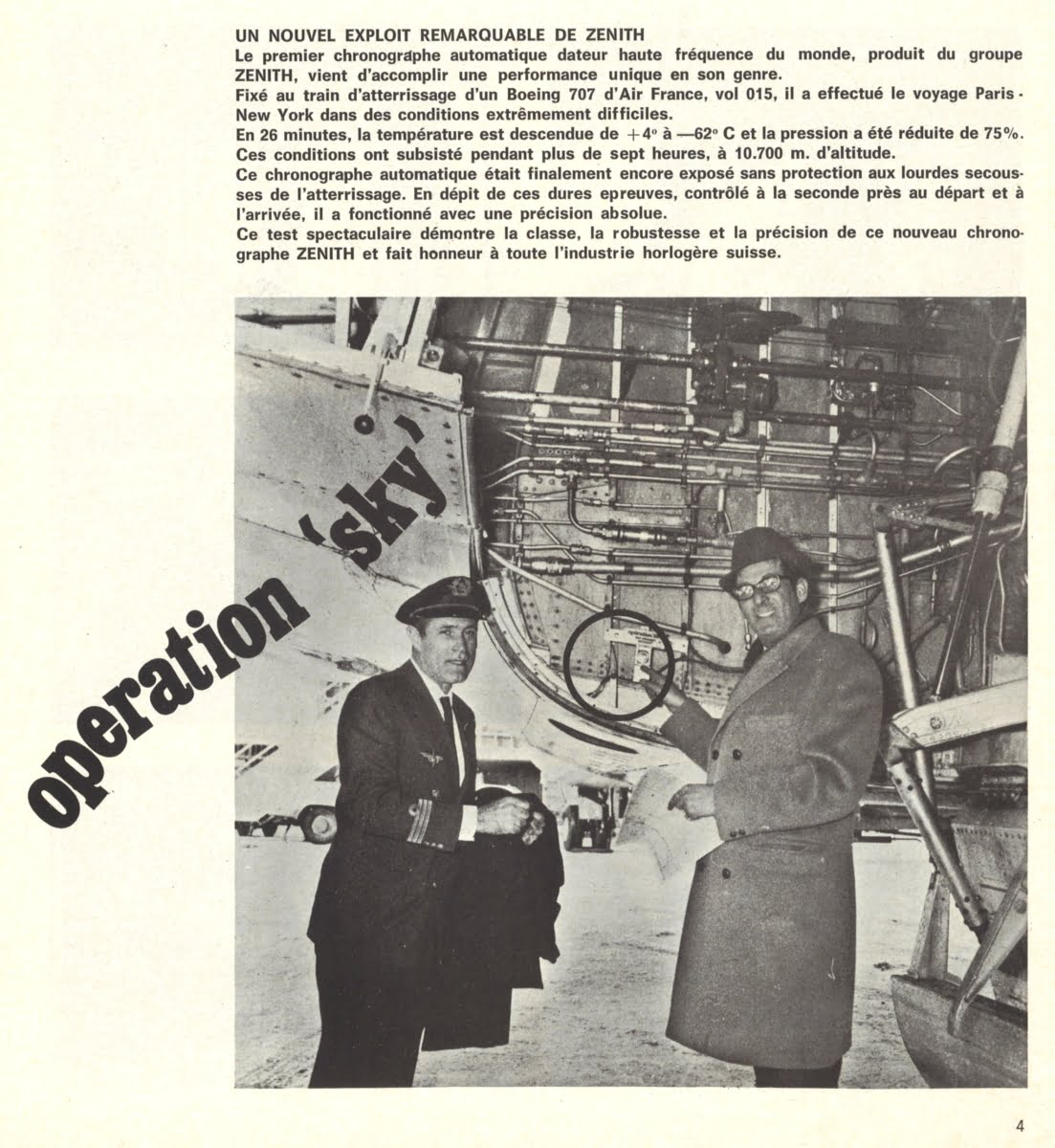 After more than 50 years, it is time for the A385 return as a Chronomaster Revival model. Chromaster Revival A385 is much more than a vintage-inspired design, it is a true reproduction of original 1969 model as result of " reverse engineering" study done by manufacturing house. Every part of A385's 37 mm diameter stainlees steel case is faithful to the original 1969 by using original drawings and production plans.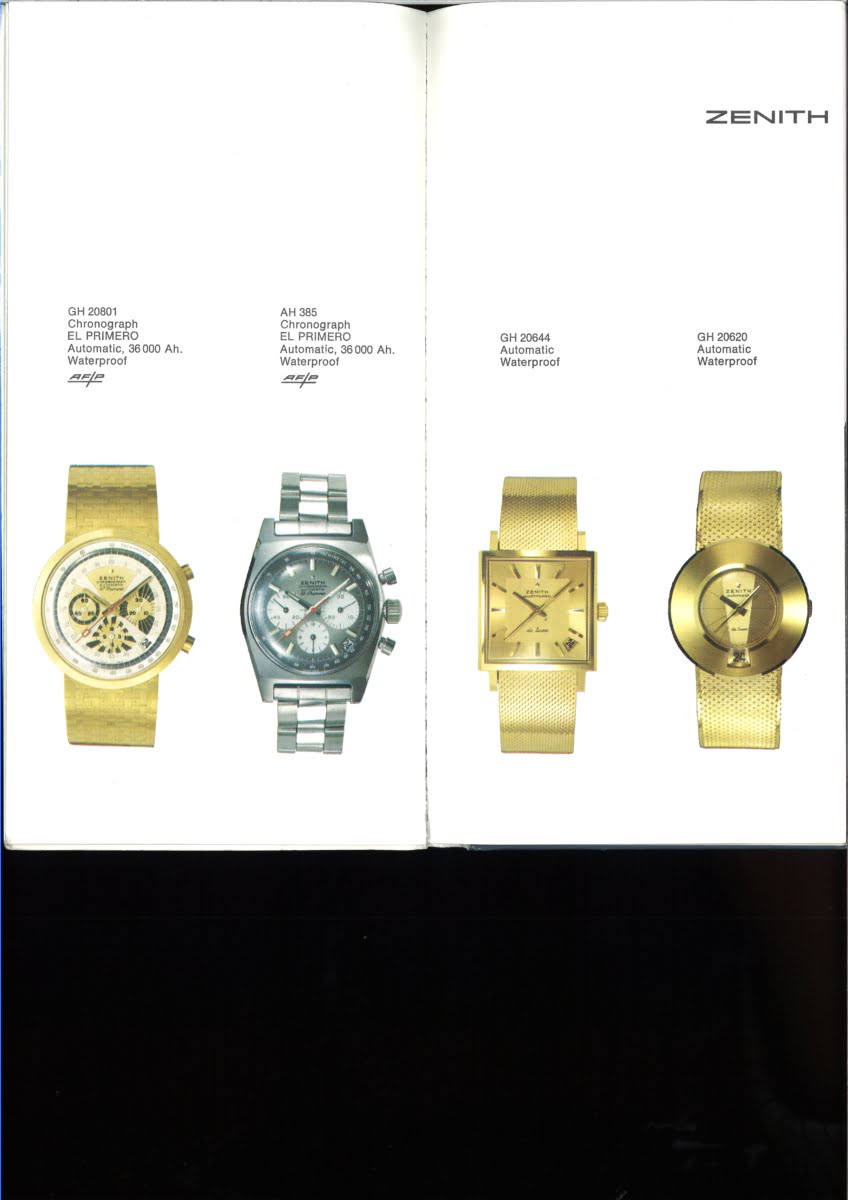 The only difference is that El Primero 400 chronograph movement can be easily seen thanks to sapphire glass case back instead of the domed sapphire crystal, which is stronger than acrylic glass and closed solid steel case back.
What made the A385 interesting was the smoke brown dial with a vignette effect that darkened towards the edges and give the visual depth of the dial as if it were a domed structure. For the Chronomaster Revival, Zenith tried to recreate the same warm tones and gradual color effect, almost indistinguishable from the original with its red chronograph central second and silvery-white chronograph hands.
Chronomaster Revival A385 is maintaining retro theme, watch was released with a steel bracalet and light brown calfskin strap.