Zenith dropped the Zenith Defy Extreme Double Tourbillon which equipped with one of the most advanced chronographs of the brand to date.
Becoming an iconic Zenith collection with its octagonal case design and bezel, the Defy series has recently added a new model to its family: Zenith Defy Extreme Double Tourbillon. The timepiece is more "extreme" than ever with Zenith's Haute Horlogerie double tourbillon.
Similar with predecessor, the Defy Extreme Double Tourbillon is made in 45 mm diameter case under a 12-sided bezel. The watches come in two different cases: carbon fiber and titanium with rose gold. Surrounded by the 12-sided bezel, the open dial displays most parts of the movements.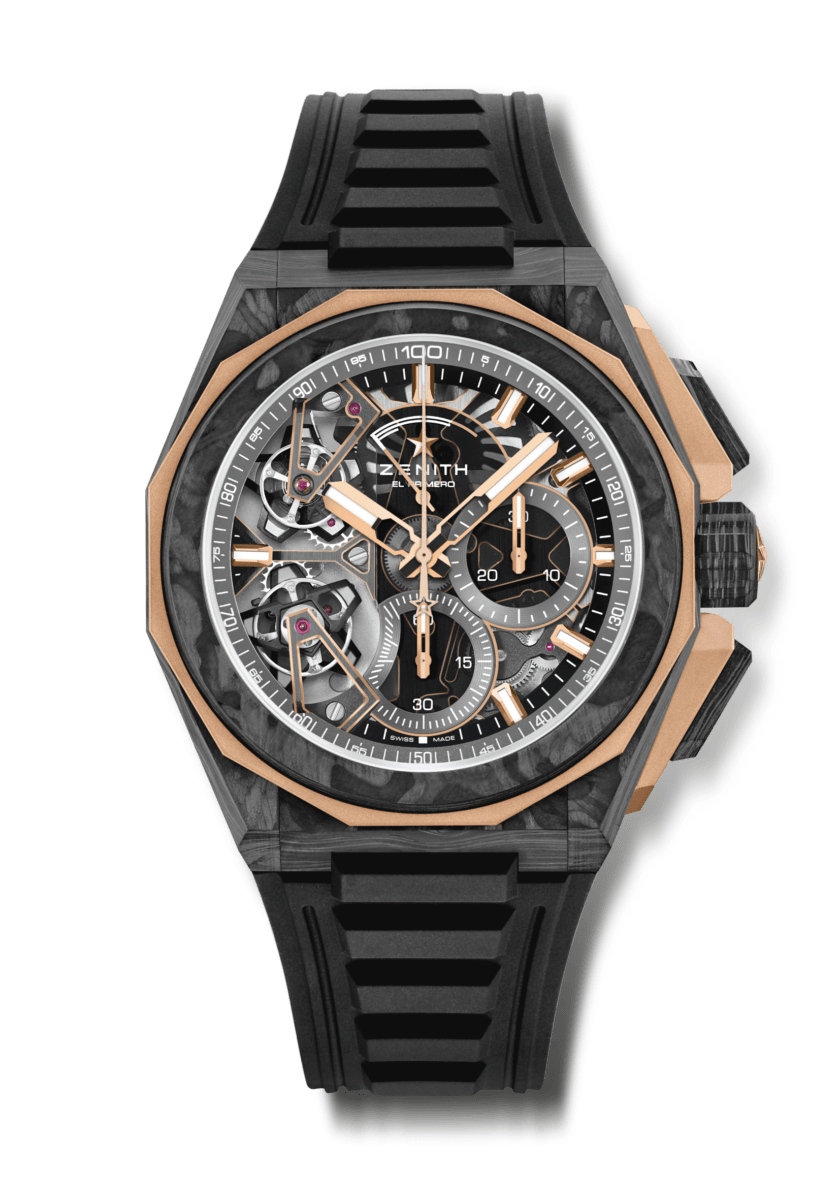 Defy Extreme Double Tourbillon equipped with El Primero 9020 chronograph with 60-second tourbillon driving the time and a 5-second tourbillon driving the chronograph for ultimate precision. The 60-second tourbillon runs at 36,000 VpH and completes one rotation in 60 seconds. On the other hand, the chronograph beats at 360,000 VpH and rotates around the dial at 5 seconds.
Housing two independent tourbillons, the El Primero 9020 and the Defy Extreme Double Tourbillon represents the pinnacle of innovative haute horlogerie with the fastest tourbillons ever made.