Alexander McQueen invites 12 women artists to create their art works inspired by the looking from Pre- Autumn/Winter 2022 Women's Collection to reveal the diverse perspectives of creativity.
As you might remember, creative director Sarah Burton has turned her route to Wales for the 2020-21 Fall/Winter collection and inspired by the country's heritage and folklore. This time, an Alexander McQueen collection give inspiration to artists. The Maison invites 12 women artists to create their works of art that inspired by looking from the Pre-Autumn/Winter 2022 Women's Collection.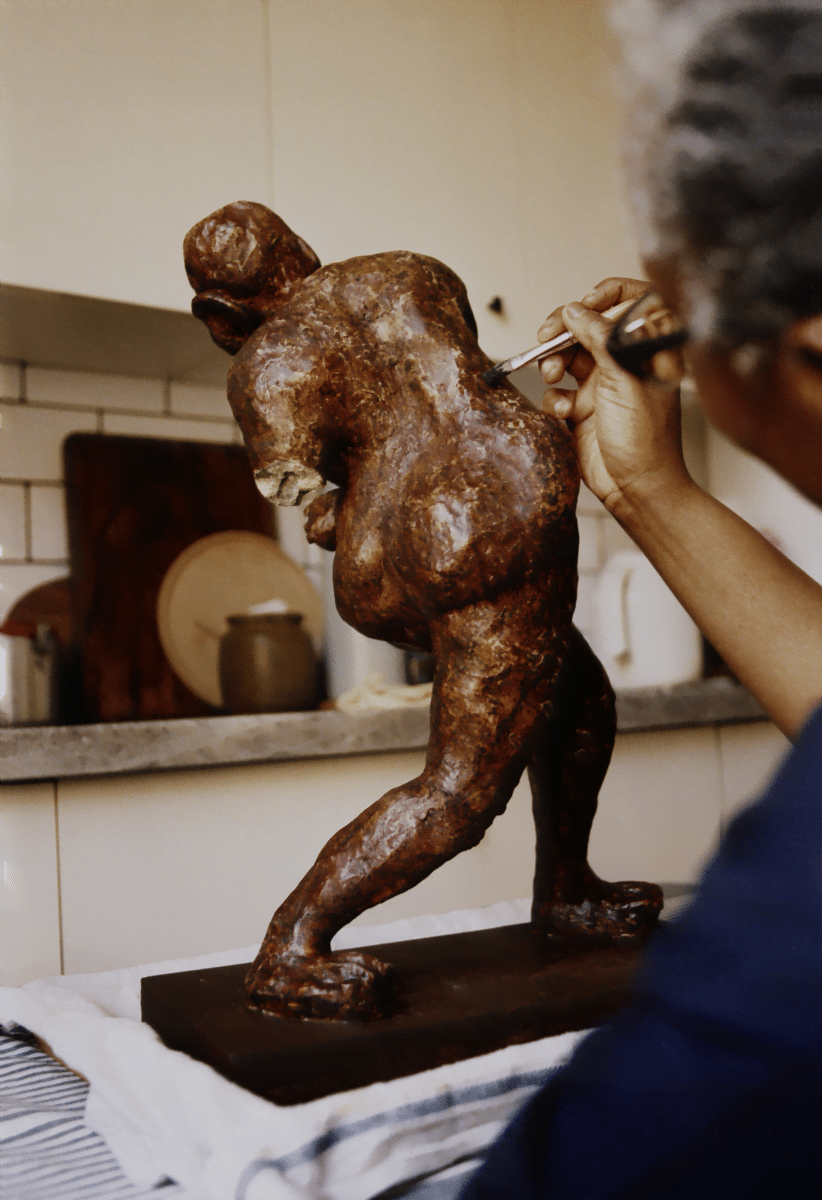 Each woman artist chose a design from the collection and started working by establishing a dialogue with the creative team of the fashion house. And the result is a work of art inspired by a clothing design. It can be said that black and leather are used mostly in the collection, and it generally designed by sharp lines. The collection features looking that harmonizing black leather skirts, high-waisted trousers, strapless corset dresses and shoes in black or Welsh red leather. On the other side, asymmetrical ear sets or sculptural earrings in antique silver or gold metal completed the looks.