You can walk through time and explore artworks from 1545 to the present day in Tate Art Gallery.
"Painting is but another word for feeling."
John Constable
As we enter a new weekend which we will stay at home, we invite you to an art travel. Moreover, it is not only a spatial journey in a museum, it can be considered as a time travel as well. You can find artworks from 1545 to present day in the rooms of Tate Art Gallery. These rooms offer a chronological display of Britain's great artists, the display arranged by decade. The art gallery which is closed bacause of pandemic, but you can explore its galleries online. We have complied some highlights from the exhibition for you.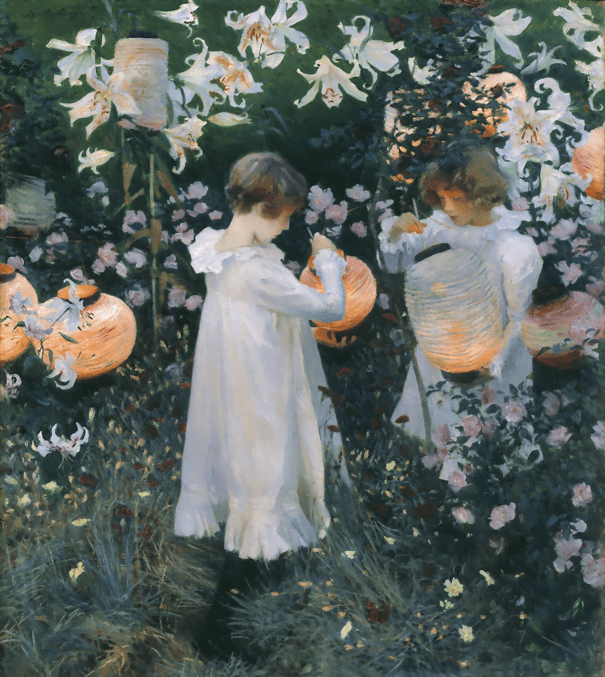 One of the highlights of display is John Singer Sergent's painting "Carnation, Lily, Lily, Rose". Sergent wanted to paint from real life. The girls in the table are Dolly (left) and Polly (right) children of Sergent's friend Barnard. It was painted in a garden in Broadway, a village in South west England. The story of painting: the children were lighting lanterns just before it got dark and there were only a few minutes where the light was right. Therefore, he would place his easel and paints, pose the models beforehand and start to paint in the right moment. When summer ended and the flowers are died, he replaced them with pot plants.
(Gallery Label, July 2020)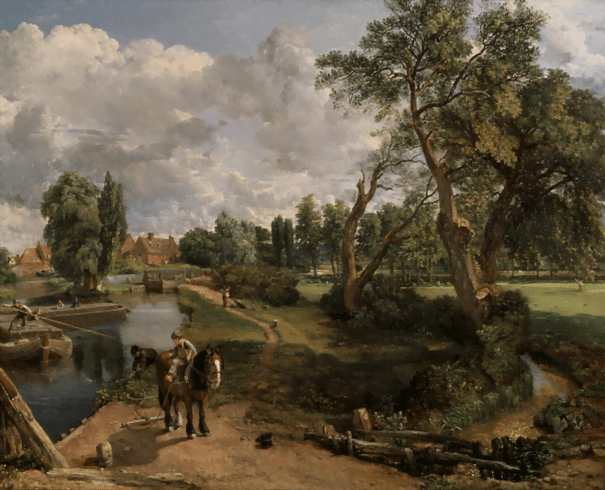 It is a indisputable fact that we understand the value of nature more and more. Especially, the days we have experienced in our homes during the pandemic, enabled us to see our inevitable connection with nature. That's why, we are choosing a landscape painting from highlighst. "Flatford Mill" is a landscape painting that by John Constable in 1816-7. Canstable is a famous English landscape painter, his most of works painted in the Stour Valley where his father a miller and merchant. This painting shows barges approaching Flatford footbridge after passing thorugh his father's mill and townspeople.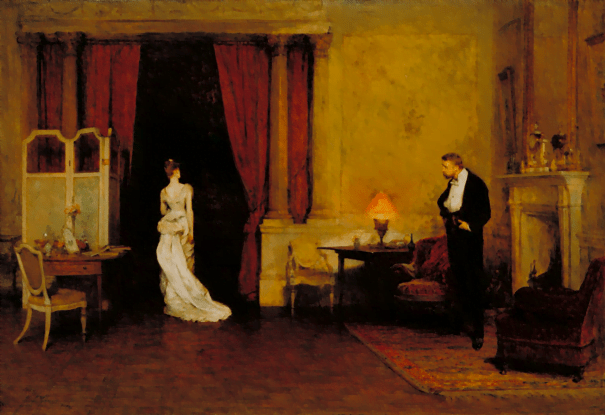 "The First Cloud" is the last of three paintings by William Orchadson on the subject of unhappy marriage, painted in 1887.the empty space of parquet flor emphasises the psychological tension between the couple. It is suggested that the empty between the couple is an indicator for more serious problems. When it was first exhibited, Tennyson's poem Merlin and Vivien were published in catalogue: " It is the little rift within the lute, that by and by will maket the music mute".
(Gallery Label, November 2016)