After an eventful London summer, August seemed to prepare us for the opening of the season. Field Day, which stood out among the many events that took place in Victoria Park, hosted names like Aphex Twin and Bonobo on August 19 this year. Jungle and The Strokes concerts were held in Victoria Park, where outdoor activities took place in abundance. For those who will come to this event next summer, the best transportation option, especially at the end of the concerts, is to hop on one of the bicycles provided by the municipality and have a pleasant journey. Otherwise, the ride home can be a bit tiring due to the crowds.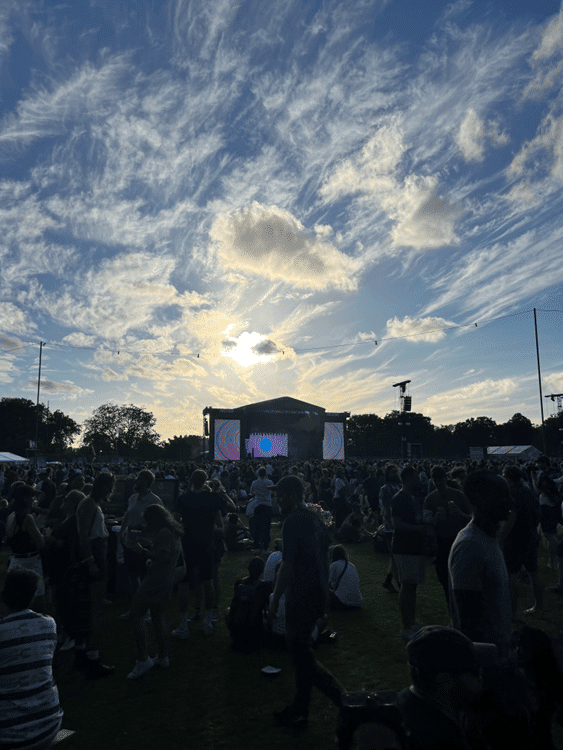 If you are among those who already miss summer, you can add the open-air cinemas organized throughout the summer in London to your list of things to do. Especially after taking a short tour on a boat on the Thames River, watching a movie with a view of Tower Bridge is another pleasure… In addition to all these, you can meet the works of unknown artists in mixed summer exhibitions in galleries. Especially the RA Summer Exhibition held at the Royal Academy brought the works of many artists together with the audience as every year. Now it is here with a new exhibition that will create a lot of buzz. The eagerly awaited Marina Abromovic exhibition has started at the Royal Academy! Live performance art can be both surprising and intimate, and according to Abramovic, it also has a transformative power. By experiencing these performances, an interactive exhibition is offered. In a remarkable career spanning more than 50 years, Abramovic's retrospective continues until January 1, 2024, attracting audiences with works that push the limits of body and mind.
Another harbinger of the opening of the season is Frieze Sculpture! The 11th edition of Frieze Sculpture Park, curated by Fatoş Üstek, opened on September 20th. The works of many artists, including Ayşe Erkmen's sculpture, are spread all over the park. Frieze Sculpture can be seen at Regent's Park until October 29, 2023. Along with Frieze Sculpture, the 20th edition of Frieze and Frieze Masters will also be on view between October 11-15.
Tate Modern Lates at Tate Modern, which hosts the exhibitions Yayoi Kusama and Hilma af Klint & Piet Mondrian, will take place on October 27 at Turbine Hall. The event will feature DJ sets, craft beers and cocktails inspired by the exhibition. As I mentioned, in addition to this event, the Yayoi Kusama – Infinity Mirrored Room exhibition, which will continue until April 28, 2024, is also worth seeing.