The boutique winery established by engineers Nazan-Necdet Uzun for chateau winemaking in the ancient lands of Tekirdağ, which plays a crucial role in the history of viticulture, once again reminds us that passion is the driving force on the road to dreams.
Can you remember the last time you dreamed of turning back on the ordinary and going on a vacation that would change and transform you spiritually? For wine enthusiasts, nothing can be more transformative than spending time in a vineyard in the heart of nature… You can enjoy the tales told around the fireplace at night accompany the time that goes passes quickly between nature walks, smells, flavors, and tastings throughout the day. This autumn, we invite wine enthusiasts for such an escape with rich discoveries to set out for Uzun's boutique winery, which rises like a magical French castle on the Historical Wine Road in Tekirdağ. There is good many reasons…
This boutique winery is like a fairy tale land, yet it is also contemporary and authentic… Because the owners are two engineers who served the society for many years with their technical and technological equipment. Therefore, the share of technique cannot be underestimated in this personal project that they blend their vast knowledge of life with love wine. The boutique winery has an Organic Agriculture certificate and used sustainable and organic practices, which show that two valuable engineers find the time do something in this vast land. However, of course, there rare wines cannot be called as an engineering product. For those get wines in perspective, they are all romantic French blended with love…
First of all, let us now listen to the story of the establishment of boutique winery: Uzun's have lived in the USA, where winemaking is a major tourism area for years. Their wine passion began after they moved to California. Since the mountains of Los Gatos mountains are surrounded by vineyards and wineries, they spend their weekend with tasting unique wines.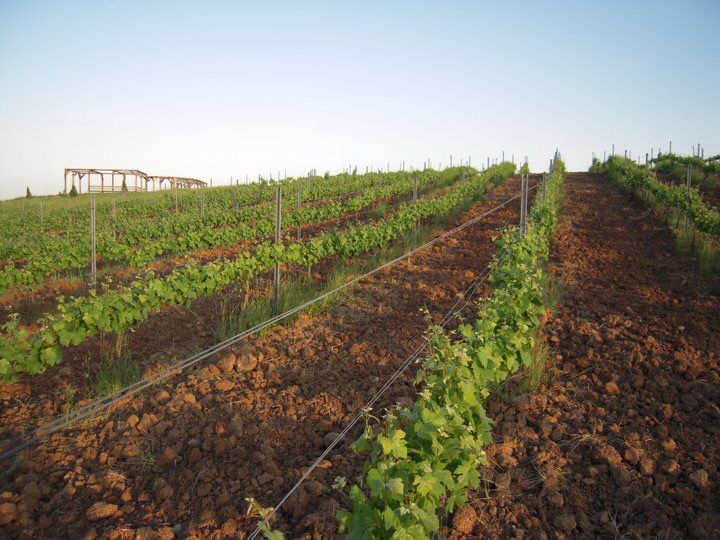 As long as they live there, the founders of the boutique winery understand that there is a culture rather than a love for wine in the fertile lands of California. Later on, when they returned Turkey, they sought a vineyard with the idea of sharing these precious feelings with their loved ones. As a result of some research, they decided on Tekirdağ, due to its high tourism potential and fertile lands. At this point, they highlight that the climate is primary driver in viticulture, and soil comes after the climate. Their journey began with this knowledge and that they established their vineyard, where organic methods are employing, on a 146- hectare land in Tekirdağ's Çeşmeli Village in 2005.
Protecting nature has always been as important as producing quality wines at this boutique winery. Today, the vineyard in which the solar panel and two wind roses are used, is one of the most important boutique examples of sustainable agriculture in our country.  On the other hand, the climate factors make these vineyards even more privileged. How so? For instance, the amount of sunlight received by the mountains' south and north side is different. Furthermore, soil structure differs from region to region, just like the change in the amount of wind. All these factors play an important role in growing process of grape that will turn into wine. The Uzuns decide on the grape varieties by analyzing the climate movements that they examine through the eyes of engineers. Later on, the maintenance time is decided. On the whole, viticulture requires great effort and attention. So much so that, the first wine of vineyards established in 2005 was obtained exactly three years later, in 2018. That is, it is all about care, effort, and patience… Cabernet Sauvignon, Merlot, Syrah, Zinfandel and Öküzgöz grapes are grown in these vineyards, in which the grapes are harvested with very little intervention. Also, the wines produced from Pinot Noir, which the Uzuns loved to drink while living in California, draw attention.
The boutique winery where these two engineers, who are truly devoted to wine and viticulture, live with their dogs Syrah and Merlot, should be on your agenda as one of the few wineries in our country engaged in chateau winery. Not just for a pleasant weekend… Moreover, to dive into the world of new tastes, to live in the moment and to remember once again that passion is the driving force on the way to dreams…