The achievement of Roger Federer, Rafael Nadal and Novak Djokovic, also known as "Big Three", continue to exceed the limits of succeed. So, how did this story begin?
At the beginning of the millennium, men's tennis was literally changing the flag. Pete Sampras and Andre Agassi, who were stars of tennis world at the end of 80s and throughout 90s, were slowly leaving the stage, whilst young names like Marat Safin, Leyton Hewitt, Juan Carlos Ferrero, Andy Roddick were getting ready to be new stars. ATP, the management team of men's tennis, was also trying to shine this new generation through "New Balls Please" campaign. The advertising services provided by the communication agency Burson Marsteller highlighted the motto "New blood, new attitude". 
This campaign, which was seeking to ensure that men's tennis could remain interesting when Sampras, Agassi, and other star players went, had success in a way. Safin, Hewitt, Ferrero, Roddick all won the Grand Slam. Any of them were yet as steady winner as their predecessors, but that was okay. In any case nobody thought that only one of them would stand out.
Let me I explain, the failure of prophecy in the last sentence of the previous paragraph. The one of the faces of this advertisement campaign quite showed his face. He even did it at such a high level that he changed his sport. He is none other than Roger Federer…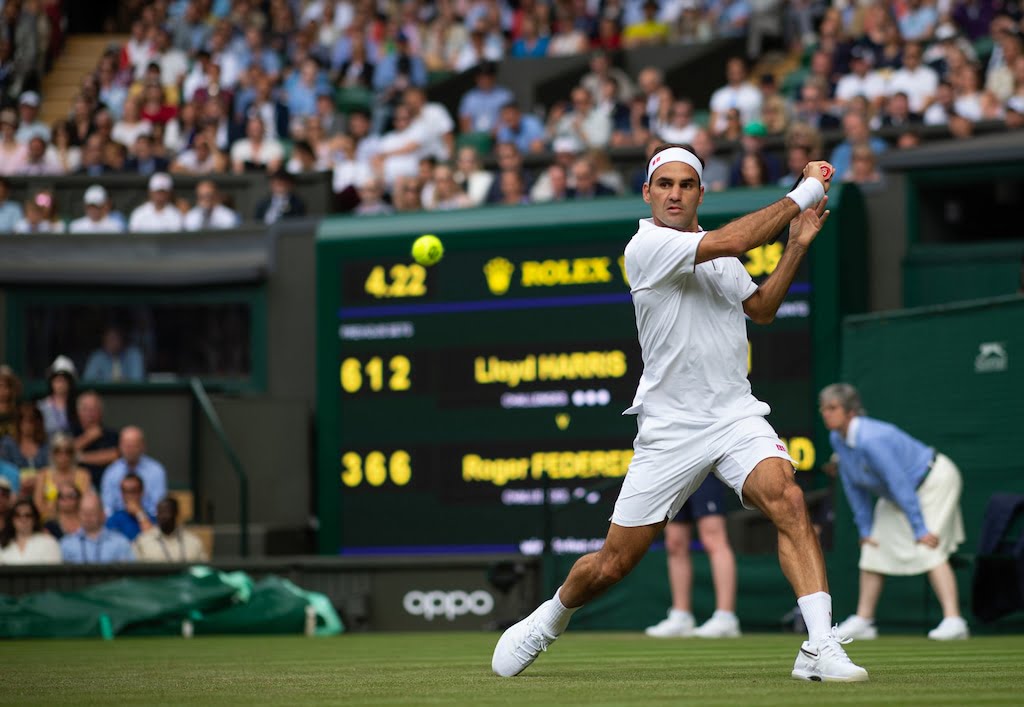 At 2001 Wimbledon, Federer caught the attention by knocking out the king of the tournament Pete Sampras in the fourth round, however, this great talent has also anger issue. Therefore, at that point, his limits were unpredictable. The young Swiss, who changed his approach to tennis before his first Grand Slam victory at Wimbledon in 2003 and learned to hide his disappointments, this was the "golden ratio" for the player. Federer's golden era began, when he conquered the ATP throne for the first time on February 2, 2004. In those days, there were some whispers that Sampras' 14 Grand Slam titles record could be beaten. Of course, this time, the public did not think that Federer could be stopped. Indeed, who could be rival to this unrealistically fluent, sharp and aesthetic offensive tennis player?
Yes, another failure of prophecy…
When Federer began to collect trophies for his collection, his great rival was already born on the clay courts of Spain… When Rafael Nadal turned pro in 2001, he was only 15… Then, he got his first tournament title in 2004 and first Grand Slam trophy in 2005 at Rolan Garros. When it comes first match of these two players, Nadal beat Federer. The young talent was one of the most complete tennis champions in history, just like Federer. 13 Roland Garros victories would be the most impossible record in tennis one day.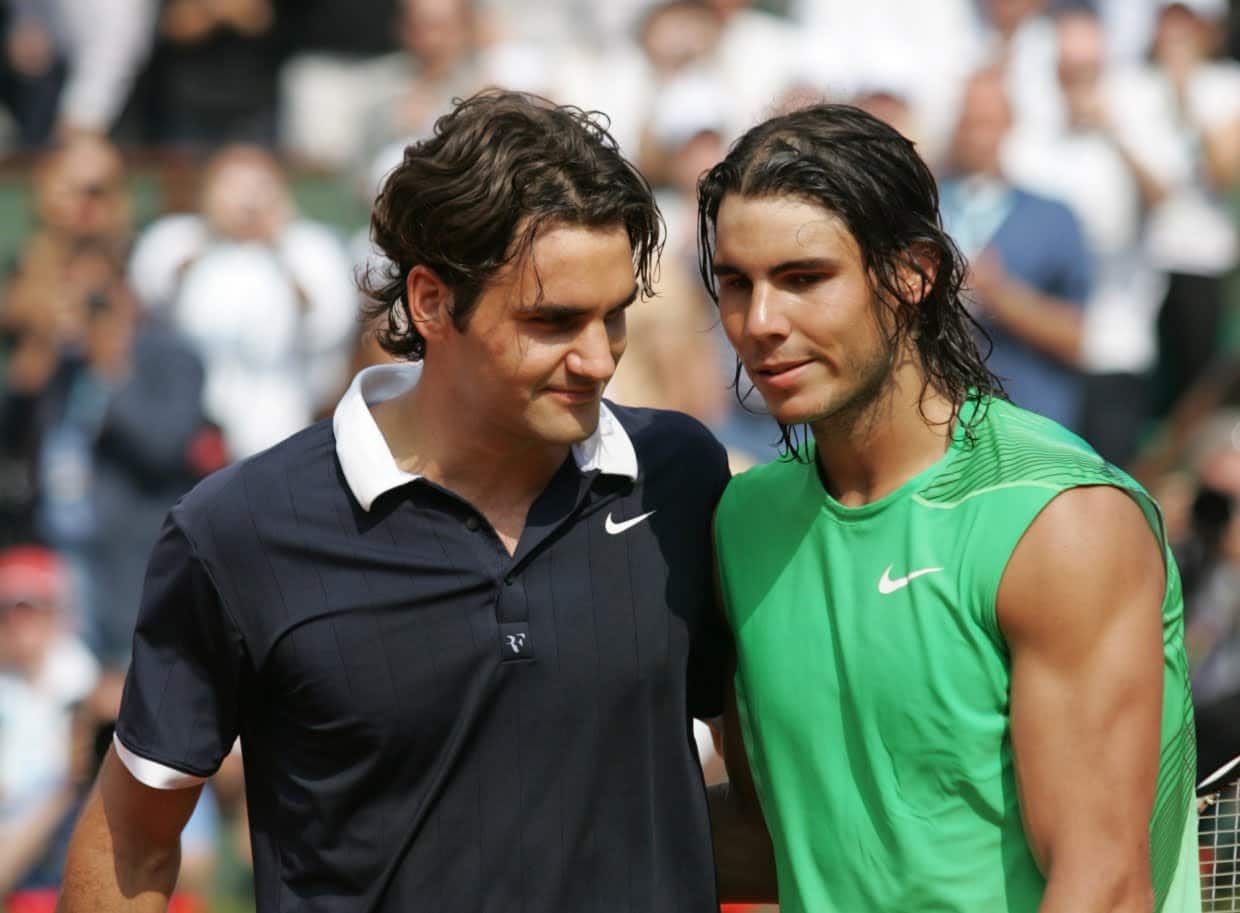 Federer and Nadal, so to speak, swept the generation that emerged in the early 2000s on their own, and this duo revealed a dominance that had not even been given to the Emerson-Laver, Borg-McEnroe, Sampras-Agassi duos. By the 2010s, a third was added this group: Novak Djokovic. He was a special talent who found himself in the tennis courts at noticeably young age. Particularly, he stood out with his proficiency in returning serve and his dexterous playing in the back line. Although he was better than his other rivals, he was not able to conquer throne of Federer and Nadal. Despite winning his first Grand Slam in 2008, a turning point would come to the life of the Serbian racquet, who continued to march in third place.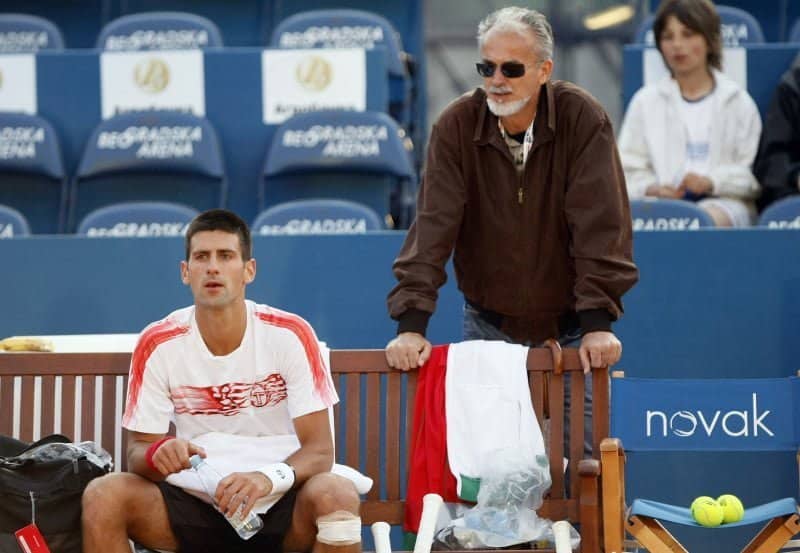 Igor Cetojevic, a medical doctor, noticed that there might be a problem in digestive system of Djokovic, and he was right. Cetojevic's recommended gluten-free diet increased both Novak's fitness and physical capacity. Thanks to this diet and the inspiration he got from the Davis Cup trophy, which he led the Serbian team in 2010, made him a completely different player. In 2011, Djokovic finally became a part of Federer-Nadal team and "Big Three" was entirely formed.
In professional sports, especially in a physical branch like tennis, 15-20 years is a considerable amount of time. That's why, it's surprising that the "Big Three" dominance that has continued since Federer's debut in the early 2000s, which has been ramped up with the joining of Nadal and Djokovic, still continues. To date, Roger Federer and Rafael Nadal have 20 Grand Slam and Novak Djokovic has 19 Grand Slam. Simply, they have shattered all records. Furthermore, they have proven that tennis careers that used to slow down in early 30s can stay competitive well into 35s or even 40s with hard work and motivation, just like Serena Williams.