The US Open continued its mission of producing new champions in 2023, and this time it was Coco Gauff's tale. This was a victory that had been heralded for years…
Many people remember the 2019 Wimbledon with its iconic Roger Federer-Novak Djokovic final. There is nothing strange about this. It is impossible to forget Federer, who challenged the best player in the world just days before his 38th birthday, and Djokovic, who won the championship by converting match points scored by his opponent on his own serve… But an important line in the story of the same tournament is now increasing its value. Because 15-year-old Coco Gauff shocked the tennis world by eliminating five-time Wimbledon champion Venus Williams, and then advanced to the fourth round with her victories. The young star, whose idols were Serena and Venus, was making a great impression in her first senior exam.
While big dreams were being made for Gauff, who won the first championship of her career at the Linz Open tournament in the same year, there were also some obvious question marks. The competitive world of professional tennis was cutthroat. We have witnessed how difficult it is for rackets, especially those who became famous at a young age, to cope with this. One of the names that comes to mind immediately is Jennifer Capriati. The American tennis player, one of the unforgettable child stars in WTA history, is remembered for her premature successes and the personal problems she experienced afterwards. Although Capriati was an extreme example, it was difficult to predict how a teenager would react to being in the spotlight when he was still a teenager. It is undeniable that Coco is a success story in this sense.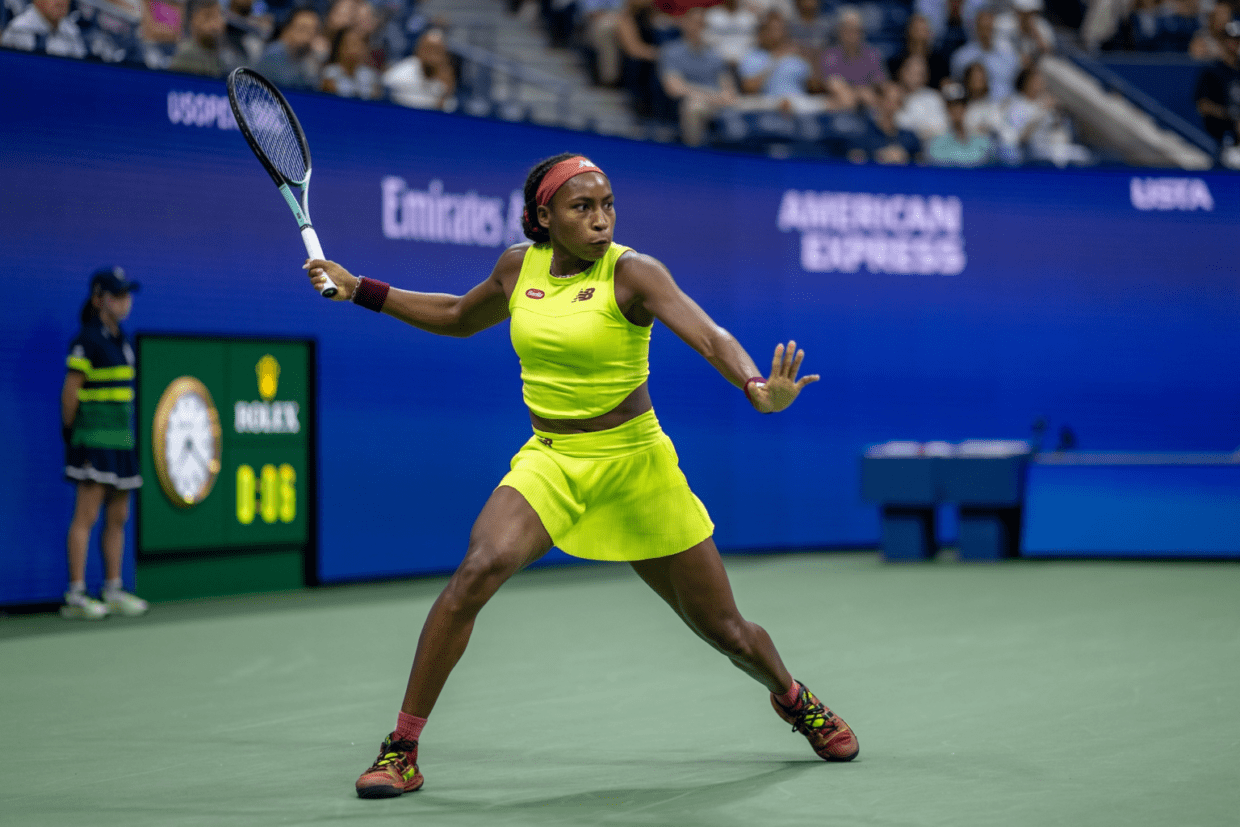 After making her debut at the age of 15 and being heralded as the "future of US tennis", Gauff's growth could be taught in books. So much so that it can be said that Corey and Candy Gauff, whose parents both played sports at the collegiate level, have a very consistent approach. Corey Gauff said, "We knew exactly what path Coco had to go through to become better" and explained that his primary goal was to ensure his daughter's discipline and happiness. But like many other family coaches, he was able to step back at some point and leave the job to the professionals.
Don't get me wrong, until the 2023 season, Coco Gauff had a very respectable career considering her age. She has improved in the rankings every year, won several WTA tournaments and even reached the final at Roland Garros in 2022. Still, she looked like she needed a push to take the next step. After losing Wimbledon in the first round two months ago, she decided to change her team. She first signed with former Spanish tennis player Pere Riba and then with experienced coach Brad Gilbert. Gilbert was one of the most masterful tacticians tennis has ever seen, and his additions to Gauff's defense-first style of play were critical.
Gilbert, who carried Andre Agassi and Andy Roddick to slam championships in the past, made his touch on Gauff felt from the first tournament. The young star, who won in Washington and shortly after in the 1000 tournaments in Cincinnati, came to the US Open as one of the favorites. "I used to feel satisfied when I reached the advanced rounds of a Grand Slam, but now I have a different perspective", said Coco, who walked to the final with this motto despite playing difficult matches. After her semi-final match, where she beat Carolina Muchova, she said, referring to Kobe Bryant's unforgettable 2009 NBA Finals press conference: "My work is not done yet…"
Indeed, it was as much as he said. Coco, who reached the second Slam final of her tennis career at the age of 19, was defeated in the first set and shared the match with the second set. Aryna Sabalenka would rise to the world number 1 in the new week, and she had thunderous tennis. Sabalenka, who dictated with her great striking force, began to make mistakes as Gauff began to send everything back in one run. And self-destruct at some point in familiar form. Of course, this was primarily related to the game plan established by Gauff and her experienced team. Maybe he didn't play the flashiest tennis on the court, but he managed to get the result. Gilbert's presence could not have been felt more clearly.
This story, of which the whole world is a part, has now reached brand new dimensions at Wimbledon 2019. Coco Gauff, who became the youngest US Open winner since her idol Serena Williams, will try to follow the iconic racket as much as she can. Of course, at no point should one think that the job is over. Because this is what he needs to do to evolve from a champion to a legend.