We searched for the essential care products and beauty tips for your beach bag for healthier skin and a better tan.
Sun Screens
You may find the insistence on sunscreen a bit exaggerated, but it's completely justified. Sunscreen should be one of your indispensable care steps, not only in summer, but also in winter, even when you don't leave the house. UVA and UVB rays have many negative effects, from deteriorating skin quality to causing serious ailments. When this is the case, the first item you should have in your beach bag is, of course, a sunscreen.
There are different formulations of sunscreens and types that provide extra benefits. Your face has more sensitive skin than your body. Therefore, you should take care not to tan your face and ensure minimum contact with the sun. When choosing your sunscreen for the face, include products with a high protection factor among your must-haves. If your skin is prone to blemishes, you can add formulas fortified with anti-blemish ingredients like niacinamide to your shopping list.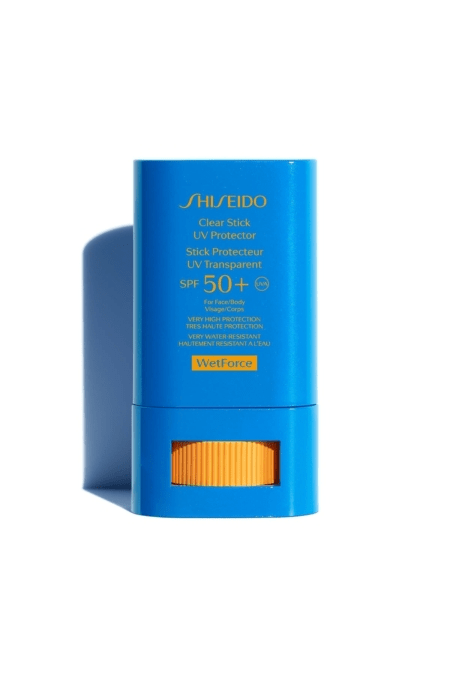 Products resistant to water, sweat and heat should be one of your priorities on the beach. Products with a light structure that do not leave any residue behind, are easily absorbed and fit on the skin quickly, are also reasons for preference so that you do not compromise on your beach comfort.
Although you prefer a durable formula, sunscreens lose their effectiveness over time and need to be refreshed. At this point, let's say that it takes 20-30 minutes for chemical protective products to become active, and mineral and mineral protectors protect the skin as soon as they are applied. Of course, both formulas have their posivite and negative effects but when you're at the beach with the sun, it may be more useful to turn to mineral formulas. Finally, if you don't like the feeling in your hand when you have renewed your protector, you can choose spray products for the body and practical stick designs for the face, which are among the favorites of the last period.
Finally, let's clarify the question of whether the same sunscreen can be used on the face and body. Answer: Yes. However, if you have extra sensitivity and skin problems on your face, and if your skin type requires extra care and attention, different products should be used!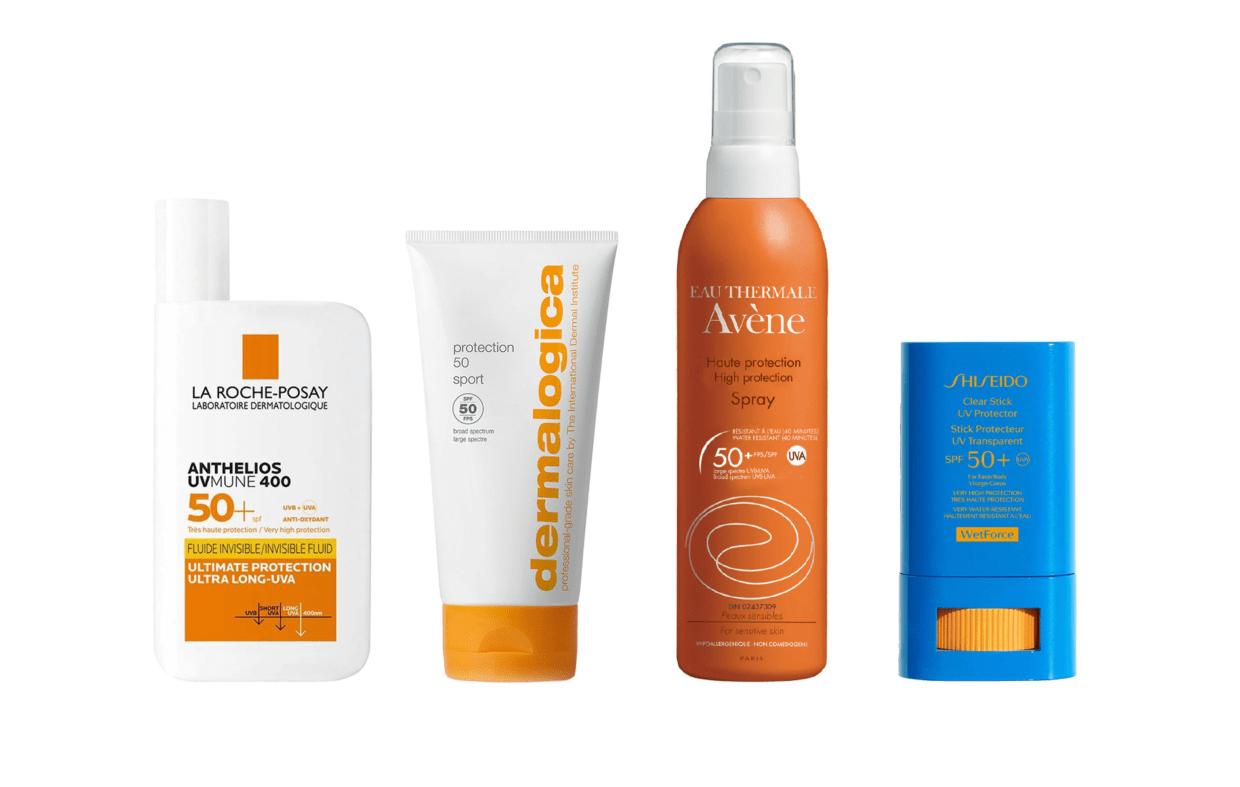 Bronzers
In fact, let's say at the beginning that you should protect your body from the sun as much as possible, just like your face. Since the body skin is more durable than the face and to have a tan that keeps the memories of summer days, we can unfortunately ignore our sensitivity limits here. At this point, for a healthy and long-lasting tan, you should pay attention to the products you choose for tanning as well as the hours you will go out to the sun.
Avoid ultra-tanning oils at first unless you have dark skin or haven't gotten used to the sun enough yet. Rapid and severe exposure to sunlight can cause skin burns, sensitivity and tissue damage.
You can gradually manipulate your skin color with bronzers containing protection factor as well as high protective creams. With tanning oils, you can moisturize your skin and ensure that it gets a smooth color.
Hair Care
When it comes to sun and beach care, the hair lags a little in the background. But when you come across split ends and dry tufts after your holiday, regret is great. We also have tips and favorite products for your hair to come out unscathed from the harsh conditions of the beach.
Your hair is also damaged by UVA and UVB rays. For this reason, you should definitely keep a product with a nourishing and protection factor for your hair in your beach bag. As a classic sun shield, you can also get help from support forces such as hats and bandanas.
Pool and sea water, which dry the hair strands, are among the factors that cause dry hair strands and the problem of frizz. Take advantage of the water-repellent feature of the oil by applying any care oil to your hair before entering the water. With this method, water will be absorbed less into the hair and will not damage the hair strands, and you will also care for your hair with oil. So, enjoy the best of both worlds!
Finally, you can also pack a comb and, if possible, hair spray in your beach bag. Keeping knotted hair requires a lot of effort while opening it later and causes the hair to break. If you say you don't want to deal with it, you can also style your hair with anti-tangle models such as braids or twisted buns.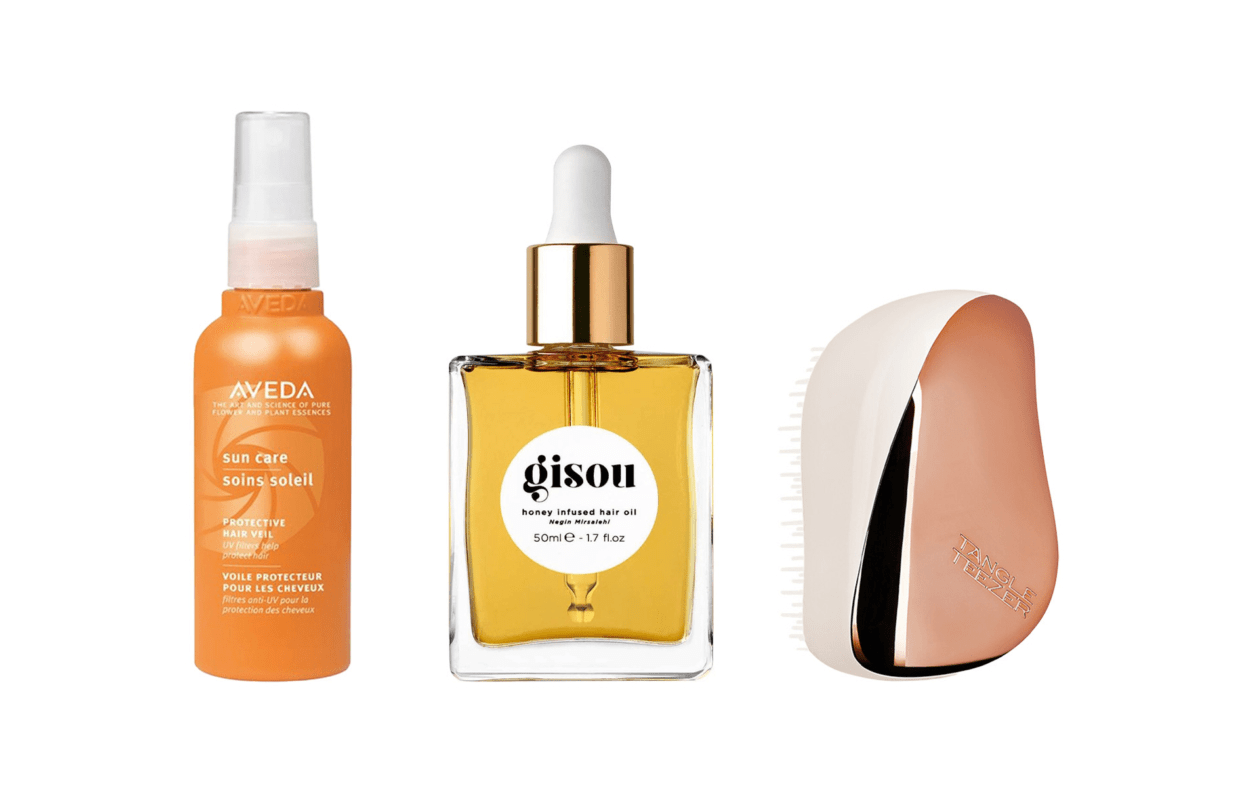 Forgotten Details
Your lips have the thinnest skin on your face after your eyes. In other words, it should be at the top of your list of things to be protected. Therefore, a protective lip balm should be in your bag and be refreshed frequently. You can make a small touch not only to your beach care but also to your beach beauty with coloring products.
The hands where the signs of aging begin to appear first and the nails that are dry and worn due to environmental factors are also among the things you need to take care of. While applying your sunscreen, do not leave the border on your wrists, apply the product on your hands and fingers. Nourish and strengthen your nails and dry cuticles, which are prone to breakage and peeling upon contact with salt and chlorinated water, with a moisturizing cream or oil.