iPhone 13 Pro and iPhone 13 Pro Max comes with in 5 new colors and an advanced new dual camera.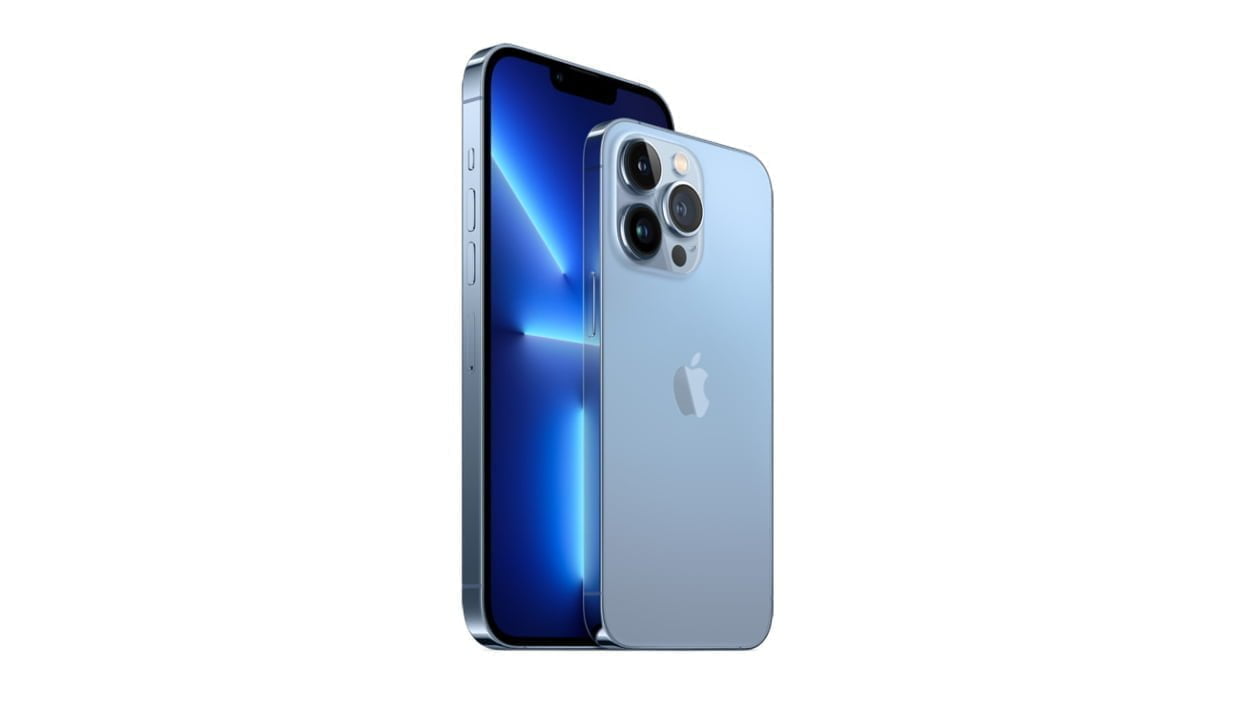 While the iPhone Pro and iPhone 13 Pro Max models, which came in 5 new colors and an advanced dual camera, Apple Watch Series 7, the new iPad mini and iPad were among the other models announced. As you remembered, the iPhone 12 models had announced by Apple last spring and made feeling of excitement in both technology and brand enthusiasts. On the other hand, the iPhone 13 models that were introduced last month, come with the most advanced pro camera system to date.
Before moving on the most advanced iPhone camera of all time, we take a closer look at the display. Completely redesigned, the iPhone 13 Pro and iPhone 13 Pro Max models feature an all-new Super Retina XDR display with 120Hz app, ProMotion that making the touch experience faster and more responsive. So this means that the display has a 28 percent brighter than previous models, new model also doubles boasts a 120 Hz rate. The battery life reaches up to 1.5 hours on the iPhone 13 Pro, which reaches almost up to 2.5 hours on the iPhone 13 Pro Max.
For me, the most exciting feature is that the advanced camera, because our memories to be photographed will increased as the pandemic slows down and life returns to normal. Introduced with a dual camera, the models improved experience by 47 percent. Models have 12-megapixel camera allows you to take much higher quality and realistic photos. A new shooting experience is offered with advanced hardware that captures much more detail and software that offers new photo and filmmaking techniques. Thanks to macro shooting, even the smallest details can be captured with a stunning beauty. All that remains for you that discovering the beauty of little things.
Night mode is another remarkable feature of the new camera. While updated ultra-wide camera offers a wider diagram, the LIDAR Scanner is used for portraits taken in bight mode, including clear images even in the dark. If you want to be an amateur cinematographer, the Cinematic mode could be interesting for you. For a much more creative storytelling, Cinematic mode can add shallow depth of field in shots and allows you to change the focus after shooting.
Another novelty is Photographic Styles application that can apply preferred Tone and Warmth setting to your photos. However, there the natural tones are preserved in details such as the sky and skin color. You can choose one of these Apple-designed preset -Vibrant, Rich Contrast, Warm, or Cool — and if you want, fine-tune it even further. For instance, with Tone option, you can change the setting for brighter and more vibrant colors and can increase it for stronger shadows and contrast. When it comes to Warmth setting, you can increase the setting in order to enrich the golden yellow tones and can choose to decrease it for blue tones.
For closer objects, there is a Portrait mode that you can adjust the Bokes effect and experiment with studio-quality lighting effects.
Another setting that increase the quality of shoots is ProRes. With the high color fidelity and low compression of ProRes, you can record and edit content on the go, and make it ready for broadcast.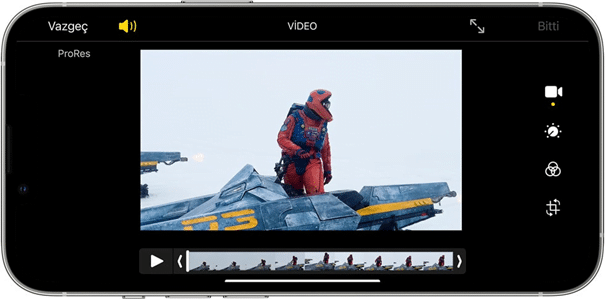 For shooting in medium and low light, the Deep Fusion feature comes into play. The feature performs pixel-by-pixel analysis of various poses and combines the part of create the final image. In this way, in the smallest details in photos are stand out.
Of course, we know that you want to take hundreds of photos with these new settings, but don't worry; iPhone 13 comes with up to 1 TB of storage. If you are an environmentalist who loves to shoot nature, knowing that iPhone 13 boxes are not wrapped in clear plastic, saving 600 metric tones of plastic, will also give you peace of mind when pressing the shutter (let us dream that there is an imaginary shutter on iPhone 13 which has a camera shotting such high quality photos).