Rolls-Royce announced its bespoke car, La Rose Noire Droptail, inspired by the Black Baccarat rose grown in France. Droptail, which will be produced in only four pieces, was designed with an Audemars Piguet Royal Oak Concept watch.
Black Baccarat, the famous rose of France, with its velvety petals that turn black in the shade and pearlescent red in the light, inspires Rolls-Royce's latest bespoke car, La Rose Noire Droptail. Rolls-Royce CEO Müller Ötvös said at the launch in California on August 19 that three more Droptails will be produced, and other models will be designed around a love story. La Rose Noire Droptail was produced for the 30th wedding anniversary of a special Rolls-Royce customer couple.
La Rose Noire, a modern interpretation of the roadster body type, is the third roadster model produced by the brand with two seats, after the Sweptail produced in 2017 and the Boat Tail produced in 2021. At the same time, the most complex parquet flooring in Rolls-Royce history can be seen in this car, so much so that the woodwork of the car was completed in almost two years. Designed with a removable hard top, La Rose Noire looks like an open roadster without its roof, and like a coupe with its roof. The production of Rolls-Royce's last masterpiece, the Droptail, took six years.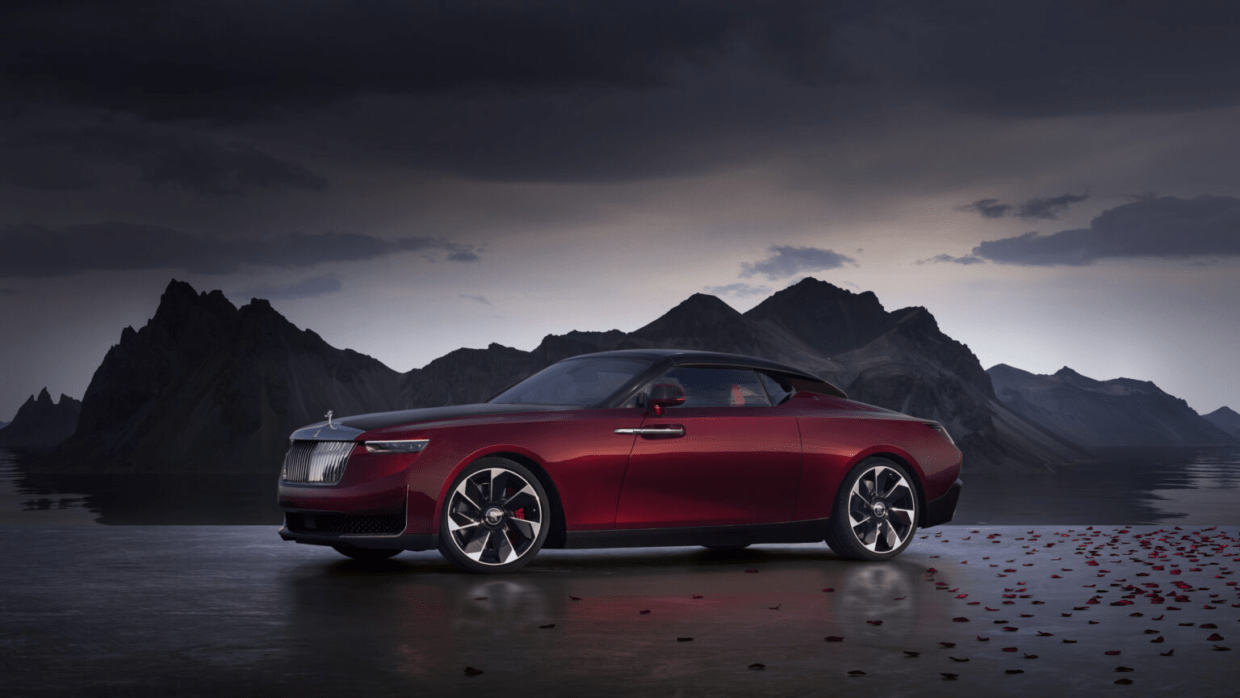 La Rose Noire Droptail has two different looks, one of which is a coupe with the roof closed. The coupe appearance of the car was inspired by the Western Coast Customs produced in the 1930s.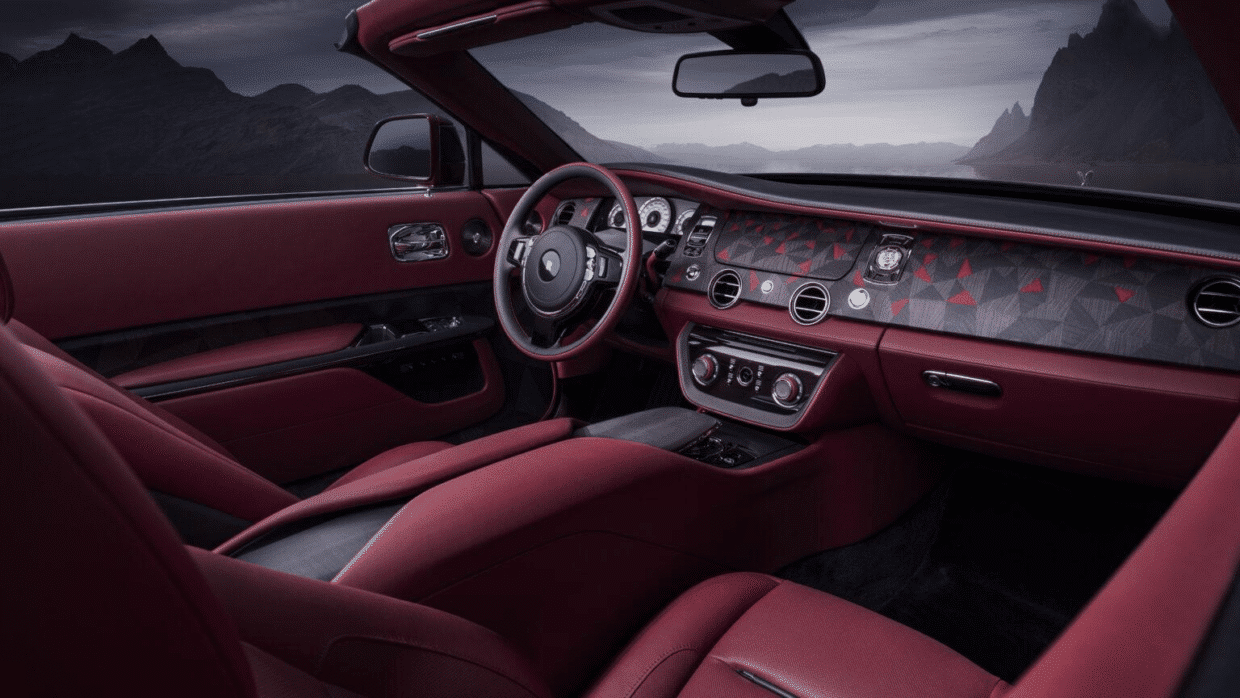 1,603 pieces of wood were used for the floors, which were designed in two years. Triangle-shaped wooden pieces refer to the rose petals from which La Rose Noire Droptail is inspired. The asymmetry in the design is designed to reflect the authentic look of falling rose petals. The seats are finished in dark red Mystery leather and light red True Love leather, each finished with subtle copper sparkles that evoke the pearlescent texture of Black Baccarat rose petals.
A 6.7-liter V-12 engine gives life to La Rose Noire. However, this engine is not the only mechanism in the car, the La Rose Noire cockpit watch was designed together with the Audemars Piguet Royal Oak Concept model. The watch specially ordered by the customer is not only used in the cockpit, but also worn as a wristwatch. Working with the automatic caliber 4407, the watch is paired with the colors of La Rose Noire; the inner bezel designed in red is accompanied by an open dial with black tones. After it has been removed from its slot, where it is inserted with an electric clasp mechanism, a design reminiscent of a rose-encrusted white gold coin designed by Audemars Piguet artisans is seen.