Airstream Interstate 24X adds a luxury touch to our adventure travels.
Some of you may remember the article that I wrote about iconic silver bullet Airstream trailers. I had started the article with these words: "… For those days when we dream of travels where the sun rises from left as we go south." And now, it is the travel season when sun rises from left as we go south, the evening breezes touching our skin gently, and the stars at night can be seen more than in a city night. If you like such travels, here a new Airstream article that gives you an overview of new Airstream Interstate 24X.
Technical Details
The chassis of Interstate 24X is produced to be the same power and design as the chassis of the Mercedes-Benz Sprinter Van. The vehicle has road-friendly features such as 188 hp and 3.0L V6 turbo diesel and six solid wheels. The front, back and sides of the van are coated with ultra-protecting covering.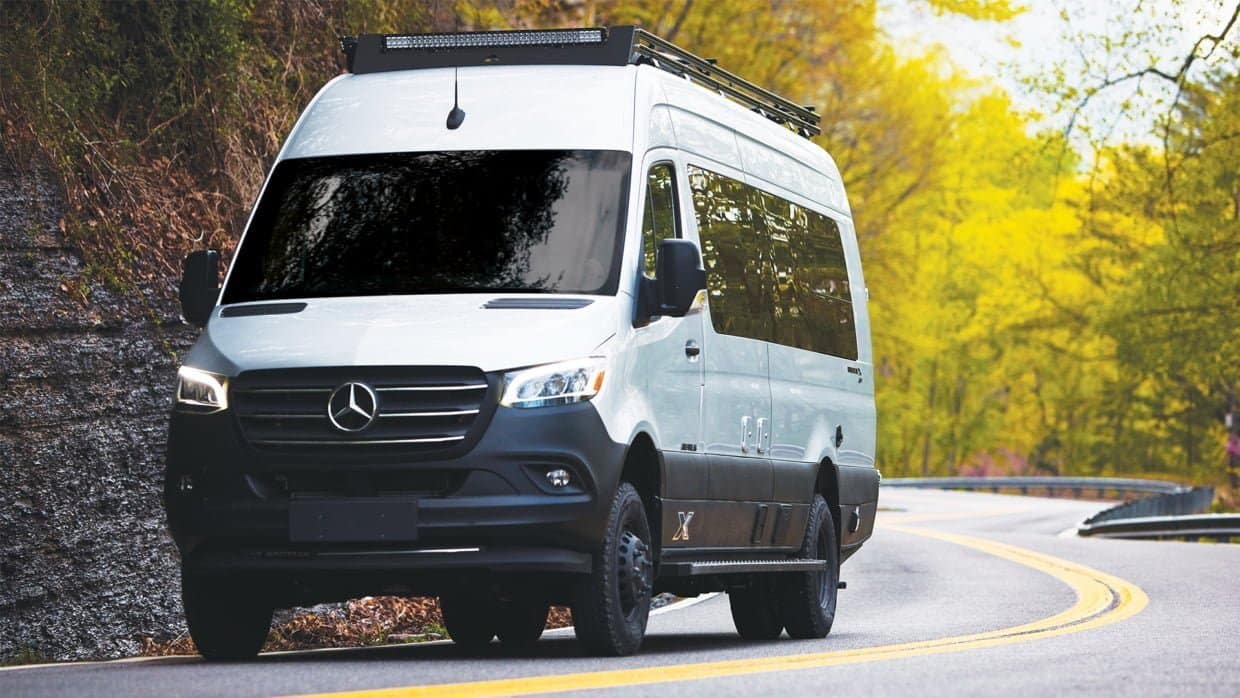 The Interior Design
Particularly, I have looked at the interior design of the van because our homes have been indispensable for all of us with pandemic.  Our homes have been indispensable for all of us with the pandemic, that's why, I have looked at the interior design of the van. But then, since the Airstream vans are designed for long travels, each of them is exceptionally comfortable in terms of interior design. Although the interior design of Interstate 24X may not be as stylish as the brand's iconic vans at first glance, it an undeniable fact that it is equipped with extremely comfortable and luxurious touches for an adventure travel. The inside is designed as sleeping and living space, it can be transformed into various forms of use according to your needs along the way. The seats placed on the right and left of the van can be arranged to create large beds. The inside of the van can be used to load up bikes, kayaks, fishing equipment, and anything else your adventure requires.
When you open sliding door of the van, there is a galley with a two-burner stovetop, microwave, and sink plenty of counter space. A small bathroom is located behind the driver's side. Features such as hot water system, Hydronic Timberline furnace and BTU Quiet series air conditioner are among other features that make your travel more comfortable. Although we want to leave the city life behind on such trips, it is a fact that our e-mail box will never be empty, that's why, the van is equipped to provide 5G cellular antenna. The dining table, which you can use by positioning it in four different ways in the van, is also integrated with a USB port so that you can use it as a desk.
It seems to me that we love Airstream vans for their free souls and sweet designs that accompany us on the roads.
You can see more photos of Interstate 24X below: