This years, two female chefs got three Michelin stars. After receiving this good new, French chef Darroza said: "It is an indication that women can do anything"
Michelin stars have been given since 1999,  these stars are a prestige for restaurants and hotel kitchens. Michelin stars are up to three; especially getting three stars is seen as one of the most important steps in a chef's career. The number of female chefs was quite high in Michelin stars for 2021. Two of the top three chefs with three star were women: Clara Smyth and Hélène Darroze.
Hélène Darroze has three restaurants in London, Paris and Moscow. The Connaught is Darroze's restaurant with three Michelin stars in London. " Feminen touches felt are felt in restaurant, where warm colors and a friendly atmosphere dominate. When it comes to cooking, the focus remains steadfastly on the main ingredient. The accompanying flavours, including occasional international influences, are used to enchange or italicise it and this results in dishes that stay long in memory. The signature Baba dessert with a choice of Armagnacs is a must." Darroze greeted the news of three stars with tears of joys, and she said that " I'm not thinking about only my team, thinking about all women".

Clara Smtyh had three Michelin stars from flagship restaurant on Hospital Roads. She has celebrated her new three Michelin stars with Core kitchen team in Notting Hill. It is written in Michelin Guide that Clara Smyth is really focuses on the whole experience: "From the moment you arrive her superb team will put you at ease with their warm welcome. Also, restaurant is wonderfully elegant. Core Classic and Core Seasons are menus of Smyth; the strength of the menus lies in its ability to create modern dishes that deliver suberp flavours and texturs. The terrific wine flights enhance an already outstanding experience."
Here, some deliciously dishes from Smyth's Core Season:
Steamed Cornish crab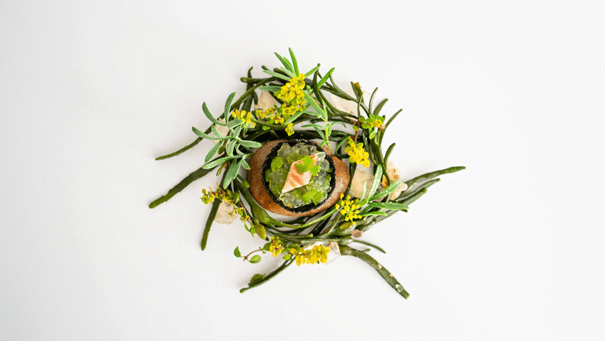 Cheese and Onion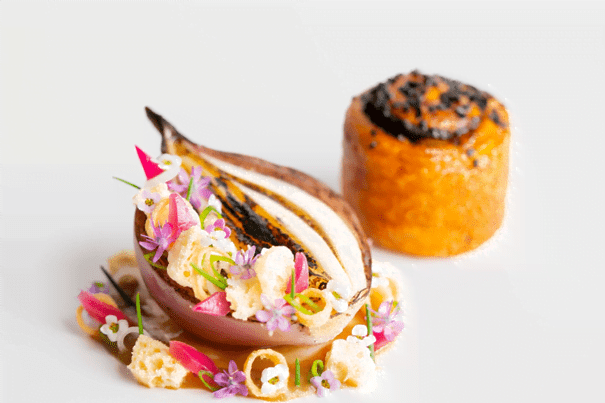 Core teser