Ulysse Nardin's Blast invites us to explore the most dangerous places in the world.
When you look at Ulysse Nardin's Blast, you just say: "Finally!"
I say this as someone who always admires the relation of watchmaking with tradition, and loves whatever vintage-retro-nostalgic. A new and contemporary watch that has been emerging in the collection of retro-designed watches based on history, which has been increasing in recent years, enables us to renew and we can say "Finally!" as I said beginning of the article.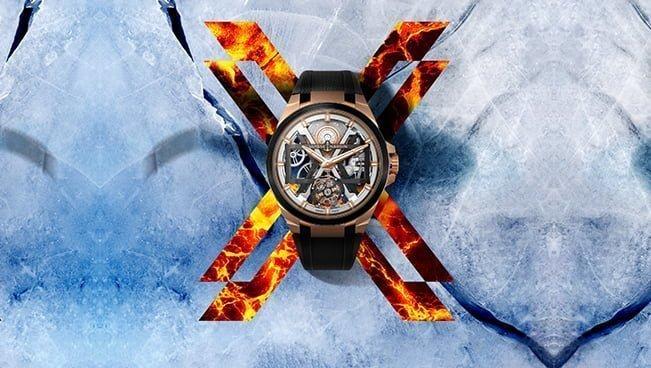 Blast is an assertive watch; especially with its 45 mm case diameter. It is a watch for adventurers, not those who love the past. The brand describes "Fire and ice, magma and glaciers, violent lava eruptions and cascading ice shelves." (This definition attract attention for 4 models.)  "Advernturers have always been lured by the planet's extremes. From imposing blue glaciers at the ends of the planet to the volcanic icelands of pasific, the daunting and dangerous nature of these ultimate hot and cold zones have fascinated explorers by centruies. The imposing forms that jut out of the land and sea (from the hardened black magma of a volcano to the ancient ice of a glacier )are reminders of how vast and wild our earth is and how remote and dangerous its seductive extremities can be." I took this quotation specifically because it felt like I was watching a National Geographic documentary, and it makes us feel like we are observing a exciting object.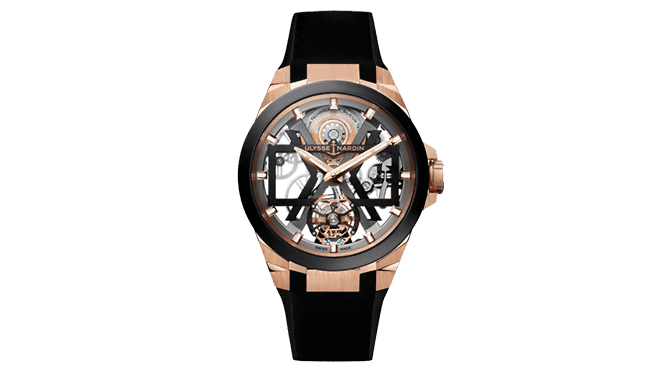 Brand's this choice is counciously; because the same text also announces its collaboration with photographer- adventurer Carsten Peter: Here, pieces come together! Carsten Peter, a World Press Photo award-winner photographer and he regularly contribute to National Geographic. He is different from any photographer because he works in dangerous places. If lightning strikes somewhere, Carsten goes under him and takes a photo, crossing the Sahara Desert alone on a camel, descending into an active volcano and diving in a glacier on Mont Blanc. He is doing all these thing to take photos of extreme situations. Video that below will definitely tell about Carsten Peter.
Blast (literally means "explosion") is a watch that embodies Carlsten Peter's idea of ​​extreme travel; 45mm because it is not a daily watch. Like the Freak X, Skeleton X, Diver X; it carries a giant X-figure framed in both a rectangular and a circle on its dial (to represent the brand's Xtreme, Xploration spirit). A brand that has been innovated with the vision of deceased Rolf W. Schnyder after producing sailor chronometers for centuries and minimized friction by using silicon in parts such as the spring and escapement for the first time is proof that vision is continue.
Blast is powered by the recently fashioned UN-172 movement and have a three-day power reserve. With an automatic tourbillon for the first time within the Ulysse Nardin SKELETON collection and a new tiny yet powerful platinum micro-rotor – visible only from the front of the watch at 12 o'clock – BLAST was 18 months in the making, from conception to creation. While the bezel is colored, the dial is skeleton. The two X are combined with a sandwich dial.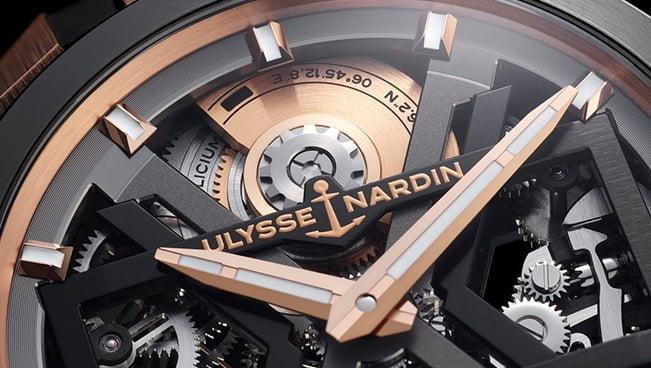 One of the features that distinguish the watch is its triangular horns; these horns are inspired by furtive aircrafts. As is known, furtive aircrafts can avoid radar and  change the direction of radio waves. These warplanes can sometimes be detected as birds by radar due to their structure. The complex, geometric architecture of the tessellated horns create a pumped-up, vigorous and imposing masterpiece and remind a furtive aircraft and each triangle has a different finish, the surface of the horns alternating between polished, satin-finish and sand-blaster veneer. Thanks to a new patented 3 blade system that opens in a easy and unique manner.
Blast has developed in 18 months and has four versions that representing two extreme situations: Ice and fire. White Blast (Ref.T-1723-400 / 00) that designed in Antarctic palette and looks like glaciers, carbon-plated rose gold Blast (Ref. T-1725-400 / 02) that symbolizing fire, Black Blast (Ref. T-1723-400 / BLACK)with ceramic case that symbolizing fire and titanium blue Blast (T-1723-400/03) symbolizing iceberg. Strap options: Rubber, leather and velvet.