Louis Vuitton introduced the Horizon Light Up, a new speaker inspired by Nicolas Ghesquiere's Touoie handbag.
The traditional lines of the brand and technology are combined in the design of Horizon Light Up. This extraordinary speaker design is inspired by the Toupie handbag of Nicolas Ghesquière, Art Director of Louis Vuitton's Women's Collection. The body of Horizon Light Up is coated by leather bearing the brand's iconic monogram flower. The colorful L-O-U-I-S-V-U-I-T-T-O-N letters engraved on the metal ring in the middle of the speaker adds a tiny UFO look to Horizon Light Up, so to speak.
You can control color combinations and sound settings through Louis Vuitton Connect app. With full charge, Horizon Light Up battery has 15 hours of playtime. The speaker weighs about 1 kg and measurers 18 cm.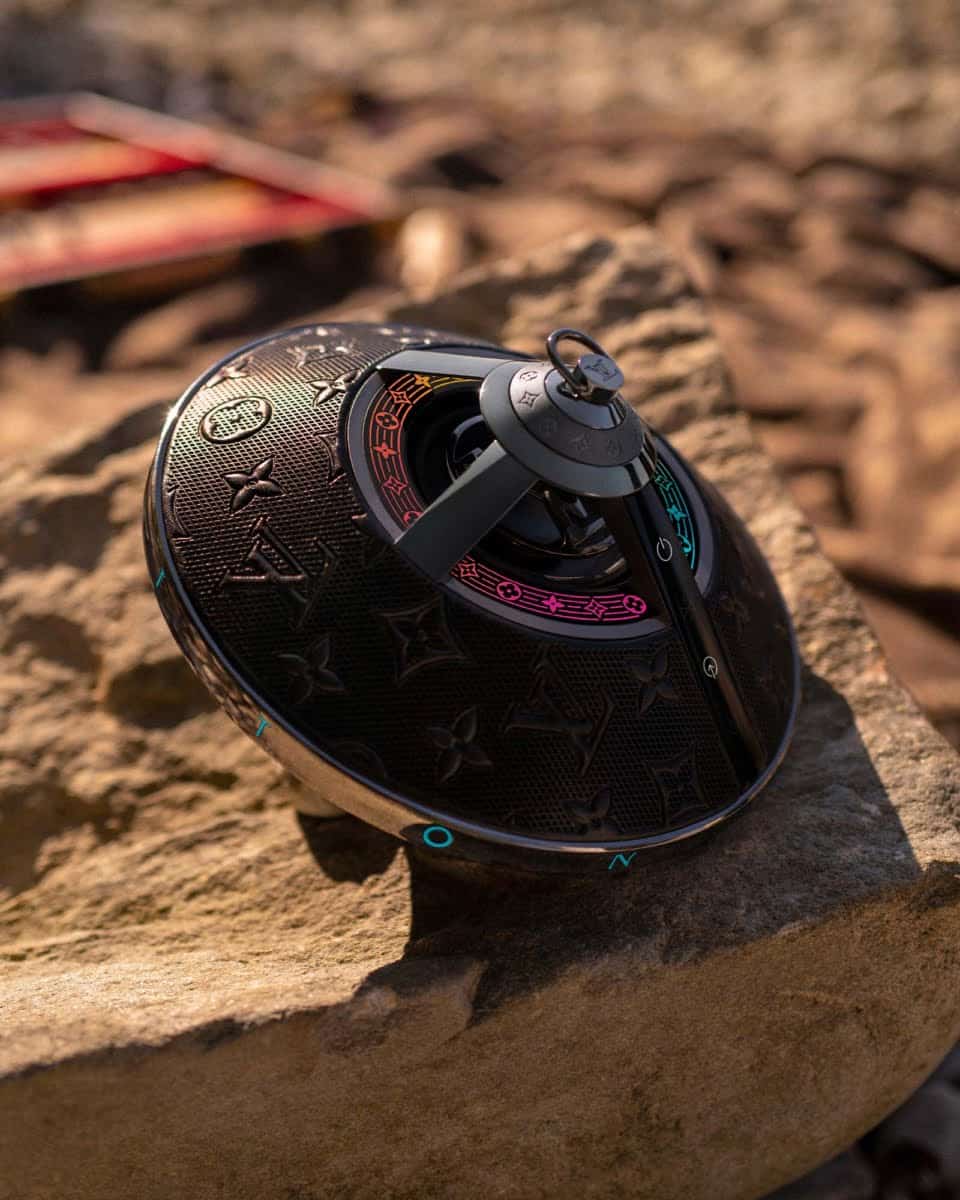 Horizon Light Up can project sounds from 360 degrees thanks to its extraordinary design and fill your entire room with sound.
The speaker also comes with a leather strap that makes it easy to carry, besides gives a stylish look. The Horizon Light Up, which features an extraordinary shape and black metallic design, will fill your room with sound. The speaker is available on brand's online store.