We have talked with Edouard Meylan, CEO of H. Moser & Cie. about his journey through high watchmaking world and independent watch brand H. Moser & Cie.
How did you cross paths with the watch world?
Indeed, I grew up in the watchmaking world, my family has been in the watchmaking business for several generations. My father worked for Audemars Piguet for years. I spent my childhood in one of the small valleys in Switzerland where almost everyone is a watchmaker. When my university years came, I decided to study engineering, unlike everyone else where I grew up. After graduating from school, I worked in management consulting for a while. However, my path eventually crossed with the world of watches. I started the world of watches by taking my first step into the sales-marketing part, my first job was in Asia. Afterwards, I moved to MB&F to learn the technical and business aspects of the job. I bought H. Moser & Cie. with my brother exactly ten years ago, in October 2012. It was a difficult time when Moser was heading towards bankruptcy. We turned this collapse in the opposite direction by establishing a family business. My father is now the Chairman of the Board of Directors of the company.
What excites you about watches?
Actually, I like things; I like to see details, fine craftsmanship, traditional and historical textures. And we try to reflect these features that I have mentioned in Moser watches. When you look at the finish of our movements or the craftsmanship on the cases and dials, you will see how much we reflect the traditional. And of course, each of them is also quite modern watches. Combining both the traditional and the contemporary, makes H. Moser & Cie. special. This is also the aspect of Moser that excites me the most.
What do you think about being an independent watch brand?
Personally, I love being an independent watch brand. Being an independent watch brand in the industry creates a free space where you can do whatever you want. We design really creative watches. As you might remember, we made the Swiss Made model by using Swiss cheese in its case. Another example is the model that we produce in the style of Apple watches. While many brands in the industry are against Apple watches, it was a courageous step to be able to produce such a model. Being an independent watch brand gives you the freedom to take such risks.
As you mentioned at the beginning of our conversation, ten years ago, you took over such a well-established brand that is almost two hundred years old. How was the change process for you?
When we got Moser, we didn't have much of an idea of where things were going. For a long time, I even thought about the value of the brand, what makes it special, what we should protect or change in this long-established brand that we took over. So much so that, the first step was to discover what we should do. As a family that likes to preserve the traditional, we thought about questions such as which main elements from Moser's roots should we continue and how we should add modern touches as innovations. In the beginning, we went through a process where we tried something, sometimes we missed, and sometimes we were successful. When we came to 2015, I can say that we entered a period where we learned what to do.
And you took this whole process as a very young CEO. What were the contributions of being a young and dynamic manager?
On the one hand, of course, it was a great chance for Moser to be managed by someone who is very open to new technologies. Today, we also have customers who are in their early 20s. Therefore, digitalization is incredibly important, using social media in correct way and reaching young customers are also crucial too. Of course, this is not about just being a young manager, many young people work in our company and their energies are reflected in the job what we do. Yet, it is just as important to maintain balance at the end of the day; we also have many experience names who shares their experiences with our young friends.
How would you describe the DNA of H. Moser & Cie?
In total we have four main collections: Pioneer, Endeavor, Streamliner and Heritage. I can say that all four are collections that are very different from each other, but still similar at one point. In fact, I mentioned the point of similarity at the very beginning of our conversation: Traditional, rooted but modern watches, which we plan to do in every watch we produce. For example, we design the watches in the Heritage collection inspired by the pieces in the Moser Museum in Schaffhausen. We design antique-looking models by using ceramic and luminova together in Heritage watches.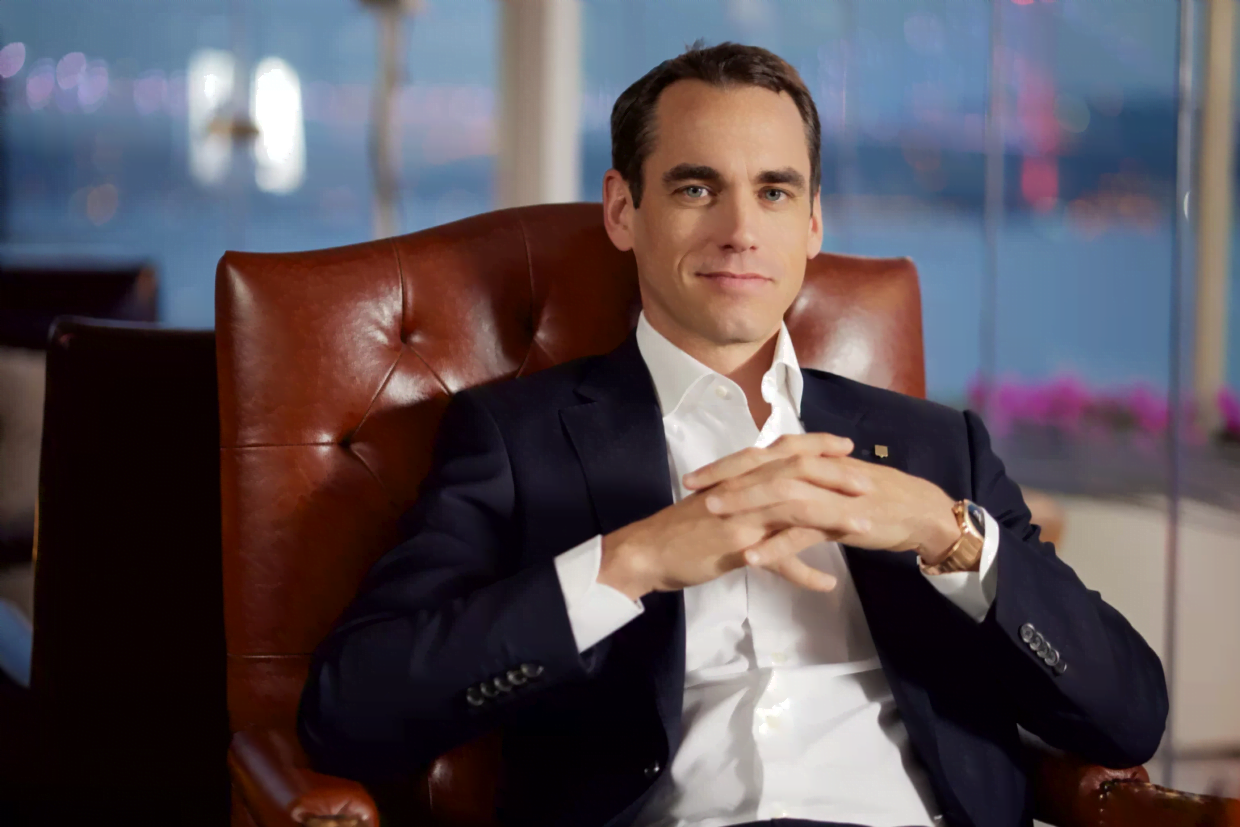 Speaking of your collections, what's your favorite Moser watch?
This is obviously a difficult question. I love wearing the watches from the Streamliner collection right now. On the other hand, the original perpetual calendar Endeavor Funky Blue model is one of my favorites, because it is one of the movements we produced in 2015 that we say we know what to do next. That's why it's so important to me.
And there is the Pioneer Cylindrical Tourbillon Skeleton, which won the Tourbillon award at GPHG this year, can you tell us a little about it?
It took a long hour to show up. Moser is actually known for its minimalist and simple designs, but we worked on a three-dimensional structure in this watch. Everything inside the watch was made by Moser itself. This includes the element that creates the "tick-tock" sounds we hear in the watch, which is produced by about ten brands in the world. Again, we see the three-dimensional caliber, which is used quite rarely. In this movement, we were inspired by the marine chronometers produced nearly two hundred years ago. The Pioneer Cylindrical Tourbillon Skeleton, which brought us the Tourbillon award, is an extraordinary watch that is very precise and different from what Moser has always made.
With Sami Saat, H. Moser & Cie. met with watch enthusiasts in Turkey. What do you think about the place of the Turkish market in the world of high watchmaking?
Actually, I think we should have come to Turkey earlier, but circumstances brought us together now. Turkey has always been a market with great and really knowledgeable collectors. This knowledge and passion of watch lovers in Turkey is one of the things that excites me the most about being here.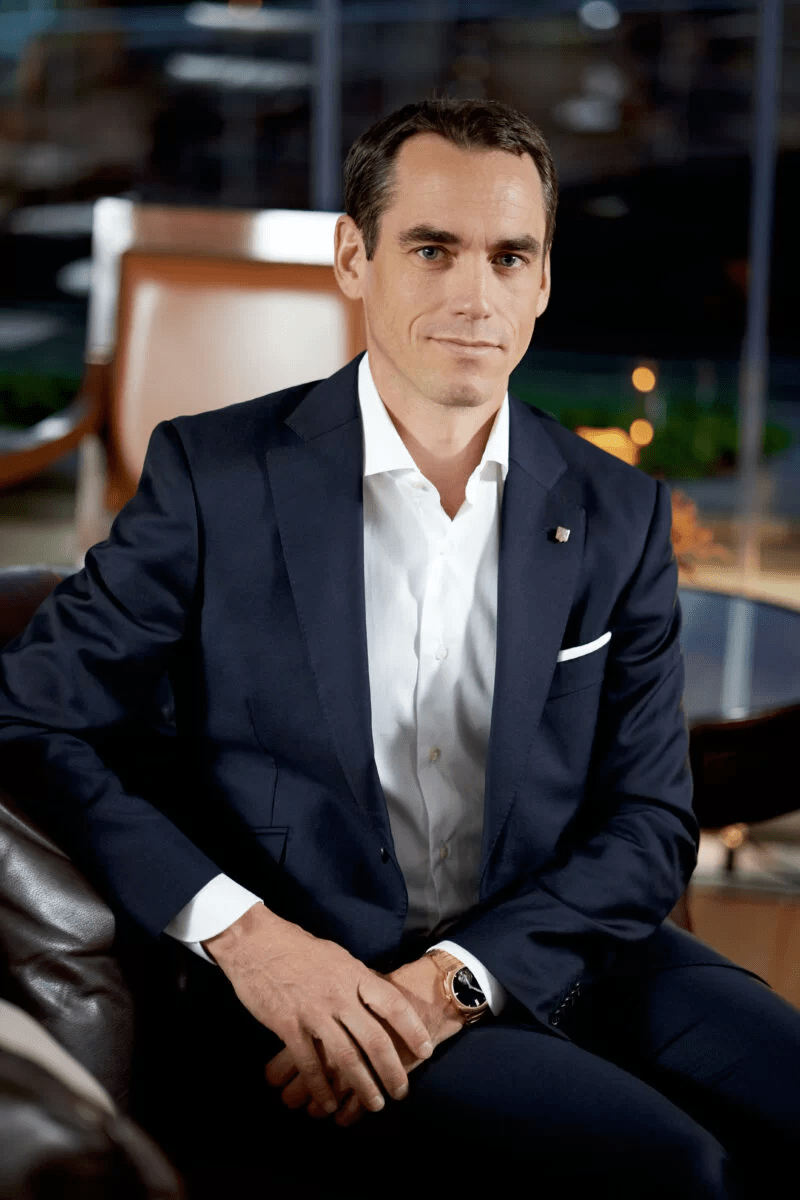 What awaits us at Moser & Cie. in the coming years?
We are determined to continue to grow and develop. For example, we will open our first boutiques in Hong Kong and Shanghai in the coming weeks. Boutiques in Dubai, San Francisco and Japan will follow. As an independent watch brand, we will continue to produce watches with the understanding unique to us and reach more watch enthusiasts. We aim to be the largest of the independent watch brands.
I would like to end the conversation with the concept of time, which is actually the basis of everything. What does time mean to you in three words?
Rare, limited and luxurious.