H. Moser & Cie., one of the largest and most well-established independent watch brands, was incorporated into Sami Watches and Jewelry, one of Turkey's leading watch companies.
Dealing with the leading brands of the world of high watchmaking such as Bvlgari, Girard Perragaux, Hublot, Montblanc, Omega, Panerai and Zenith, Sami Saat ve Mücevherat has been bringing the world's most prestigious watches to watch lovers in Turkey since 1991. The journey of the company that started in the Galleria, Turkey's first shopping center in 1991, continued with the boutiques opened in Nişantaşı and Vadistanbul and the prestigious watch brands added to its structure. The company recently announced that it has added H. Moser & Cie., one of the oldest independent watch brands, to its structure. With its handmade watches and well-established collections, H. Moser & Cie  watches entered the Turkish market. (You can check out our detailed article on the history of H. Moser & Cie.)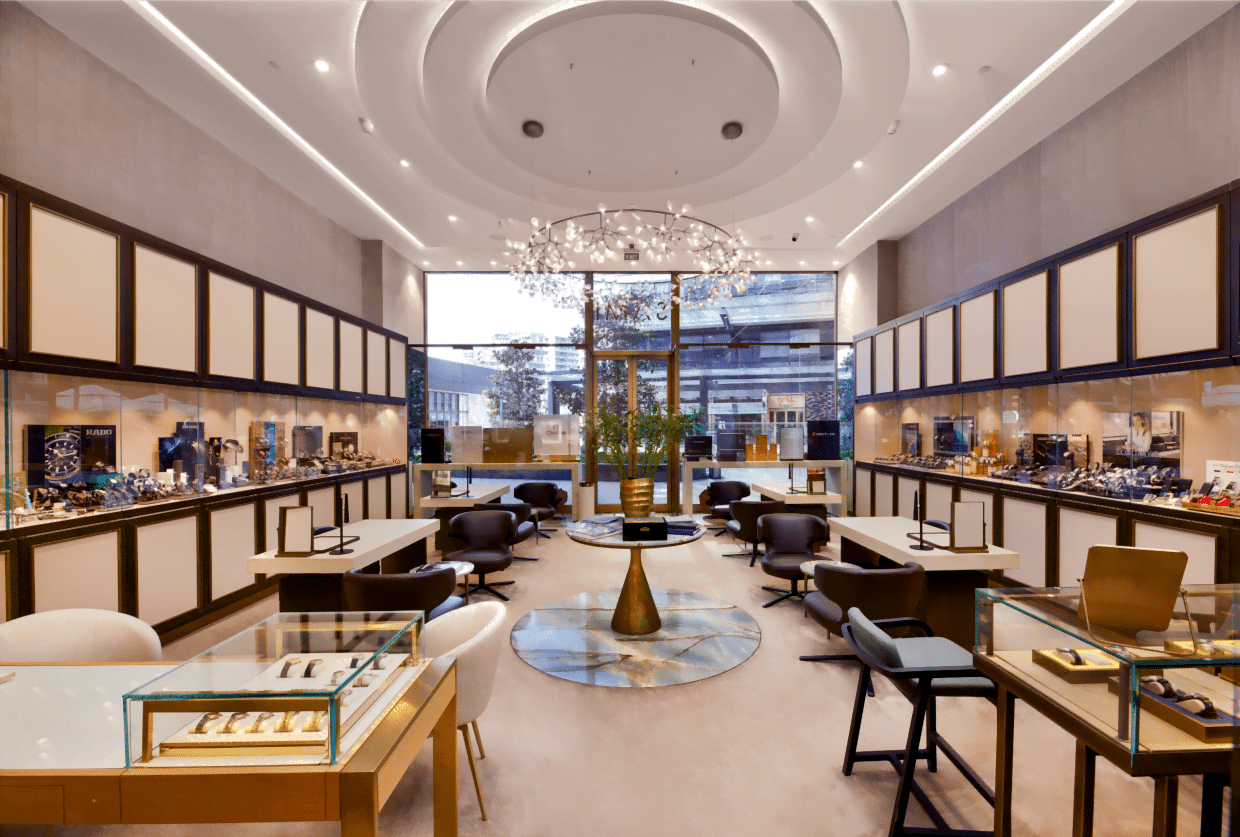 H. Moser & Cie. is one of the few watch companies run by a Swiss family. The name of the brand actually dates back to a deep-rooted history: Heinrich Moser, who learned the art of watchmaking with his father between 1820 and 1824 in Schaffhausen, Switzerland, went to Le Locle after completing his apprenticeship and established his own business at the age of 21. The young watchmaker, who moved to Saint-Petersburg, Russia the next year, produced 500,000 watches in his lifetime. Today, H. Moser & Cie. is co-directed by the Meylan family and Moser's great-grandson, Roger Nicholas Balsiger. For this reason, the foundation year of the brand was originally 1828. (Today, the majority of the shares of the brand are in the hands of MELB Holding, which belongs to the Meylan family.)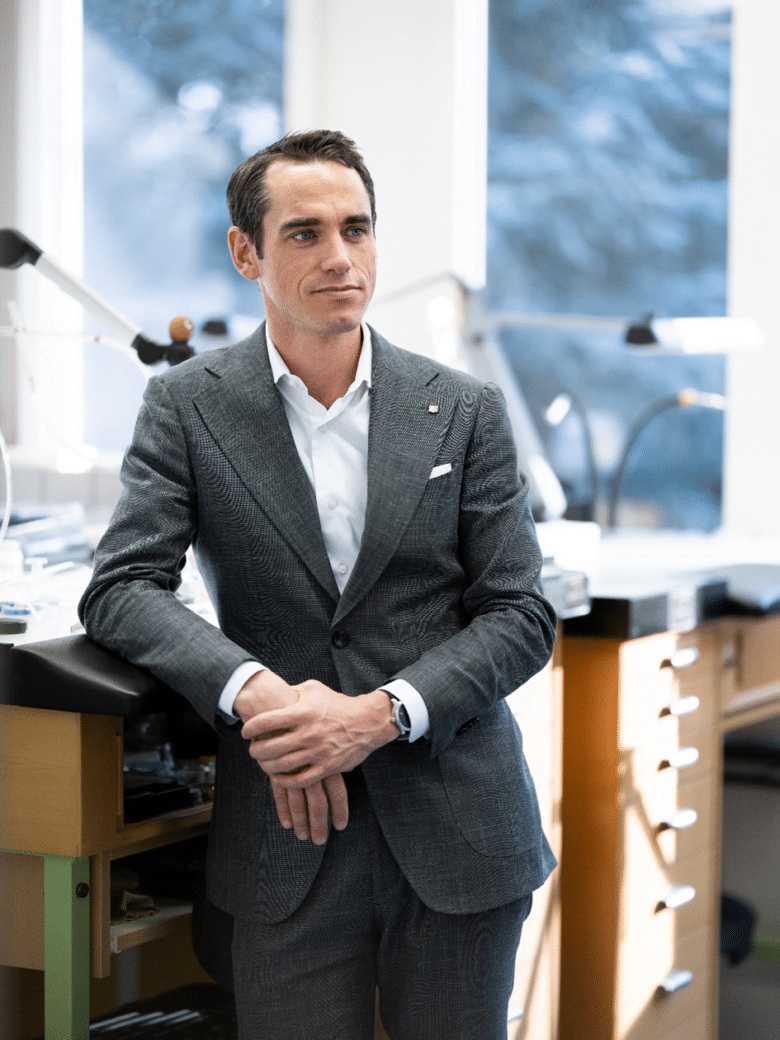 The watches of the brand, which has a deep-rooted history, have practical and innovative features, and Edouard Meylan, the CEO of the brand, says that they are a brand that is open to innovations even though they adhere to handcraft and tradition. One of the most distinctive features of the watches is the interchangeable escapement system, which is unique to Moser. This system, which carries the escapement, escapement wheel and balance wheel, is equipped with an original Straumann balance spring, which is also the product of Precision Engineering that belongs to the Moser group of companies.
Watches from the Endeavor Concept series are among the most striking watches of the brand in recent years. These minimal watches, which have no details on the dial other than the hands, are designed with smoked dials that get darker towards the center. Endeavor Center Seconds Concept X, produced by the brand in collaboration with Parisian artist Romaric Andre, emphasizing the theme of "erasing time" with a witty style with the pixelated eraser image on its dial, became one of the striking watches of the collection.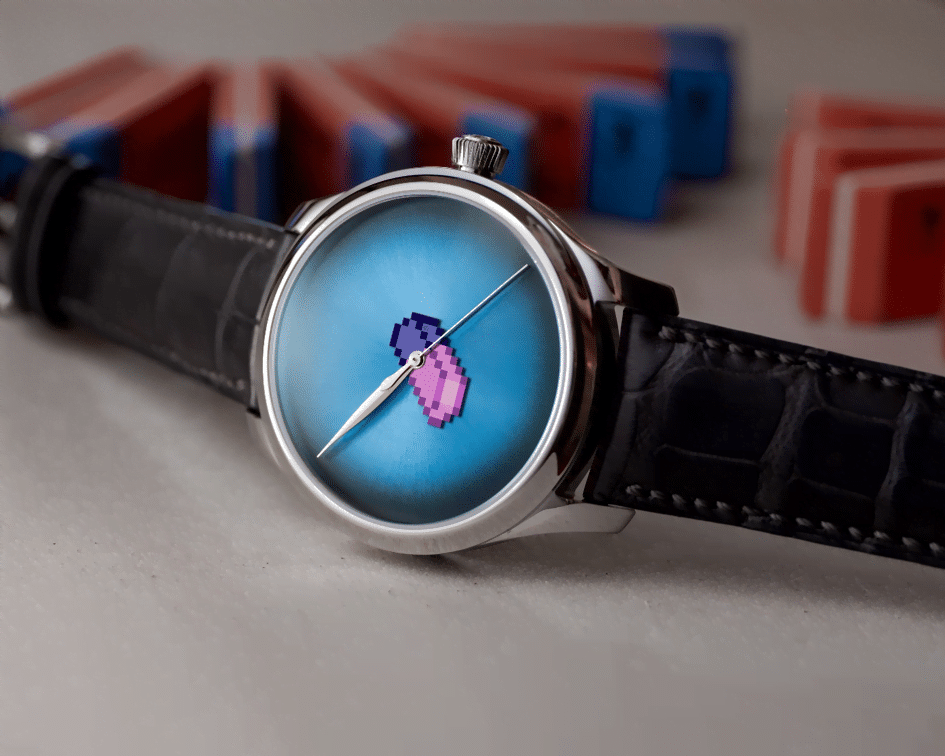 H. Moser & Cie. Collections
Streamliner
Pioneer
Heritage