Pitti Uomo has been canceled; well how are the other fashion weeks, which will continue on virtual platform?
In october of last year, fashion enthusiasts have travelled through capitals of fashion world during fashion week which began with Pitti Uomo, examined highlights of season until fashion shows in Milan were cancelled. Fashion week had a hard time because of Covid19, actually it is still having hard times.
Although online shopping increases during pandemic because some stores closed, many brands in the fashion industry had to change their ordinary system; even some of them sank. Many brands have tried to find alternative ways to accommodate digital world during this past year. Also, fashion weeks involved in this. Pitti Uomo's edition that unique to 2021 announced that physical fashion shows were cancelled and events were suspended. As you might guess, fashion shows, where men's fashion shows take place and sartorial designs influence the streets, came off the back streets of Florence and alternated with digital platforms.
The virtual fashion show adventure made an unusual opening in January 12. The fashion show streamed through the digital platform Pitti Connect, with a special event taking place at Brunello Cucinelli's headquarters Solomeo, Italy. Considering the Pitti Uomo fashion shows held in previous years, the colorful image of the street style was perhaps is not seen on the screens, but the new perspective that Cucinelli brought to her sartorial attitude was noteworthy.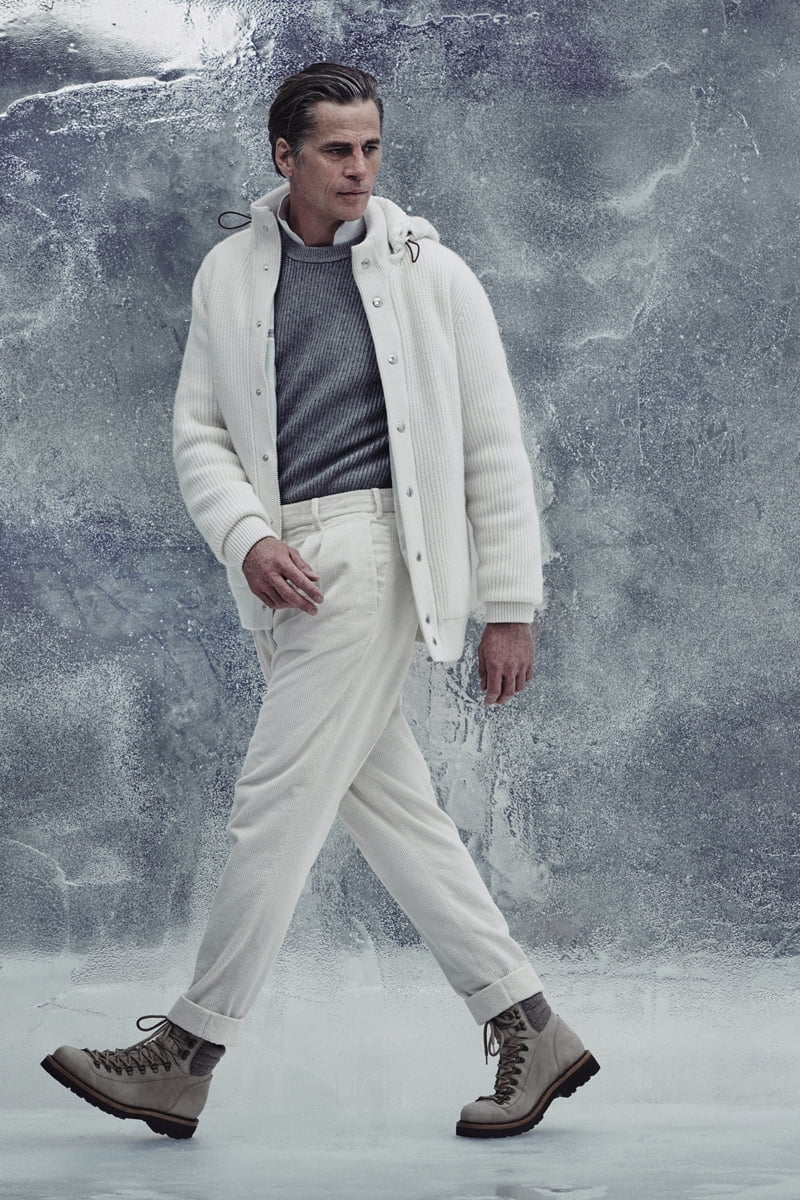 Brand brought together 24/7 wearable clothes and luxury, seems that it's classic attitude is broken a little. Cucinelli says that, although men are much more conservative than women when it comes to trends, he is glad to make changes that will keep getting comfort space wider in the new collection. Fabric trousers that sit on the waist flare towards trouser legs, body-hugging fit cashmeres turn into wide forms. The brand, which shows that it is preparing the new collection by determining the relaxed casual concept, does not neglect to integrate details that dictated by global conjuncture to the collection. In one sense, Brunello Cucinelli creates luxury pieces that can be worn at home, rather than launching a home wear collection.
Comfort is in the foreground more than ever in this season, just like designs of Ermenegildo Zegna that will meet with audiencers a few days later. Zegna's creative director, Alessandro Sartori's inspiration from architectural details points to extraordinary patterns, but comfort is the first thing that comes to mind when you look clothes. Zegna's integration of trends like Cucinelli into all kinds of environments proves once again that even collections inspired by comfort never compromise their style.