The TX2 project, carried out under the umbrella of WWF, aims to double tigers by 2022.
From a population of perhaps 100,000 a century ago, wild tigers' numbers hit to 3,200 in 2010. With this major decline, 13 tiger range government came together for the first time at the St Petersburg Summit in order to committed to double the number of wild tigers by 2022, the next Chinese Year of the Tiger. At the same time, WWF played a critical role in creating a shared tiger vision, committing the same goal, and began to take action for the project called TX2 (Tigers time two).
Of course, plans are not enough for such projects, steps that produced solutions need to be taken. For instance, KENZO takes action to support the conversation of tigers with its third capsule collection, #KENZOxWWF, which it announced recently.
 The three main steps TX2 has taken to protect tigers are: collaborating with local tribes, stopping poaching, and controlling the tiger trade. 
The tiger symbol also symbolizes KENZO's founding principles with its powerful energy, nature as a major inspiration and dynamic "Jungle Jap" spirit. For this very reason, the brand recently has announced a capsule collection in collaboration with WWF to help protect this unique species.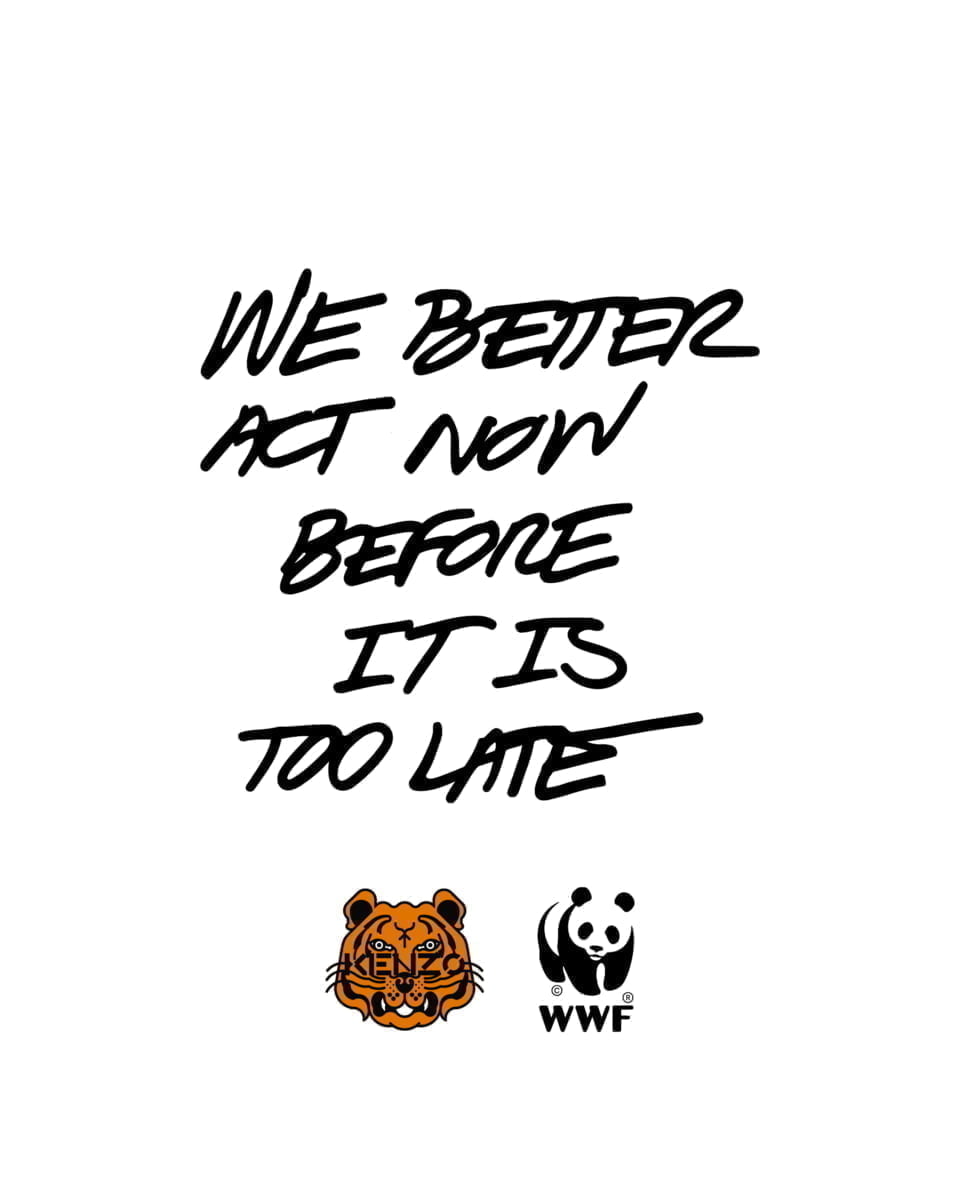 The sweatshirts, t-shirts and knitted jumpers in the new capsule collection is made of 100% organic cotton. For each piece sold, KENZO will donate US$10 towards the TX2 goal. This collaboration will continue until the end of 2022.
The collaboration is not only about protecting wild tigers, but also improving sustainability in the water footprint with the use of cotton. You can find out the annual report of TX2 projects on tigers.panda.org.
The new capsule collection is now available on KENZO.com and in KENZO stores worldwide.